Soup doesn't get simpler than this sunshine-yellow split pea rendition. A quick broil softens the onion, which is then slow cooked with split peas and vegetable broth for four hours until melded. Though simple in concept, the finished bowl is anything but. Garlic-infused Greek yogurt is sharp and rich; fresh mint is refreshing; and every so often, the crunch of sliced cucumber and savory prize of an oil-cured black olive. Like many split pea soups, this one is even better the next day, so a double batch cooked in two Suvie pans is a favor to your future self.
Note: If you would like to schedule this meal, but do not want to wait for the broiler to cool before refrigerating, saute onion, olive oil, and 1 tsp salt in a medium skillet over medium heat until softened, about 6 minutes, instead of broiling.
Sunny Split Pea Soup with Garlic Yogurt
Please always check your food to ensure your food has been cooked to safe serving temperatures. Please see our guide
here
for recommended FDA Time & Temperatures.
Servings: 4
Difficulty: 5 hours and 30 minutes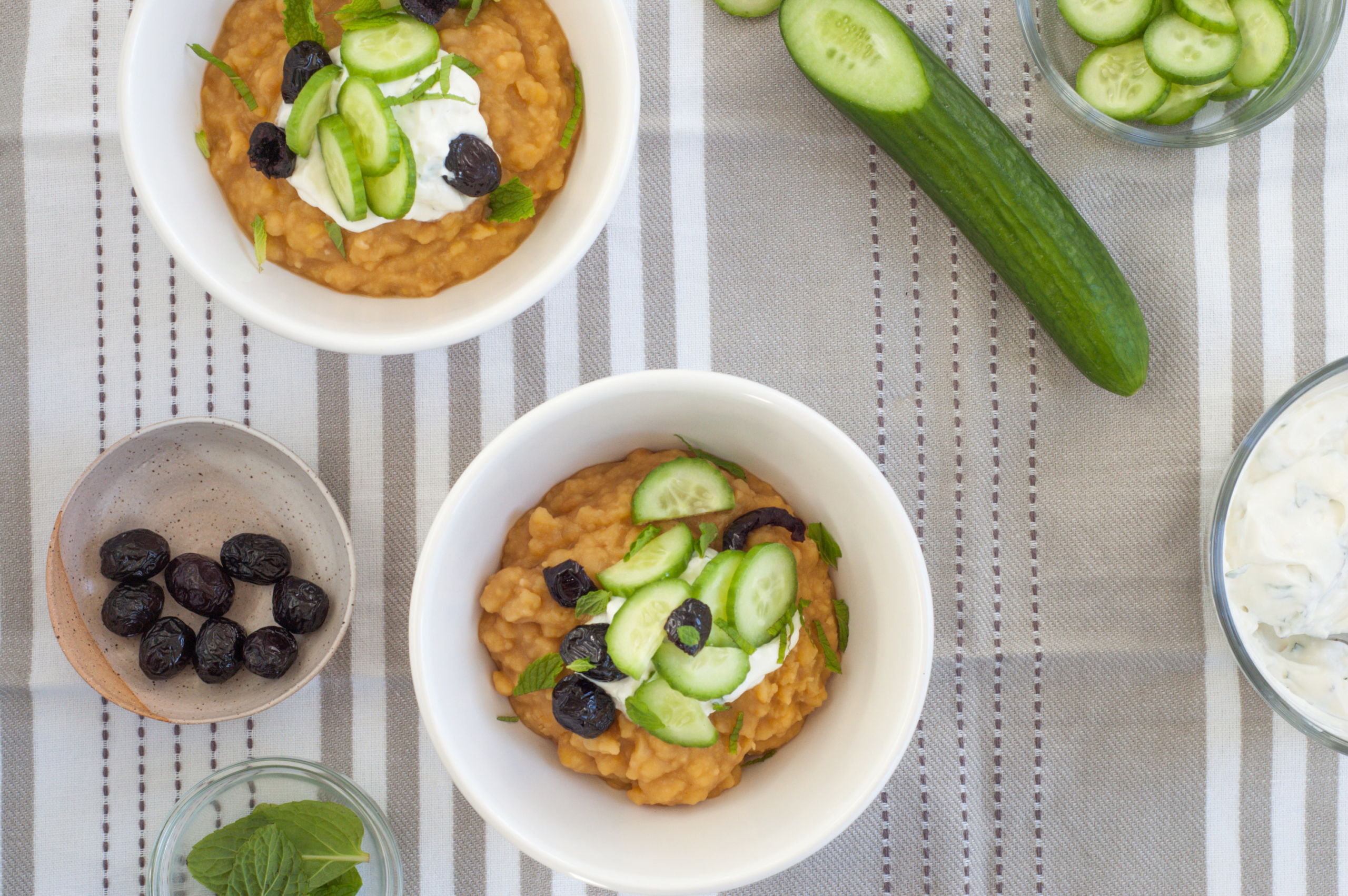 Ingredients
1 medium onion, finely chopped
2 tbsp olive oil
1½ cups (12 oz) yellow split peas, rinsed
3 cups vegetable broth or water
¾ cup plain Greek yogurt
2 small cloves garlic, minced or pressed through a garlic press
1½ tbsp fresh mint leaves, thinly sliced, plus more to garnish
1 small Persian cucumber (or 1 4-inch length of English cucumber), sliced
½ cup oil-cured black olives, left whole or pitted and roughly chopped
Directions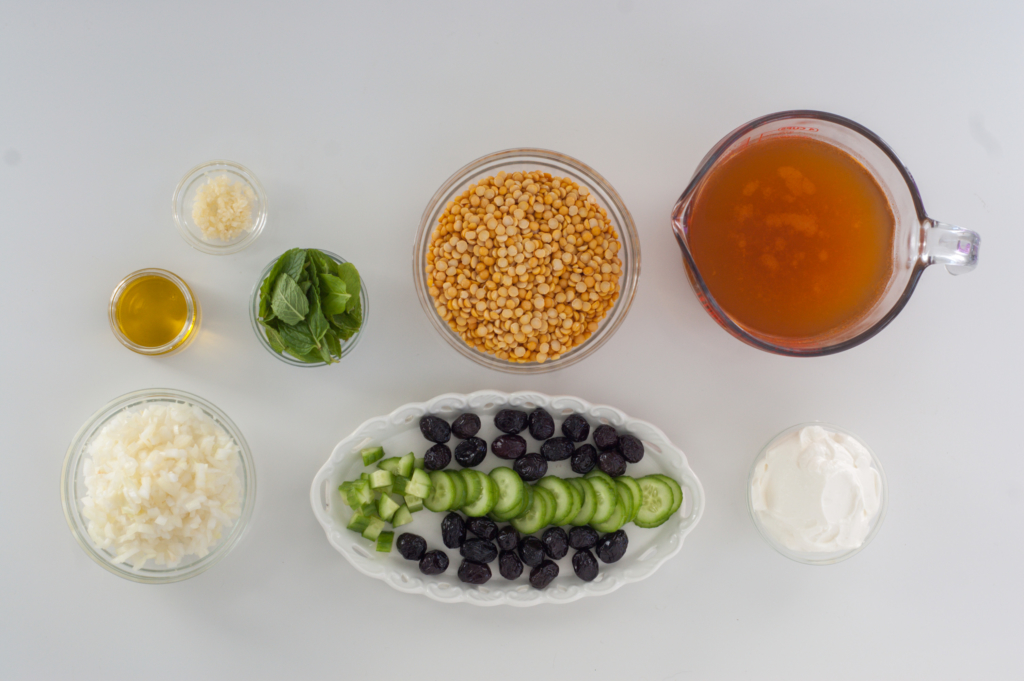 1) In a Suvie pan, stir together onion and olive oil with a pinch of salt. Insert pan into Suvie and broil for 10 minutes, stirring halfway through cooking, until soft.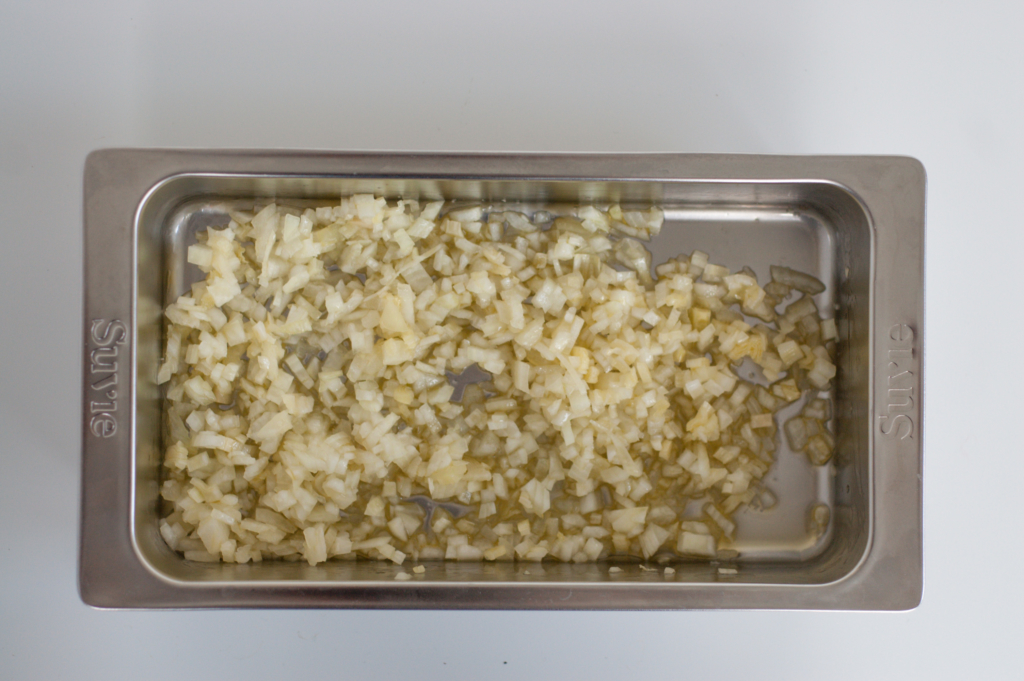 2) Meanwhile, make garlic yogurt. In a small bowl, stir together yogurt, garlic, mint, and a pinch of salt. Cover and chill until soup is ready.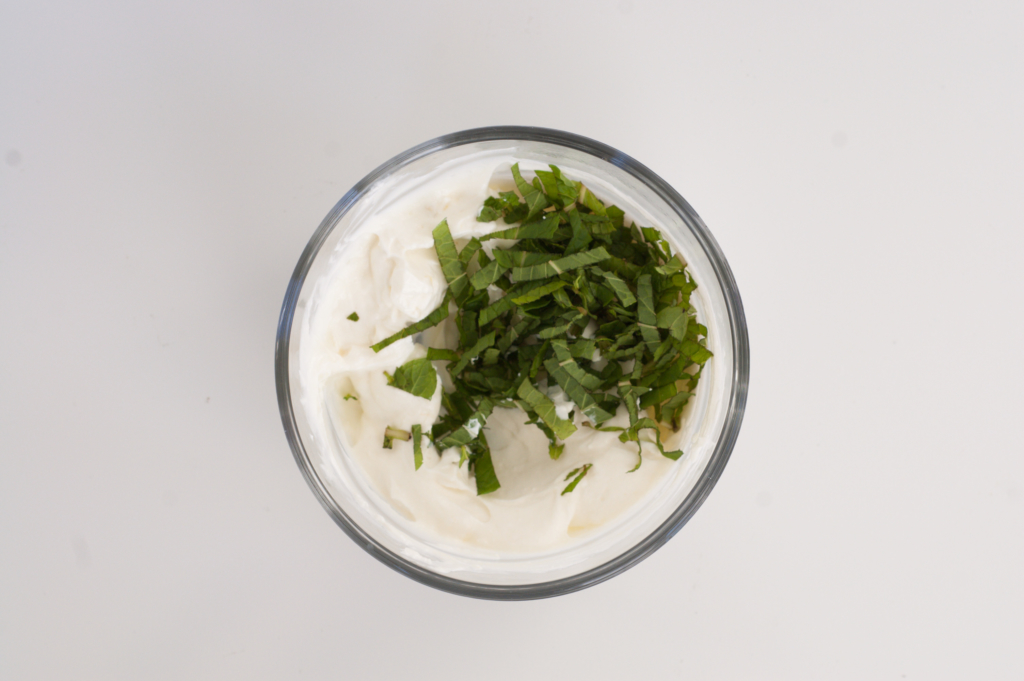 3) After the broil, remove pan from Suvie and stir in split peas and vegetable broth. Return pan into your Suvie, input settings, and cook now or schedule.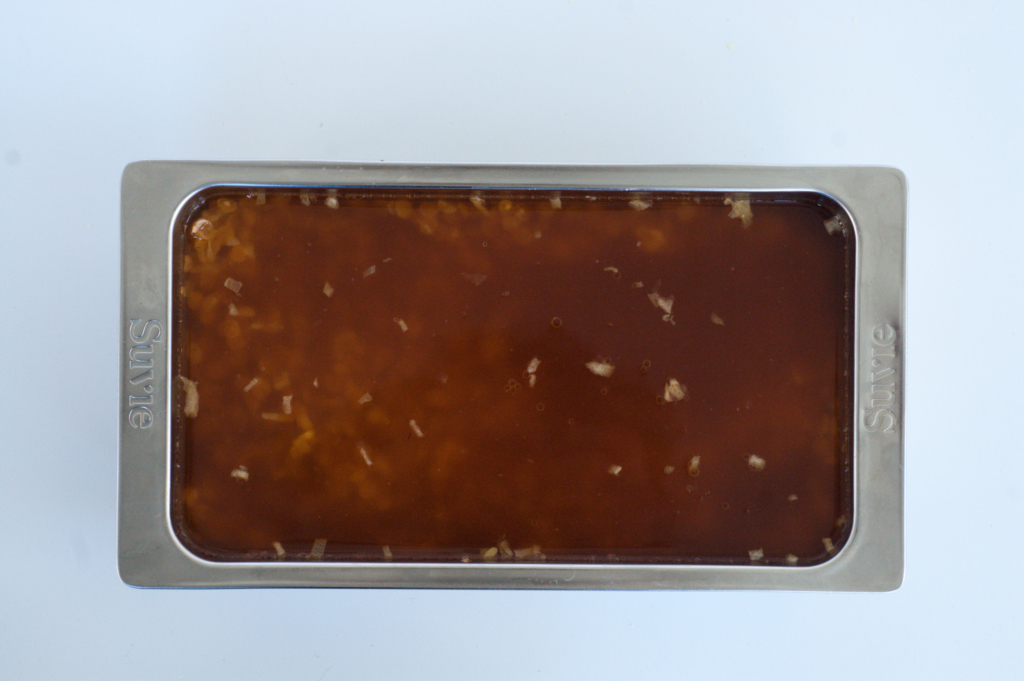 Suvie Cook Settings
Bottom Zone: Slow Cook High for 4 hours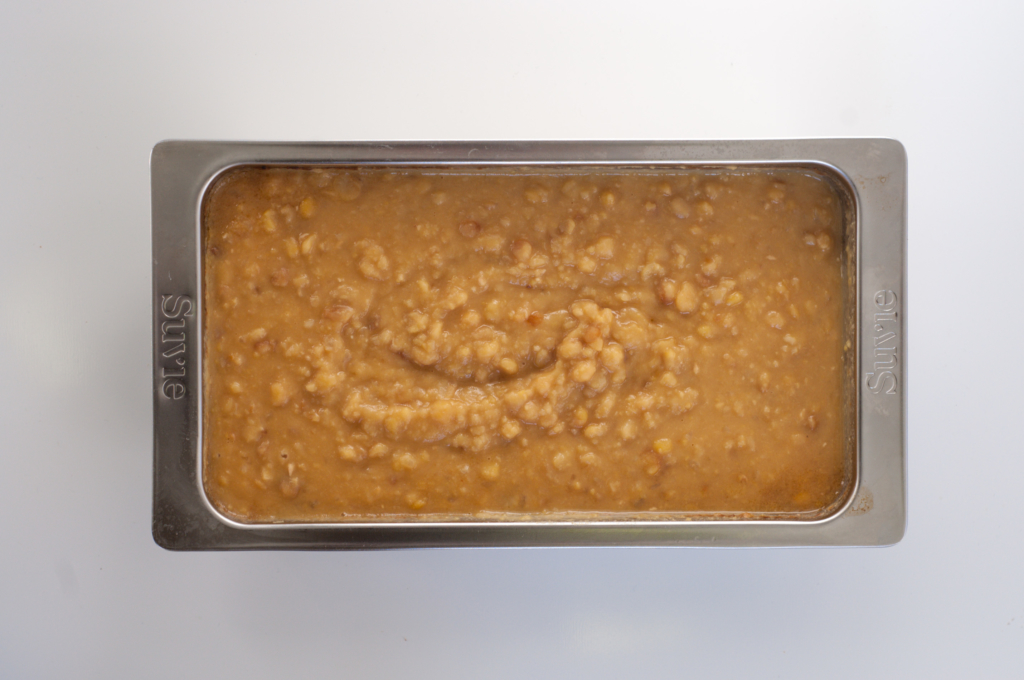 4) After the cook, stir soup vigorously to break up peas. Season with salt and pepper to taste and divide evenly between bowls. Top each with a generous spoonful of garlic yogurt, olives, and an additional sprinkle of mint. Serve warm or at room temperature.
Note: If you would like to make this recipe in Suvie 1.0, insert pan into the top zones of Suvie, fill reservoir, and set to Slow Cook on High for 4 hours.
Nutrition
Nutritional Information per serving (4 servings per recipe): Calories 463, Total Fat 13g, Total Carbohydrates 64g, Total Sodium 872mg, Total Protein 26g