While I love sparkling wine, I'm always a little put off by the high price of Champagne. Don't get me wrong, Champagne is worth it, but the price tag makes it a drink best reserved only for celebrations. But what if you don't have cause for celebration and just want to enjoy a bit of bubbly? Well, that's where Prosecco comes in. This Italian classic is often about half the price of Champagne and just as ubiquitous. Don't let the low price fool you, though. Despite its affordability, Prosecco is far from the "poor person's Champagne."
The difference between Prosecco and Champagne
While both Prosecco and Champagne are sparkling wines, there are still a number of key differences between them. The most obvious difference, of course, is that Prosecco is Italian while Champagne is French. Prosecco is also made from different grapes; most commonl,y Glera grapes are used in the production process. Finally, while both production methods have certain aspects in common, Prosecco's production process is quicker, cheaper, and uses more modern technology and process as that used in Champagne production.
Unlike Champagne, which is fermented in the bottle, Prosecco is produced using the Tank method. Once the sugar and yeast have been mixed into the wine, the wine is stored in large tanks for the fermentation process. As a result, Prosecco tends to have less of a notable yeasty taste than Champagne.
Flavor profile and grading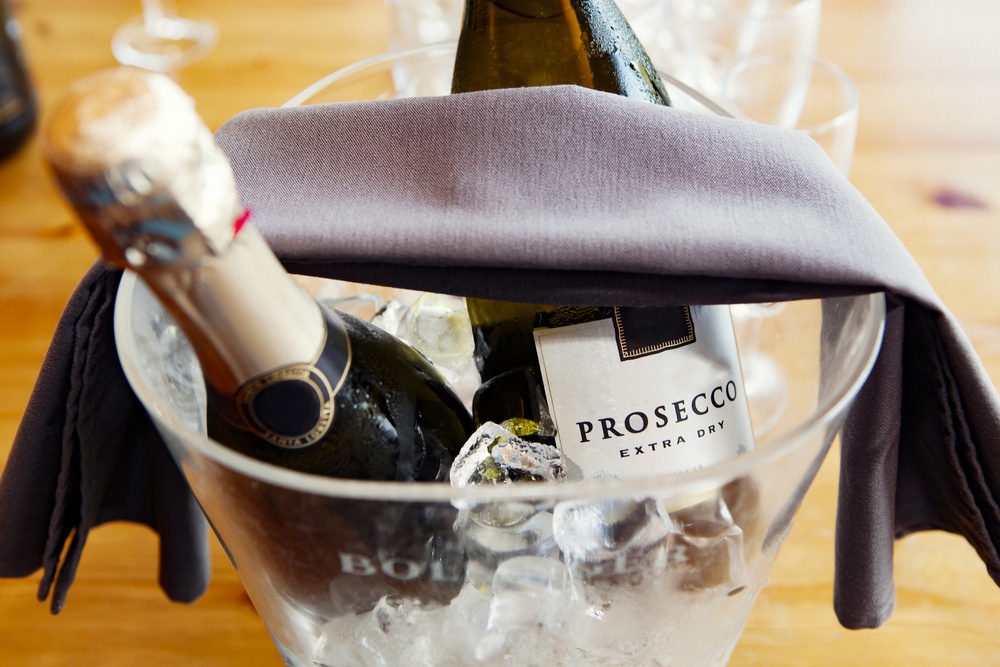 There is a highly formalized grading process used to determine and indicate the quality of individual bottles of Prosecco. When making a purchase, be sure to check the label on the neck of the bottle. This will indicate the grade of the wine. There are five grades possible:
Prosecco DOC: This is the lowest grade and is also the most common. This grade encompasses all the major Prosecco growing regions.
Prosecco Conegliano Valdobbiadene Superiore DOCG: The second lowest grade possible. These wines are often more concentrated than others.
Colli Asolani DOCG: The middle tier. These wines are often of excellent quality, but still not considered the best.
Prosecco Conegliano Valdobbiadene Superiore Rive DOCG: The second best grade. These wines are often produced in small numbers by smaller vineyards.
Valdobbiadene Superiore di Cartizze DOCG: The absolute best Prosecco has to offer.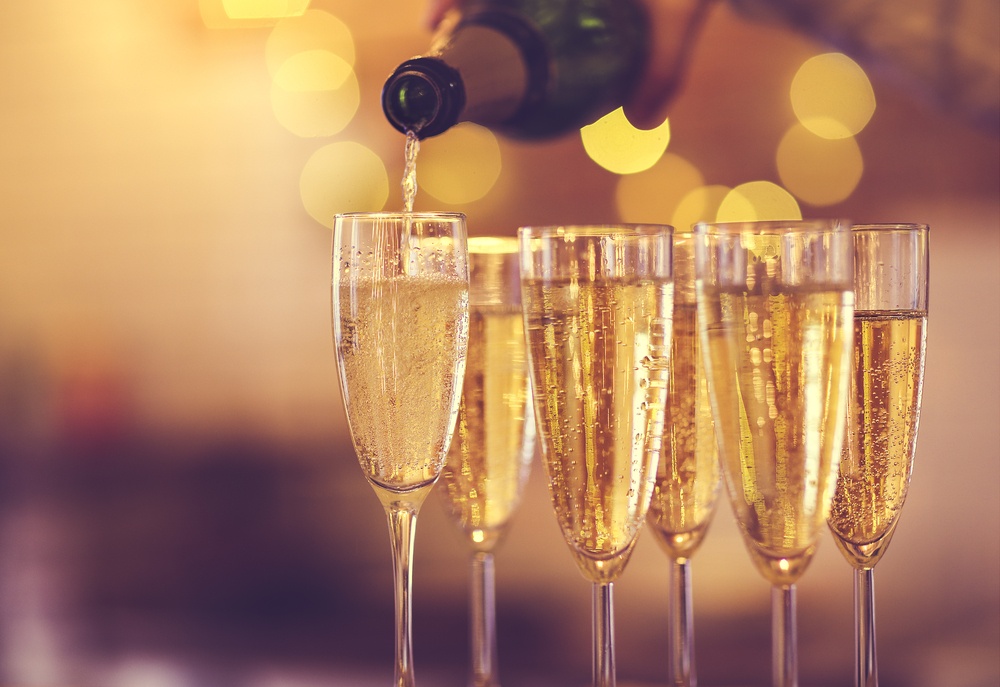 Regardless of the grading, certain flavors occur in almost all bottles of Prosecco. Prosecco is fruitier than Champagne and even the driest bottles can still taste sweet. Expect a less pronounced yeast flavor than you would find in sparkling wines made using the Traditional process.
The primary flavors found in Prosecco are apples, melons, pears, honeysuckle, and in some instances, cream. It's not unusual to taste tropical flavors in some Prosecco bottles.
Food pairing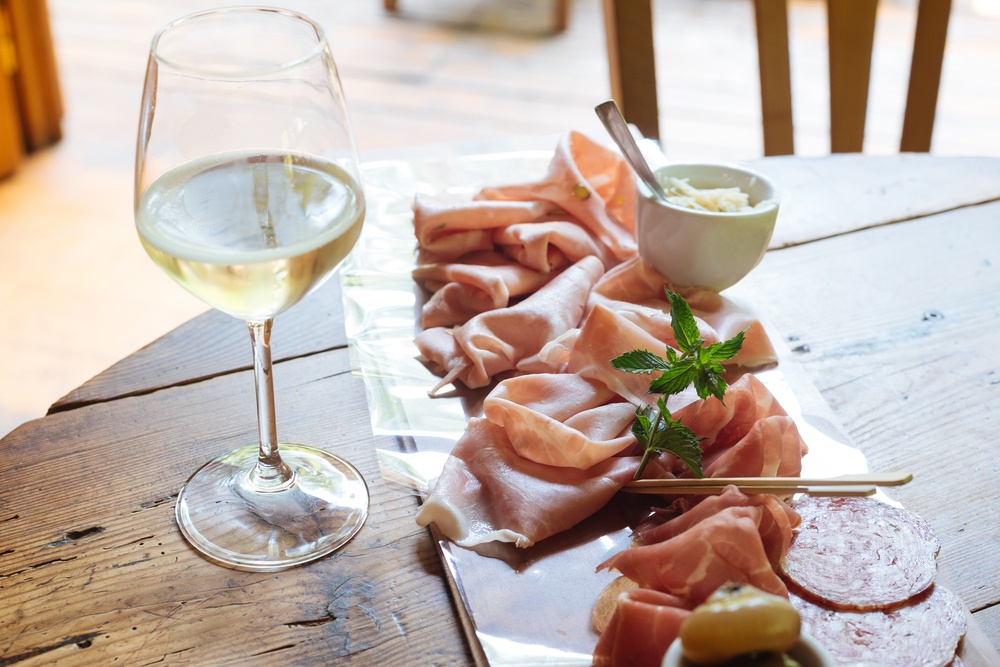 Prosecco works well as an aperitif; however, it's also versatile enough to be served with food. In fact, one could argue that it's a better food companion than Champagne. The inherent sweetness of Prosecco makes it an ideal pairing with spicy foods like Indian and Thai curries. It also pairs well with the sweet and sour notes found in Asian cuisine. Prosecco pairs well with fish, shellfish, chicken, and other poultry, but is not a great companion to richer meats.
Wines to try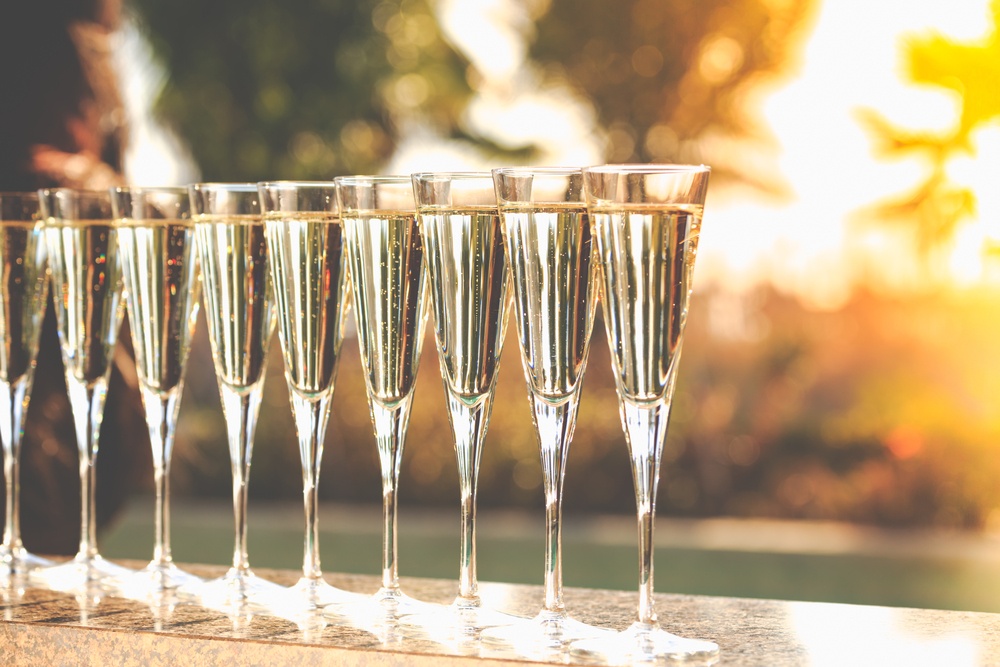 La Marca NV Prosecco ($14)
An affordable and widely available Prosecco. Easy drinking with classic citrus and fruit flavors.
Bisol Crede ($22)
More floral than most, this wine still has the usual notes of apple, pear, and citrus.
Nino Franco Grave di Stecca Brut ($34)
Complex and smoky with strong melon and cream notes.