The word Sopparessata in Italian literally means "suppressed". It is a kind of dry Italian salami, which traditionally was made by putting minced pork under a heavy object so that it took on a cylindrical form. This process "suppressed" the pork, giving it its name. This cured sausage is delicious no matter what you call it.
History of Soppressata
Soppressata's history dates back to the time when the southern region of Italy was colonized by the Ancient Greeks. Pork was already preserved in various forms in Italy by that time through a variety of methods; soppressata being one of them. It is believed that the Greeks learned to produce soppressata during their colonization of southern Italy and eventually took it throughout the Mediterranean during their travels. Today, soppressata is a delicacy throughout Europe.
Appearance of Soppressata
Soppressata is a dry-cured salami made mainly of pork. It is prepared with a mixture of coarse ground and lean pork with the addition of salt and pepper and sometimes other spices. As this delicacy migrated from its native home in Italy, changes were made, altering the taste and texture of the soppressata. As mentioned, soppressata has a cylindrical shape that is slightly flattened due to the fact that it is pressed as it dries.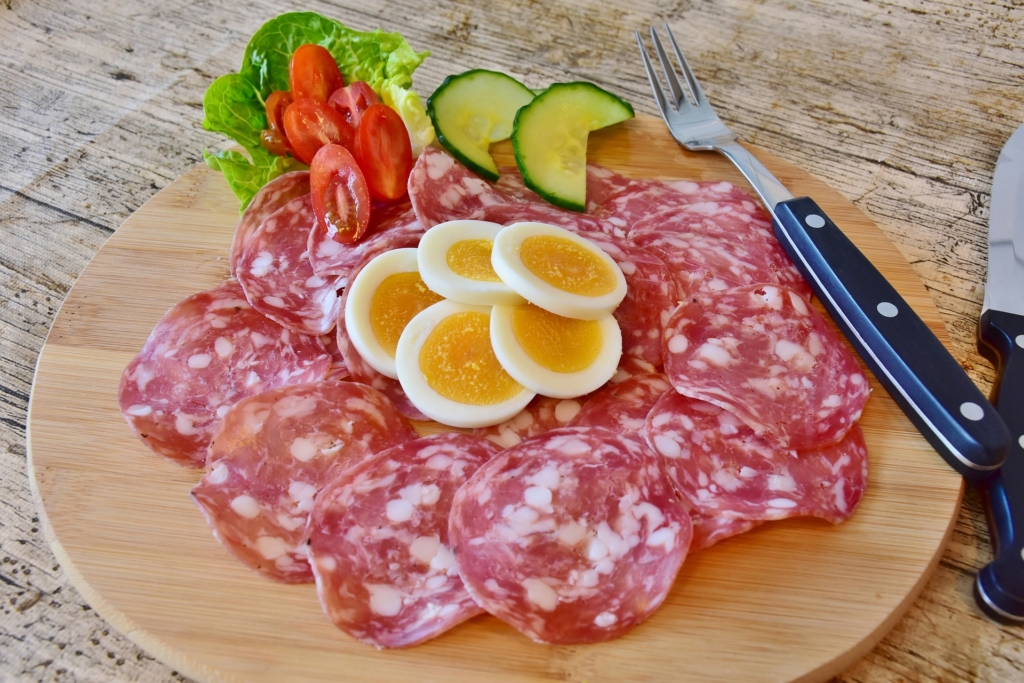 Soppressata has a coarser texture than traditional salami. It is oblong and dry with infused flavors and has the color and appearance of sausage. You can easily see the layers and some of the seasonings when cut into.
Flavor of Soppressata
Soppressata represents the flavors of the geographical region it comes from. Spices like salt, pepper, peppercorns, rosemary, cinnamon are some of its seasonings, and it can have a sweet or spicy flavor depending on the seasonings and herbs used. Like most cured meats, soppressata is fairly salty with a deep savory flavor.
Culinary Benefits Of Soppressata
Most people enjoy soppressata thinly sliced with some bread, cheese, and pickled vegetables or fruit. Soppressata needs little intervention, as it already tastes incredibly rich and savory.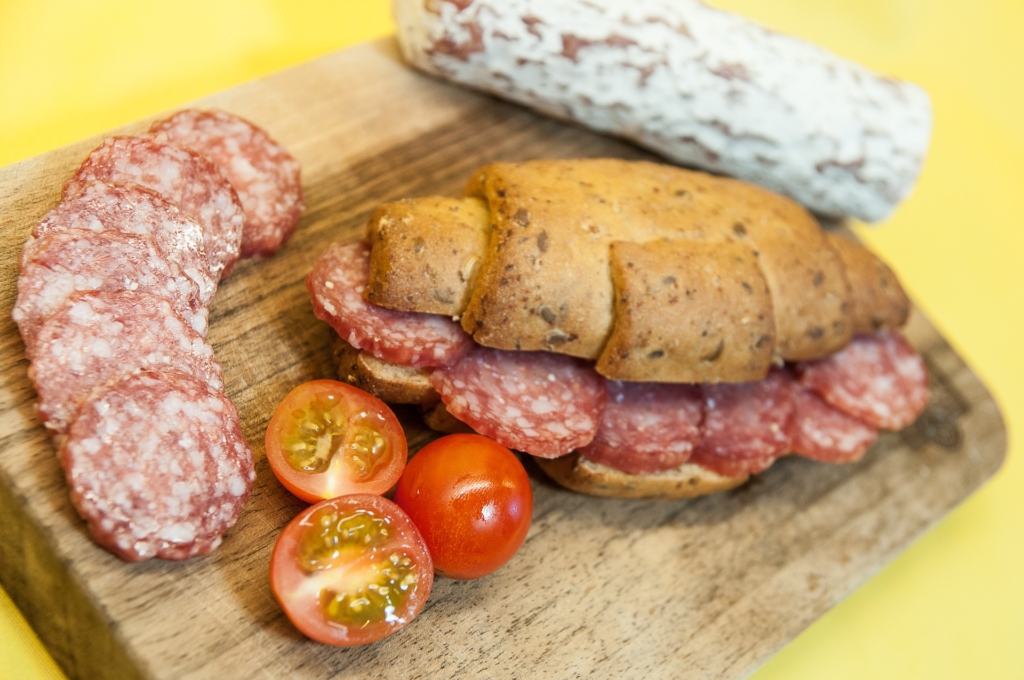 Want to try cooking with soppressata? Try our recipe for Italian Pork Sausage with Lemon Herb Sauce and add an ounce of finely chopped soppressata to the brussel sprouts to infuse them with porky flavor. The refreshing flavor of the lemon sauce mixes perfectly with the herbs and complements the flavor of pork. 
Want something full of flavors but with little work? Our recipe for Sausage Lasagna is for you. The pork is already filled with flavors and the creamy texture is heavenly. Add 2 ounces of finely chopped sopressata to the sweet Italian sausage in Step One, and reduce the salt by half.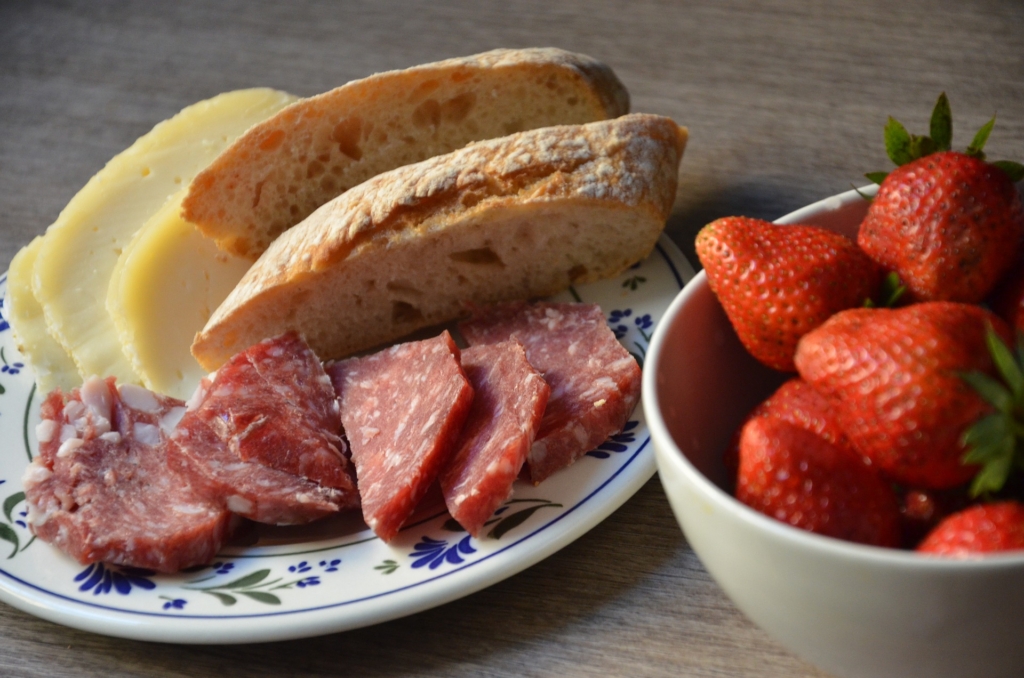 Best Ways To Store Soppressata
You can store the soppressata in the refrigerator after rolling it in parchment paper. It will get drier with time but will still retain its flavors. Soppressata can last for many weeks if stored properly.