Continuing our guides on wine pairings this article will discuss the best way to pick wines to pair with spicy dishes.
Hot and spicy dishes can increase the feeling of alcohol burn and heighten the perception of bitterness and acidity while decreasing the body, richness, and fruit flavors of a wine. This effect caused by chili heat is greater when a dish is consumed with a wine high in alcohol (14-15% ABV) like a typical California Cabernet(link) or Zinfandel(link). These big, bold wines might seem like they can take the heat, but their tendency toward high tannins and alcohol content work against pairing with hot flavors. Therefore, you should look for sweeter wines with lower alcohol content to temper the heat from spicy dishes.
Chicken Tinga Tacos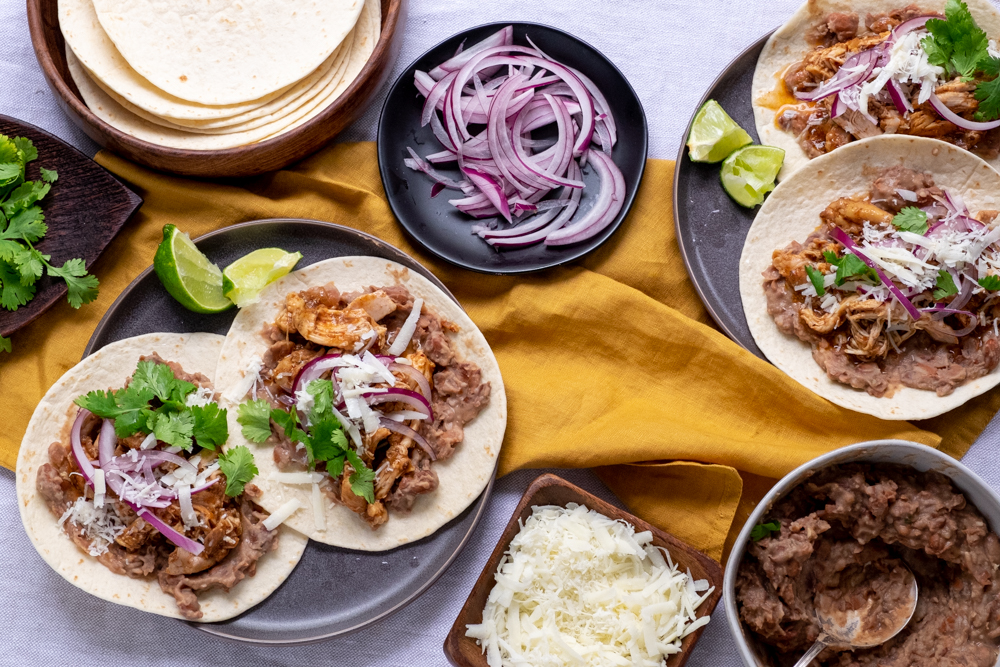 To tame the heat in this Chicken Tinga Taco recipe while enhancing the zesty flavors of onion, garlic, cumin, and cilantro your best bet is an aromatic low alcohol (11.5-12.5% ABV) white wine. Consider an off-dry Riesling from Alsace France, with its flavors of green apple, lime, lemon and a hint of sweetness, it will provide the perfect contrasting flavors to compliment this spicy meal.