I'll be honest, I rarely wear aprons. But when I'm cooking with my kids, they often insist we all wear aprons, and I'm happy to oblige. It is, in fact, much easier to cook when you can wipe your hards on your apron in between chopping ingredients. It keeps your pants clean and your hands cleaner!
If you don't have an apron of your own, or if you're looking to add one to your (or your kid's) collection, here are a few aprons available on Amazon right now. They're stylish, affordable, and could come in handy the next time you step into your kitchen. They also make great gifts for any cooks in your life!
Adult Aprons
These aprons are made of blue or black denim material (100% cotton). They can be ordered in three sizes – bib apron, bistro apron, or waist apron. With lots of handy pockets, these aprons would work well for any chef.
Black and White Pinstripe – with Hat!
This apron comes with a matching black chef hat, and is made of a polyester/cotton blend. The pinstripes will take your cooking from home-grown to professional grade… or at least help you look the part!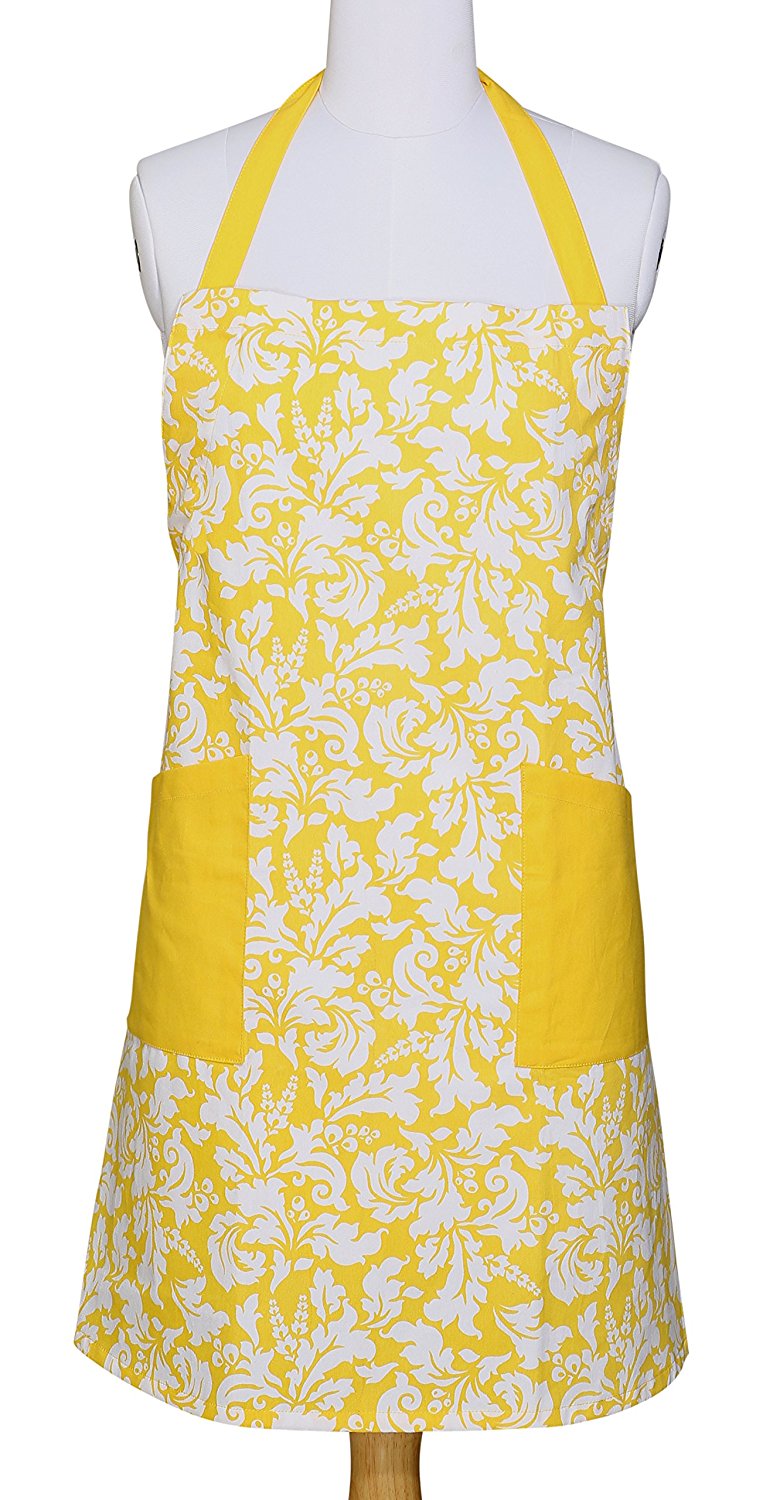 Remember those old, plastic tableclothes that were vinal on one side and sort of fuzzy on the other, with fleur-de-lis-esque designs all over them? I remember my grandmother using them on her picnic table year after year, despite the new holes and tears. If you have similar fond memories, these are the aprons for you. Reminiscient of those tableclothes, these aprons come in 11 different colors, are made of 100% cotton, and have fully adjustable straps.
Kid Aprons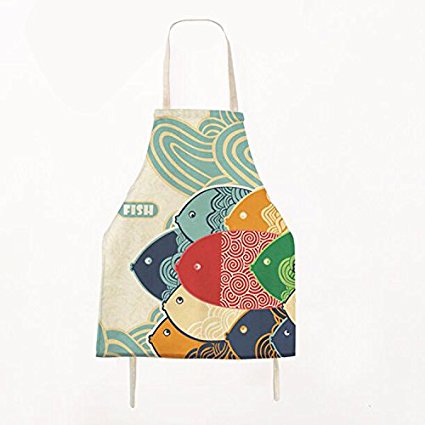 Fish Apron
Made out of a burlap/cotton blend, this apron has a super cute fish design that looks slightly geometric at first glance. Perfect for any kid who likes to cook. The burlap might feel a bit rough to some kiddos, but it will certainly be durable!
Pocket Pink Polka Dot Apron Set
I'm not usually someone who likes frills in the kitchen, and my son bakes with me more than my daughter does, but I couldn't pass up this pink polka-dotted mother/daughter apron set. No lace, a few scalloped edges, and my favorite color combo of light pink with brown edging, this cotton/twill apron set works as well in the kitchen as it does in the garden.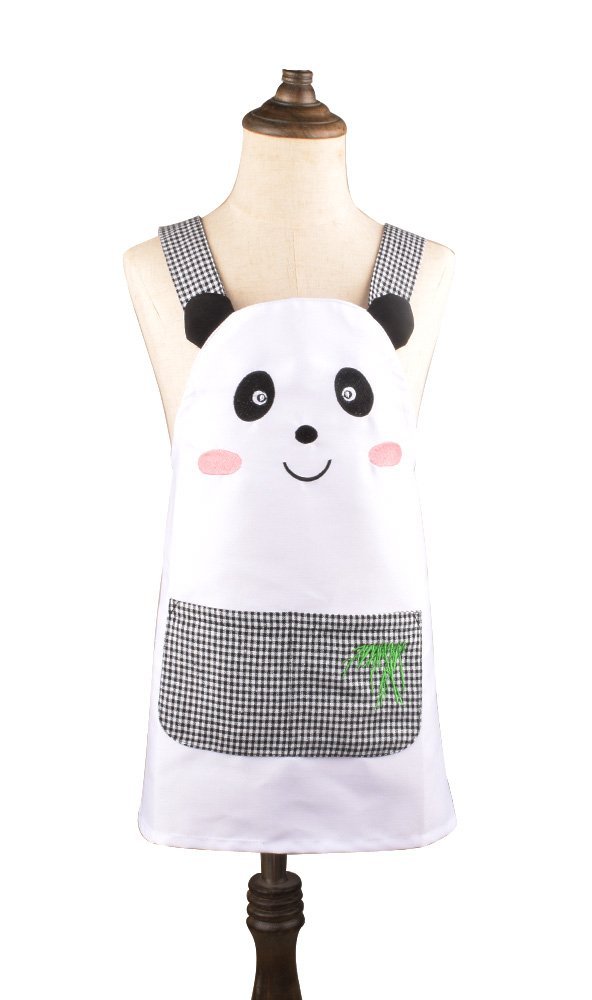 Panda Apron
Pretty much the most adorable thing we've seen, this apron is a giant, smiling panda. With adjustable straps, a large front pocket, and panda ears, this apron could make any kid get excited about spending time in the kitchen! If pandas aren't your kind of animal, check out the same company's cat apron, in pink or blue.