Autumn is the season for apples in all their delicious forms and one of our absolute favorites is the apple cider donut. Sweet, fluffy, and warm with the flavor of apple cider and spices, this autumn dessert is not one to miss.
The History of Apple Cider Donuts
Though some variations of apple cider donuts have been floating around since colonial times, their invention is attributed to the Doughnut Corporation of America (DCA), which debuted the donut in 1951 as a way to boost their fall donut sales. The seasonal treat was called a Sweet Cider Donut and was a variation of a classic buttermilk donut flavored with apple cider, cinnamon, and nutmeg. The apple cider donuts were a hit and soon became an autumn staple, being made in donut shops and home kitchens nationwide during the fall season.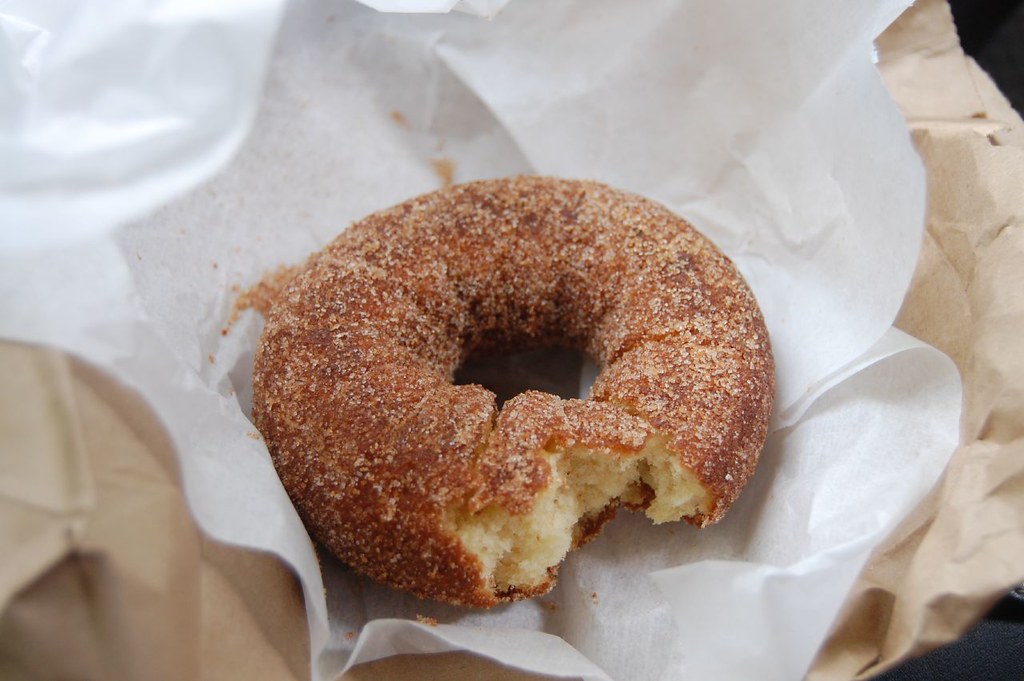 While the DCA no longer sells their original cider donut, the hype for apple cider donuts lives on. They have come into their own throughout the years as the classic fall dessert we know and love.
What Do Apple Cider Donuts Taste Like?
Apple cider donuts are sweet and rich with the flavor of apple and warm fall spices like cinnamon and nutmeg. They have a soft, cake-like crumb and a slightly crisp exterior often dusted with cinnamon sugar.
How Are Apple Cider Donuts Made?
The traditional recipe for apple cider donuts calls for cake batter flavored with cinnamon, nutmeg, and apple cider. Some variations include additional fall spices such as ginger and allspice or creative flavorings like apple butter, maple syrup, and vanilla. The donuts are traditionally baked in a donut pan but can also be shaped and deep-fried. They're then finished with a dusting of cinnamon sugar, powdered sugar, or, occasionally, some maple glaze. For a truly traditional experience, pair your apple cider donuts with a glass of warm apple cider for dipping.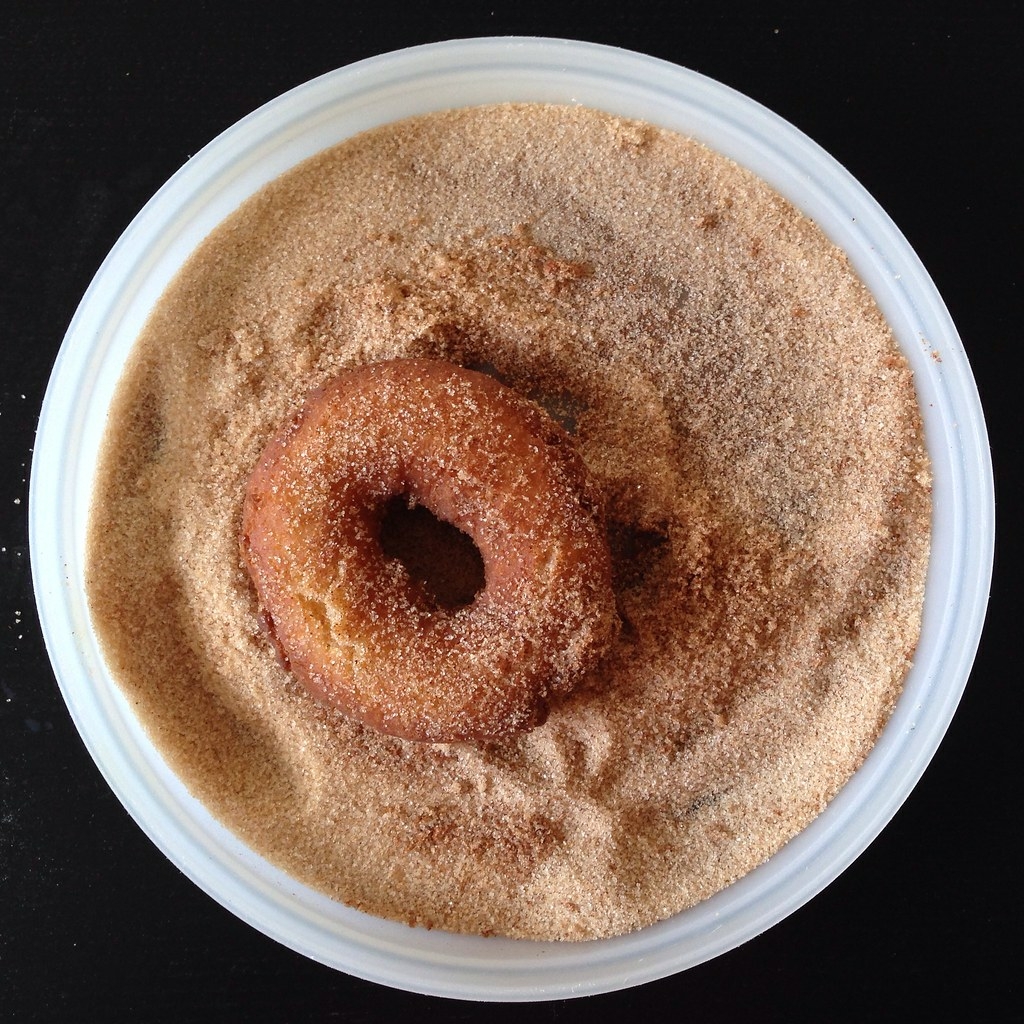 Whether you're making apple cider donuts yourself or enjoying store-bought ones dipped in cider, be sure to save some extra apple cider to make our Apple Cinnamon Breakfast Bread and Cider-Braised Pulled Pork in your Suvie.
Feature Image: Flickr user happy via ( CC BY-NC-ND 2.0 )