We were inspired by the delicious plates of chicken and rice found at Halal carts for this fragrant and flavorful chicken and rice dish which will easily become your family's new favorite recipe. Cooking rice has never been easier, thanks to the Suvie Starch Cooker. For this recipe, simply place the basmati rice, turmeric, cumin, bouillon, and butter all together in one pot, and program it – it's that easy! Boneless, skinless chicken breasts are cut into bite-sized pieces, seasoned, and butter-roasted until tender. A garlicky white sauce, lightly spiked with fresh lemon juice, is drizzled over the finished dish. Super tasty!
Chicken and Yellow Rice with Garlic Sauce
Please always check your food to ensure your food has been cooked to safe serving temperatures. Please see our guide
here
for recommended FDA Time & Temperatures.
Servings: 4
Difficulty: 40 minutes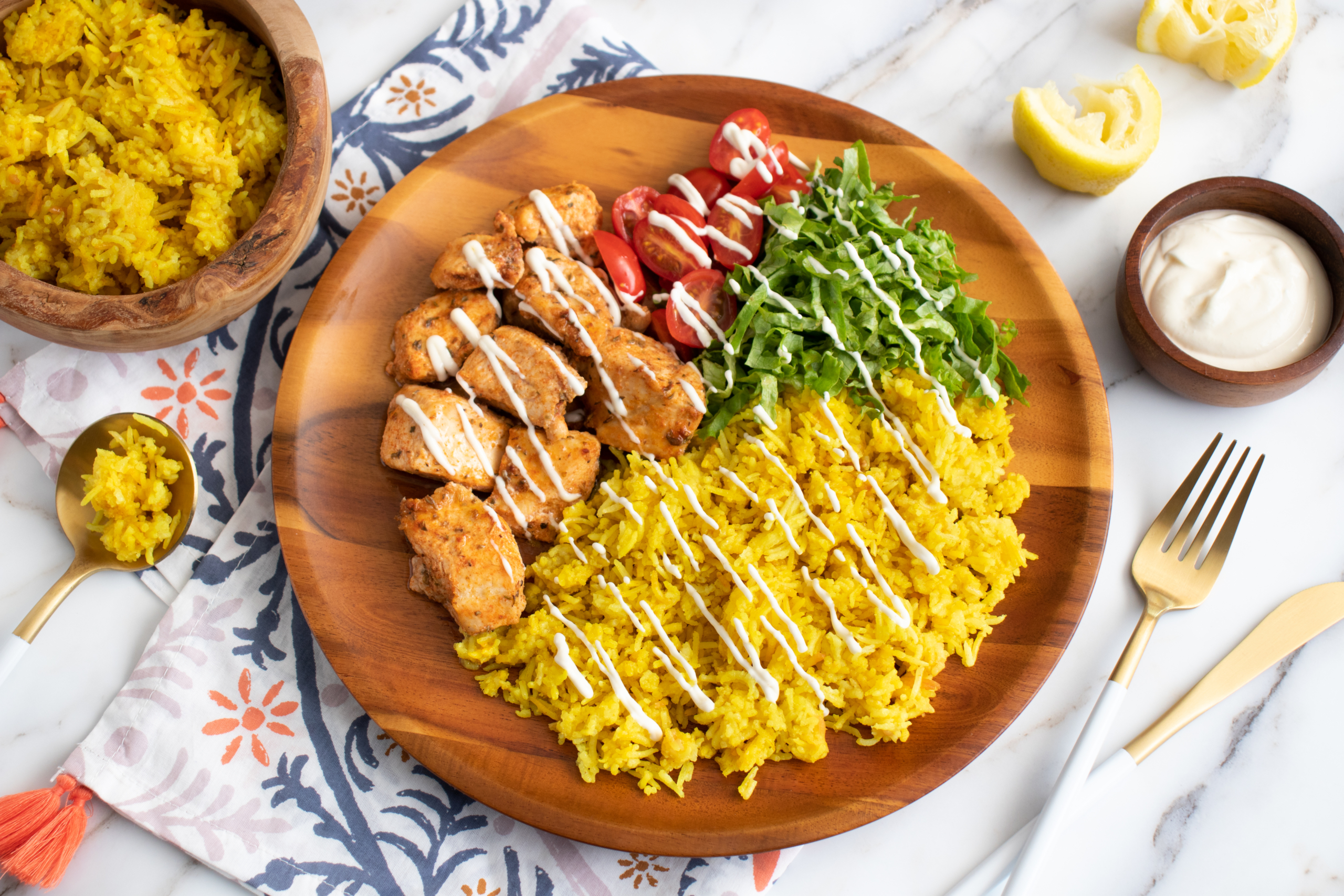 Ingredients
1 cup basmati rice
½ tsp turmeric
1 tsp cumin, divided
1 chicken bouillon cube
4 tbsp butter, divided
1 lb chicken breast, cut into 1 inch cubes
1 tsp garlic powder, divided
½ tsp paprika
½ tsp dried oregano
3 tbsp lemon juice, divided
½ tsp granulated sugar
½ cup mayonnaise
2 tbsp sour cream
1 cup shredded lettuce
½ cup halved cherry tomatoes
Directions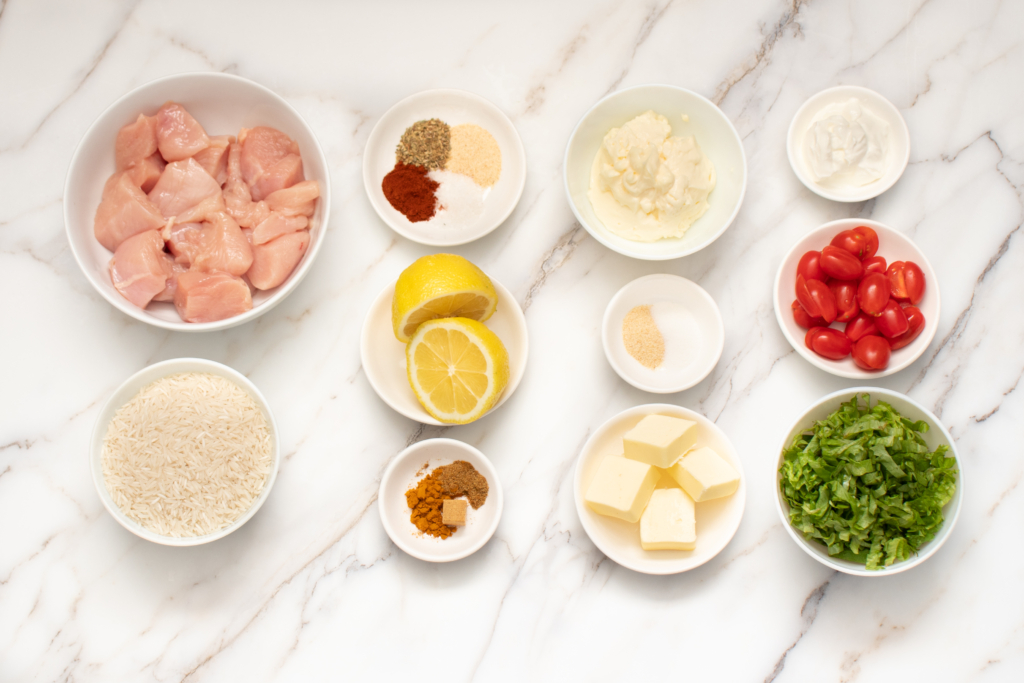 1) Thoroughly rinse 1 cup basmati rice until water runs clear. Transfer rice to the Suvie rice pot (black handles). Add ½ tsp turmeric, ½ tsp cumin, 1 bouillon cube, and 1 tbsp butter, and place pot inside the Suvie Starch Cooker. Input setting and cook now or schedule.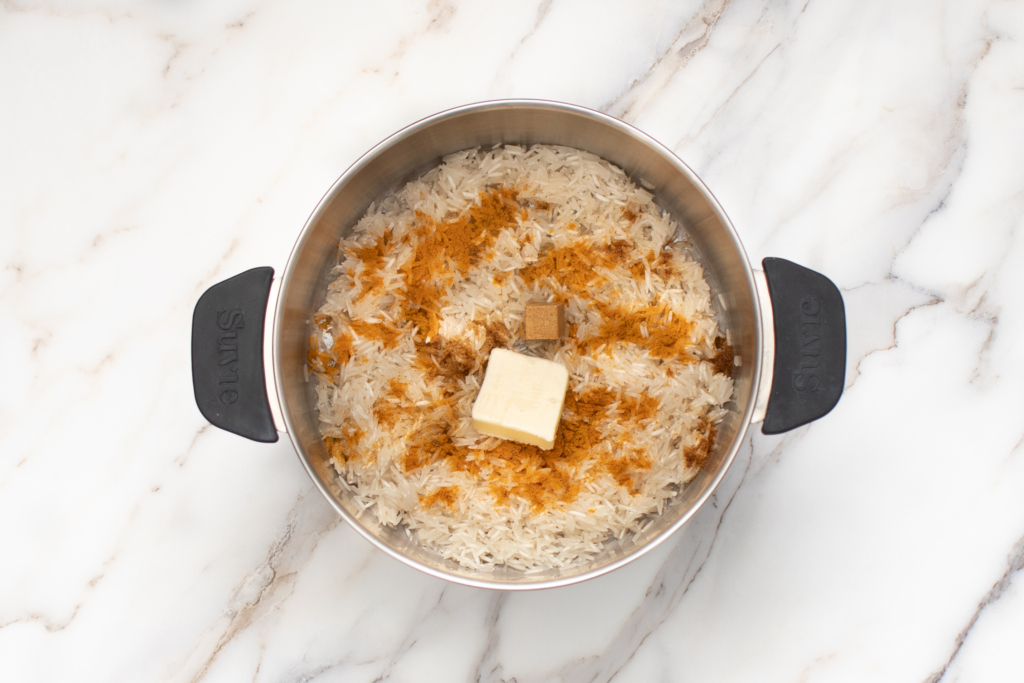 Suvie Starch Cooker Settings:
Long Grain Rice, 1 cup
2) When there is approximately 20 minutes remaining on the rice cook, place 1 lb chicken, ½ tsp cumin, ½ tsp garlic powder, ½ tsp paprika, ½ tsp oregano, ¼ tsp salt, and 1 tbsp lemon juice in a medium bowl, and stir to combine. Place 3 tbsp butter and seasoned chicken in a Suvie pan, place the pan in the bottom zone of your Suvie, input settings, and cook now.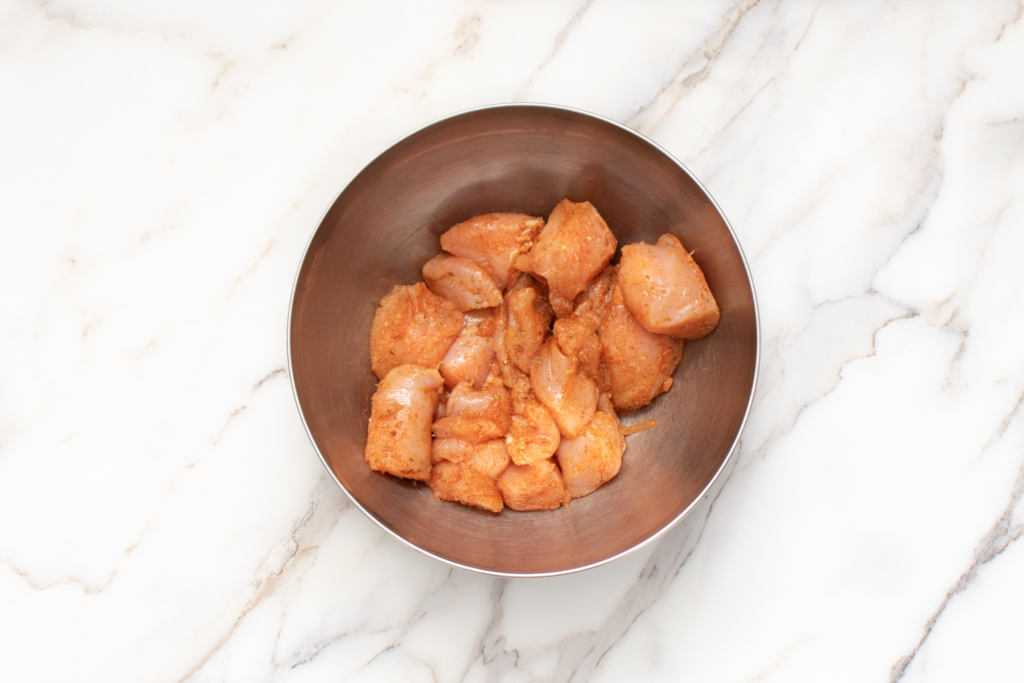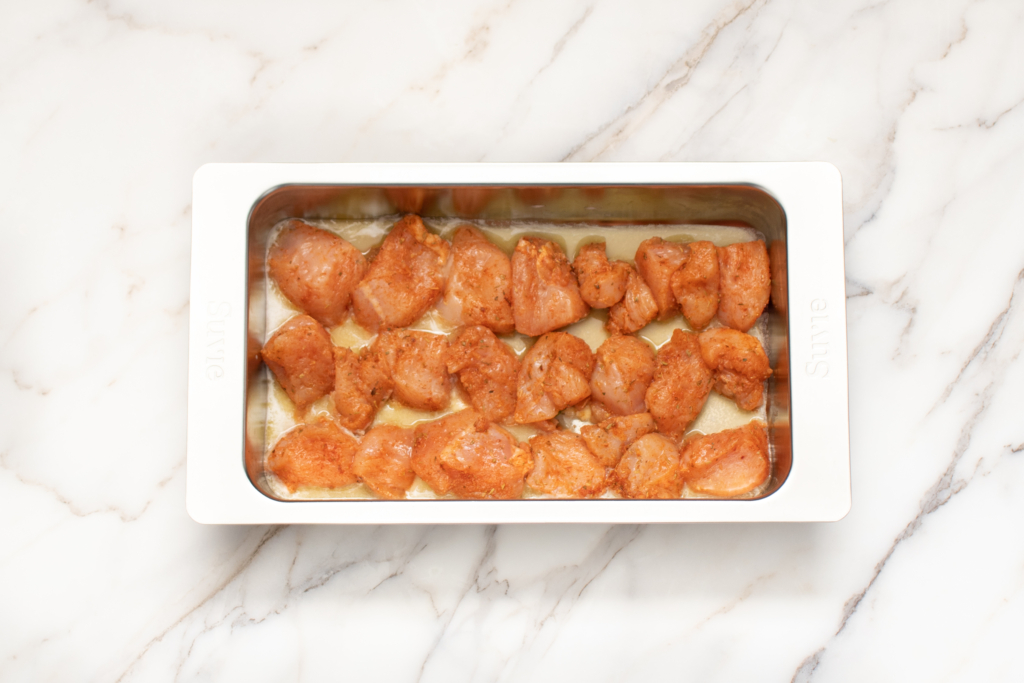 Suvie Cook Settings
Bottom Zone: Roast at 400°F for 15 minutes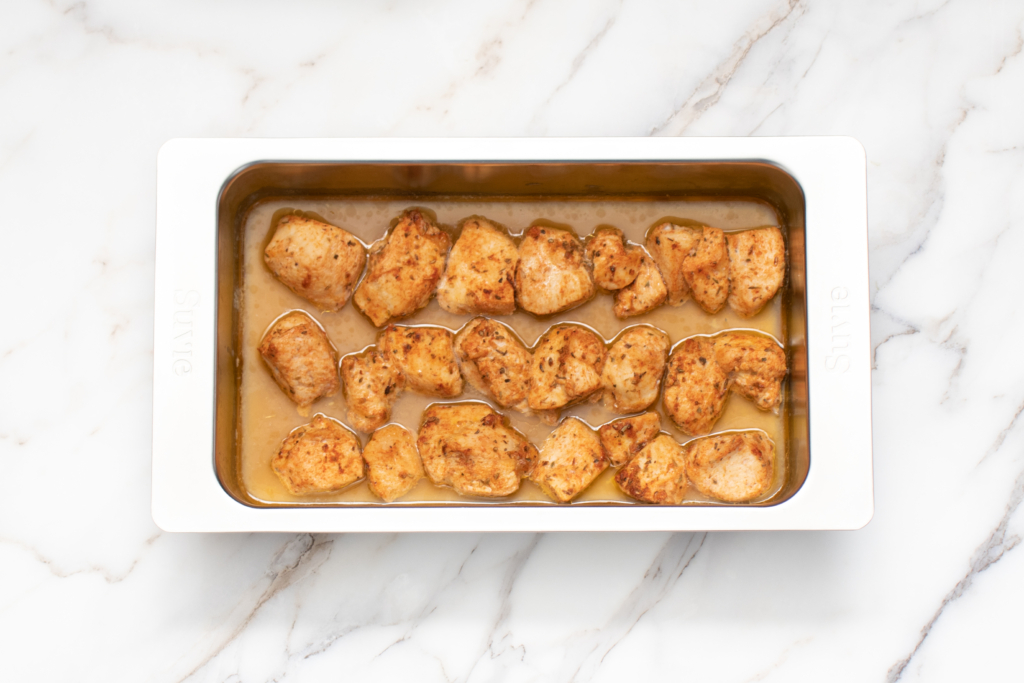 3) While the chicken is roasting, place 2 tbsp lemon juice, ½ tsp garlic powder, and ½ tsp sugar in a microwave-safe bowl. Microwave for 30 seconds, or until the sugar has dissolved, and transfer to a medium bowl. Add ½ cup mayonnaise and 2 tbsp sour cream, and whisk to combine the sauce.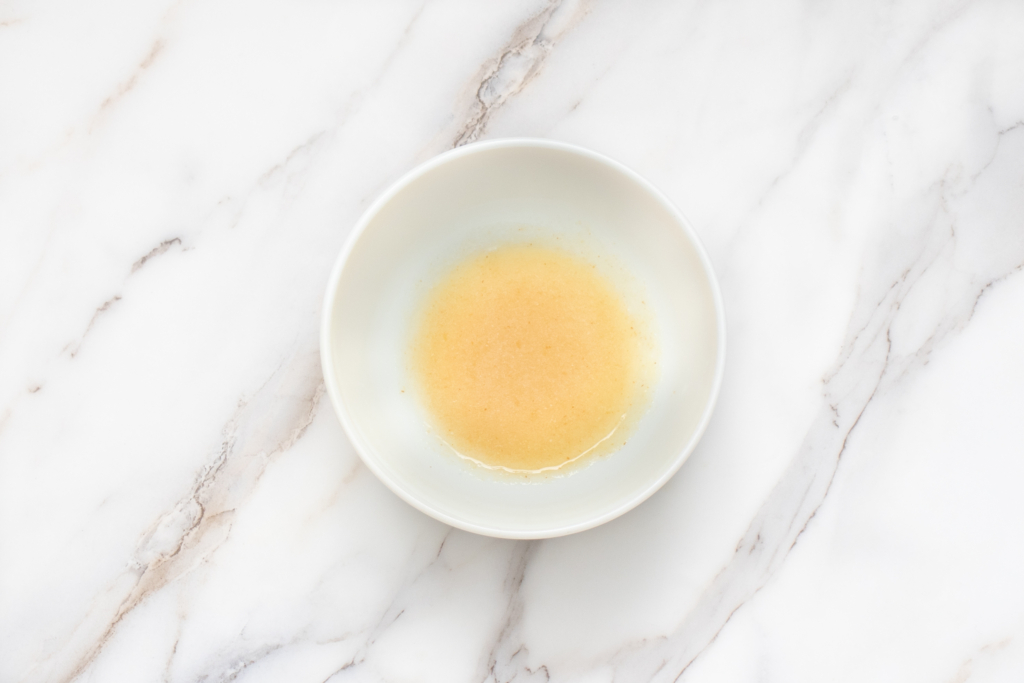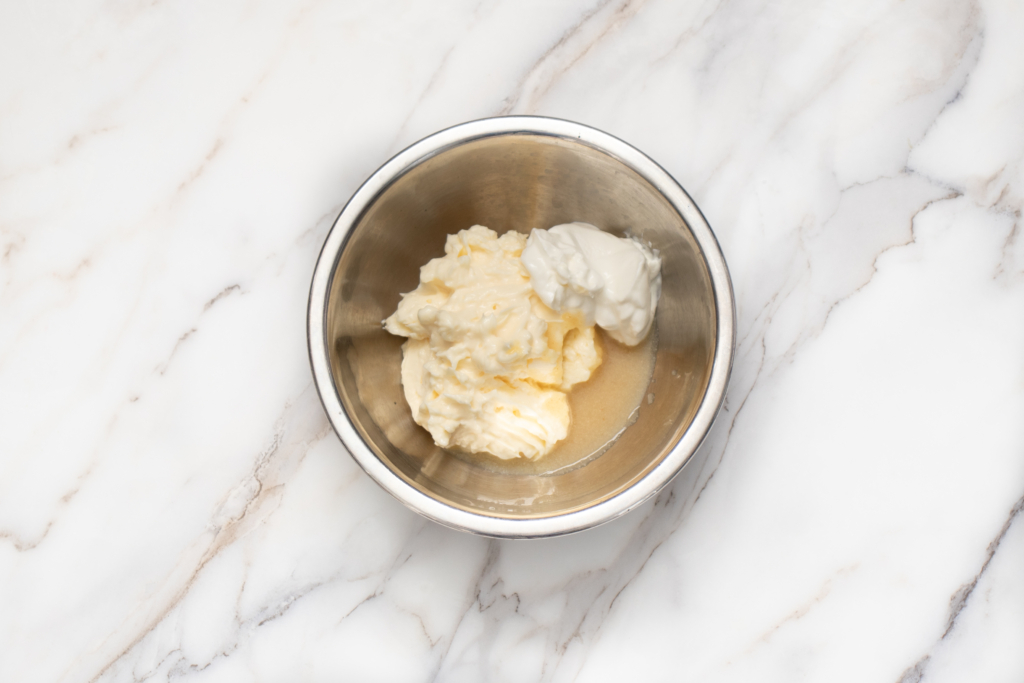 4) After the rice has cooked, remove pot from your Suvie Starch cooker and gently fluff the rice with a fork.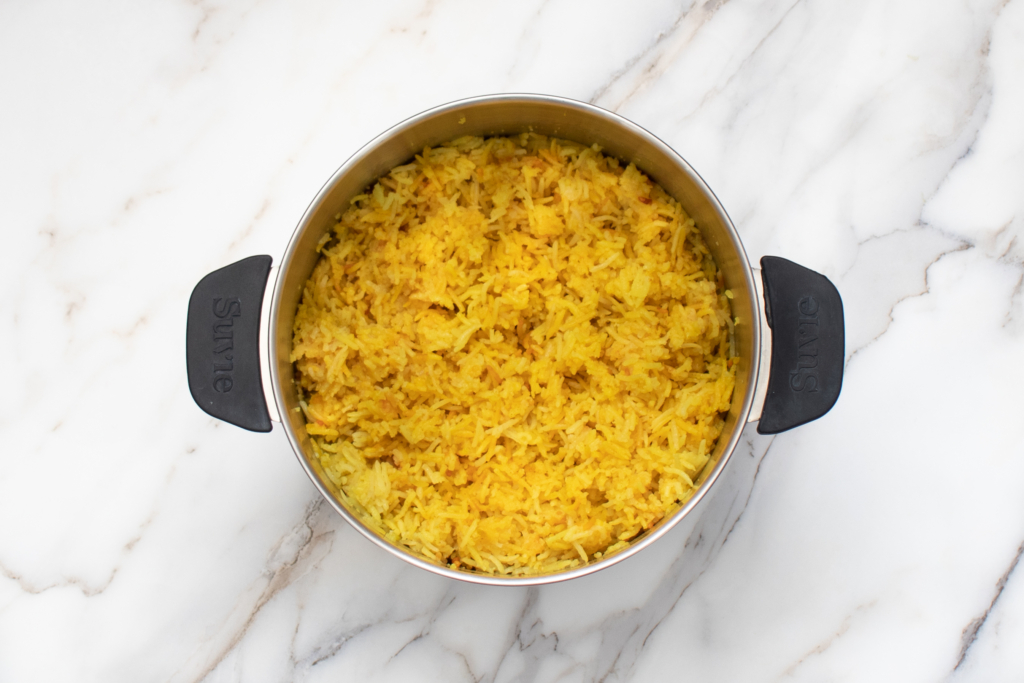 5) After the roast, remove pan from your Suvie, and stir to coat the chicken with pan drippings. Divide rice, chicken, 1 cup lettuce, and ½ cup tomatoes between plates and drizzle with garlic sauce.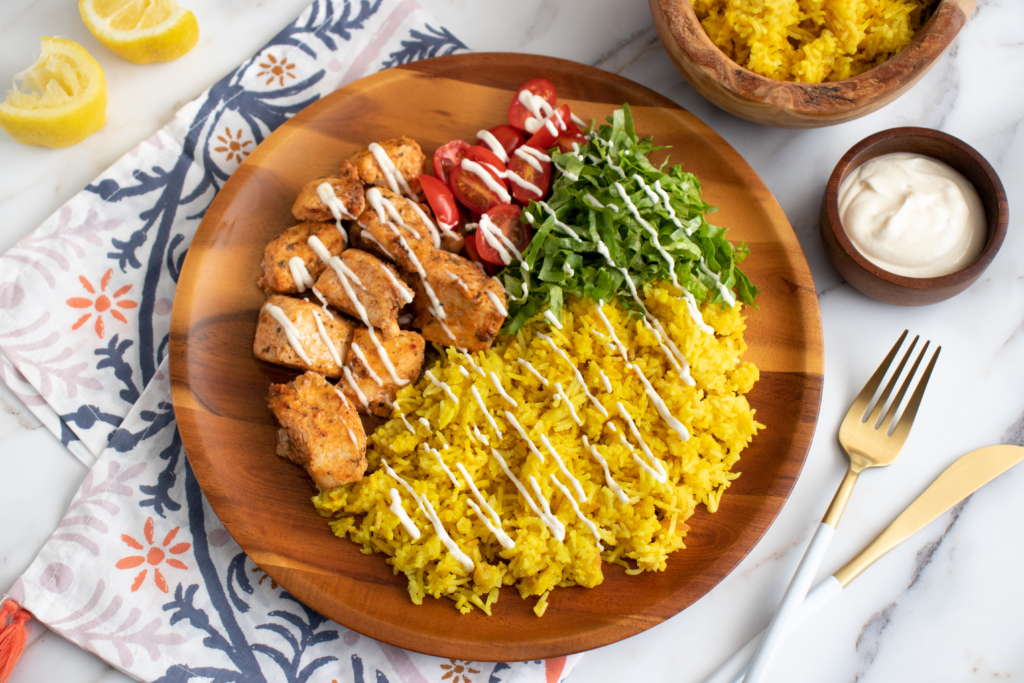 Nutrition
Nutritional Information per serving (4 servings per recipe): Calories 548, Total Fat 26g, Total Carbohydrates 48g, Total Sodium 514mg, Total Protein 29g.