There are few foods as nutritious, delicious, and above all ubiquitous as good old peanut butter. The venerable PB&J sandwich is an almost universally shared lunchtime staple for children across the USA and it's almost impossible to imagine a kitchen without a jar of the stuff in the grocery cupboard.
While its presence and availability is taken for granted, one aspect of peanut butter that is neglected is just how many foods and flavors it can complement. Something about the salty and sweet combinations in nutty butter makes it go well with pretty much anything. Of course, anyone who has eaten a peanut butter cup knows that chocolate and PB go well together, but what about some of the more obscure taste combinations?
Salad dressing
While they technically have their origins in Malaysian cuisine, peanut flavored sauces are almost universally associated with Thai food. Regardless, if you want to add a Southeast Asian flair to your salads, try whipping up a peanut butter dressing. This dressing is a wonderful addition to crispy salads and works well with cold pasta salads as well.
You'll need
1/2 smooth peanut butter
2 tbsp lime juice
3 tbsp vegetable oil
2 tbsp honey
2 minced garlic cloves
1/2 tbsp minced ginger
2 tbsp rice vinegar
1 tbsp sugar
1 tsp soy sauce
salt and pepper
Method
Simply blend all the ingredients until smooth.
Soup addition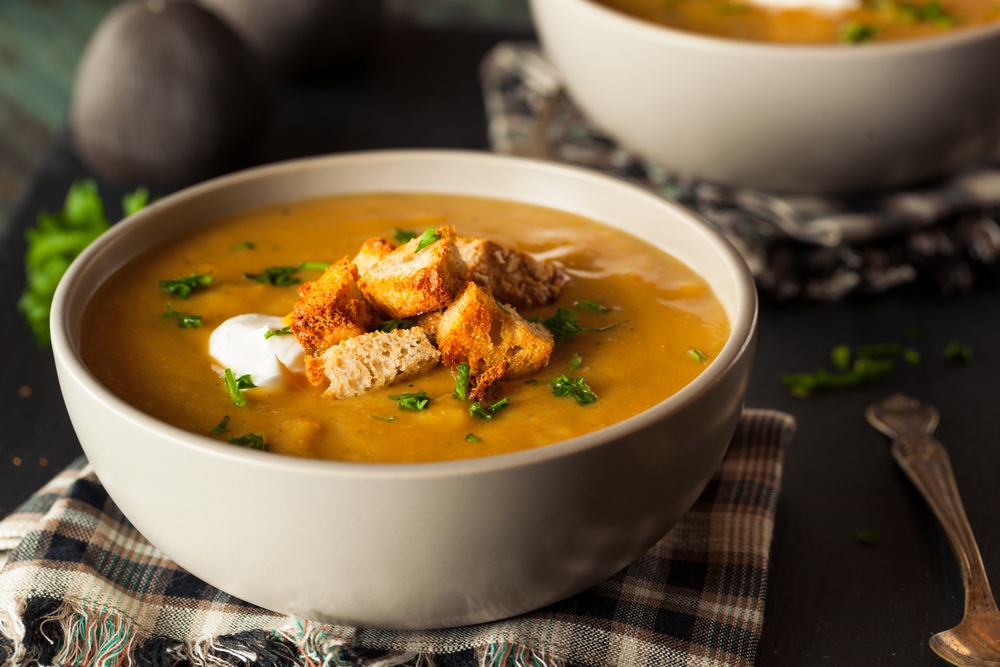 Fall is the perfect season for hearty soups and the inclusion of a little bit of peanut butter adds a hint of salty-sweetness and texture to thick soups.
Salmon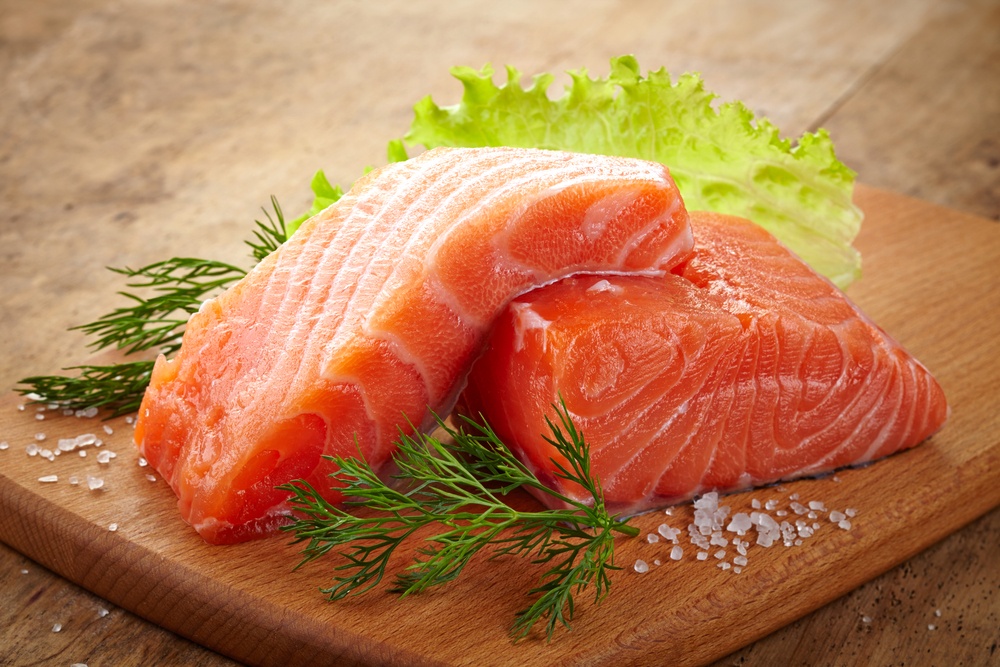 If you've yet to try salmon with peanut butter sauce you are missing out on a seriously delicious flavor combination. The salty and sweet qualities of the peanut butter pair well with the mild and refreshing flavors in the salmon. To get you started here's how to make baked salmon with peanut butter sauce
You'll need
2 tsp of smooth peanut butter
2 salmon fillets
1/4 cup lemon juice
1 handful of chopped coriander leaves
1/4 tsp chili flakes
Salt and pepper
Method
Place the salmon, skin side down, on an oiled baking tray
Combine the peanut butter, lemon juice, chili, and coriander and mix until smooth. Season with some salt and pepper.
Pour the mixture over the salmon and bake for 20 minutes at 375°F.
Bacon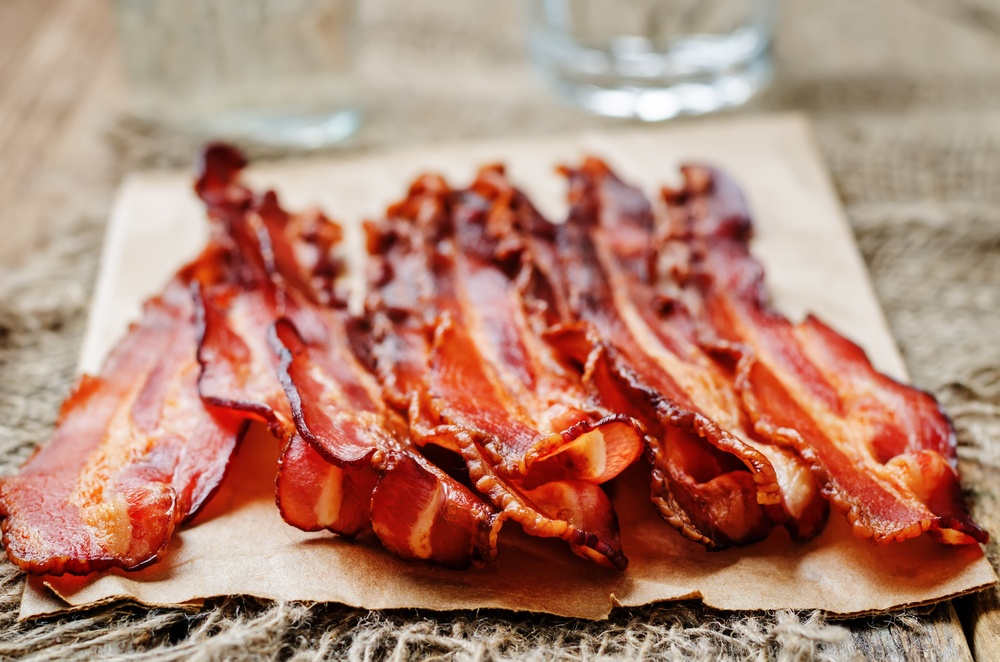 This one is hardly surprising as everyone knows that bacon goes with everything! The smokey, meaty, and sweet flavors of bacon pair beautifully with peanut butter. The best part about the complimentary flavors of bacon and peanut butter is how it opens up so many food opportunities. A bacon sandwich is made so much better with a small smear of peanut butter. For a truly stunning flavor explosion try topping a classic bacon and cheeseburger with a small dollop of peanut butter. You can thank us later!
Butter substitute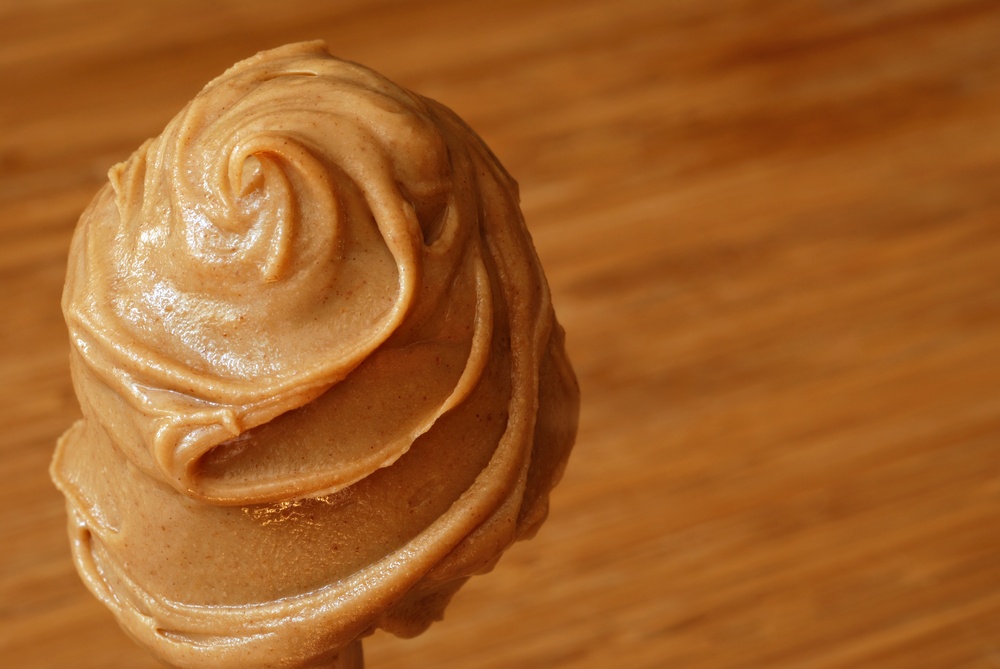 It ain't called peanut butter for nothing! Provided you don't have nut allergies and don't mind a mild nutty taste infusing your baked goods, peanut butter can be used as a perfectly acceptable butter substitute. It's also a great option for vegans hoping to avoid dairy products entirely.
Substituting peanut butter for butter doesn't work at a one to one ratio. Peanut butter is only 50% fat when compared with real butter which is at least 80% fat. To make up for this shortfall mix an equal amount of peanut butter with vegetable oil before adding it to your recipe.