This is an easy, tasty, and approachable weekday dinner recipe. We use a "double decker" approach to preparing this meal, imparting a little cooking magic and culinary trickery. Thanks to the Suvie Roasting Rack, we can elevate our seasoned steak tips, placing them closer to the heat source to achieve maximum caramelization. While the steak is roasting, all those scrumptious drippings commingle with our garlic butter sauce. Once everything is seared and then simmered, we stir the steak and sauce together and serve over tender egg noodles.
Garlic Steak Tips with Egg Noodles
Please always check your food to ensure your food has been cooked to safe serving temperatures. Please see our guide
here
for recommended FDA Time & Temperatures.
Servings: 4
Difficulty: 30 minutes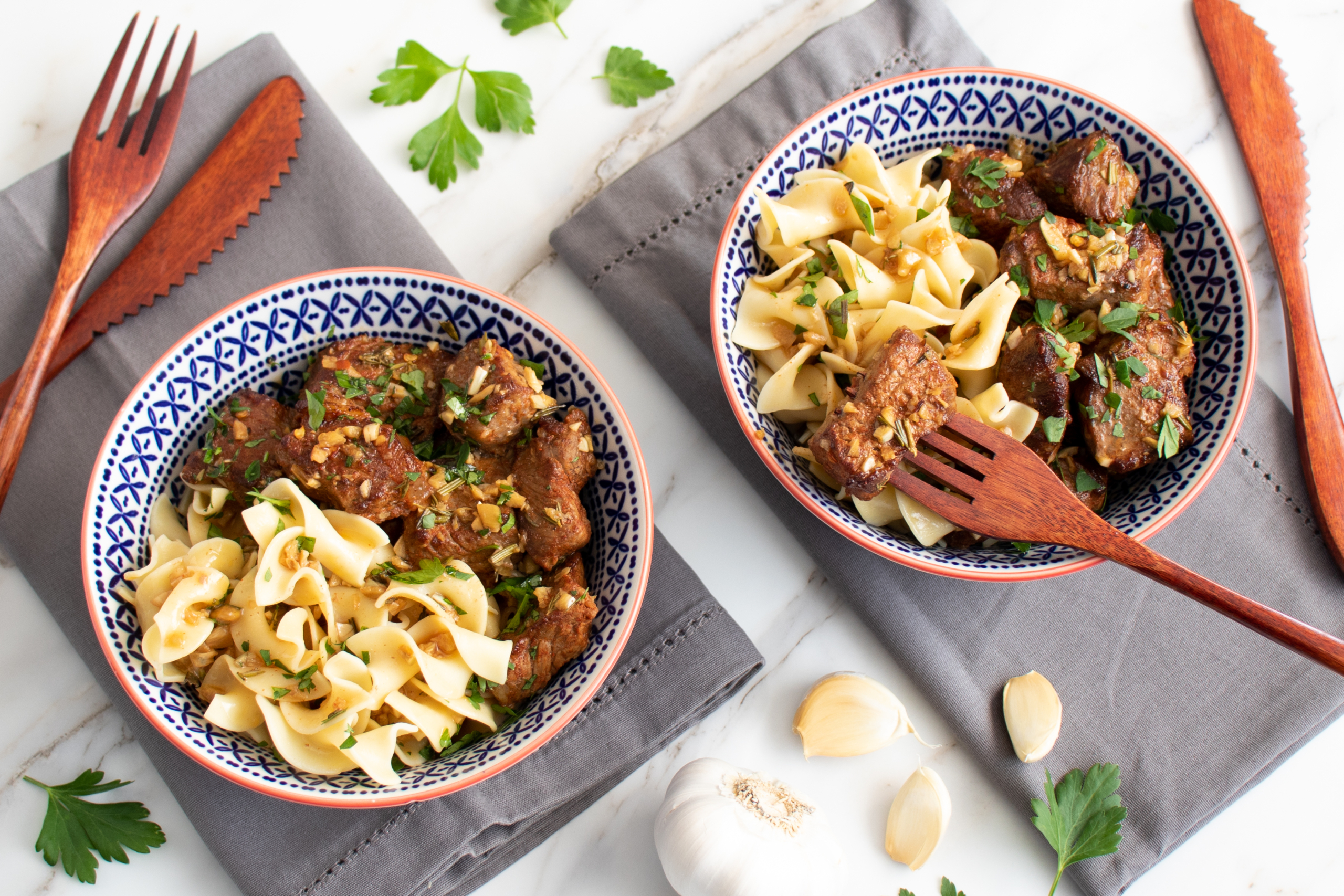 Ingredients
1 ½ lbs sirloin steak, cut into 1-inch cubes  
1 tsp paprika 
¼ tsp crushed red pepper flakes 
4 tbsp butter 
4 garlic cloves, minced 
1 tsp chopped rosemary 
1 tsp chopped thyme 
2 tbsp soy sauce 
2 tbsp lemon juice 
3 cups (8 oz) egg noodles  
2 tbsp chopped parsley
Directions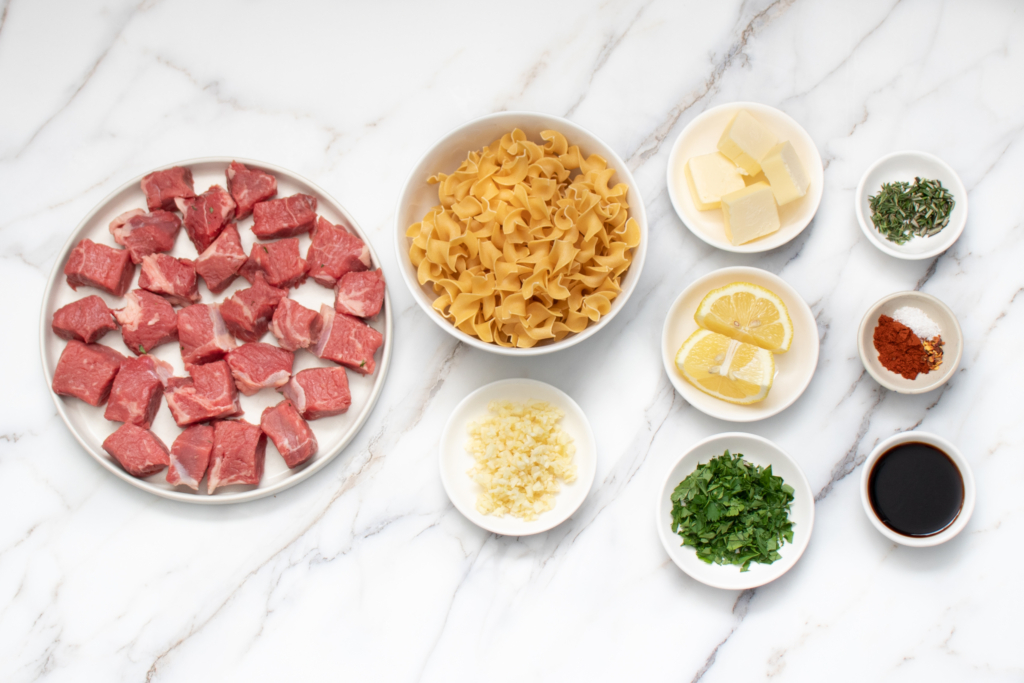 1) Place 1 ½ lbs sirloin steak, 1 tsp paprika, ¼ tsp pepper flakes, and ½ tsp salt in a medium bowl, and stir to coat.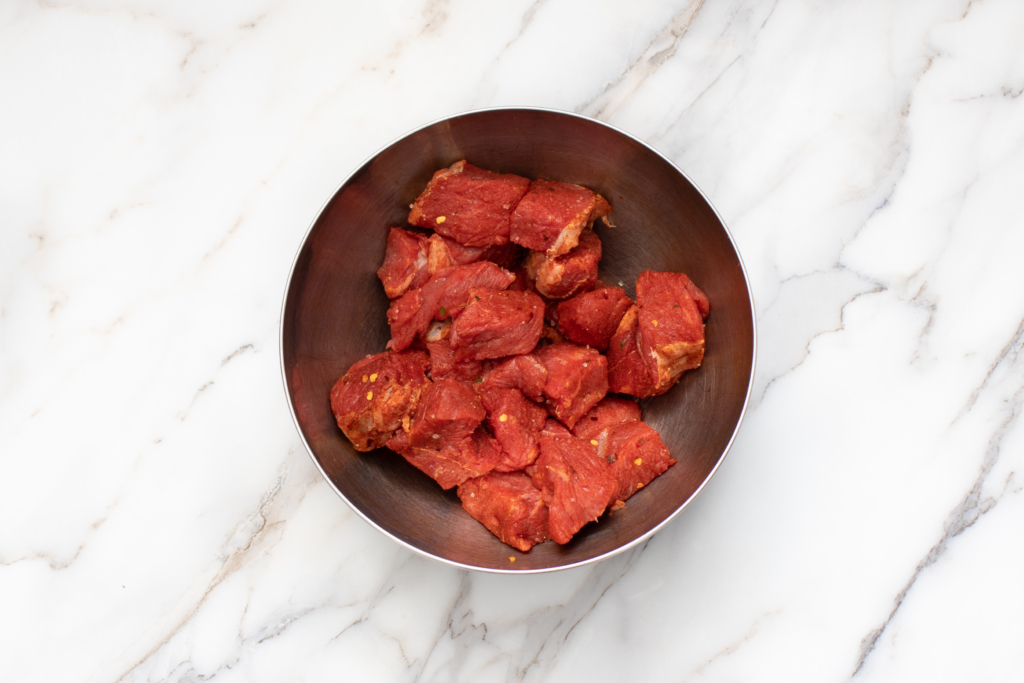 2) Place 4 tbsp butter, 4 garlic cloves, 1 tsp rosemary, 1 tsp thyme, 2 tbsp soy sauce, and 2 tbsp lemon juice in a Suvie pan.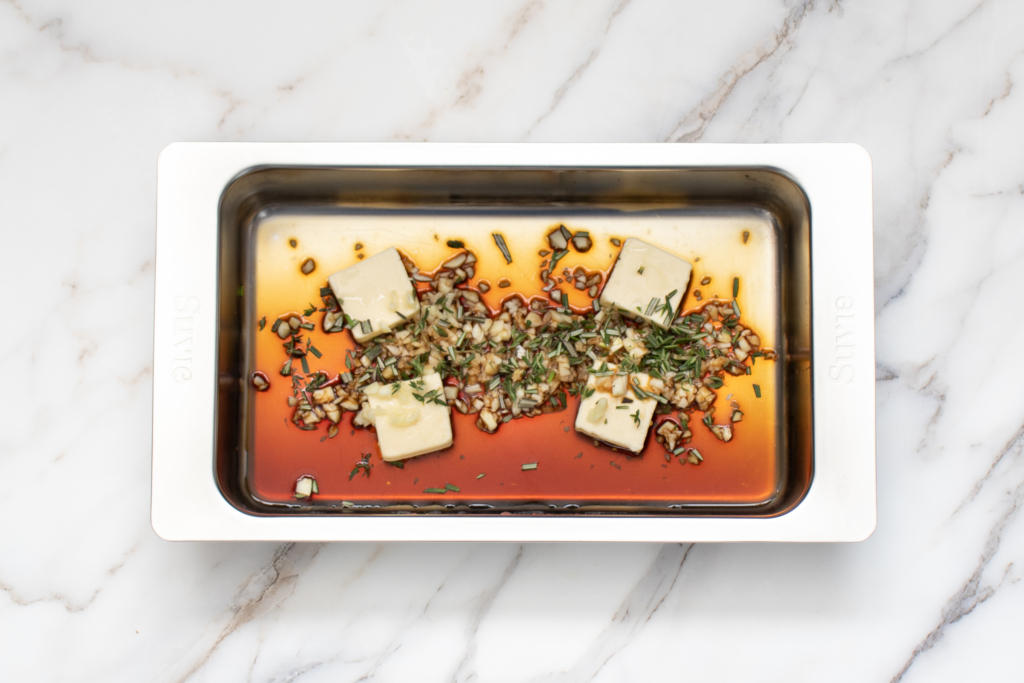 3) Place seasoned steak in a Suvie roasting rack and place rack in the pan with the butter, herbs, and garlic. Place pan in the bottom zone of your Suvie, input settings, and cook now.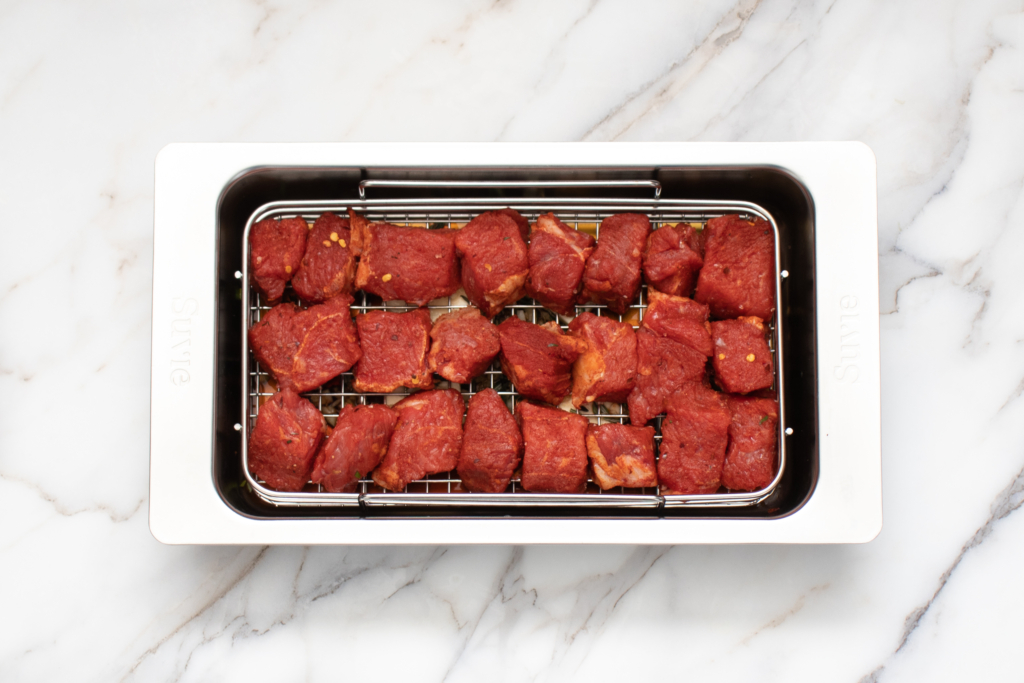 Suvie Cook Settings
Bottom Zone: Roast at 400°F for 15 minutes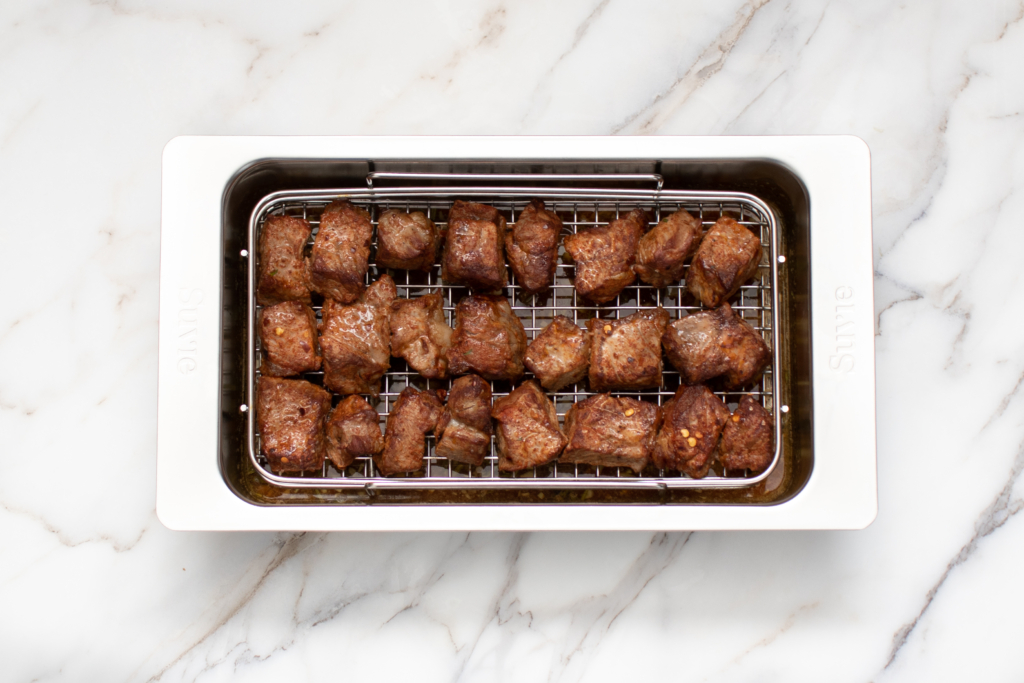 4) Place 3 cups egg noodles in the Suvie Starch Cooker strainer insert, place strainer insert into the pasta pot (green handles), and cover with lid. Place pasta pot on the hot plate, close the door, ensure drain tray is in place, and hit "Cook".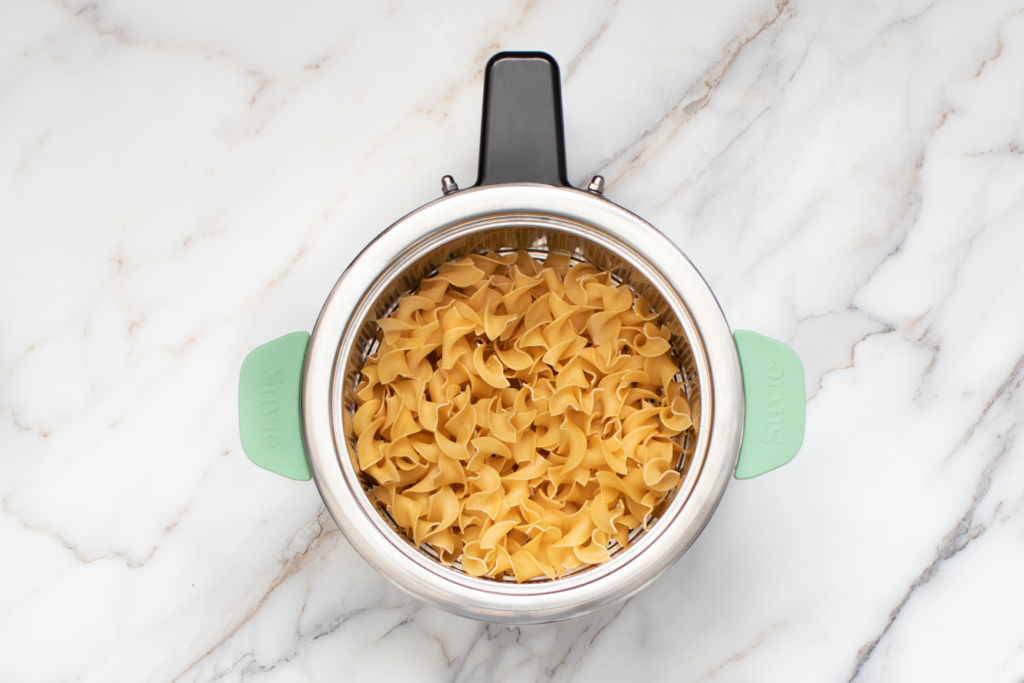 Suvie Starch Cooker Settings:
Pasta, 7 minutes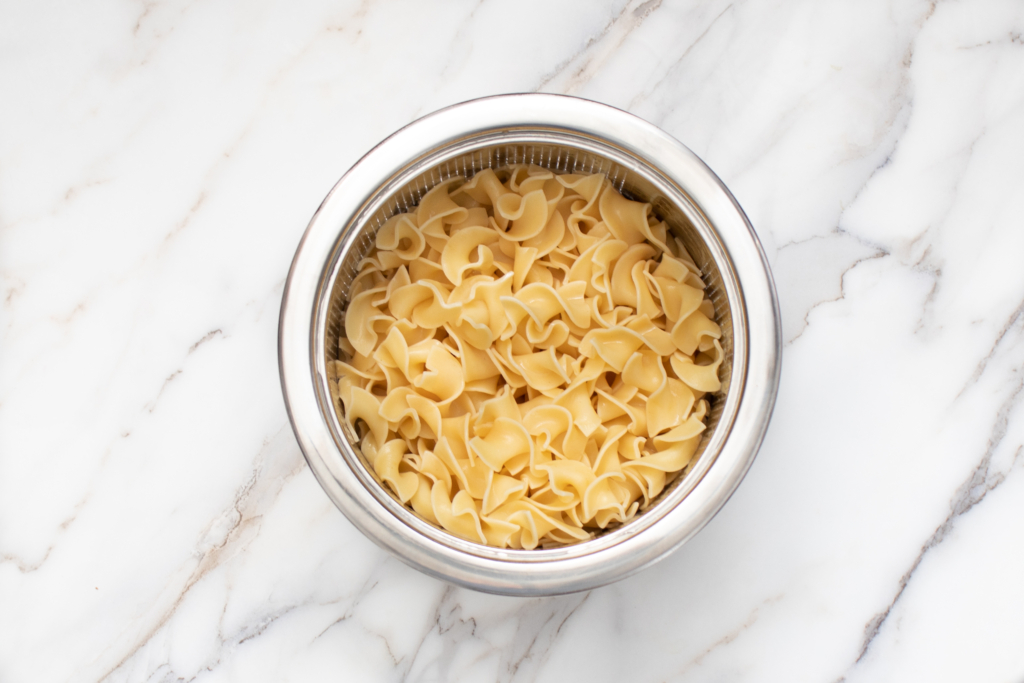 5) After the roast, remove pan from your Suvie, and set aside to rest for 5 minutes.
6) Once rested, remove steak tips from roasting rack, place in the pan with the sauce, and toss to coat.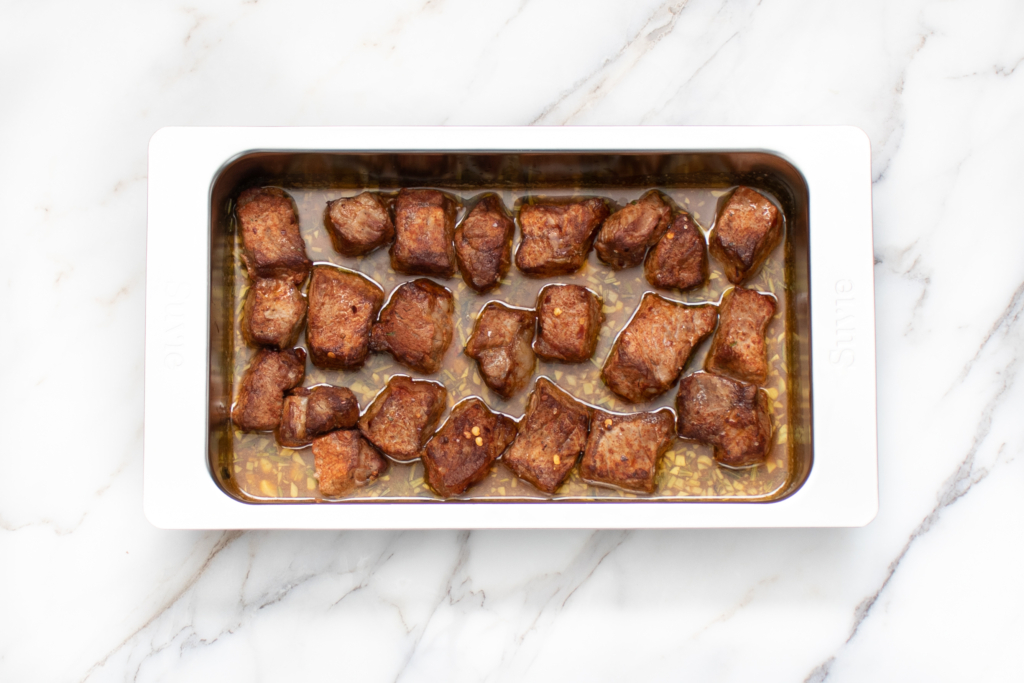 7) After the noodles have cooked, remove strainer insert, drain, and divide between bowls. Top noodles with steak and drizzle with sauce. Garnish with 2 tbsp parsley before serving.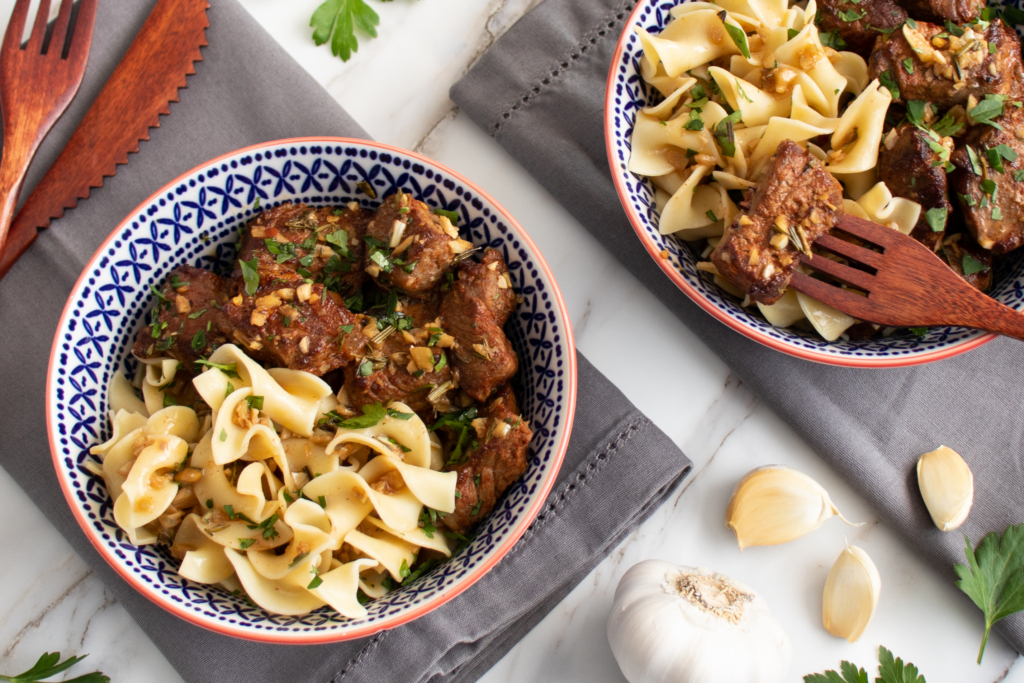 Nutrition
Nutritional Information per serving (4 servings per recipe): Calories 598, Total Fat 25g, Total Carbohydrates 58g, Total Sodium 654mg, Total Protein 58g.