Our new Grilled Vegetable Flatbread is packed with tender grilled zucchini, eggplant, and bell peppers, all baked on top of a crispy toasted flatbread drizzled with rich red pesto sauce and a blanket of golden mozzarella cheese. It's all the flavors of summer in one effortlessly tasty package.
Grilled Vegetable Flatbread
Please always check your food to ensure your food has been cooked to safe serving temperatures. Please see our guide
here
for recommended FDA Time & Temperatures.
Servings: 2-4
Difficulty: 30-60 minutes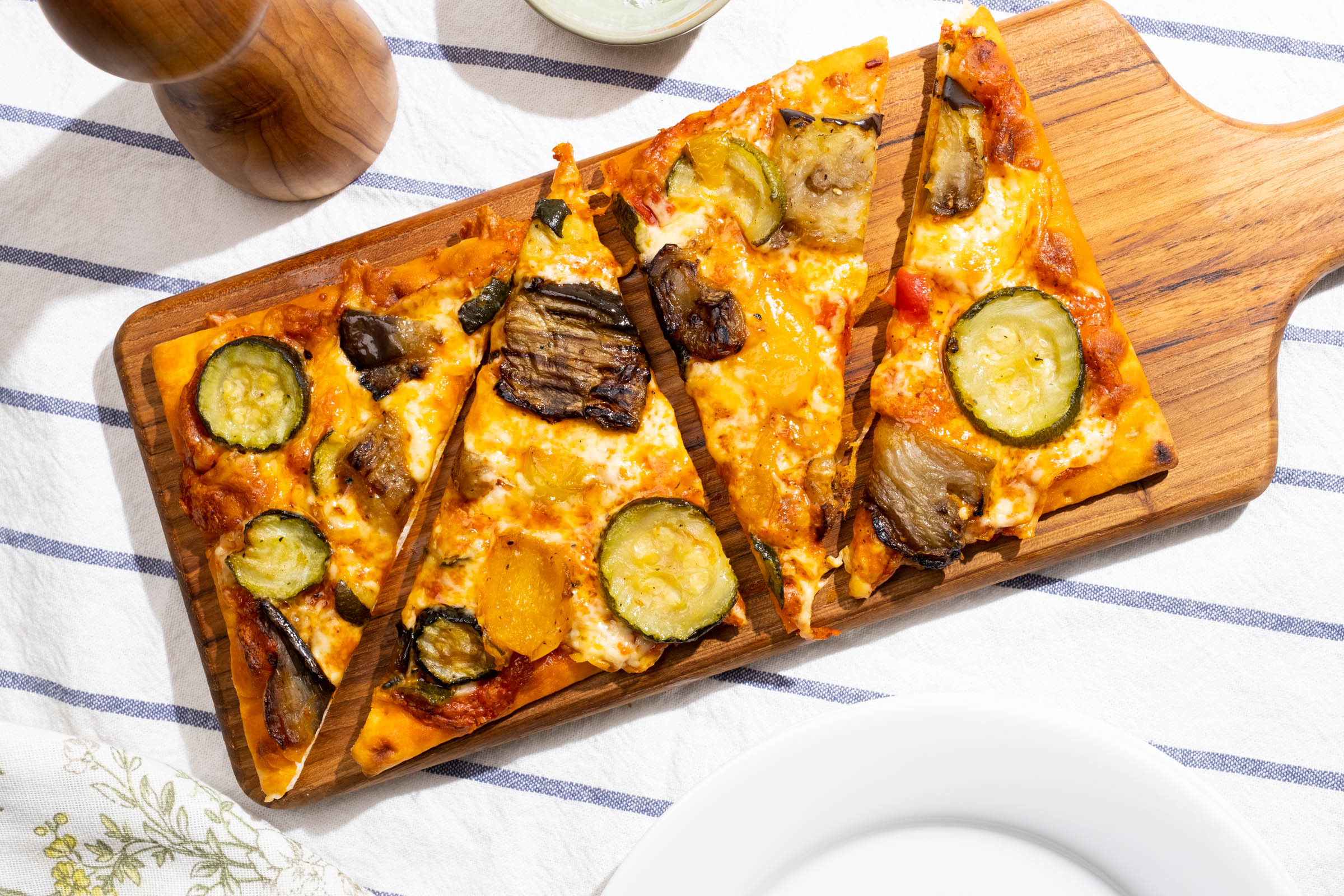 Ingredients
1-2 packages flatbreads
1-2 packages red pesto sauce
1-2 packages shredded mozzarella
1-2 packages grilled vegetables
Directions
1) For 2 Servings: Place the pesto in a bowl of hot water to thaw for 2 minutes. Lightly grease two Suve pans with oil or cooking spray. Place one flatbread into each Suvie pan. Once the pesto is thawed, evenly divide between both flatbreads and spread into an even layer.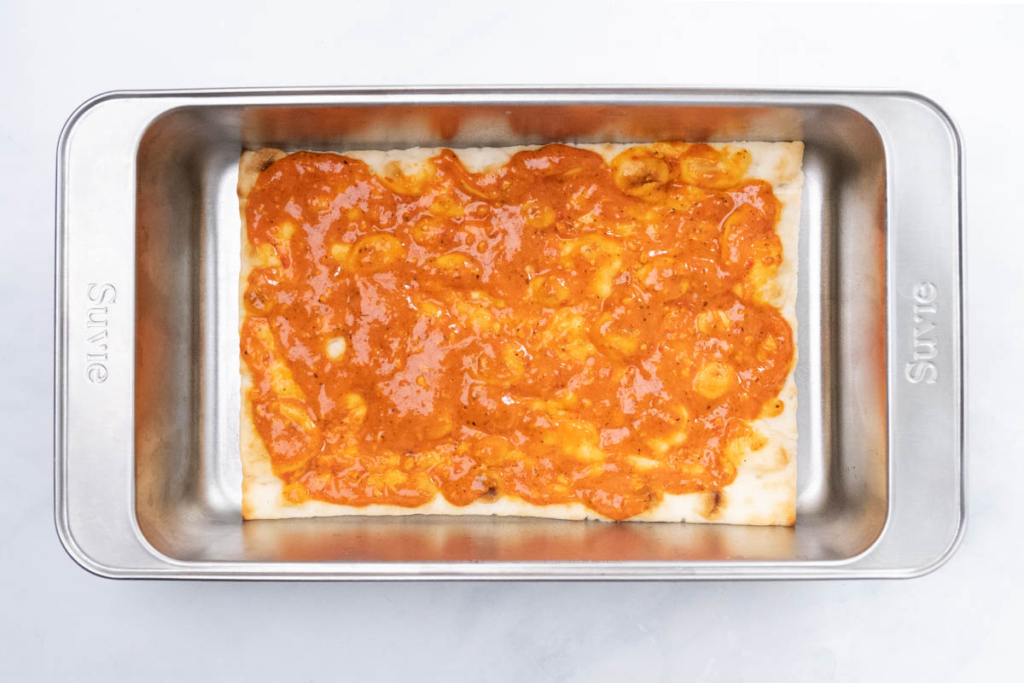 2) Sprinkle each flatbread with shredded mozzarella cheese, then top with the grilled vegetables (Note: we sent more vegetables than you need for the flatbread. If overcrowded, the flatbread may become soggy.) After the cook is finished carefully remove the hot pans and transfer flatbreads to a cutting board.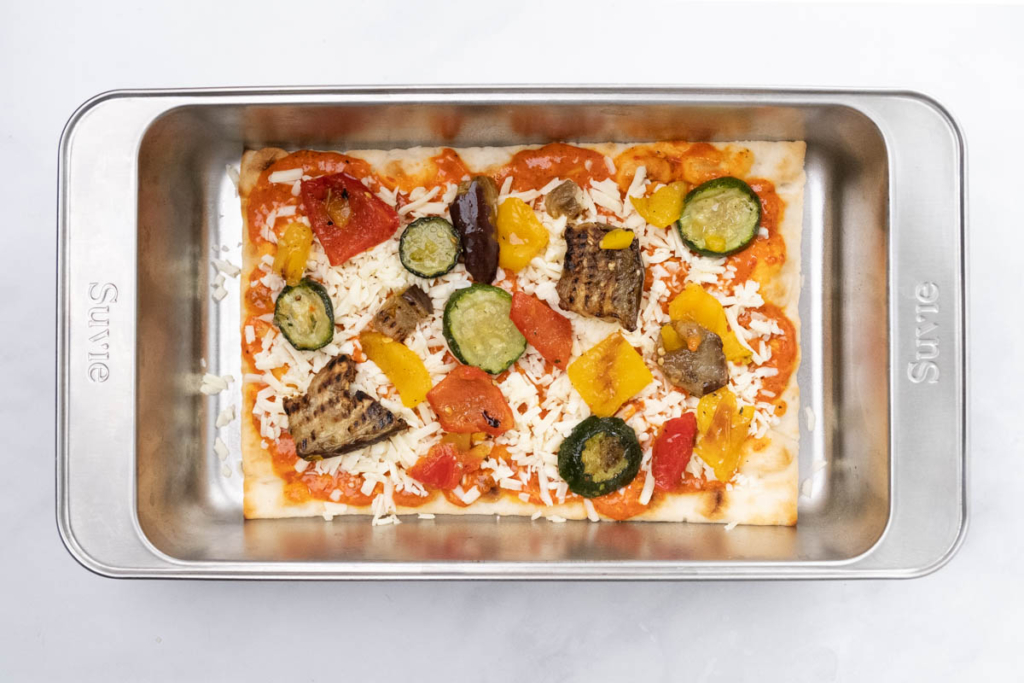 3) Place both pans in Suvie. Input settings and cook now. Be sure to select "Yes" when asked if cooking from frozen. 
Suvie Cook Settings
Bottom Zone: Roast at 350°F for X 15 minutes 
Top Zone: Roast at 350°F for X 15 minutes 
4) Remove pans from Suvie. If cooking for 4 servings, follow Step 1 for the first two flatbreads. Repeat Step 1 for the 3rd and 4th flatbreads. (Note: since the Suvie is now hot you can reduce the cooking time by 5 minutes.)
5) Cut the flatbreads into squares or triangles and serve.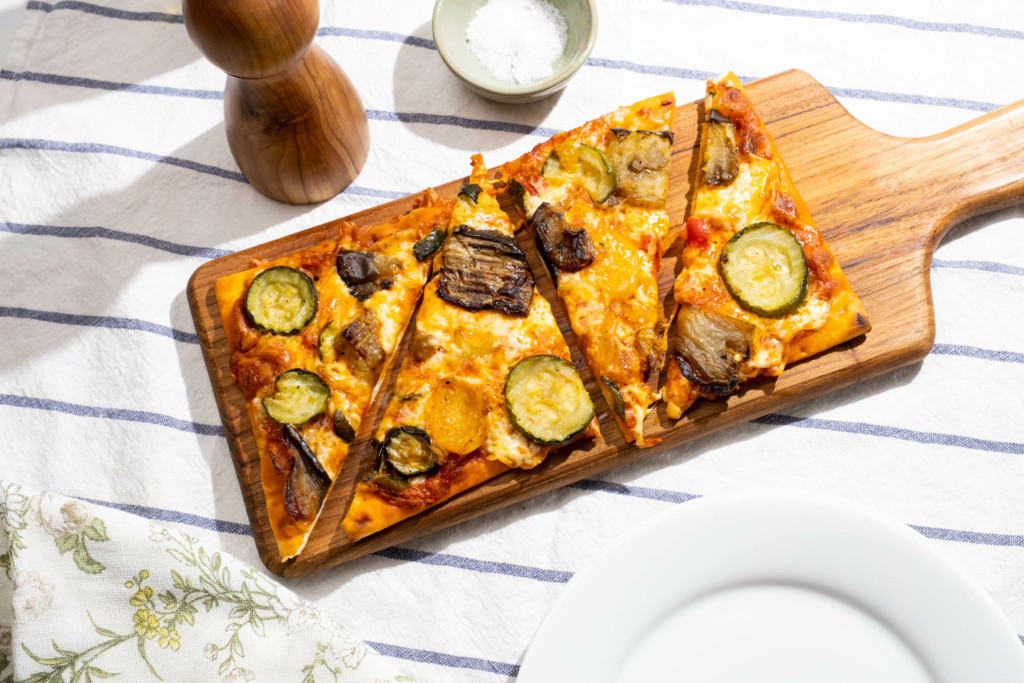 Nutrition
Nutritional Information per serving (2-4 servings per recipe): Calories 640, Total Fat 32g, Total Carbohydrates 45g, Total Sodium 1270mg, Total Protein 25g.