Nothing screams Summer like a pile of crispy chicken wings doused in buffalo sauce. If you're craving a plate of wings but don't want to worry about cooking them through or drying them out then sous vide or Suvie is way to go. Using the sous vide method, followed up with a quick deep fry or broil will result in wings that are crispy on the outside and fall-off-the-bone tender on the inside.
Follow this simple guide to prepare perfectly cooked chicken wings, every time.
Temperature and cooking times for chicken wings
| | | |
| --- | --- | --- |
| Tempurature | Time | Result |
| 155°F* | 1-3 hours | Very juicy, firm |
| 160°F | 1-3 hours | Tender and juicy |
| 165°F | 1-3 hours | Extremely tender but less juicy |
*Please note that some of these temperatures are lower than what the FDA recommends. Consuming raw or undercooked meats, poultry, seafood, shellfish, or eggs may increase your risk of food-borne illness.
Like most sous vide meats, the longer you cook, the more tender your meat will become. Chicken wings are forgiving meats to sous vide so they are a great place to start for beginners.
Follow this link to find out more information about Suvie cooking times and temperatures.
Ingredients and Tools
Chicken wings (about 1-2 pounds)
Salt
Pepper
Vegetable or groundnut oil
Equipment
Suvie or an immersion circulator
A large pot (if using a sous vide wand)
Vacuum sealer and bags or Freezer safe sealable plastic bags
A cast-iron Dutch oven (if deep frying)
Directions
If you're using an immersion circulator, pre-heat your water bath to the desired temperature.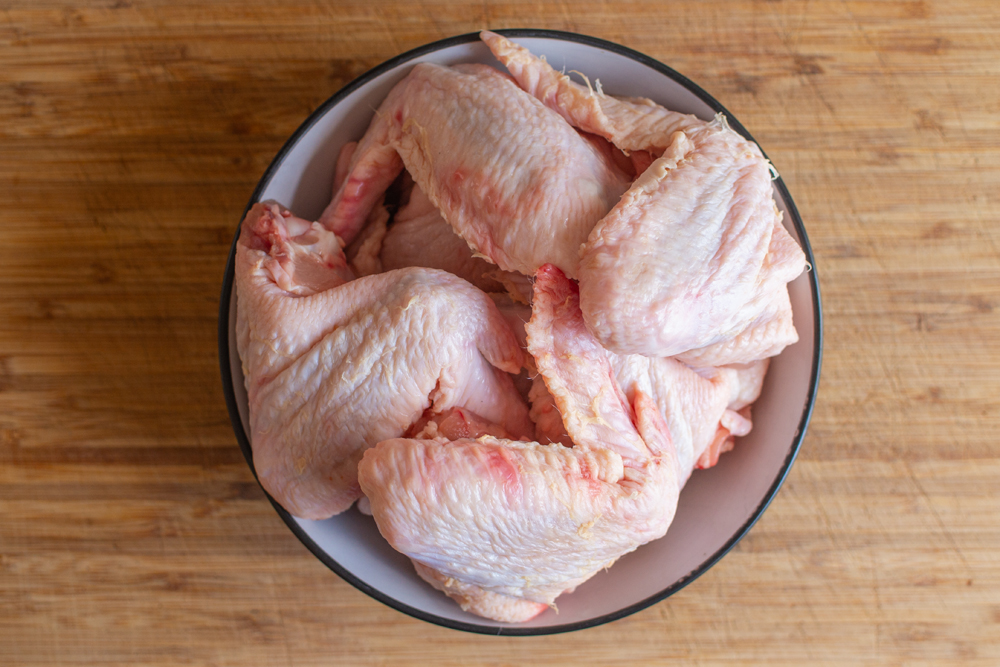 Pat the chicken wings dry.
Using a pair of kitchen scissors or a sharp knife, snip off the tips of the chicken wings (you can discard these or keep them for homemade chicken stock). Using the scissors cut the wings at the joint into two pieces.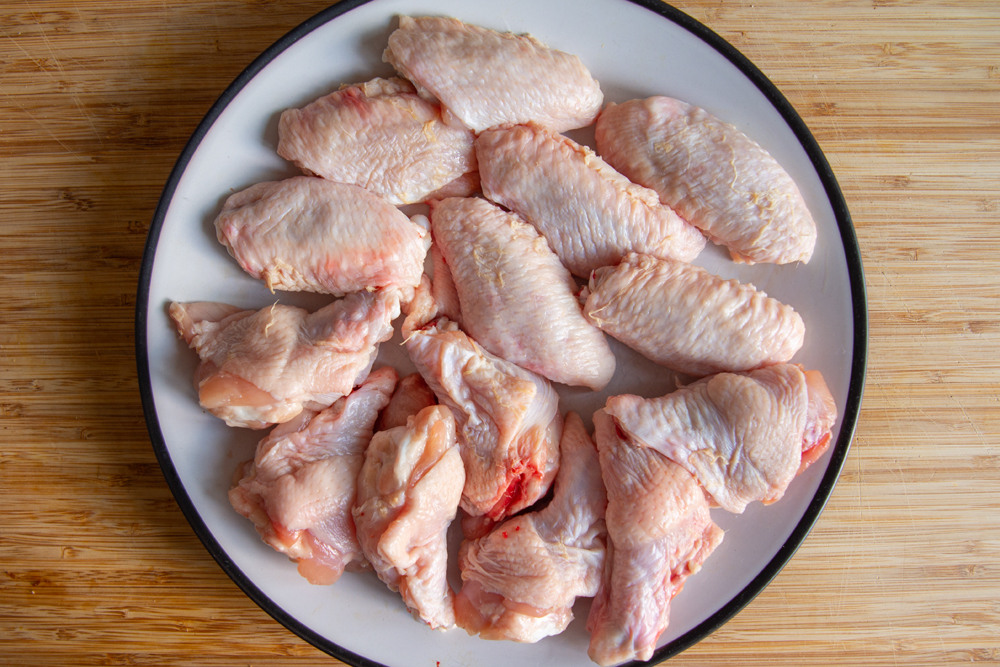 Season with salt and pepper.
Place chicken in a plastic bag and vacuum-seal. You'll be able to fit up to 12 wing pieces into the Suvie tray.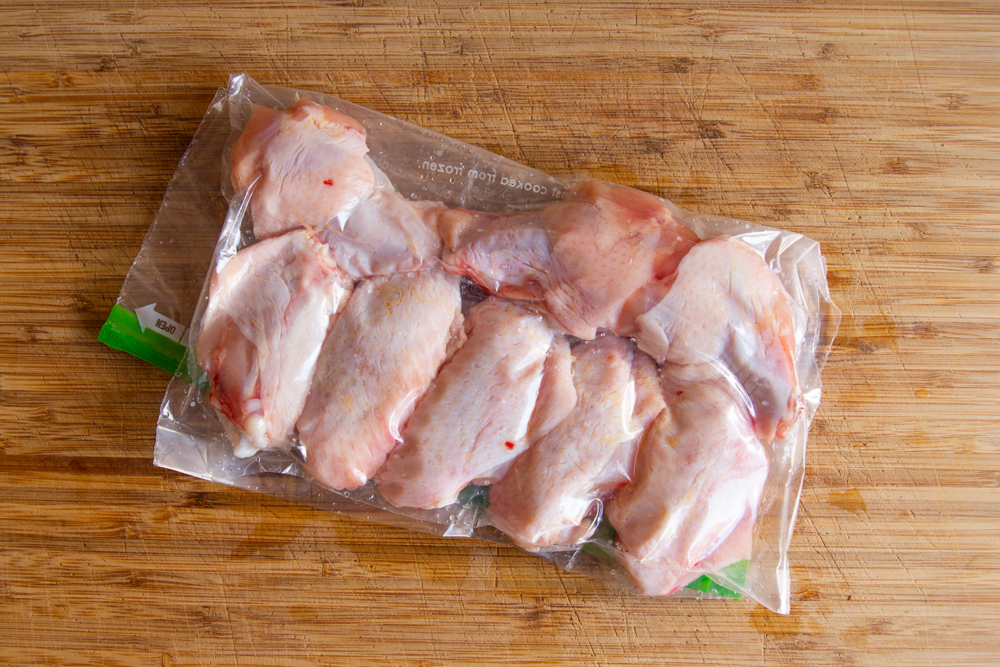 Vacuum seal the wings.
If you are using Suvie, use the following settings:
My Cook > Multi-Zone Settings
Protein: 155-165°F, 1 hour- 3 hours (or follow our Protein Cooking Guide)
Vegetable: 0 minutes
Starch: 0 minutes
Once the cook is finished, remove the chicken from the water bath or pan.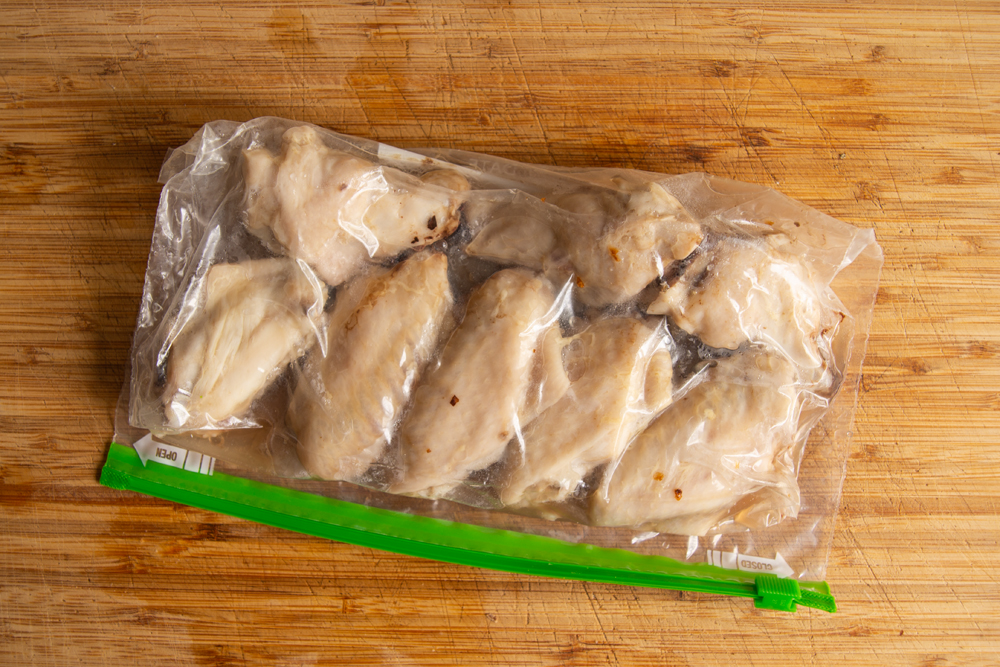 Remove the chicken from the bag and pat dry with a paper towel.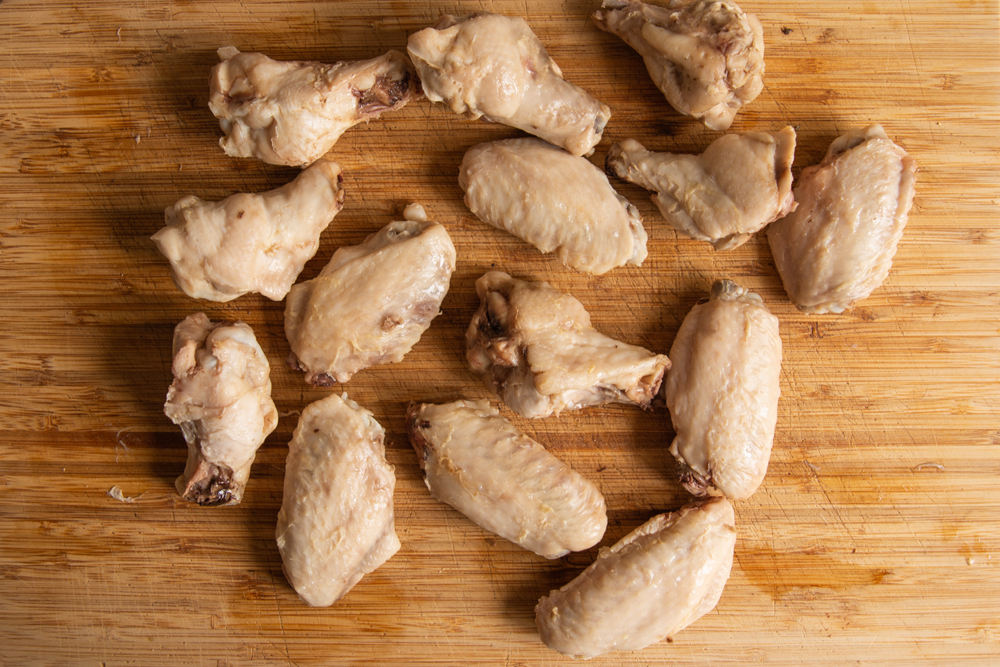 If you plan on deep frying your chicken wings, place the wingette and drumettes on a wire rack and store in the fridge for at least 8 hours.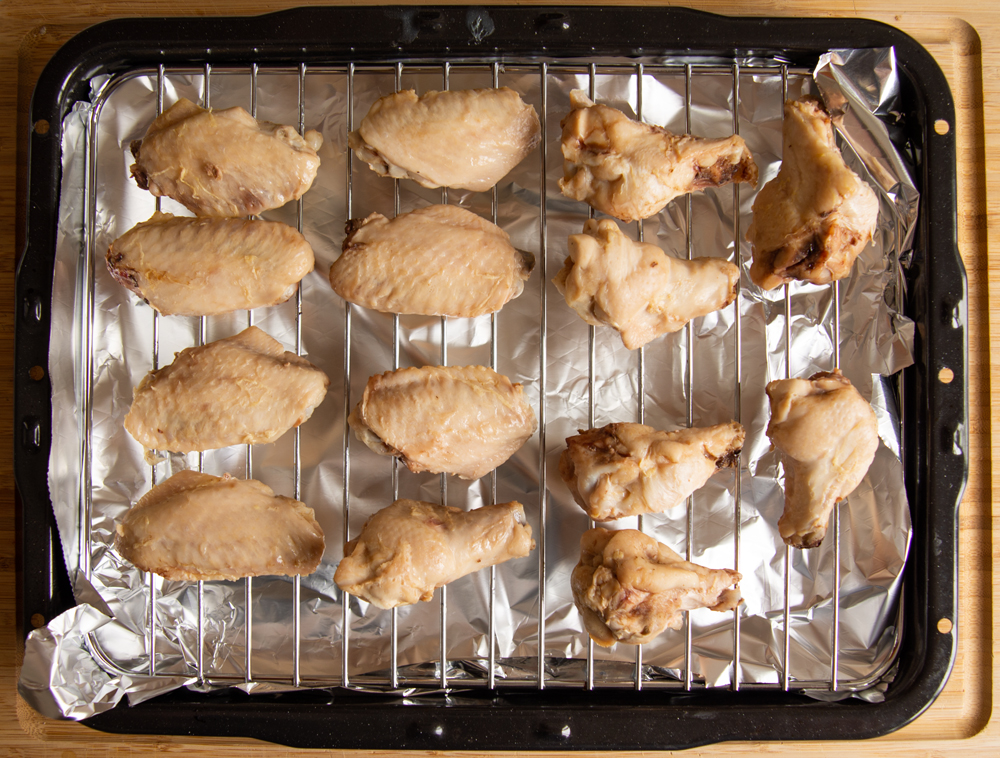 Otherwise move on to the finishing steps.
Finishing
Suvie
If you're using your Suvie, place the chicken wings in an even layer in the Suvie protein pan. Use both pans if necessary. Place them under the broiler for 10 minutes on each side until the wings are browned and crispy. If you prefer extra crispy skin broil for an additional 10 minutes, checking often to ensure that the chicken doesn't burn.
Deep Fry
Heat some vegetable or groundnut oil in a cast-iron dutch oven. You'll need just enough oil to completely the submerge the wings, around 2 inches deep. Heat the oil to at least 375°F. Carefully, using a slotted metal spoon, place a few wings into the oil. Cook in batches for about 3 minutes per batch. When the wings are cooked, remove using a slotted spoon and place on a paper towel.
Once all the wings are cooked, coat with your favorite sauce and serve!
Recipes to try
Chicken Wings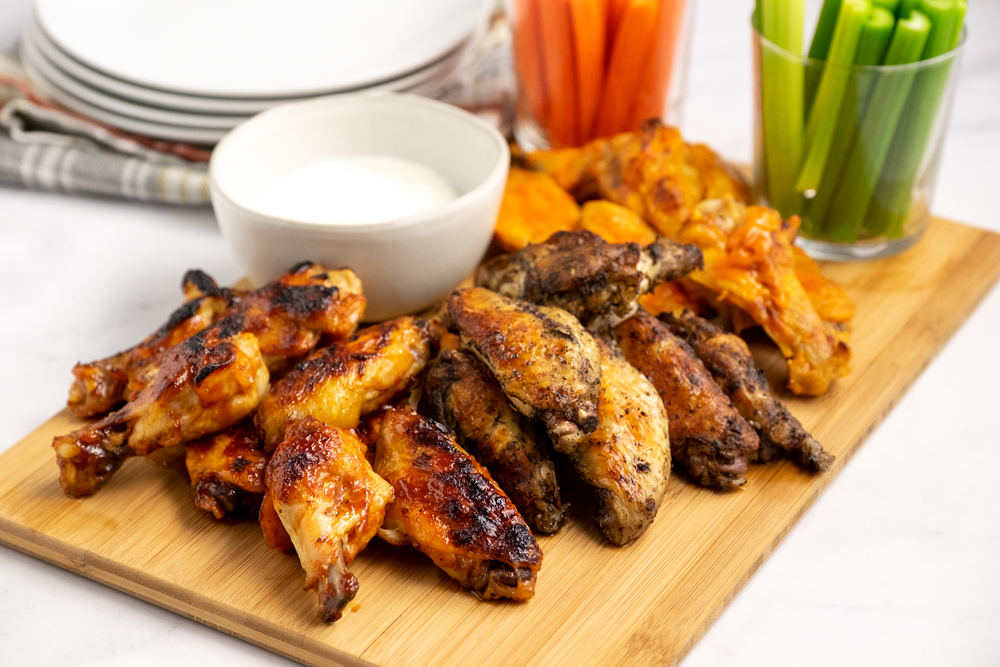 FAQs
Is it safe to cook chicken below 165°F?
The USFDA recommends cooking chicken to an internal temperature of 165°F. Foodborne bacteria will be killed almost immediately at this temperature which makes it the safest. However, chicken cooked to lower temperatures for longer periods of time are just as safe. If you want a slight moister chicken thigh you can safely cook it to 155°F provided it stays at that temperature for at least 2 minutes.
Can I use any type of plastic bag?
You can, however, make sure that they are made from polyethylene. Some branded bags are made using polyethylene which is a BPA and dioxin free plastic that can safely handle sous vide cooking temperatures up to 190°F. Some generic branded plastic bags are made using cheaper polyvinyl chloride (PVC) which cannot handle high temps and contains chemicals that can leach into food.
Can I use frozen chicken?
Yes! This technique will work with frozen chicken pieces. If you're cooking straight from the freezer just add an additional hour to the sous vide time.
Can I refrigerate the chicken after the sous vide process and finish it later?
If you plan on deep frying the chicken wings, we recommend chilling them in the fridge for at least 8 hours. This step will remove any excess moisture from the chicken and aid the deep-frying process.