Susan Richards is a Registered Dietitian Nutritionist (RDN), with an MS in nutrition science and education and an MBA. She has an expertise in nutrition counseling with a focus on weight management, diabetes management, and cardiovascular disease prevention. She has spent the last 10 years working at Massachusetts General Hospital, which is Harvard Medical School's largest affiliated teaching hospital and is ranked the second best Hospital in America according to U.S. News and World Report.
Susan is also an avid student of wine. Here she is enjoying the view in Burgundy, France.
Susan strongly believes in a whole body approach to achieve optimal health and wellness, which means eating healthy is not just about the food you choose but eating mindfully and enjoying each bite.
We're excited to be working closely with Susan on developing new recipes for our blog as well as new health-focused Suvie Meals for our meal kit subscription service. Susan will also be writing articles with tips for achieving optimal health and wellness through food.
Suvie is an excellent solution for those looking to effectively manage their weight through consistent meal planning, portion control, and without the use of excessive cooking fats or oils. The best part is all the cooking is done for you, so consistently cooking healthy home cooked meals has never been easier.
The sous vide method of cooking, used by Suvie, is perfect for low-fat proteins like fish and chicken that can easily be dried out and become tough when pan fried or baked. Vacuum sealing these proteins locks in all of the flavorful juices and the consistent low temperature, sous vide cooking method ensures a perfectly tender and moist finished product, every time.
Here are some of Susan's favorite Suvie meals that you can cook with your own ingredients!
Salmon and Lentils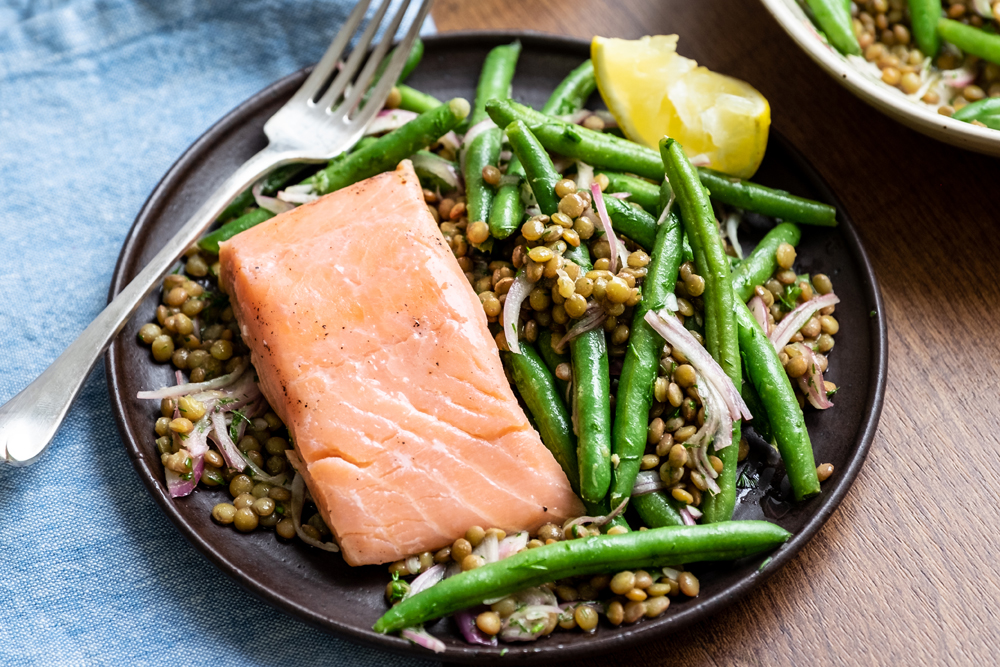 Black Bean Chili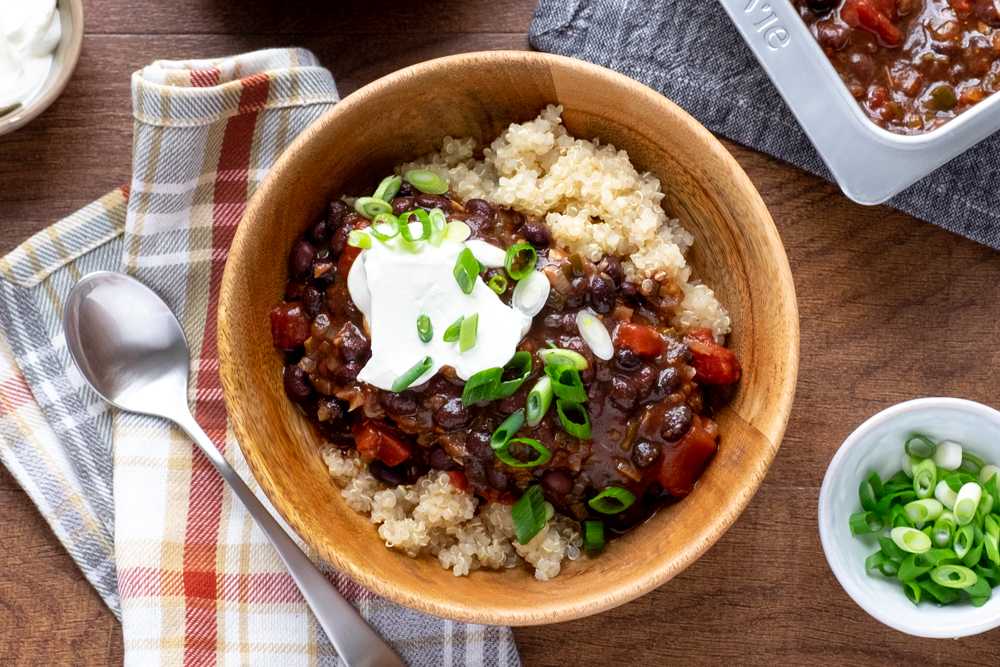 Harvest Bowl