This woodsy, floral blend of dried herbs is most commonly used in French cuisine, though the flavors also pair well with Mediterranean cuisine. What herbs are included, and how is it used?
History
Until the 1960s, "herbes de Provence" generically described the range of herbs commonly grown in the Provençal region of southeastern France. The composition of the blend could change to suit individual tastes, and its culinary uses were largely unexplored outside of France. The 1961 publication of Julia Child's wildly successful cookbook Mastering the Art of French Cooking, which included a recipe for Poulet Sauté aux Herbes de Provence, introduced the blend to home cooks around the globe. What had been a casual mix of herbs became more defined, and in the 1970s, the French brand Ducros began packaging and selling a dried herbes de Provence blend to its overseas customers.
What herbs are included?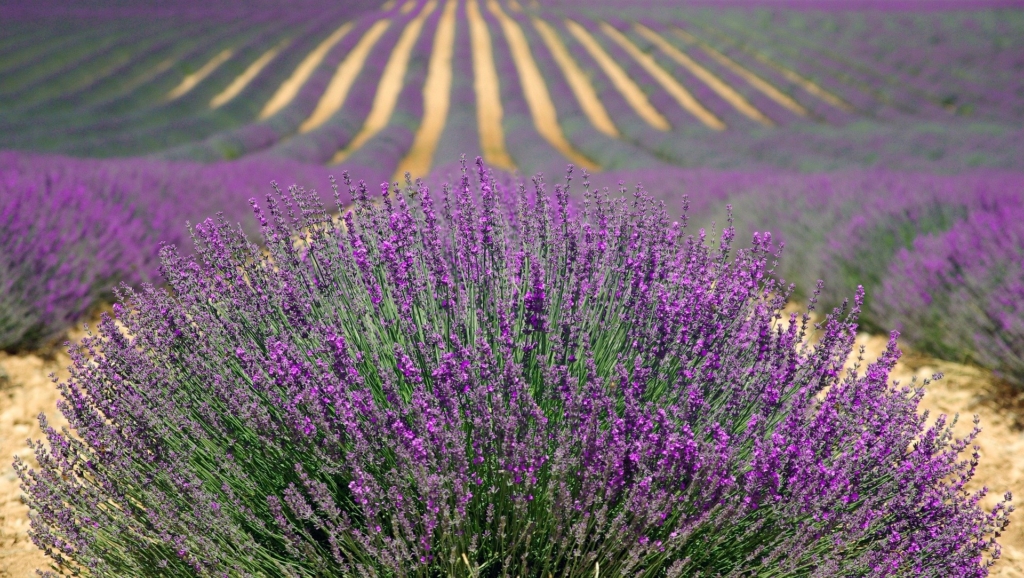 The short answer is: hard to say. Long answer: the blend still allows for a wide range of herbs in varying ratios, without a standard recipe. In her 1961 chicken dish, Julia Child used thyme, basil, ground fennel, and savory (that last herb, if you're unfamiliar, has a thyme-like flavor with added peppery notes). The herbs at the core of modern commercial versions are usually thyme, basil, savory, rosemary, tarragon or fennel, and marjoram.
Other herbs frequently appear, however, especially oregano, parsley, sage, dill, bay, mint, chervil, or lavender. Although absent from early versions of herbes de Provence, lavender is now common in commercial versions sold in the US, as a nod to the world-famous Provençal fields of lavender.
Uses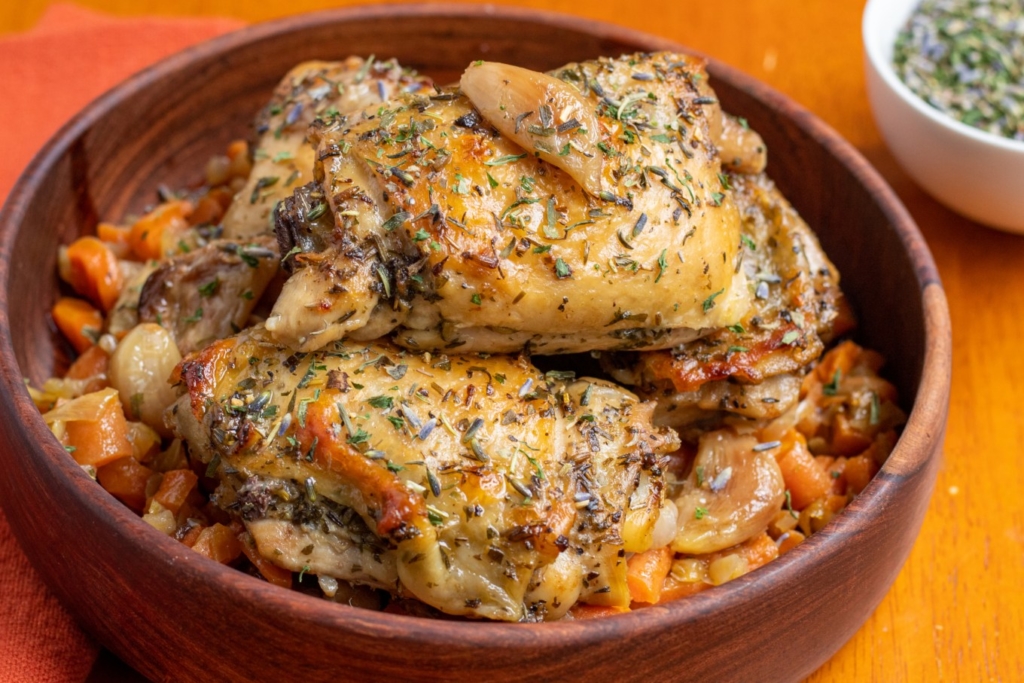 While it's reasonable to assume that these blends are a staple of French cuisine, it's less common to find herbs added in a blend; herbs tend to be added individually for finer control over flavors. Traditional uses for Herbes de Provence blends have been in simple dishes emblematic of the region, such as grilled or roasted meat, fish, or vegetables, or as a flavor element in sauces and vinaigrettes. Because the blend has no standard recipe, flavors are often quite different from one mixture to the next, often purposefully to capitalize on flavor pairings like rosemary with lamb, basil with tomato, or fennel with white fish.
Provence's location on the Mediterranean Sea has cross-pollinated use of the blend in dishes among the wider Mediterranean, like vegetable stews, couscous salads, and baked tomatoes with olives. Also try it in Suvie's recipes for White Bean Cassoulet and Garlic-Herb Chicken Thighs.
What's the Difference Between Herbes de Provence and…
Fines Herbes?
Unlike the very adjustable herbes de Provence, fines herbes seeks consistency of flavor through specific amounts of parsley, chives, tarragon, and chervil. Fines herbes are used in French haute cuisine, most commonly in quick-cooking dishes like eggs or fish because of the delicacy of the herbs.
Italian Seasoning?
Although it too lacks a standard recipe, Italian seasoning–actually an American invention–sticks to the herbs most used in Italian cuisine. Some herbs overlap between the two (especially thyme, rosemary, and oregano), but Herbes de Provence is usually more varied and sometimes uses herbs with very distinct tastes, like mint and lavender.
Where can I find it?
Herbes de Provence can be readily found in the spice aisle of most grocery stores. Many interesting versions are sold online, like at Curio Spice Company, which adds coriander, lemon verbena, and garlic to some of the more commonly-used herbs.
Making your own is also fairly straightforward; it might mean mixing a few pinches of the dried herbs in your spice cupboard, or following a recipe, like this one from The Spruce Eats. Just remember that there's no standard recipe, so your version can be adjusted according to your tastes.