Look! Up at that coffee shop! It's a flower!…It's an herb!…It's Hibiscus!
What is Hibiscus?
This wildly popular ingredient has been making big bevy moves for a while now. You've probably seen, or had, these ruby-red drinks at a coffee shop or on display at your local grocer. But… What actually is hibiscus?
Hibiscus, the ingredient, and hibiscus, the flowering plant, are actually two different things. Yes, the ingredient that is responsible for that red concoction does come from the hibiscus plant (Hibiscus sabdariffa, to be exact) but, only a teeny tiny portion of that plant is harvested. These harvested hibiscus bits are known as sepals/calyx. If you remember back to grade school biology, the sepal is the part of a plant that protects the flowering bud and, once in bloom, supports the petals.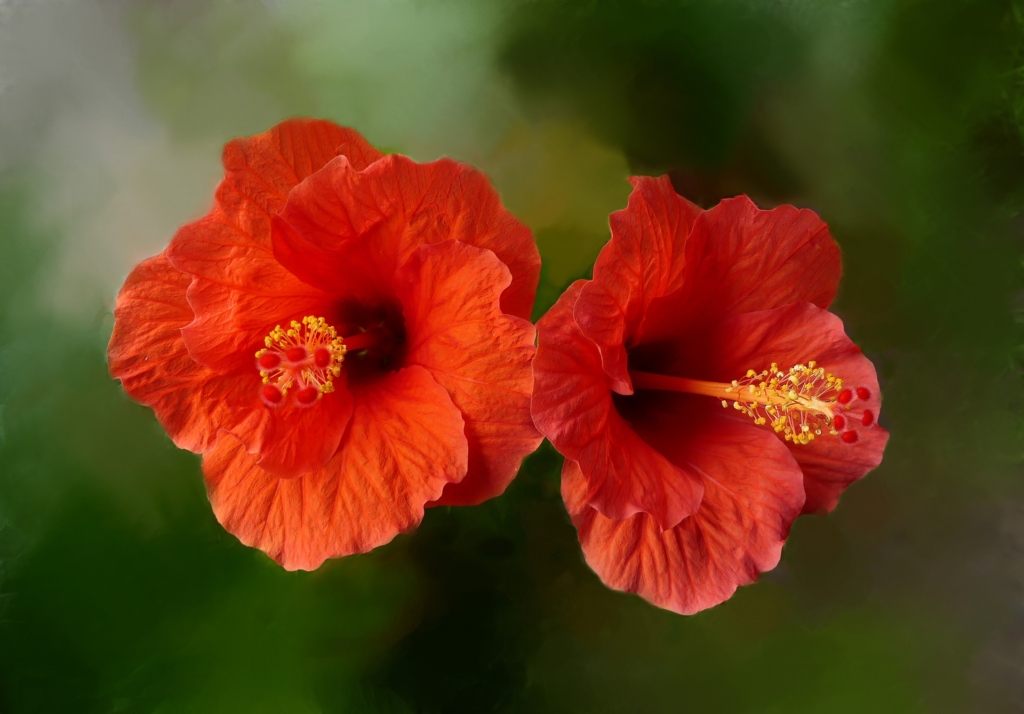 Hibiscus trivia! It is not the hibiscus petals that play a role in our refreshing beverages, a common misconception, it's the sepals!
It's a daunting process harvesting these small sepals, hence the expense. But, once the bounty has been harvested, the hibiscus sepals are dried, either mechanically or naturally sun-dried, and ready for steeping.
Hydrating with Hibiscus
Hibiscus-spiked beverages might be a new flavor sensation for those of us who did not grow up in a tropical climate. Hibiscus plants thrive in Africa, Southeast Asia, Latin America, the Caribbean, and the Indian subcontinent. And, depending on where you have your first hibiscus sip, the ingredient name may be different, aka.; bissap, karkade, jamaica, rosela, or mathi puli. No matter where in the world, hibiscus has a very distinct red color, tart-berry flavor, and floral fragrance.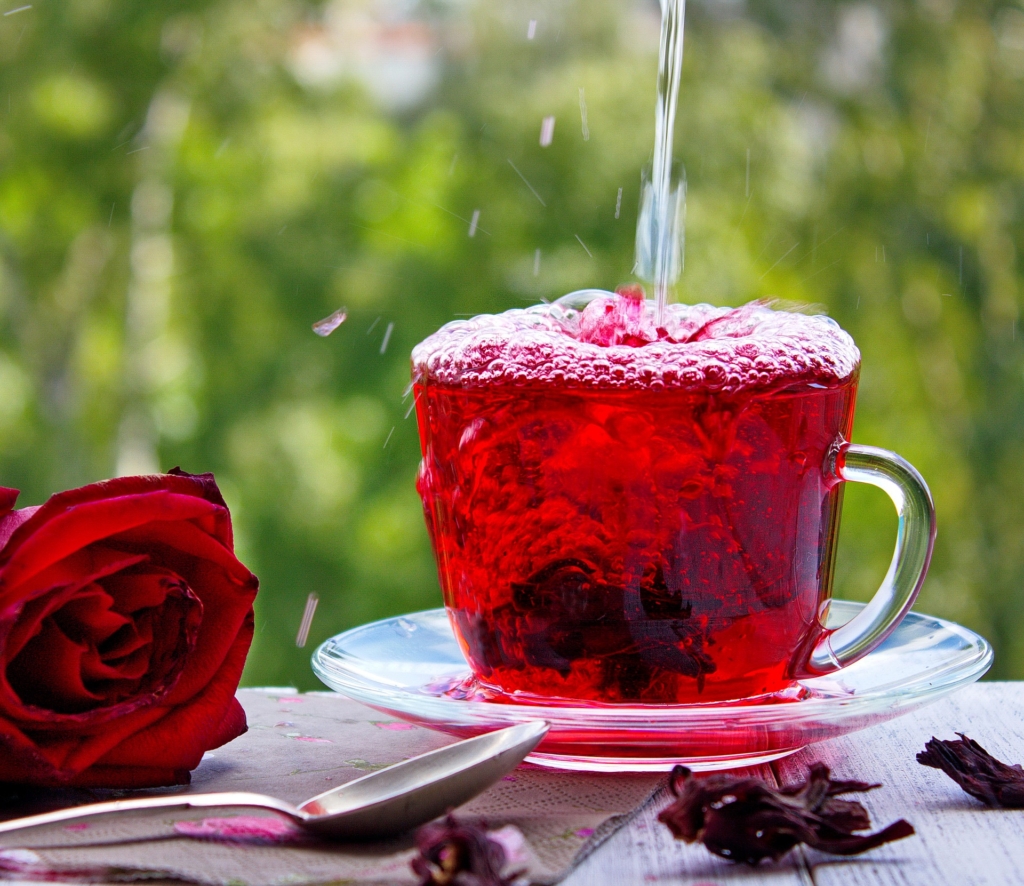 If you're looking to branch out and become your own barista, there are several tasty and refreshing recipes to try. We love making hibiscus agua fresca (agua de jamaica) for those hot and toasty days. When the weather turns chilly, reach for a steamy mug of Hibiscus-Cinnamon Tea. And, when you want to flex your creativity with cocktails, a Hibiscus Margarita is our boozy recommendation.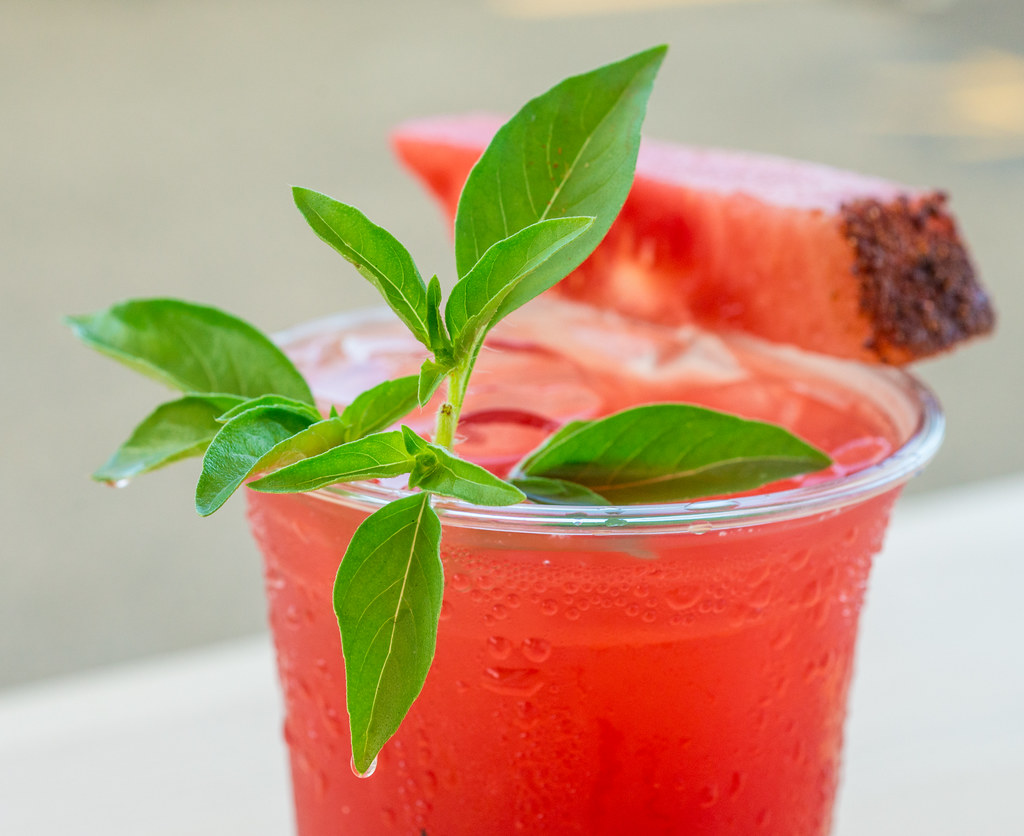 Stocking your coffee bar or 'bar' bar with hibiscus is pretty simple. Dried hibiscus can be found at most health food or gourmet grocery stores. Bagged or loose hibiscus tea is pretty common as well and could probably be purchased, un-steeped, at your local coffee shop.