Feel better, boost your mood, or simply satisfy your hunger with this comfort-food favorite, spicy miso chicken noodle soup. Miso is a Japanese condiment made from fermented soybeans. Miso works as an umami booster, infusing this recipe with an amazing combination of sweet and savory flavors. In addition to the miso, garlic, ginger, onion, celery, and carrots enhance the soup's taste and exude some serious aromatic-action. Ramen noodles are a classic combination for a miso-based soup, but feel free to use any noodle you may have on hand. The Suvie Starch Cooker makes cooking any and all noodles a cinch!
Spicy Miso Chicken Noodle Soup
Please always check your food to ensure your food has been cooked to safe serving temperatures. Please see our guide
here
for recommended FDA Time & Temperatures.
Servings: 2
Difficulty: 3 hours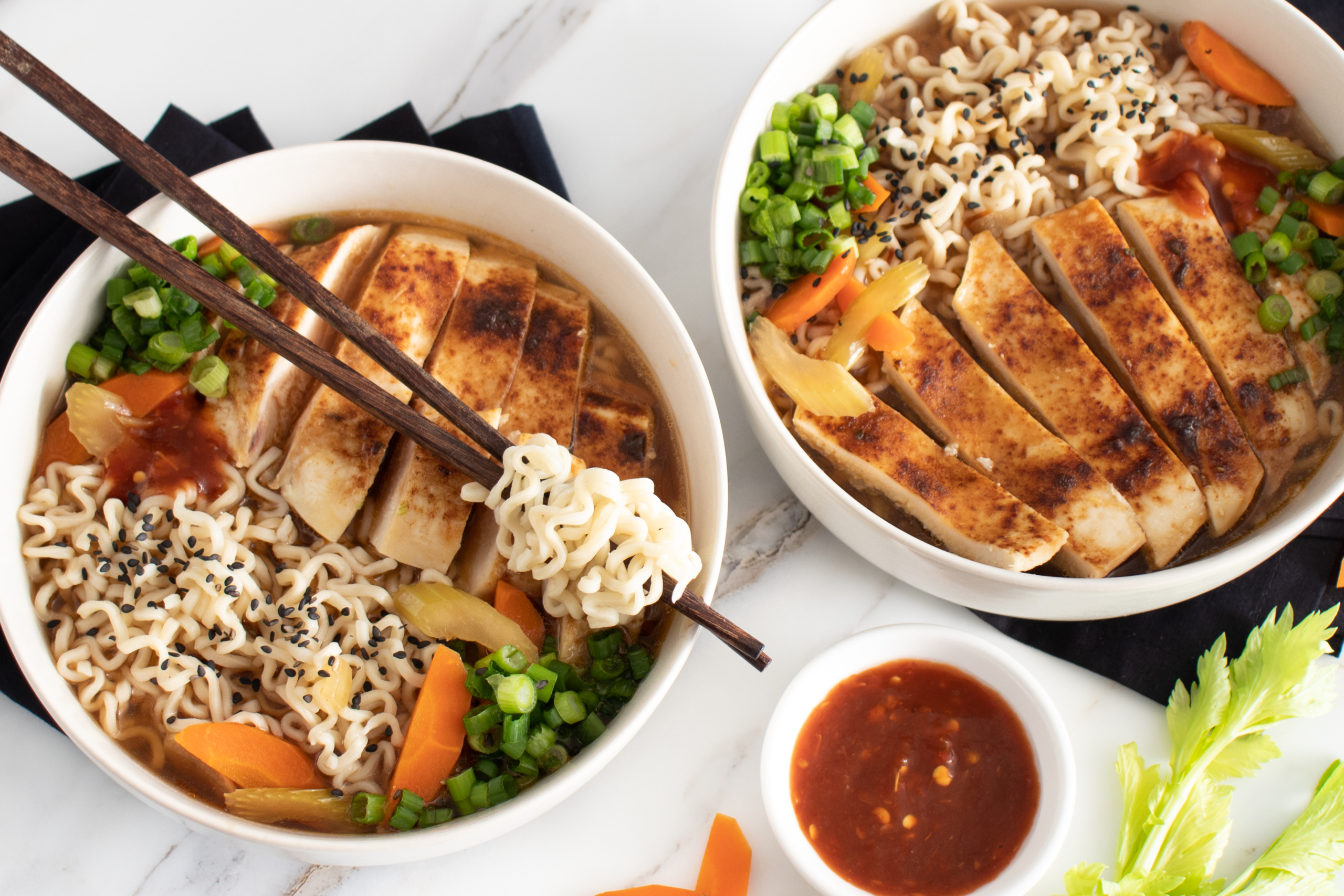 Ingredients
1 tbsp sesame oil
4 garlic cloves, peeled and sliced
1 tbsp minced ginger
½ cup chopped onion
½ cup sliced celery
½ cup sliced carrots
2 boneless skinless chicken breasts
1 tsp ramen noodle seasoning, from flavor packet
2 tsp chili garlic sauce or sriracha, plus extra for garnishing
4 tbsp low sodium soy sauce
2 tbsp white miso paste
4 cups low sodium chicken broth
2 packages ramen noodles
¼ cup chopped scallions
1 tsp sesame seeds
Directions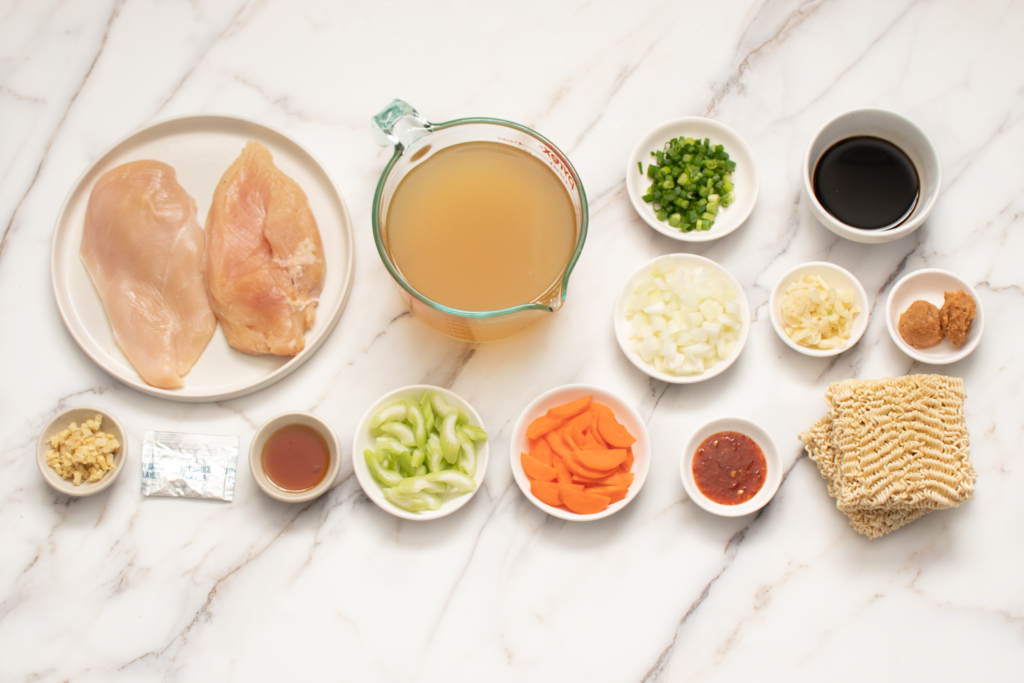 1) Drizzle two Suvie pans with 1 tbsp sesame oil. Divide 4 sliced garlic cloves, 1 tbsp ginger, ½ cup onion, ½ cup celery, and ½ cup carrots between the pans. Divide chicken breasts between the pans, placing them on top of the vegetables, and season with 1 tsp ramen noodle seasoning.
2) Place the pans in your Suvie, input setting, and cook now.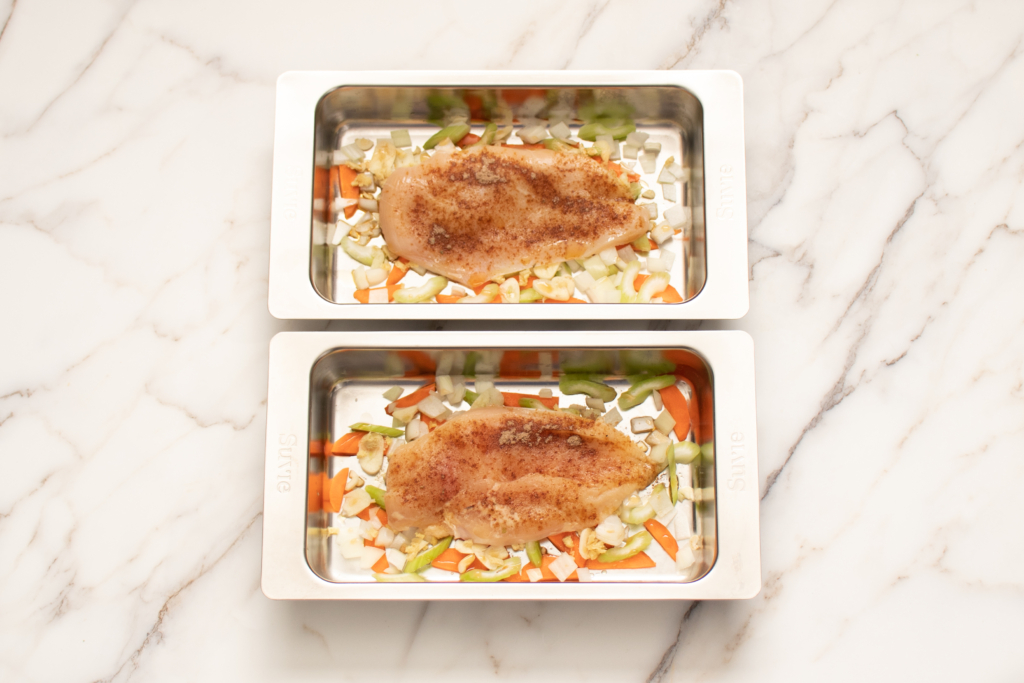 Suvie Cook Settings
Bottom Zone: Roast at 375°F for 15 minutes 
Top Zone: Roast at 375°F for 15 minutes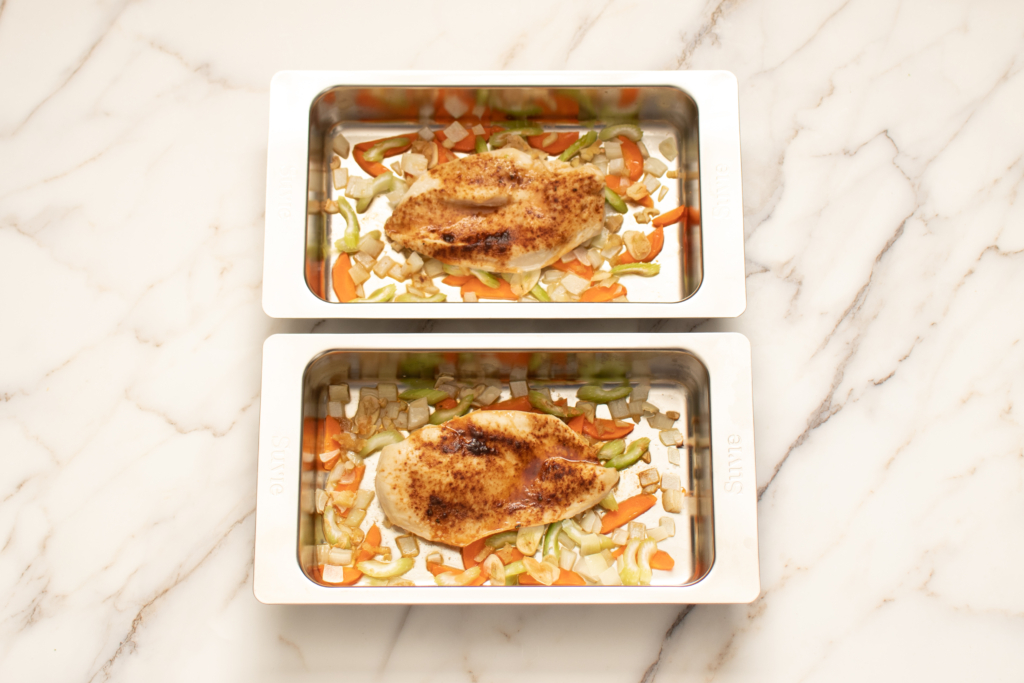 3) While the chicken and vegetables are cooking, whisk together 2 tsp chili garlic sauce, 4 tbsp soy sauce, 2 tbsp miso, and 4 cups broth; set aside.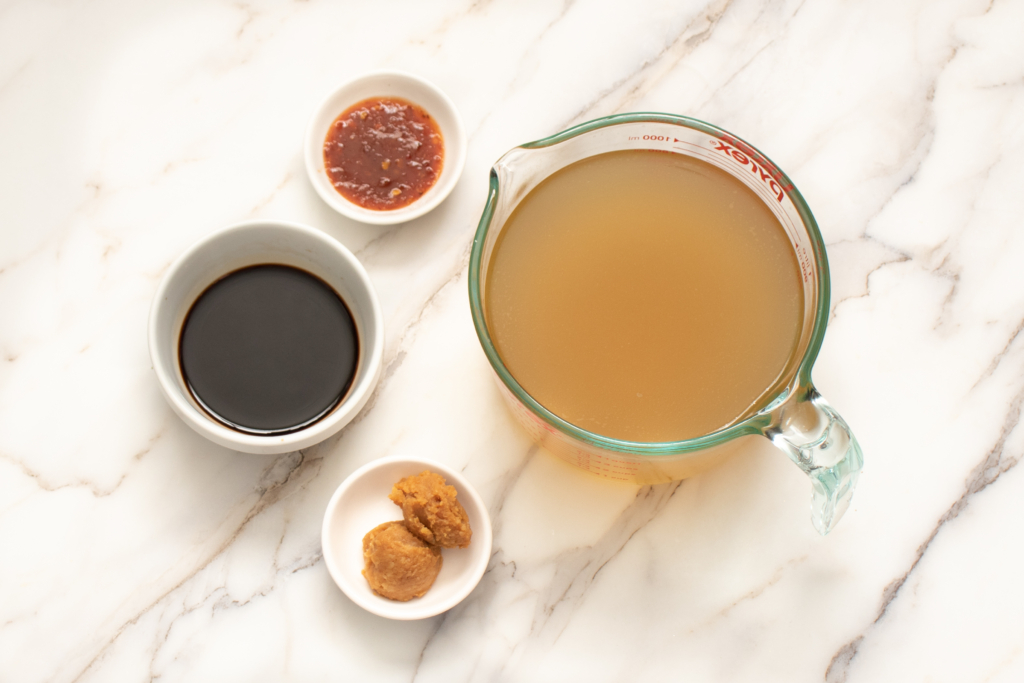 4) Fill the Suvie Starch Cooker water reservoir to the 3 liter line. Break ramen noodles up enough to fit into the strainer insert, place strainer insert into the pasta pot (green handles), and place the pot lid on top. Place the pasta pot on the hot plate, close the door, ensure drain tray is in place, and hit "Cook".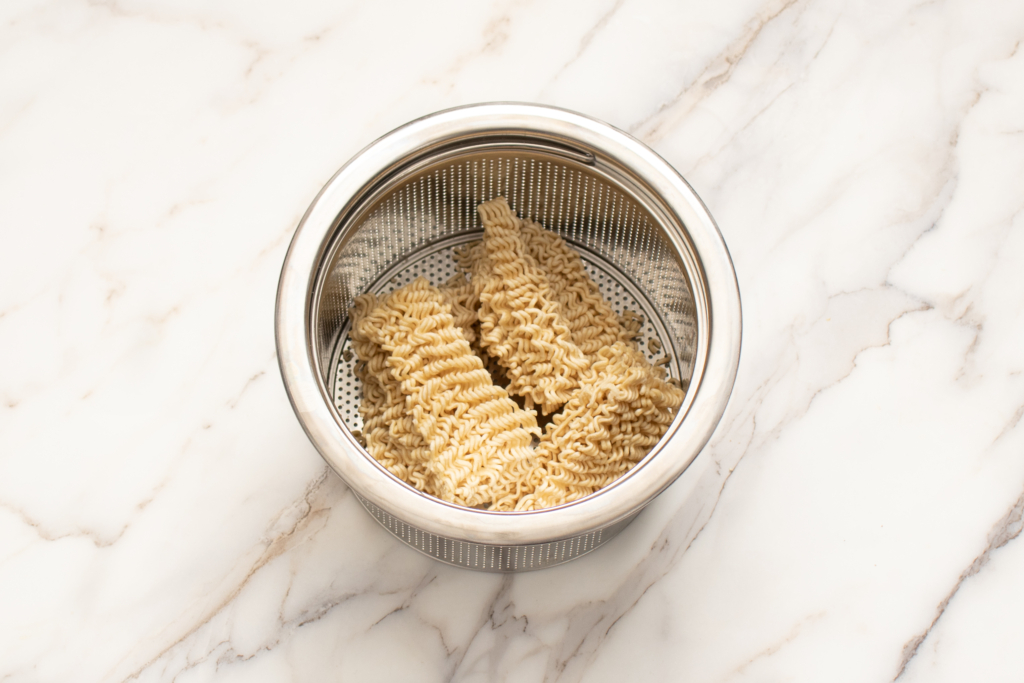 Suvie Starch Cooker Settings:
Pasta, 5 minutes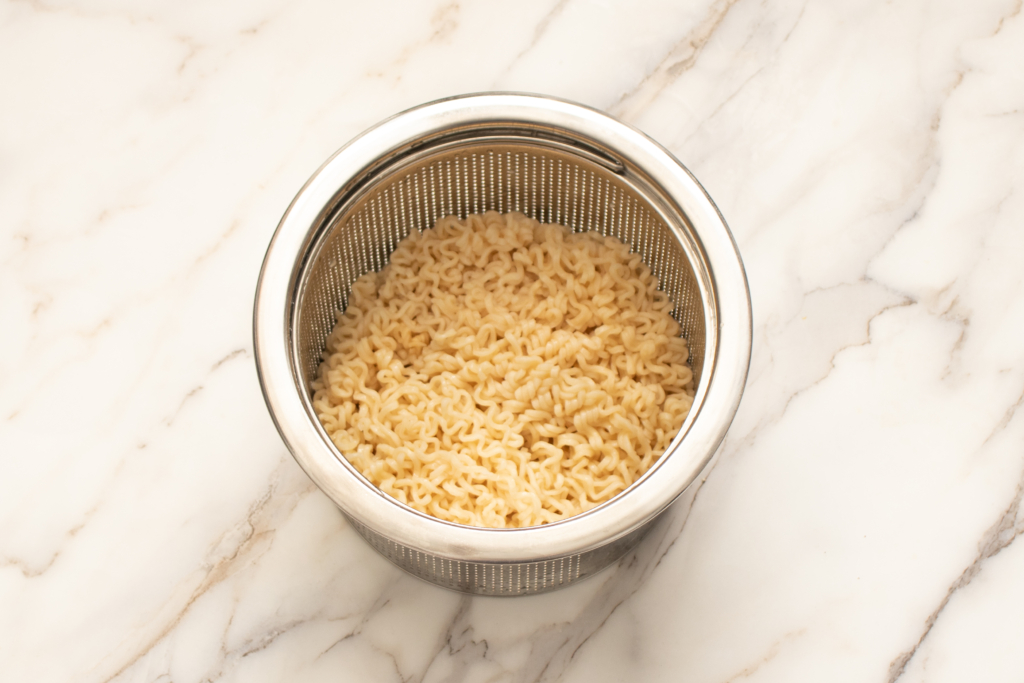 5) After the chicken is done cooking, remove the pans from your Suvie. Remove the chicken, and set aside on a plate, keeping the vegetables in the pan. Let the chicken rest for 5 minutes before slicing.
6) Divide broth mixture between the two pans and return to your Suvie. Roast(both zones at 375°F for 15 minutes.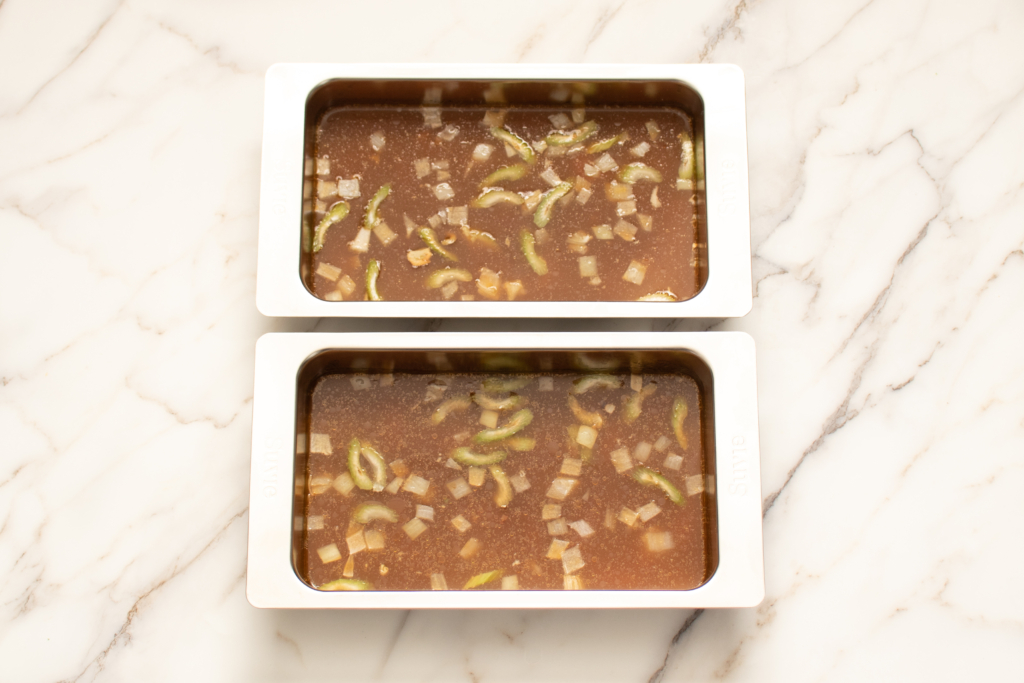 7) After the ramen noodles have cooked, remove the strainer insert, and rinse the noodles with cold water. Set the noodles aside while the broth warms.
8) Once the broth has warmed, remove the pans from your Suvie, and divide the broth and vegetables between two bowls. Add noodles and chicken to the bowls, topping with ¼ cup scallions, 1 tsp sesame seeds, and extra chili garlic sauce before serving.
Nutrition
Nutritional Information per serving (2 servings per recipe): Calories 636, Total Fat 19g, Total Carbohydrates 47g, Total Sodium 2255mg, Total Protein 66g.