I'm sure you've all heard of an Irish coffee: hot coffee mixed with Irish whiskey and topped with cream? I tried Irish coffee years ago at the famous Buena Vista Café in San Francisco, where Irish coffee was purportedly first introduced to the U.S. I have to admit it was not my favorite, as I neither drank coffee nor Irish whiskey at the time. Fast forward many years, and I still don't drink Irish whiskey often, but I do appreciate it much more than I used to.
To make a traditional Irish coffee, mix hot coffee with Irish whiskey (Jameson is preferred), add some brown sugar, and top with a dollop of cream (not fully whipped, but thick and heavy). If Irish whiskey isn't your thing, here are a five other coffee drinks (organized from very easy to technically difficult) that you might want to try. 
Kentucky Coffee
Like Irish coffee, this is a mix of coffee, cream, and sugar, but with bourbon instead of whiskey. This drink has a slightly smoother finish, with a decidedly Southern note. Check out a recipe for it here.
Mexican Coffee
Another stop on our world tour of coffee drinks is Mexico for this Mexican coffee. Spike your cup o'joe with some kalhua and tequila, and you're almost there. Add a spoonful of melted vanilla ice cream instead of the regular heavy cream, and you're good to go.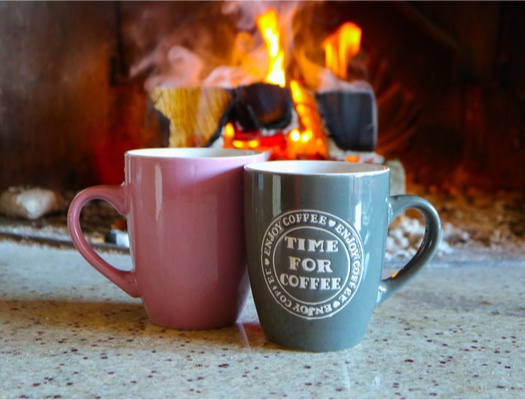 The Nose Warmer
If you're looking for something a bit fruitier, try the Nose Warmer, which adds hazelnut, Irish cream, and orange liquors to your choice of brew. Throw a dollop of whipped cream on top and you'll be really living it up!
Spanish Coffee
Serving an alcoholic drink lit on fire is always exciting. This Spanish coffee can be lit on fire… but for us regular folks, the drink can also be enjoyed without the flame. I'd like to keep my eyebrows, thank you very much. Grand Marnier and rum add deep flavors to this coffee drink.
Café Brûlot
Another flaming coffee, this is by far the most complicated recipe to follow. With orange peels and lemon twists, cinnamon sticks, cloves, and brandy, this drink takes time and, if you want to do it right, some special equipment. Or, of course, you could just visit New Orleans and let the experts do it for you!