One of my favourite haunts in the garden of my childhood home was the hammock. Hanging in the shade between two massive jacaranda trees it was my go to spot. I would spend many hours swing between the trees and reading any book I could get my grubby hands on.
As you can probably gather I'm a big fan of hammocks, and I think that any garden could benefit from one. Regardless of your garden size — or lack thereof — there's always enough space for a hammock. Here are a few of my favourite options as well as some accessories that will make all the difference.
The hammock
If you have two suitably placed trees the Hammocks Rada Handmade Yucatan Hammock is a great option. This Mayan style hammock is incredibly strong, incredibly soft, and extremely well priced.
The no-tree option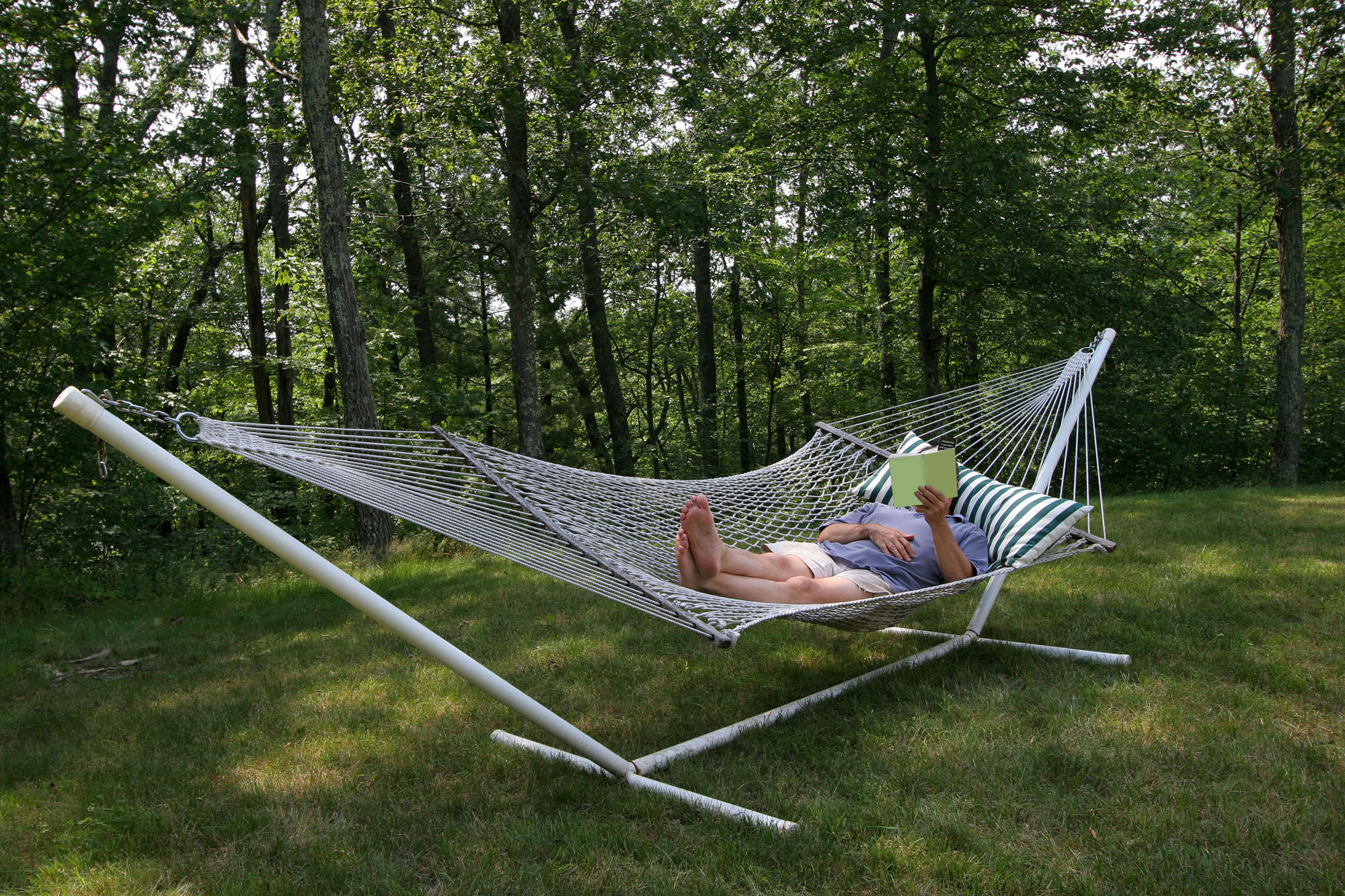 Don't worry if your garden is a little short on sturdy trees, just go for a freestanding hammock. Obviously these take up a lot more space than a regular hammock, but considering the blissful comfort they provide that's a small price to pay. The Vivere Double Hammock is reasonably priced and very well reviewed.
Stay in the shade
Assuming you don't have the trees necessary to hang up a hammock you're probably also going to be little short on shade. This Sundale Outdoor offset umbrella will keep you cool while you chill in your new hammock.
Extra comfort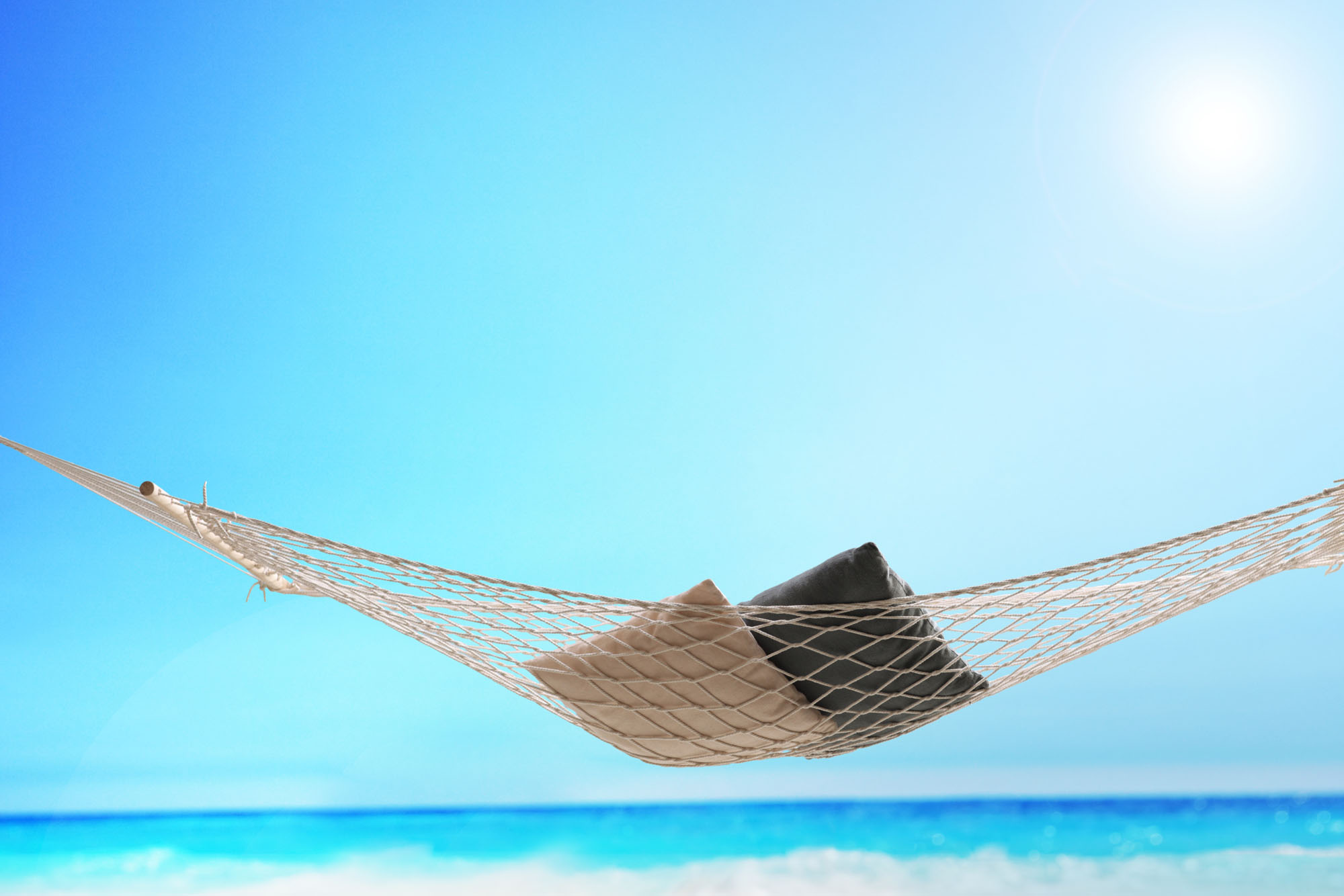 While hammocks are perfectly comfortable on their own, a well chosen pillow can really make all the difference. This Algoma hammock pillow is a great option. The pillow is wide enough to be shared, and it has ropes that attach to the hammock to prevent it from slipping.
Keep it covered
Add a few years to your hammocks lifespan with this Hammock Spy protective hammock sock. This will keep the hammock dry and prevent fading.
Keep it secure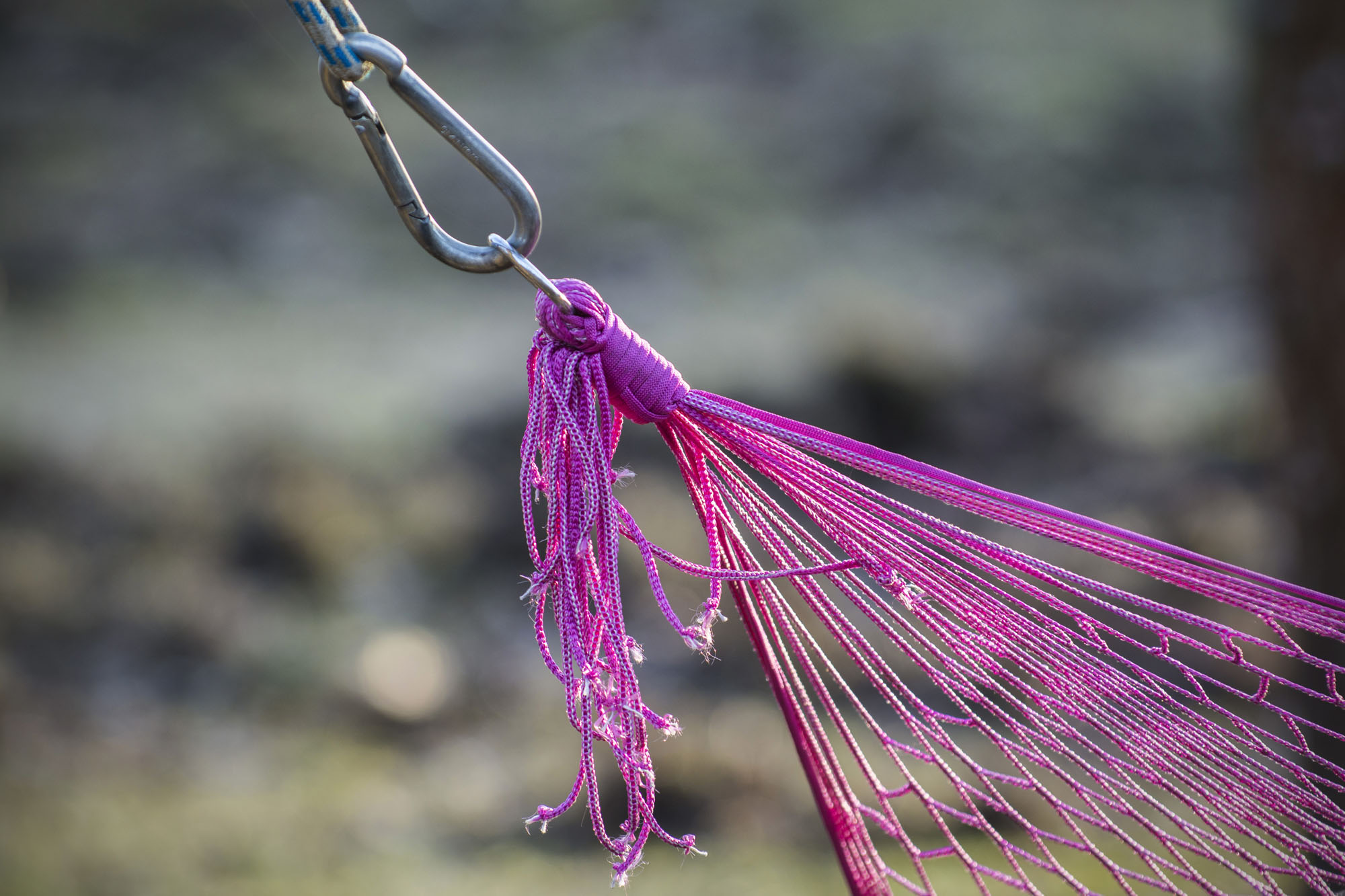 If you're setting up a hammock for the first time, you want to be sure that your rigging is sound. The MalloMe Hammock Straps are an idiot proof way to hang up your hammock. They are also easily adjustable and incredible strong.