I'm not sure about you, but as far as I'm concerned, grilling is always more fun when done with friends and family. However, one of the big challenges of a big cookout is figuring out what cut of meat will feed a large amount of people — and not break the bank. Of course, the default is a few burger patties or links of sausages, but what if you want something a little more interesting? Well, we're here to help. Here are three cuts of beef that are flavourful, easy to cook, and large and affordable enough to feed a large group of people.
Top sirloin
Compact, tasty, and affordable, individual top sirloin steaks are a classier alternative to burger patties or sausages. Top sirloin comes from the same region as the New York Strip, but is considerably less expensive.
Unlike other cuts in this list, top sirloin requires a little more attention when cooking. Top sirloin should be cooked on a medium to high, direct heat until the outside is seared. Once the steak is browned, switch to indirect heat and cook until the interior reaches a temperature of at least 120°F.
Pin-Bone Sirloin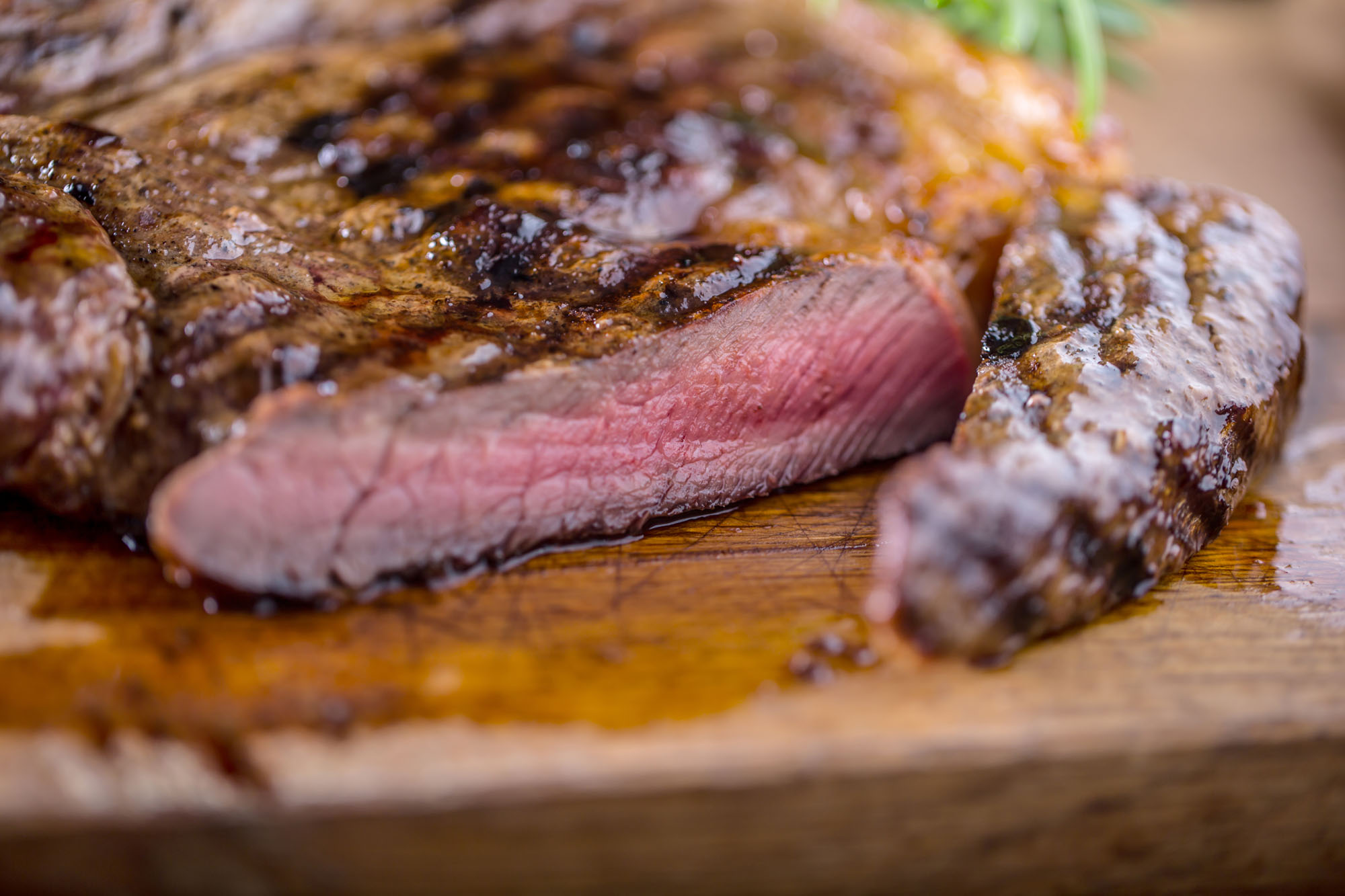 This behemoth of a piece of beef is also known by the elegant name: "man steak." However, we prefer to call it pin-bone sirloin! This massive piece of meat is a combination of the tri-tip, top sirloin, tenderloin, and the sirloin cap in one large cut. The size and combination of various types of beef means that it can easily feed large group of people, each with their own tastes and preferences.
Pin-bone sirloin is pretty easy to grill and the various parts of the steak should all cook at the same speed as each other. Season the steak generously with salt and pepper and cook it over medium, direct heat until it reaches an internal temperature of between 125°F and 135°F.
As it's fallen out of fashion in recent years, you'll struggle to find pin-bone in grocery stores. You'll have more luck ordering it from your local butcher.
Short Ribs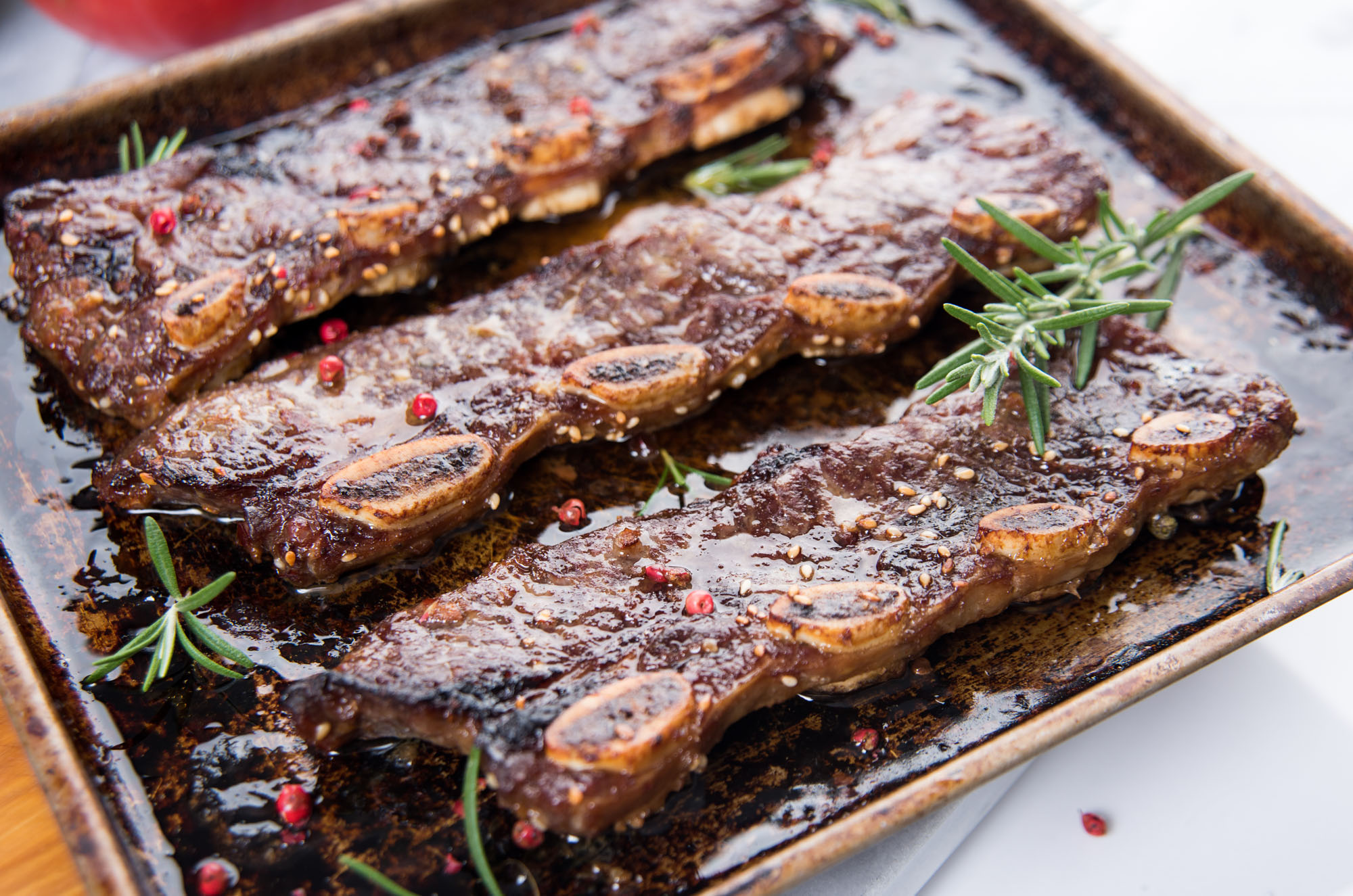 I'm a big fan of short ribs. Affordable, easy to cook, and packed with meaty flavor, they really are the ideal cuts for the grill. Short ribs are pretty fatty which makes them ideal to throw onto a hot fire. When picking short ribs for grilling you have two options: Flanken style or English cut. English cut ribs are a single rib with a large portion of meat on top, while flanked style are cut across the ribs. When cooking for a crowd, we would recommend flanked style as they are quicker to cook, and easier to handle.
Short ribs don't require much seasoning—a little bit of salt and pepper should be sufficient—and are best when cooked over a medium, direct heat. They should be ready after five minutes or so.