Here's the thing: I love soup. Nothing beats a warm and hearty bowl of soup on a crisp winter day. However, with temperatures getting up in the 90s, summer isn't exactly the perfect time to sit down to a steaming bowl of butternut soup. Luckily, if like me, you're desperate to fill that soup-shaped hole in your heart this summer, there are plenty of chilled options that offer all the taste and texture of hot soup, minus the heat. Here are three of my favourites.
Ajo Blanco
Ok, I'll admit that I'm cheating a bit with this one. It's true that ajo blanco is sometimes called white gazpacho and, like gazpacho, is also chilled and originates in Spain. However, the similarities end there. Whereas gazpacho is mainly tomato based, ajo blanco soup gets its unique flavor from almonds, bread, and garlic.
Ago blanco is pretty easy to make, here's how:
You'll need
1 peeled, cored, and chopped green apple
1 chopped clove of garlic
3 cups of slightly stale white bread cubes
1 cup halved, seedless green grapes
1/2 cup almonds
1/2 whole milk
3/4 cup extra-virgin olive oil
3 tbsp red wine vinegar
2 cups water
Kosher salt and freshly ground black pepper
Method
Combine the apple, grapes, bread, almonds, milk and water in a mixing bowl. Season with salt, mix and chill in the fridge for 24 hours.
Once chilled, pour the mix into a blender and puree. You'll want the mixture to have a smooth consistency. If the mix is too thick add a few dash of water.
Once the soup is smooth, slowly add the olive oil and vinegar and mix until fully incorporated.
Season with salt and pepper and chill for at least 2 hours before serving.
Corn Chowder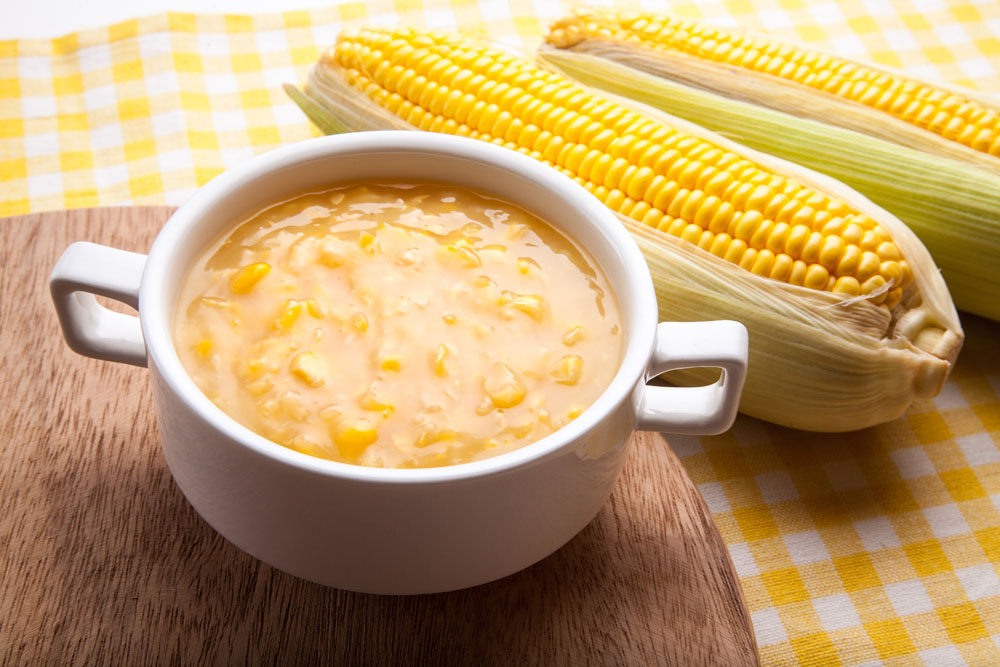 One of the great things about soup is that in most cases they taste just as good cold as they do when warm. Case in point some delicious corn chowder. Unlike the ajo blanco, this recipe does require some actual cooking, however the resulting dish is worth the effort.
You'll need
6 ears of corn
1 large onion
1 tbsp olive oil
1 large potato, preferably russet
4 cups of low sodium chicken or vegetable stock
1 tsp salt
2 cups half and half
3 tbsp flour
Method
Cut the kernels off the ears of corn. Finely chop the onion and potato.
Heat oil in a large saucepan. Add the corn and onion.
Cook, stirring frequently until onions and corn are soft.
Add flour and stir until mixed.
Add stock and bring to a simmer.
Add potatoes and salt. Cook until potatoes are tender.
Add half and half and transfer mixture to a blender.
Blend until smooth and seasons with salt and pepper.
Chill for at least 2 hours in the fridge before serving.
Lettuce soup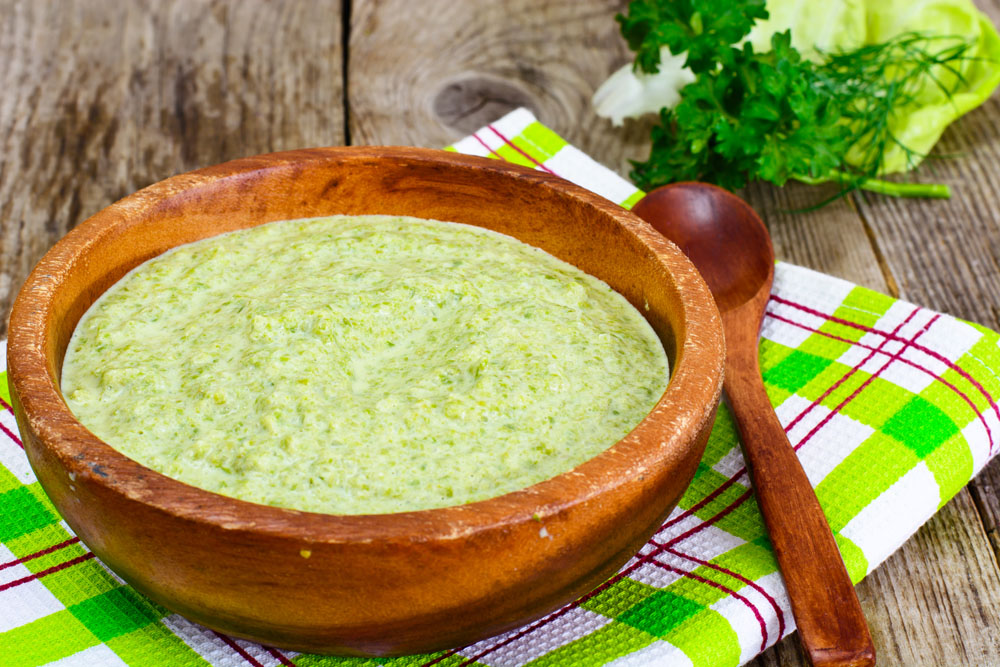 What's great about this recipe is that it not only results in a tasty soup, it's also a great way to use up some excess greens!
You'll need
2 tbsp butter
1 small onion diced
4 minced cloves of garlic
2 cups of vegetable stock
6-8 cups of chopped lettuce leaves
1/4 cup fresh, chopped parsley leaves
Method
Melt the butter in a large saucepan.  Add the onion and garlic. Cook until soft.
Add the stock and bring the mixture to a simmer. Cook for about 6 minutes.
Add lettuce and parsley.  Cook until leaves have wilted.
Remove from heat and transfer mixture to blender. Puree.
Season with salt and chill for at least 2 hours before serving.