Hot toddies are all well and good but sometimes you want something fun, cool, and refreshing even if it's freezing outside. One of my favorite things is to add a bit of seasonal flair to classic summery cocktails. These warming drinks combine the zingy tastes of summer with some warming flavors.
Winter Old Fashioned
Nothing beats a classic old fashioned. Wonderfully warming with a delightful blend of bourbon and citrus notes, it's often my go-to cocktail when I'm feeling indecisive. When served in its classic form, the old fashioned is already an almost perfect winter cocktail, but that doesn't mean that there aren't ways to make it even more seasonally appropriate.
By adding a few additional spices like cardamom and cinnamon, you can turn the venerable old fashioned into a wonderfully spicy winter tipple.
You'll need:
2 oz bourbon
1 tsp sugar
A few dashes of bitters
A slice of orange peel
A dash of water
1 star anise
1 quarter of a cinnamon stick
Method:
To get the best results, it's necessary to warm up the drink in a pot before cooling and serving. Add the sugar, water, star anise, and cinnamon to a small pot and gently heat for a few minutes. Once the sugar has dissolved, remove the mixture from the heat and allow to cool completely. Strain the mixture and combine with bourbon and bitters in a glass. Stir with a spoon and add ice. Snap the orange peel in a few places to release the oils and add to the drink.
Apple and jalapeño margarita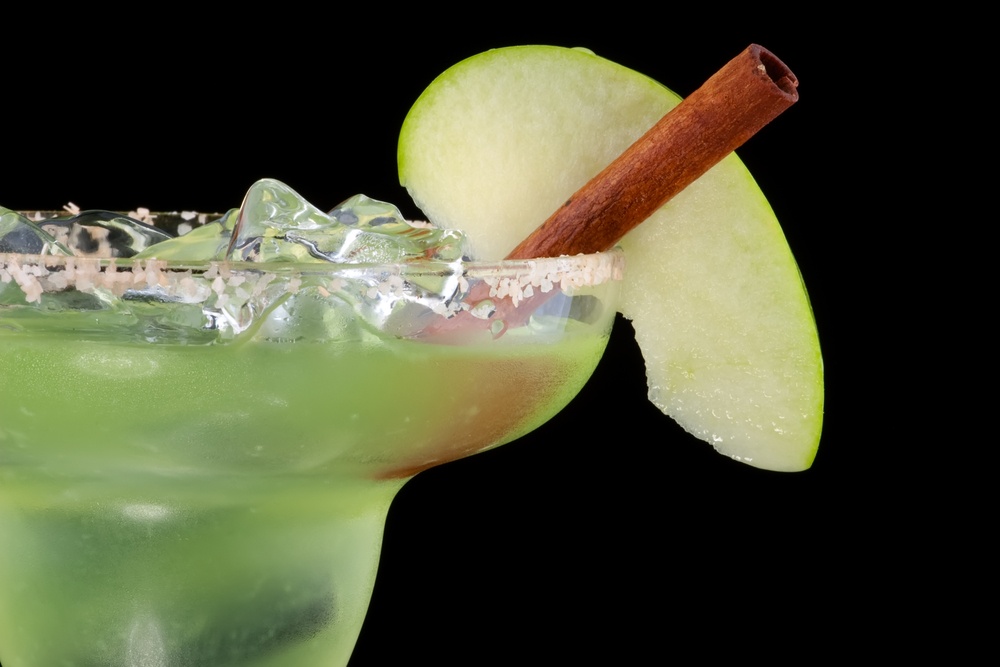 Ok, I'll admit that margaritas don't exactly scream "winter." But bear with us, as there are a few ways to make this quintessential summer cocktail into something more appropriate for the colder months. This recipe from Heather Cristo adds sour apples and jalapeños to the mix. The result is a wonderfully tart margarita with warming spiciness.
You'll need
1 jalapeño
1/2 cup sugar
1/2 cup water
2 oz tequila
1 oz triple sec
3 oz cloudy apple juice
A dish of lime juice
Lime wedges
Salt
Method:
Dice the jalapeño and add to a small pot with the water and sugar. Bring to a simmer and heat for a few minutes until the sugar has dissolved. Remove from heat and allow to cool completely. Once cooled blend the mixture until smooth.
Rub the cut end of a jalapeño around the rim of the glass and dip the rim into some salt. In a glass, add the tequila, triple sec, apple juice, jalapeño mixture, and lime juice. Mix and add ice. Garnish with lime wedges.
Cranberry Moscow Mule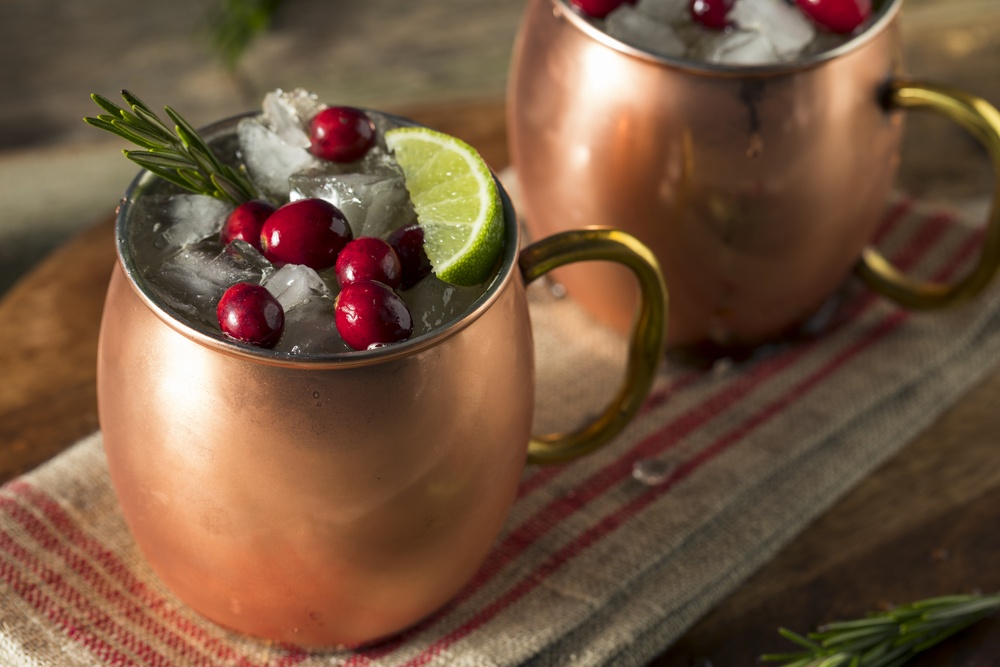 I'm a huge fan of the classic Moscow Mule, in fact, it's pretty much my favorite summer beverage. This cranberry spin on the classic results in a drink that's still zesty and refreshing but has a suitably seasonal spin.
You'll need:
1/2 oz simple syrup
1/2 cranberry juice (preferably unsweetened)
1 1/2 oz vodka
2 oz ginger beer
1 sprig of rosemary
Orange slices to garnish
Method:
Combine the syrup, cranberry juice, and vodka in a glass. Add ice and pour over the ginger beer. Garnish with rosemary and orange slices.