The leaves are falling from the trees and crunching underfoot, the days are getting shorter, and all the fall-themed flavors are in abundance! As the seasons turn and the temperature needle starts rapidly dropping, we find ourselves stepping away from our favorite summer drinks and foods. I know summer is truly over when I switch from iced to hot coffee. Similarly, for many wine lovers fall is the perfect season to switch from chilled white wines to more hearty reds.
Gravitating towards reds in the colder months makes perfect sense. Red wines tend to pair better with the hearty and rich foods that we eat in the fall. If that weren't enough, for some the thought of drinking anything chilled when it's freezing outside is unthinkable. But, what about those who just happen to prefer drinking white wine in general? Well, fortunately, there's no reason why they have to switch to reds. In fact, there are white wines perfectly suited to the richer flavors of the fall.
Albariño
Albariño is a wine that is produced primarily in Spain and Portugal and is often paired with seafood dishes. The wine is pretty light and not particularly sweet, which makes it an odd choice for hearty foods. When served chilled, Albariño has strong notes of citrus, melon, and salt. However, allow the wine to reach room temperature and the flavor profile will change dramatically. When Albariño warms up, other flavors take the forefront, most notably apricot and baked apples.
The combination of autumnal fruits combines very well with apple and pumpkin pies, richer poultry dishes such as turkey, as well as anything that contains spices such as cinnamon and nutmeg.
Riesling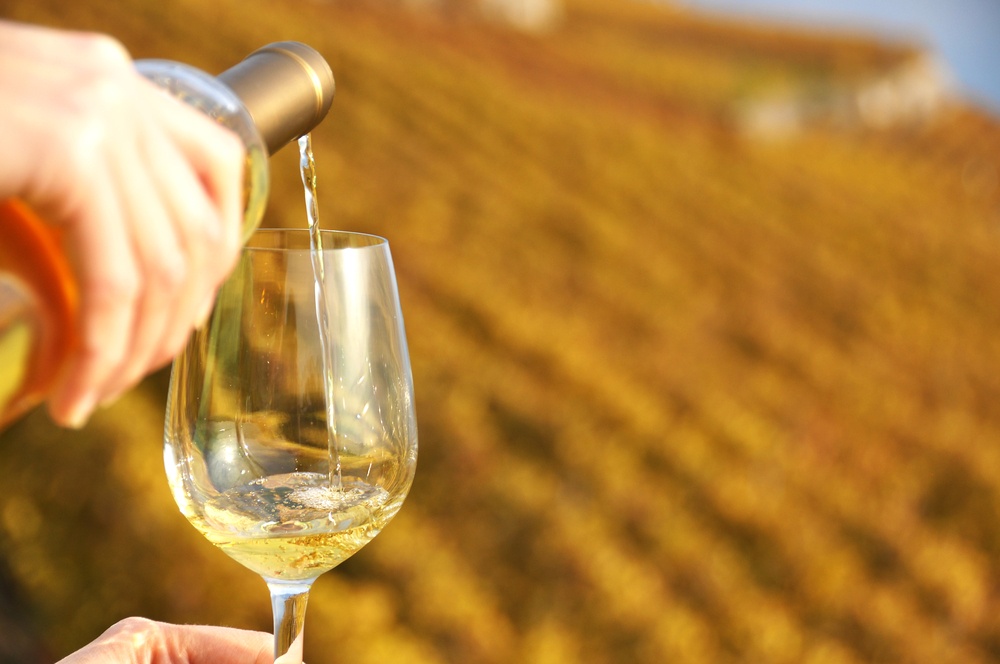 Considering that it's mainly grown in the cooler climates of Germany it makes sense that Riesling works so well when paired with autumnal flavors. Just like warmer Albariño, Riesling offers a number of seasonal fruit flavors such as apples, pears, nectarines, and apricots.
Riesling pairs well with spicy foods, making it an ideal companion to chilis and curries. It also works well when paired with pork, making it an ideal wine to serve with roast pork, gammon, or ham. Finally, the apple and herbal notes in Riesling will perfectly complement a delicious apple pie.
Pinot Grigio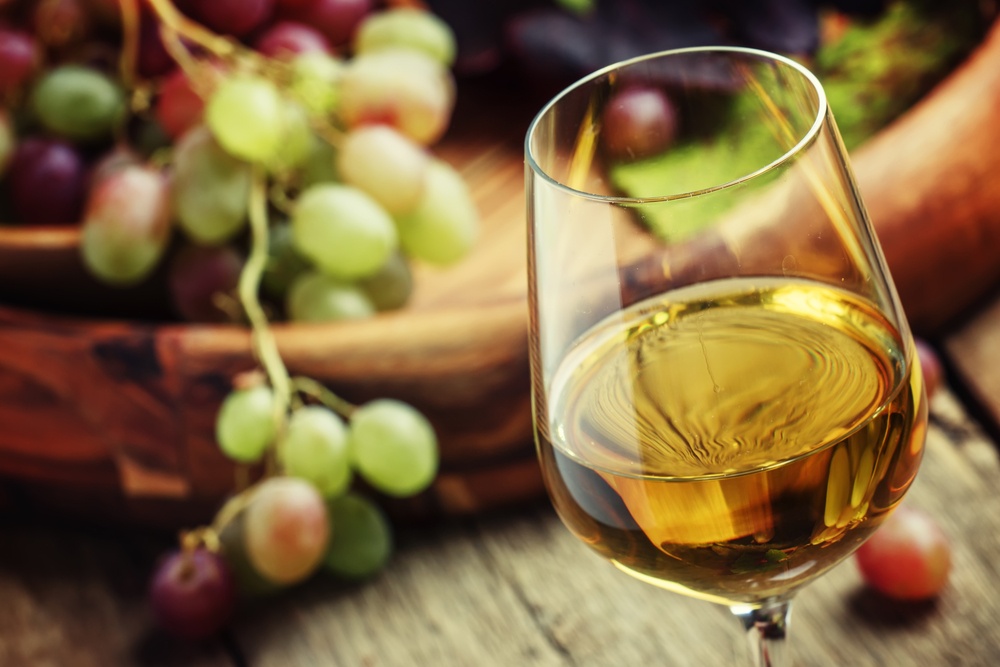 Yet another wine with strong flavors of stone fruits like nectarine and peaches, Pinot Grigio is a perfect complement to roast turkey. Mainly grown in Italy, this wine is also packed with flavors of apples and pears, as well as a sweet honey taste.
The wine is a great option when looking for whites to pair with pork and richer poultry such as duck and turkey. It also goes well with any meal that features spices such as cinnamon, allspice, and cloves.