This pale, slightly bitter, and dainty lettuce has maintained a high level of culinary opulence for decades. Today, we'll explore all there is to know about Belgium endive.
What is Endive
Endive is a collection of cool weather lettuces belonging to the chicory family. The name endive includes a number of curious leafy veggies, including escarole and frisee. But, for our mouth-watering educational purposes, we'll be focusing on the coveted Belgium endive.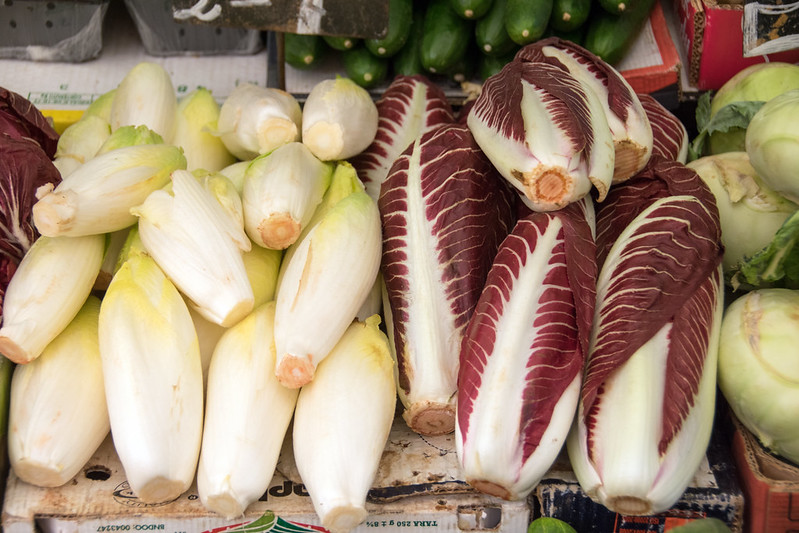 Belgium endive is a slim (only about 6 inches in length), pale yellow-white lettuce with tightly clustered spear-like leaves. It has a crisp texture with a moderately bitter-sweet taste.
You can find Belgium endive in most grocery stores. Gourmet grocery stores are also likely to carry this delicious vegetable.
How Does Belgium Endive Grow
Belgium endive is a complicated plant, needing multiple steps throughout the growing process to develop it's signature look, flavor, and color. The growing process was developed in Belgium, giving this unique lettuce the namesake of its country of origin.
The first step in the process is remarkably similar to other lettuces. Chicory seeds are planted outdoors and allowed to grow into vibrant leafy green heads. After about 150 days, the chicory is collected (roots and all) heavily trimmed, and carefully placed in cold storage. This cold storage phase is known as the dormancy period and can last for many months to just a couple of weeks, depending on the capacity of the grower. The remarkable thing about this growing schedule is that it allows for Belgium endive to be grown throughout the year.
The roots and shoots are then replanted in dark, cool, humid rooms (similar to how mushrooms are grown). After 30 to 50 days in the dark, the "new" pale product is ready to harvest.
If you've ever been curious as to why Belgium endive is so expensive (compared to it's more affordable chicory cousins), it is due to this complicated growing process.
Cooking with Belgium Endive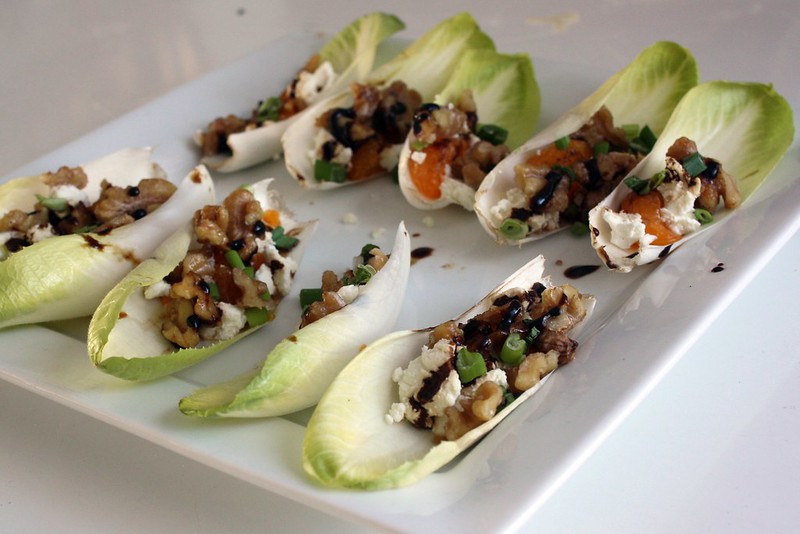 Aside from the price, Belgium endive is a miraculous vegetable with multitudes of culinary uses. From crisp salads to grilled side dishes, here are a few of our favorite recipes.
Belgium Endive Salad with Apples and Goat Cheese
Sauteed Endive with Balsamic Butter
Grilled Belgium Endive with Garlic and Parmesan Crumble
Feature Image: Griet Kurtz from Pixabay