Zucchini bread is a staple in my house, and has been since I was young. My mother's recipe makes two loaves so I'll often leave one on the counter for immediate consumption and throw the other one in the freezer for another day. Sometimes, if we're feeling frisky, we'll use muffin tins instead, making a double batch of muffins with a few mini loaves of bread. They're great to take on car trips or to the beach for a late morning snack.
Ingredients
| | |
| --- | --- |
| 2 cups shredded zucchini | 3 cups flour |
| 1 – 1 1/2 cup(s) sugar | 1/4 tsp. baking powder |
| 3/4 cup oil | 1/4 tsp. salt |
| 3 eggs | 1 tsp. each: baking soda, cinnamon, ginger, cloves |
| 1 tsp. vanilla | |
| 1/2 cup applesauce | |

Recipe
Preheat oven to 325 degrees. Grease two regular loaf pans. Mix all the ingredients from the first column in one large bowl. Sift together all the ingredients from the second column in one medium bowl. Slowly add the dry ingredients to the wet ingredients, mixing until fully incorporated. If desired, add 2 cups of chocolate chips. Split the batter evenly into two loaf pans. Bake at 325 degrees for 1 1/4 hours.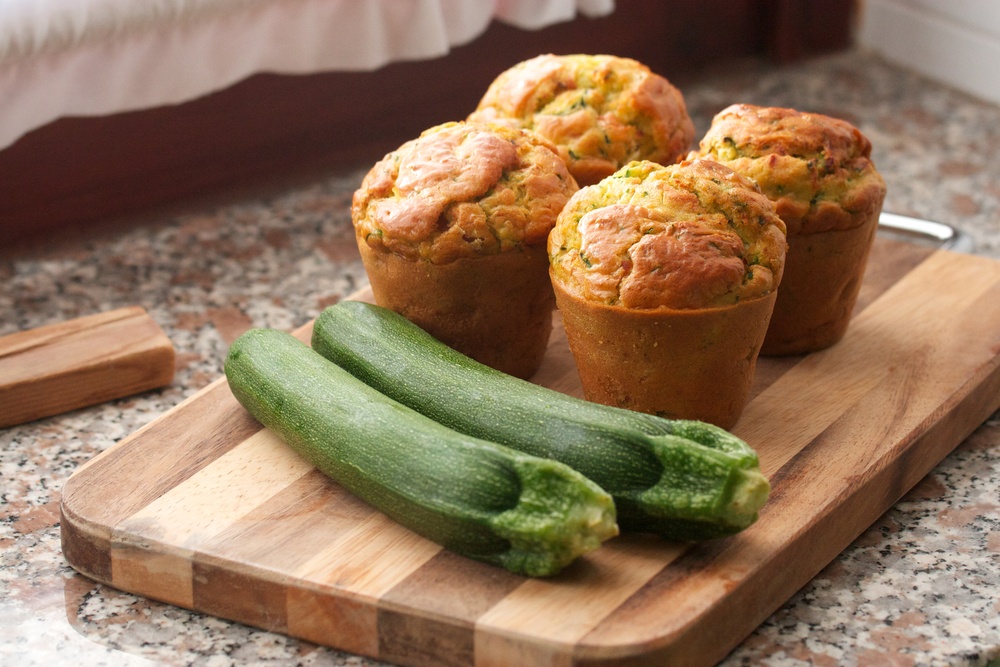 Notes
If you are adding chocolate chips, using just a cup of sugar still makes the muffins plenty sweet enough. If you are baking without chocolate, consider adding a bit more sugar.
If you decide to bake muffins instead of bread, the muffins will need roughly 25-35 minutes to bake. I've also used this recipe for mini muffins and mini bread loaves, but these bake up quickly (~15 minutes) so keep an eye on them.
This is one of my go-to recipes to bulk up my freezer stash. Cool the bread or muffins completely, then wrap them well — plastic wrap + Ziploc baggie

—

and you can pull them out anytime you have guests for breakfast or need a quick snack to go.