Today we're looking at one of the most distinctive whites to come out the Spanish wine region: Albarino. High-quality, zesty, and fruity, it's pretty much the perfect summer white.
Albarino grapes are grown in the cooler, windy northwest Spanish and northwest Portuguese regions. These regions are wetter than other parts of Spain and Portugal; however, the Albarino grape is fairly hardy and thrives in these conditions.
Flavor profile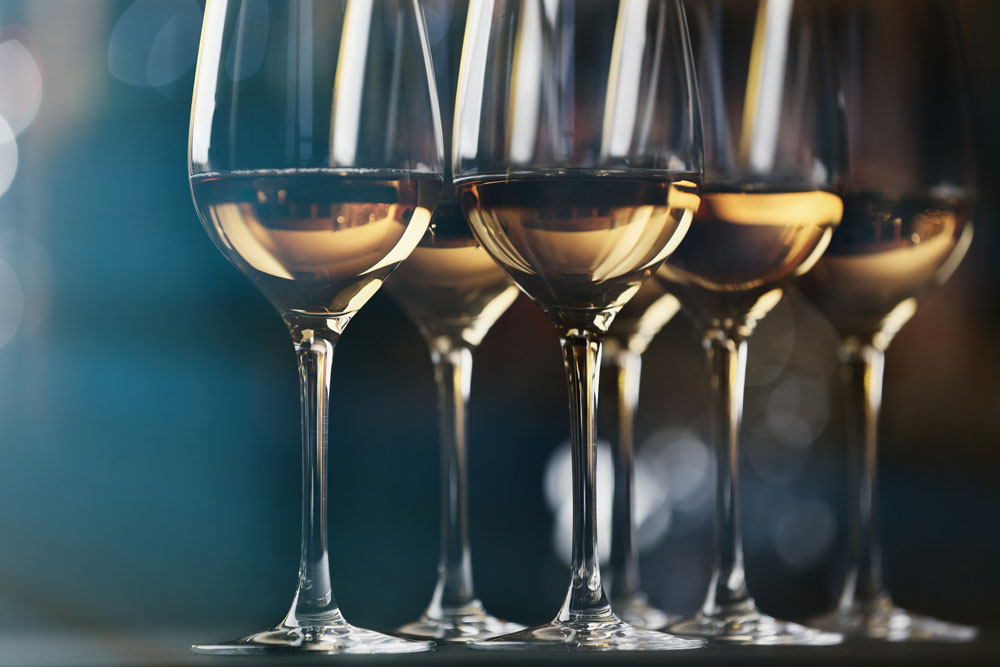 Albarino wine is know for its intense botanical aroma. However, when it comes to taste, it's extremely fruit forward. Expect strong notes of citrus fruit like lemons, limes, grapefruit, and zest. Other fruits present include honeydew melon, nectarine, and pears. Albarino is notable for its dryness and subtle salty flavor, and almost complete lack of sweetness.
Further complimenting the dryness, Albarino has very little body and a high acidity, making it a delightfully tart and crisp wine.
Albarino, like most whites, is delicious when served cold; however, it can still be enjoyed at room temperature. The increase in temperature will soften the citrus notes and push forward the more fleshy fruit flavors.
Food pairings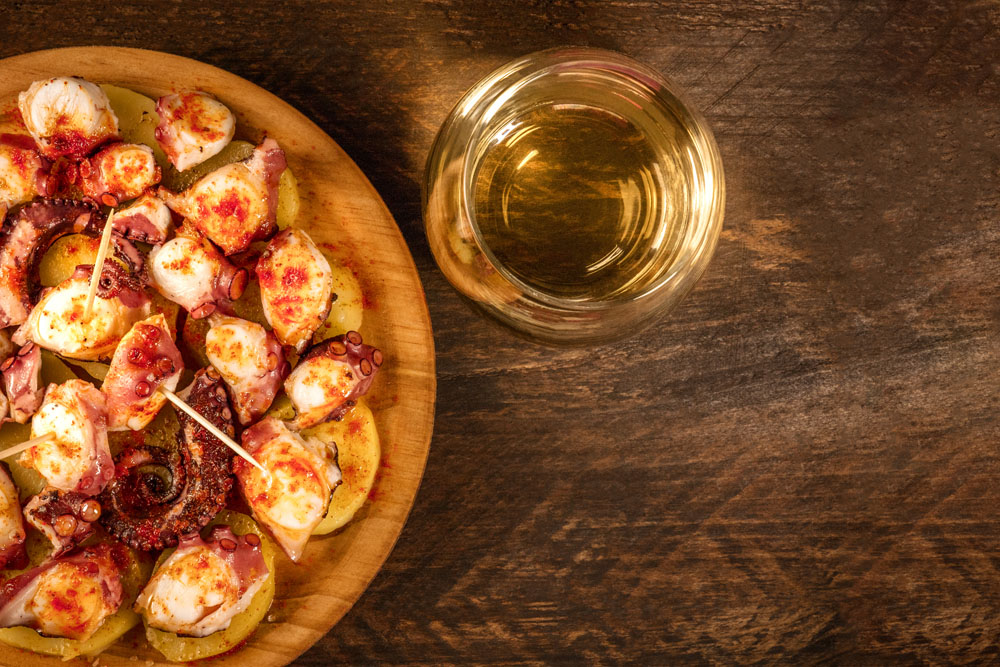 Albarino is absolutely perfect when paired with fish of all kinds. The wine's crisp acidity pairs well with the aromatic qualities of fish and also acts as an effective palate cleanser. The wine is best enjoyed with sole, trout, halibut, and sea bass as well as shellfish like shrimp and crab. You may even consider more esoteric seafood like octopus.
The botanical aromas of Albarino pair nicely with various herbs and spices like basil, cilantro, chives, coriander, and cumin. The wine is also a wonderful complement to fresh salads and vegetables like cucumber, carrots, endive, celery, and mushrooms. Having a glass with a few slices of avocado is well worth a try.
Try pairing Albarino with delicate cheeses like brie, cream cheese, and feta.
Wines to try
Albarino is fairly well-priced and it shouldn't be difficult to find a good bottle in the $20 range.
Mar de Frades, Albariño, Val do Salnés ($18)
Delicate, fresh, and aromatic, this is a wonderfully fruity and tasty bottle.
Maior de Mendoza, 3 Crianzas ($16)
A more intense offering, this wine is extremely acidic and intense.
Valmiñor, O Rosal ($23)
Fresh and fruity, this wine starts strong and finishes stronger.