In honor of the wonderfully warm weather, we're going to take a look at one of the most popular white wines in the world: Chardonnay. Chardonnay grapes are among the most planted grapes in the world and, alongside the wine itself, the grapes are also commonly used in the making of Champagne.
Chardonnay grapes were first grown in Burgundy, France—the same region that gave us the Pinot Noir grape. Considering Chardonnay's popularity it's not surprising that the grapes are grown throughout the world. Pretty much any region that produces wine grows Chardonnay grapes.
Flavour profile
Technically there are two distinct styles of Chardonnay: oak-aged and un-oaked. Both versions are wonderfully tasty but have significantly different textures. Oak-aged Chardonnay have a creamy and rich texture while un-oaked Chardonnay is lean and dry.
Regardless of the ageing process, all Chardonnay wines have a few distinct flavor characteristics in common. The most noticeable fruit flavors are of golden delicious apple, melon, passionfruit, pineapple, and pears. Alongside these fruit flavors are notes of lemon zest, honeysuckle, saline, almonds, and jasmine.
If the wine is oak-aged expect to taste notes of vanilla, butter, pie pastry, and crème brûlée.
Chardonnay is a full-bodied white and depending on the ageing process can have either a low amount of acidity (oak-aged) or a medium amount (un-oaked).
Food pairing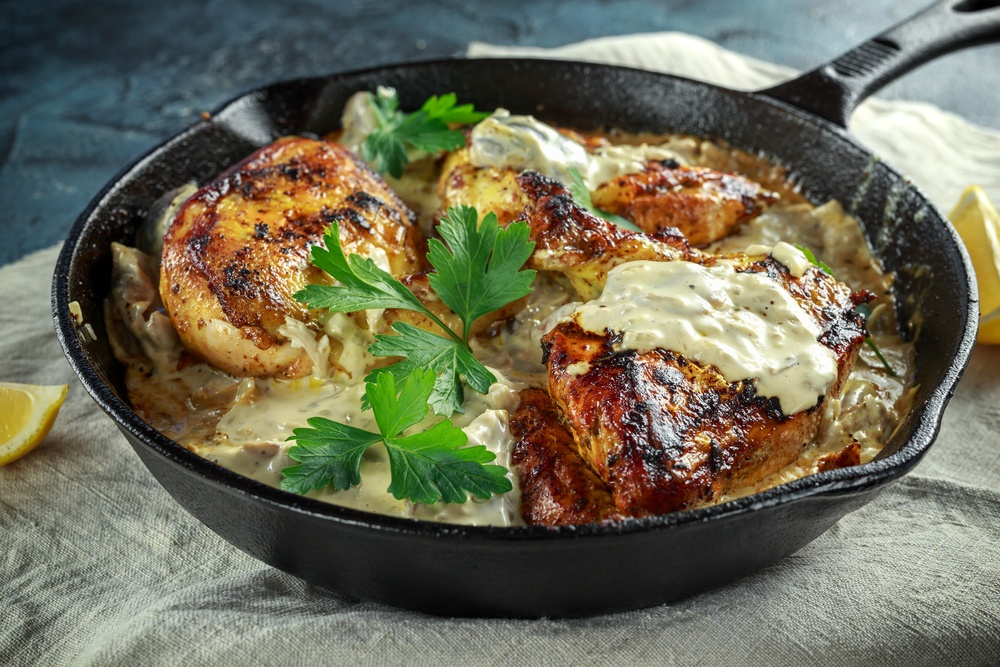 Thanks to its full body and, in some cases, buttery texture Chardonnay pairs very well with creamy and richly textured dishes. Chicken served with a creamy mushroom sauce is always a classic pairing. Other white meats such as turkey and pork pair well with Chardonnay as do fish such as halibut, trout, cod, and salmon. Chardonnay is also a great wine to pair with shellfish such as lobster and crab.
Chardonnay pairs best with soft, gently flavored cheeses like goats cheese, Brie, and Camembert.
Wines to try
Rombauer Vineyards Chardonnay ($29)
Packed full of tropical fruit flavors with a powerful and rich finish.
Kumeu River Mate's Vineyard Chardonnay ($39)
Clean and lean with a bright acidity. Strong floral notes and a pleasant citrus finish.
Kershaw Clonal Selection Chardonnay ($42)
Strong notes of apples and pears with a lively acidic finish.