The state of Georgia was one of the top producers of wine in the United States (US) in the early 20th century with over 20,000 acres of land in the state planted with grape vines. In 1907 Georgia was one of the first states to prohibit the sale and distribution of alcohol. The wine industry in Georgia, as it was across the US, was completely decimated by Prohibition. When Prohibition ended in 1933, Georgia had just 200 acres of land planted to vinifera and hybrid grapes.
History of Wine Industry in Georgia
The Georgia wine business would not return until the 1980's with the passing of the Georgia Farm Winery Act in 1983 that freed up growers in the state to produce wine, resulting in a rebirth of wine production in Georgia. The Act requires that a minimum of 40% of the agricultural crops used in winery products be grown in the state of Georgia. Support for wine production and sale is provided by the Wine Growers Association of Georgia (WGA), a non-profit corporation focused on the promotion and marketing of Georgian wine, along with viticultural research to improve wine quality. Member wineries are required to have a minimum of 5 acres planted with vinifera or French-American grapes or produce a minimum of 1,000 cases of wine from these same varietals. Today there are over 30 WGA member wineries and more than forty plus wineries exist across the state.
Where are Wineries Located in Georgia?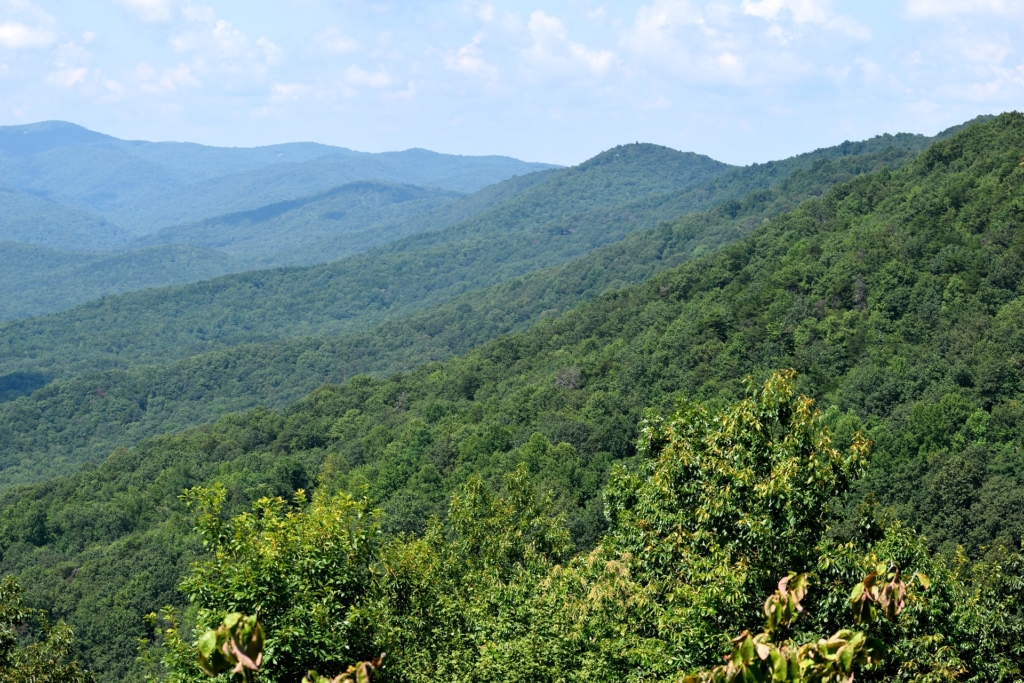 Most of the wineries in Georgia are located about two hours north of Atlanta in the foothills of the Appalachian Mountains. With altitudes of 1300-2400 feet above sea level, this area provides a suitable environment for vines, having both moderate temperatures and humidity. The cool dry climate allows the wineries to grow several species of grapes including Chardonnay, Merlot, Cabernet Sauvignon and hybrids like Seyval Blanc and Chambourcine. Many of the wines produced are of respectable quality and several of the wineries have won medals at national and international wine competitions.
Types of Grapes are Grown in Georgia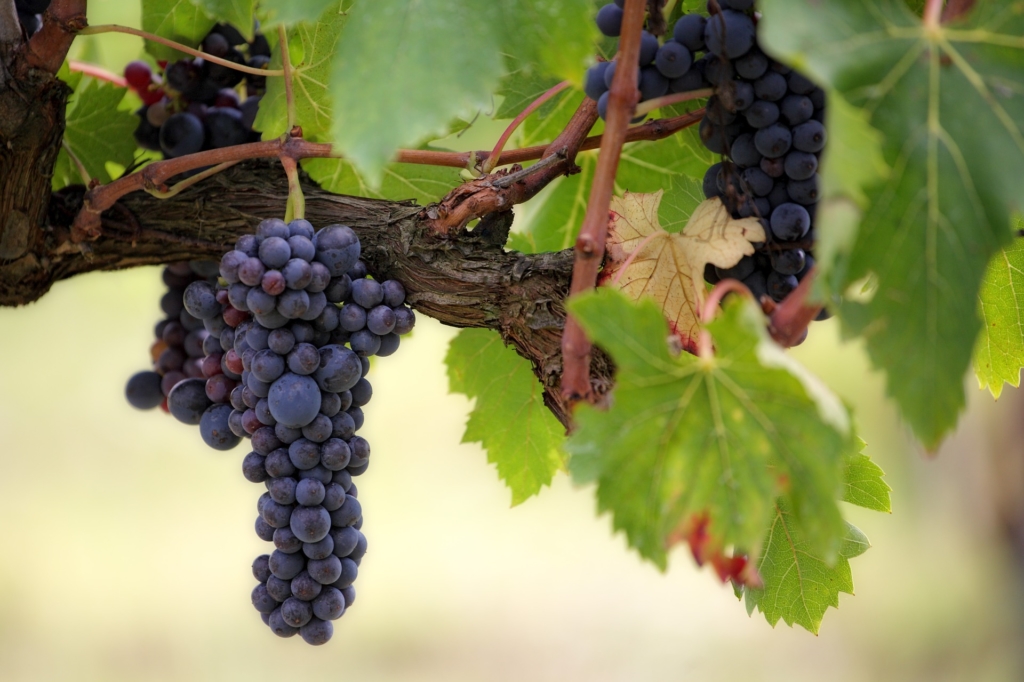 The native American Muscadine grape is a mainstay of the Georgia wine industry and grows successfully in the southern low lying areas of the state. This grape does well here, as its thick skin is resistant to common vineyard pests and diseases as well as the high humidity. Georgia is considered a national leader in the production of wine from the Muscadine grape, made in a range of styles from dry to sweet. In 2020, Muscadine was named the state grape by Governor Brian Kemp.
In 2014 the prominence of the Georgia wine industry increased with the designation of its first American Viticultural Area (AVA), a federal designation that requires wineries using the term on a label to meet specific viticultural and quality standards. The Upper Hiwassee Highlands AVA encompasses three counties in northern Georgia and two in western North Carolina. In 2018 a second AVA was confirmed, the Dahlonega Plateau, an area long considered "the heart of Georgia wine" and is the first AVA in Georgia with boundaries contained within the state.
A visit to Georgia wine country makes for a great day trip or weekend getaway. Many of the wineries boast fine restaurants and several offer accommodations, including one with a private villa. To plan a trip to northern Georgia wine country visit www.Georgiawine.com and www.Gamountainsguide.com for detailed information about winery tours and tastings, restaurants, and events.
The Georgia Wine Highway, established by the WGA to promote wine and wineries in Georgia, is a great way to tour wineries across the state. A weeklong event that leads attendees on a tour of designated wineries and includes a "winery passport" to get stamped, a tasting glass for free tastings, food, and entertainment at each winery. In 2020, the Wine Highway became a month long event due to Covid 19 and the need to spread out visitors. In 2021, the event will also be a month long and takes place August 1-31st. To learn more about the Georgia Wine Highway including participating wineries, accommodations, and more visit www.georgiawineproducers.org.
Feature Image: Scott Warman on Unsplash