When one thinks of the Hawaiian Islands, thoughts of warm sandy beaches, palm trees, blue green water, and endless sunshine typically come to mind, not wine making. Most of the world's wine regions are situated in moderate climates between the 30th and 50th parallels. But surprisingly this tropical paradise near the equator is home to two vineyards on the islands of Maui and the Big Island of Hawaii.
History of Maui Winemaking
On the island of Maui high on the slopes of the dormant Haleakala Volcano at an altitude of 1700-1850 feet is MauiWine winery, formally known as Tedeschi Vineyards. The town and surrounding land where the winery is located has a history of cultivation dating back to the 19th century. In the 1850s and 60s the land was owned and operated as a sugar plantation known as Rose Ranch. In its heyday the plantation produced 800 tons of sugar a year and the owner, a former whaling ship captain, James Makee, was famous for throwing lavish parties and even entertained Hawaiian royalty. In the late 1800's cattle ranching replaced sugar production and in 1922 the plantation was renamed Ulupalakua Ranch, after the town where it is located.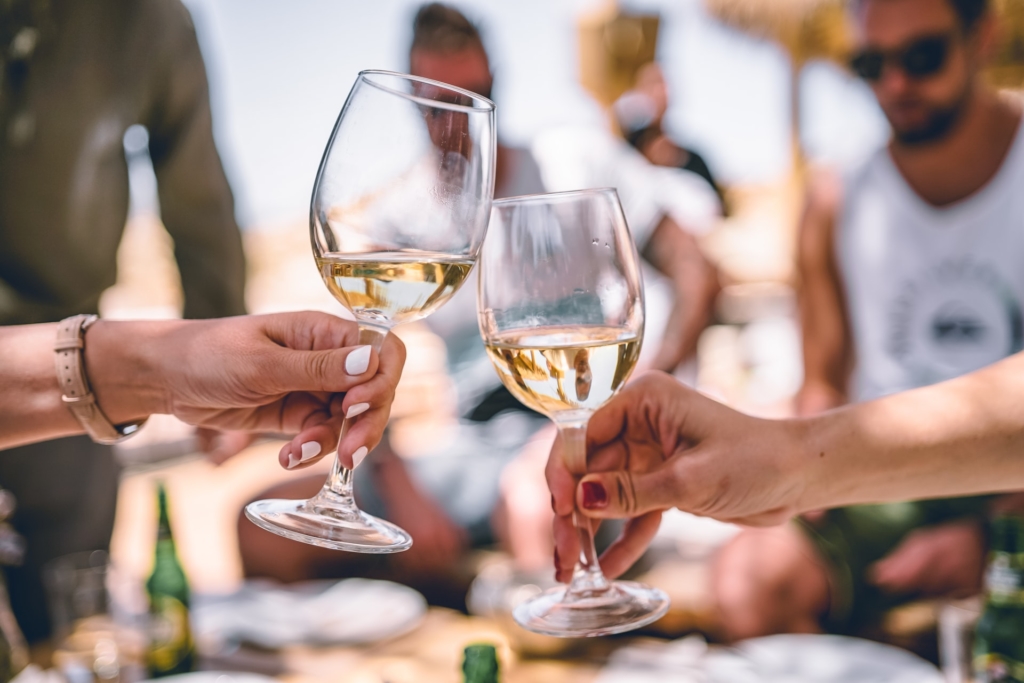 In 1963 C. Pardee Erdman purchased the 58,000 acre Ulupalakua Ranch along with 6,000 heads of cattle and decided he wanted to find new uses for the ranch and had the idea for viticulture. In 1974 Erdman partnered with Emil Tedeschi, an experienced Californian winemaker, to establish a commercial winery and they created Tedeschi Vineyards. In 1975 after experimenting with over 140 grape varieties Tedeschi planted a hybrid red grape developed at University of California Davis, Carnelian, known for its hardiness in hot climates on 23 acres of the ranch land.
While waiting for the grape vines to mature and produce grapes, the winery decided to experiment with making wine from pineapples, a plentiful commodity on Maui. The subsequent Maui Blanc white wine was introduced in 1977 and was a huge success and is to this day. The winery now makes three 100% pineapple-based wines including the only sparkling fruit wine made using the traditional champagne method. The 1980's brought the first harvest of the Carnelian grapes, and due to its ability to produce white, rose, and red wine styles the winery was able to expand its product offerings. The most famous of which was Maui Bruit Blanc de Noir, a traditional sparkling wine that was served at President Reagan's inauguration in 1985.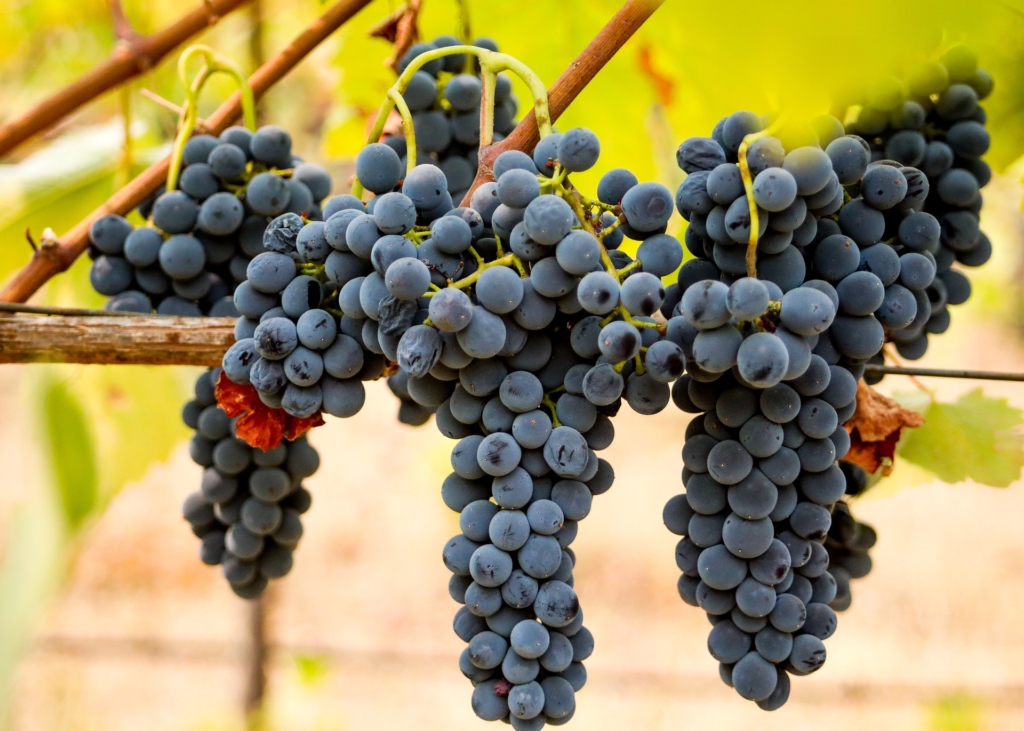 After years of wine production with the Carnelian grape the decision was made in 1997 to replace it with Syrah vines, and it proved to do well in Maui due to its long growth cycle. Other grape varietals soon followed and today in addition to Syrah MauiWine grows Malbec, Grenache, Viognier, Gewurztraminer, and Chenin Blanc, many of which are available under Ulupalakua estate wine label. The Rose Ranch label, using some grapes from California, includes a white and red blend, a dessert wine, and  a sparkling rose. To learn more about MauiWine winery and to order wine go to www.Mauiwine.com.
History of Big Island Winemaking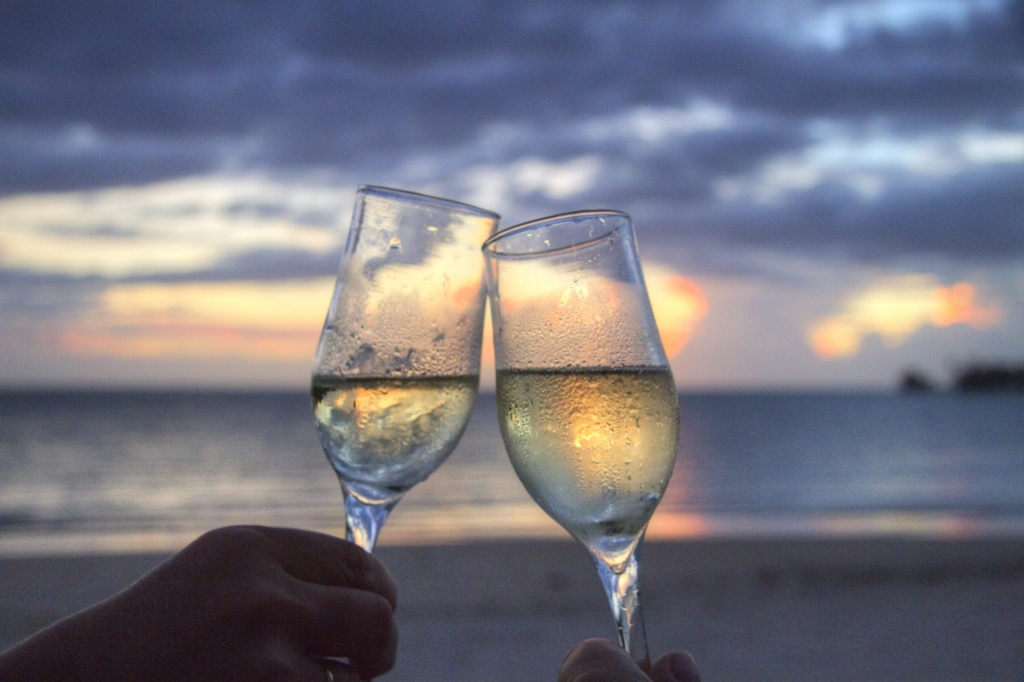 On the Big Island of Hawaii, at 4,000 feet elevation, in the town of Volcano is the Volcano Winery established in 1986 by retired veterinarian Lynn "Doc" McKinney. Doc chose the area for its cool climate and high altitude, and started the vineyard by planting Symphony grape vines. Symphony is a cross between Muscat of Alexandria and Grenache Gris and yields wines that are fruit forward and off dry to sweet. Doc opened the Volcano winery to the public in 1993 selling two white wines made with the Symphony grape, honey wine from Macadamia tree nuts, and red and blush wines, both blended with local Jaboticaba fruit.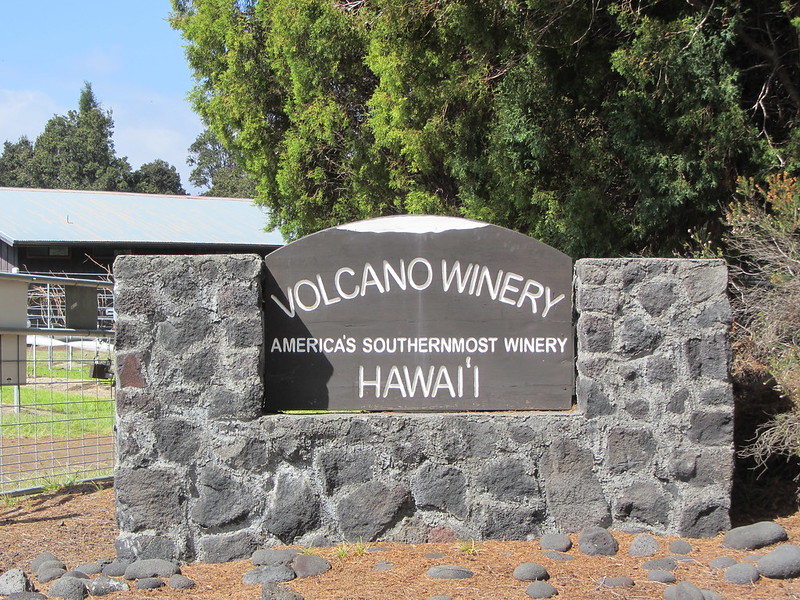 After moderate success and much experimentation Doc sold the winery in 1999 to a wine lover on the United States mainland, Del Bothof. Del continued to produce many of the wines Doc had developed but in 2000 there was a fire in the vineyard and many of the original Symphony vines were destroyed. In place of the lost vines Del planted French American Hybrids grapes including Marchael, Foch, Chambourcin, and Cayuga White along with Pinot Noir. In 2006, Del decided to add tea plants to the winery's crops and developed a tea wine called Infusion, using black tea and their Macadamia Nut Honey wine.
After running the winery remotely for several years with the help of his son and two of Doc McKinney's daughters, Del and Marie Bothof moved to Volcano in 2011 to run the day to day operations of the winery and continue to do so to this day. The winery has seen many changes over the years. Along with the signature wines upon which Doc built the winery, they now produce two estate wines from grapes grown in Volcano: the Estate Pinot Noir and Estate Cayuga White. To learn more about the Volcano Winery and the wines they produce from grapes, fruit, and tea visit www.volcanowinery.com.
Feature Image: David Mark from Pixabay