History of Wine in Illinois
Wine making in Illinois dates to 1691, with the building of a fort by Frenchman Tonto and Francois Daupin de LaForest in the town now known as Peoria where records show the village surrounding the fort had a wine press. In 1778, Jean Baptiste Maillet started a settlement just south of the fort and evidence shows the French settlers living there had a wine vault and winepress, suggesting wine was being produced in the community. It was not until the mid-1800's that the Illinois wine industry truly took root with the establishment of a vineyard in Nauvoo, Illinois on the banks of the Mississippi River. Emile Baxter came to Nauvoo in 1855 to join an Icarian commune, a French-based utopian socialist movement, and stayed after the breakup of the group. Having learned about winemaking from his French friends at the commune Emile planted 8 acres of vineyards and established Baxter and Sons winery in 1857. Today Baxter and Sons is the oldest surviving vineyard in Illinois.
Growth of the Illinois Wine Industry
The Illinois wine industry grew throughout the remainder of the century and vineyards and wineries were established throughout the state including in Peoria, Belleville, and Bloomington as well as in many other locations. By the late 1880s there were over 3,800 acres of grapes planted in Illinois, with 600 hundred alone in Nauvoo along with 40 wineries. By 1900 Illinois was the fourth largest wine producing state in the nation. But, as in so many states with a booming wine industry, it all came to a halt with the enactment of Prohibition in 1919. During Prohibition, some vineyards continued to grow table grapes while others uprooted their vines to plant corn and soybeans and never went back to wine production once Prohibition ended.
Illinois Wine Industry Throughout Prohibition
During Prohibition, the Baxter brothers (sons of Emile Baxter) established the Gem City Vineland Company and remained in business by selling grapes to northern markets for personal wine making and consumption as well as apples and pears locally. In 1936, shortly after Prohibition ended, the Baxter family obtained a wine manufacturing license and established the first bonded winery in the state of Illinois. Baxter vineyard and winery in Nauvoo remains Illinois oldest operating winery and is run by a fifth generation of the Baxter family. To learn more about the history of Baxter's Vineyards and their fruit and French Hybrid grape based wines visit their website.
Development of the Luxury Winery
After Prohibition, the wine industry in Illinois did not truly begin to flourish again until the 1970s. In 1976 a state law was passed to allow wineries to sell their wine to consumers on site. Two early entrants into the industry were Fred and Lynn Koehler who established the Lynfred Winery in Roselle, Illinois just west of Chicago in 1979. Looking to make the highest quality wine, Fred sourced grapes from California, Washington, Michigan, Illinois and recently Chile. The business grew over the years, and in 1997 the Koehler's built and opened a brand new tasting room, luxury bed and breakfast, and a modern wine production facility capable of pumping out 100,000 gallons of nationally recognized wine a year. To plan a day trip or an overnight stay at the winery visit their website.
From 1980-1997 wineries were established throughout northern, central, and southern Illinois. By 2004 the wine industry had exploded with 63 wineries in operation across the state. The Shawnee Hills region in Jackson county in southern Illinois became one of the foremost grape growing regions in the state due to its heightened elevation, well-draining soil, and summer breezes that reduce fungal infestation. In 2006 the Shawnee Hills American Viticultural Area (AVA) was designated by the federal government, becoming the first AVA in Illinois. The AVA encompasses approximately 15 wineries and 55 vineyards growing primarily native American and French hybrid grapes like Chambourcin, Chardonel (a cross of Chardonnay and Seyval grapes), Traminette, and Vignoles. Wines that have the "Shawnee Hills" designation on the label ensure that the wines are with produced with at least 85% local grapes grown within the Shawnee Hills AVA.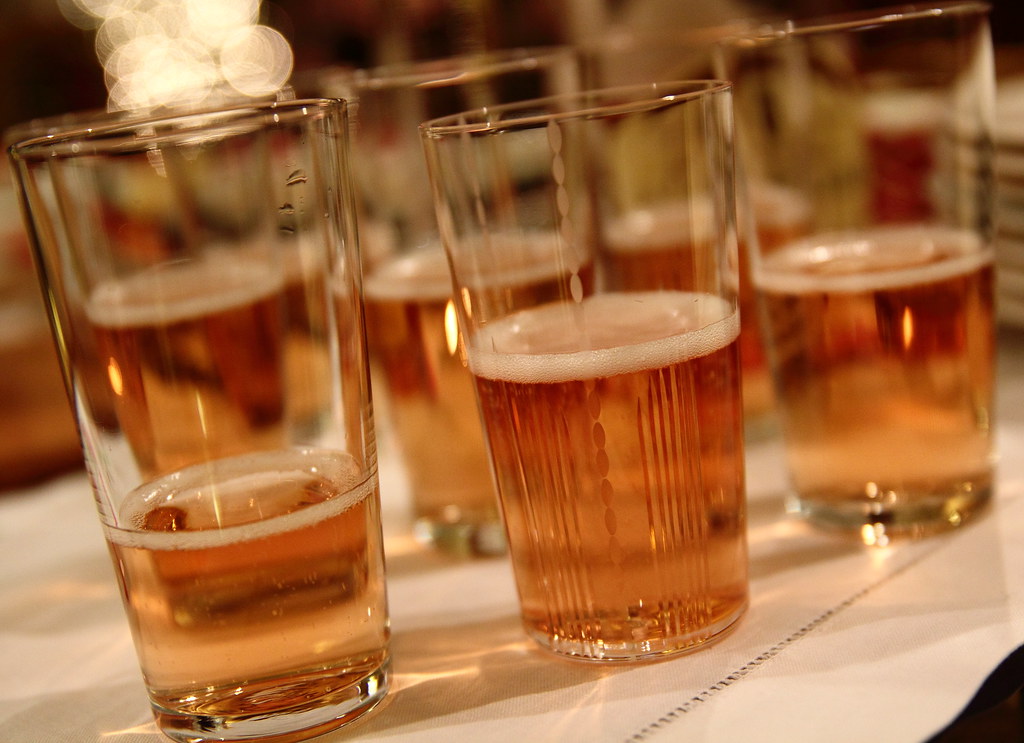 In 2009 The Upper Mississippi River AVA was designated and is a multi-state appellation including Minnesota, Wisconsin, Iowa, and a small part of Northwestern Illinois.  Galena Cellars, in Galena, Illinois was one of the first vineyards and wineries in this part of the state established in 1985 by the Lawlor family, although they had been making wine in Iowa and Wisconsin since 1979. Galena Cellars remains a family owned and operated winery today with daughter Christine as head wine maker for the last twenty-five years. To learn more about Galena Cellars visit their website.
Today Illinois is home to over 165 wineries and tasting rooms, offering award winning wines made from native American, French Hybrid, and Vinifera grapes as well a local fruit. Rose wine is the official wine of Illinois and many wineries have a "Illinois Signature Rosé". To receive this distinction the wine must use 100% Illinois-grown grapes and pass extensive chemical and sensory analysis, conducted by enology specialists and wine industry experts. A Signature Rosé will exhibit lovely fruit and floral flavors, a gorgeous pink color, and crisp finish. To learn more about the Rosé wines of Illinois as well as see a list of wineries visit the Illinois Grape Growers and Vintners Alliance(IGGVA).
Feature Image: Alessandra Caretto from Unsplash