Ají de Gallina originally stemmed from a Spanish dessert known as Manjar Blanco which used chicken breast, sugar, milk, and rice flour in the recipe. In time, ají amarillo peppers were added to the ingredient list and the traditional Peruvian dish Ají de Gallina was born. Considered to be one of the most important ingredients in Peruvian cooking, the ají amarillo pepper is known for its distinctive yellow color. We recommend starting with 2 tablespoons ají amarillo paste, but if you'd like to increase the heat level, simply add an extra teaspoon or two of ají amarillo paste into the mixture while blending during step 6. 
Ají de Gallina
Please always check your food to ensure your food has been cooked to safe serving temperatures. Please see our guide
here
for recommended FDA Time & Temperatures.
Servings: 4
Difficulty: 1 hour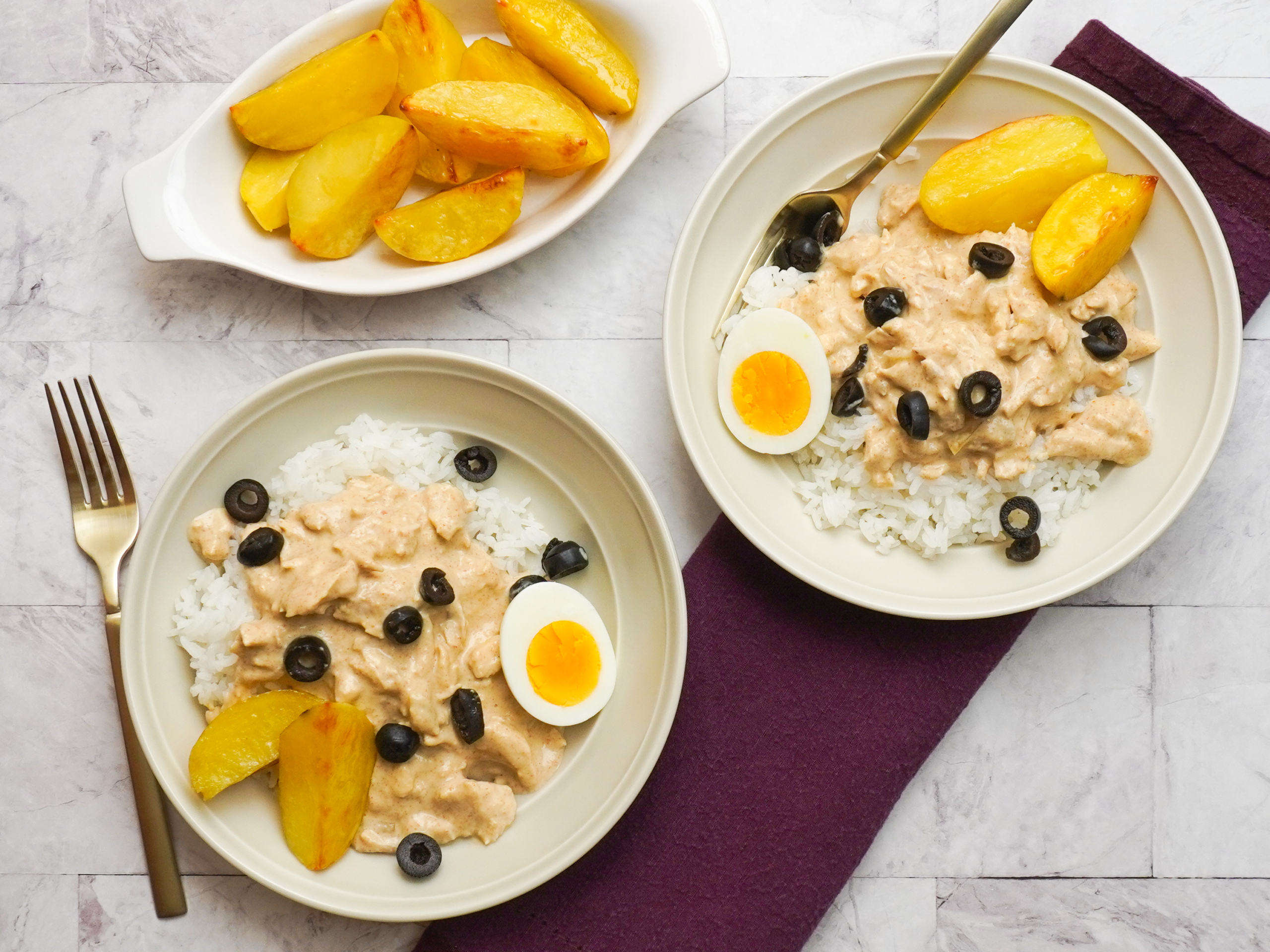 Ingredients
4 slices white bread
¾ cup evaporated milk
2 tbsp ají amarillo paste
3 cloves garlic, grated
½ large onion, chopped
1 ¼ cup chicken stock
1 ¼ lb chicken breast, cut into 2" cubes
4 Yukon gold potatoes, peeled and quartered
3 tbsp chopped walnuts
4 tbsp grated parmesan cheese
4 cups cooked white rice
2 large eggs, hard boiled and halved
½ cup sliced black olives
Directions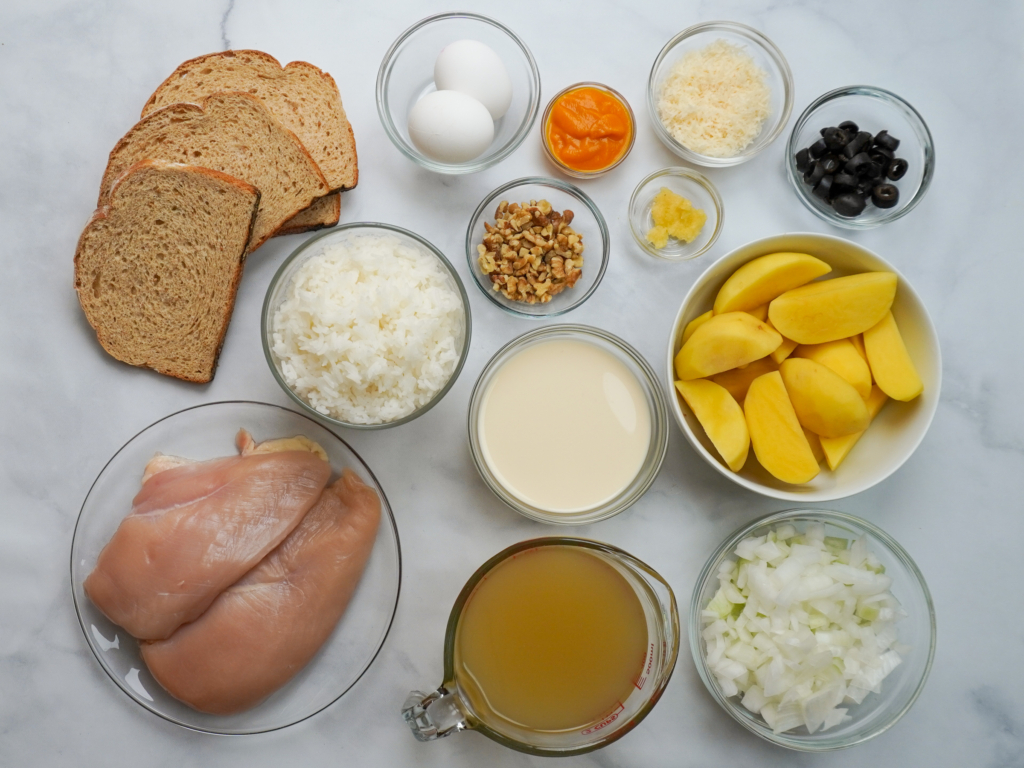 1) Add 4 bread slices to a medium bowl and pour ¾ cup evaporated milk over the bread. Set aside.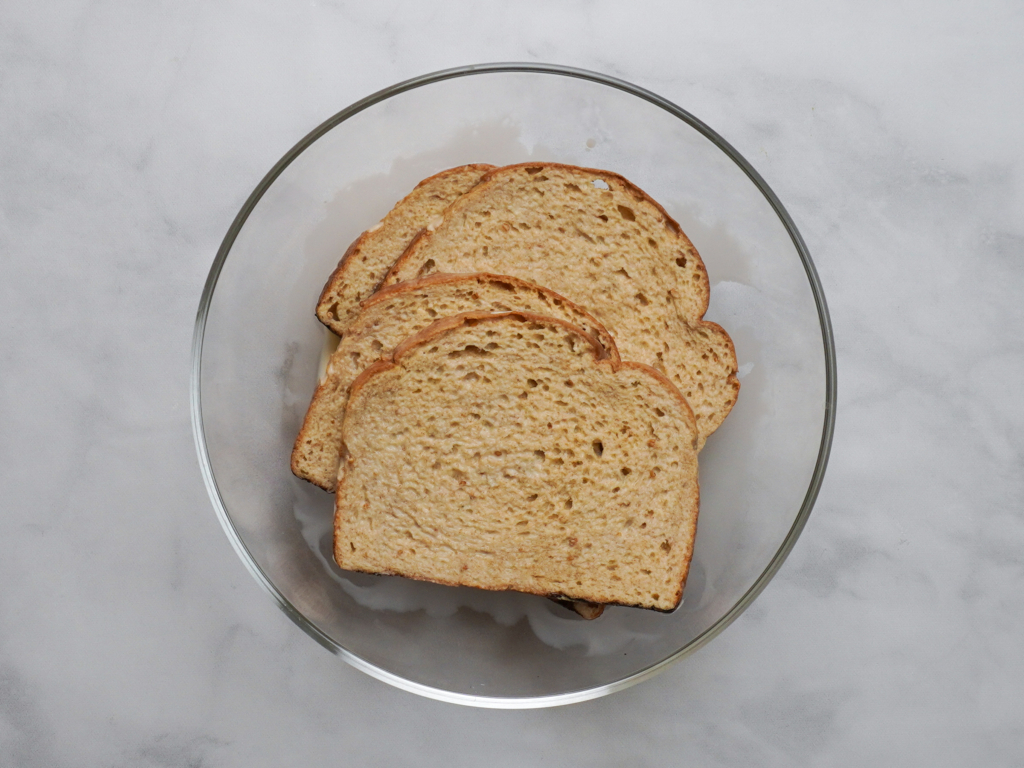 2) In a Suvie pan, mix together 2 tbsp olive oil, 3 cloves garlic, ½ large chopped onion, and 2 tbsp ají pepper paste. Season with salt, insert the pan into the bottom zone of your Suvie and broil for 15 minutes.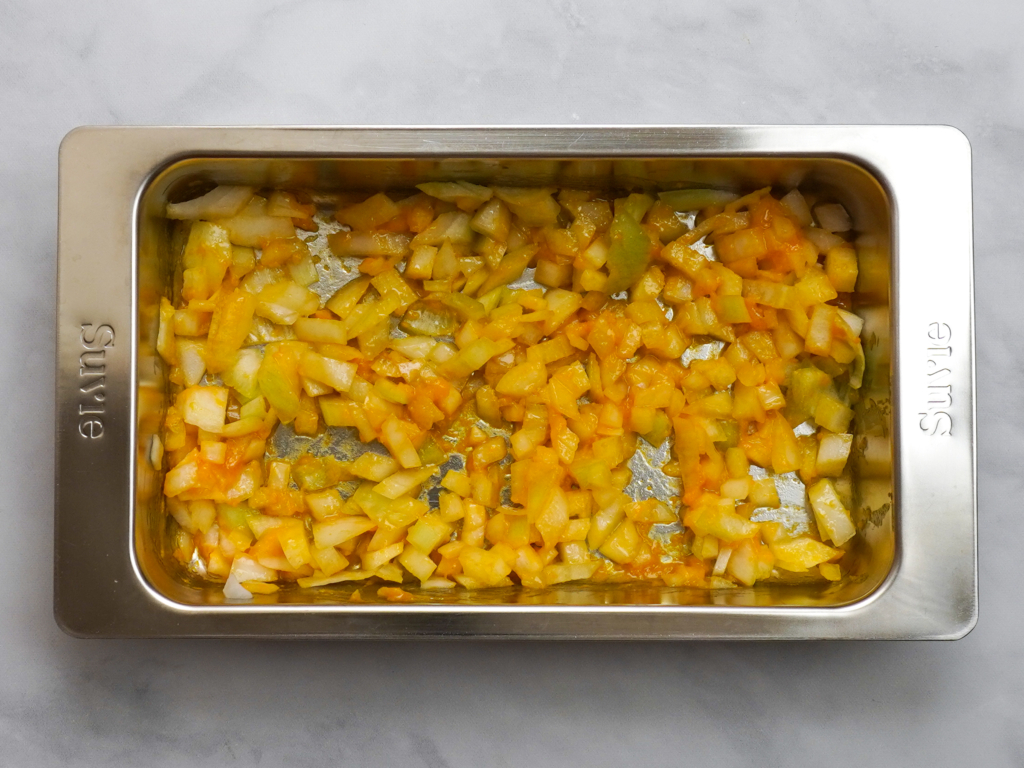 3) Remove the pan from your Suvie. Add 1 ¼ cups chicken stock to the pan and stir. Place 1 ¼ pounds chicken breast into the pan and load the pan into the bottom of your Suvie.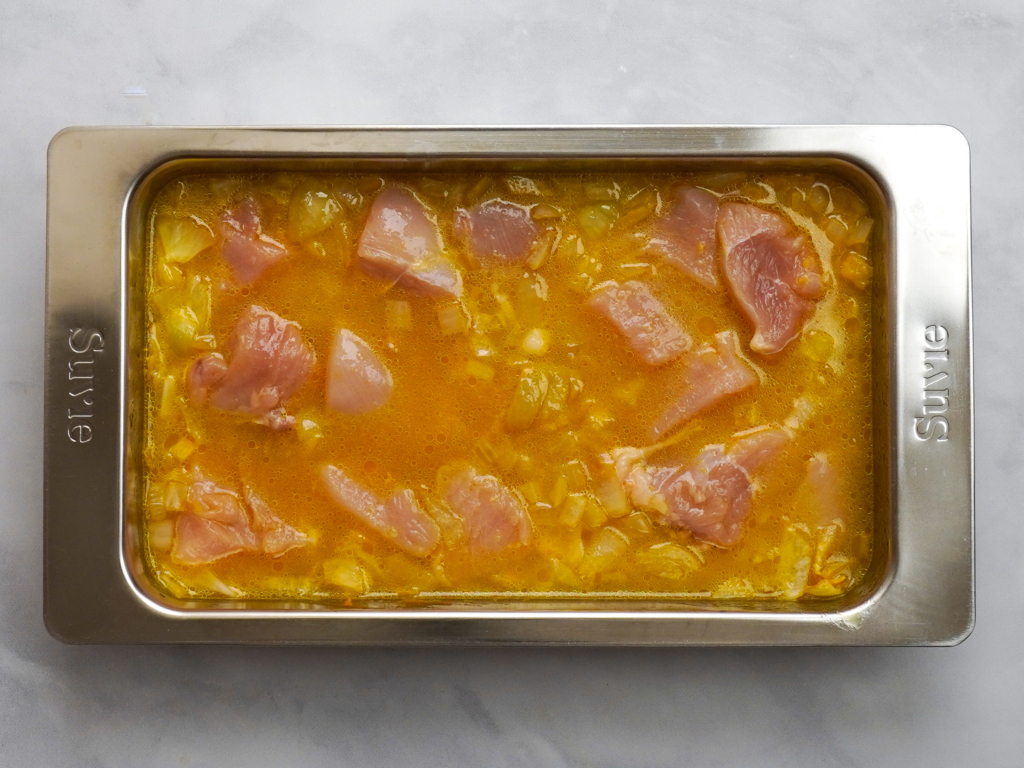 4) Add 4 Yukon gold potatoes to another Suvie pan. Drizzle potatoes with oil and season with salt. Load the pan into the top of your Suvie, input settings, and cook now.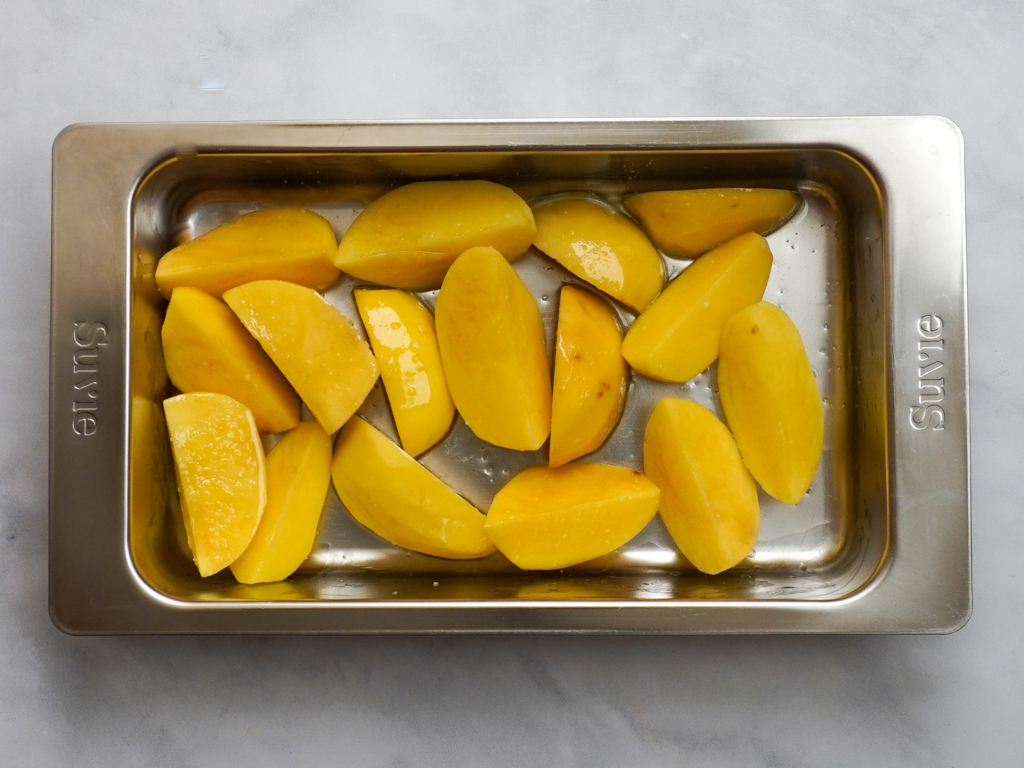 Suvie Cook Settings
Bottom Zone: Roast at 400°F for 1 hour
Top Zone: Roast at 400°F for 50 minutes
5) After the cook, remove the pans from your Suvie. Transfer the chicken breasts to a cutting board and shred. Add chicken to a large bowl.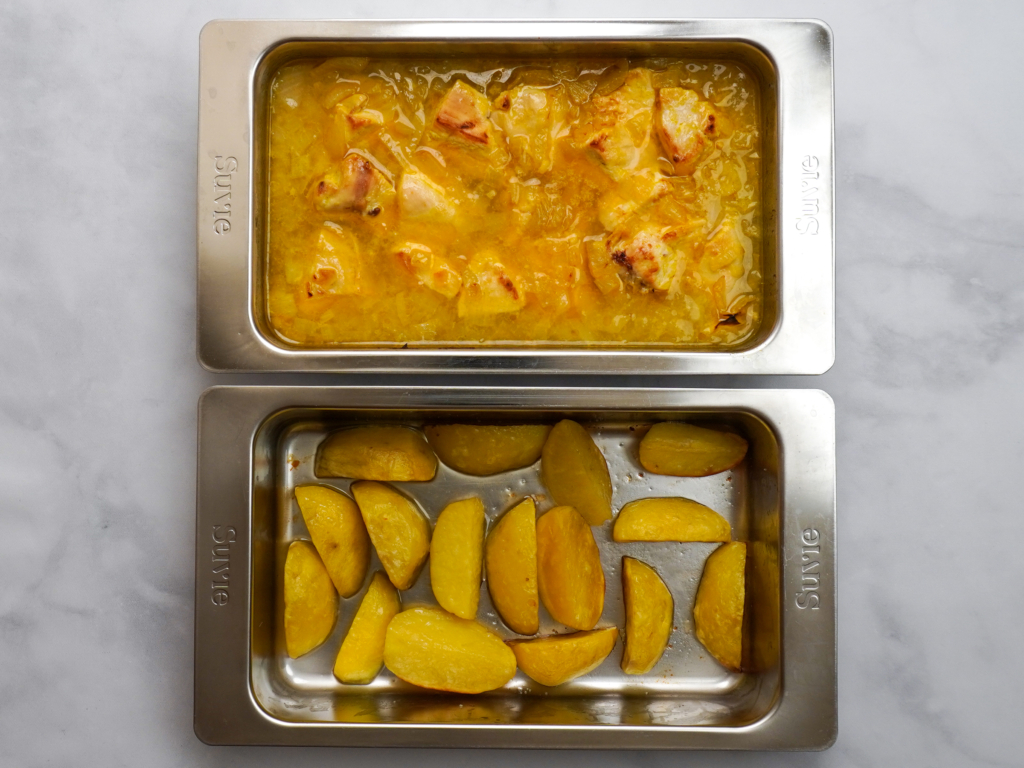 6) In a blender, add the soaked bread, the chicken stock mixture, 3 tbsp chopped walnuts, and 4 tbsp grated parmesan cheese. Blend until fully incorporated and smooth. Pour sauce over shredded chicken and gently fold together.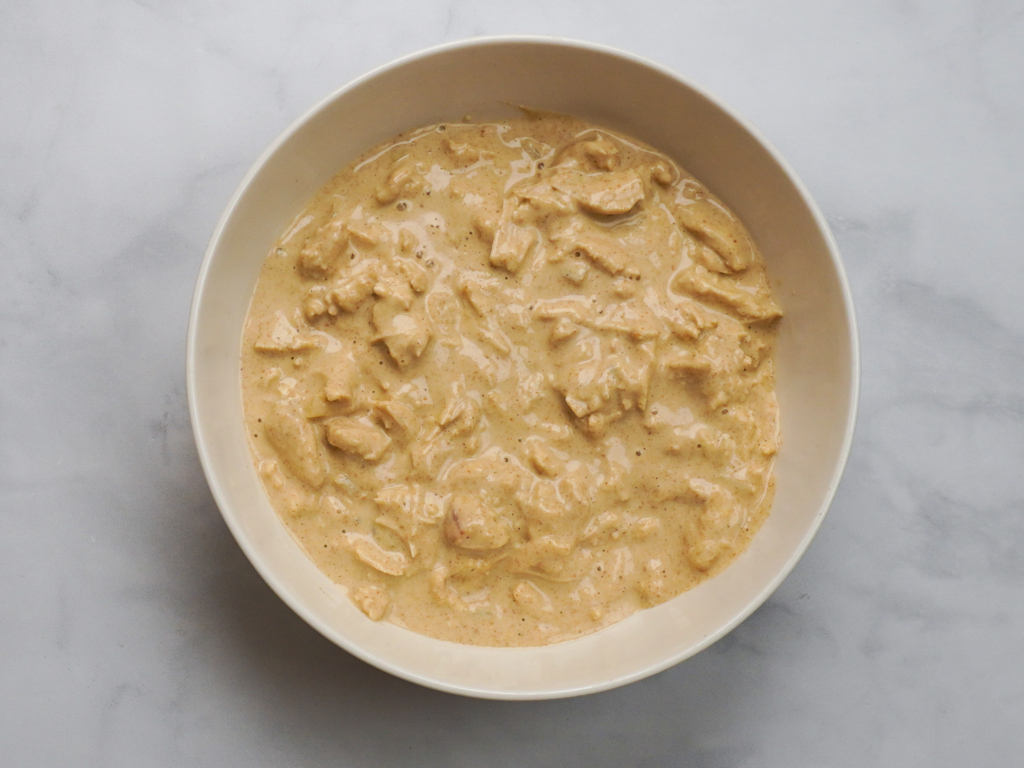 7) To serve, divide rice between plates and top with chicken and sauce. Add hard boiled eggs and roasted potatoes to plates, and garnish with black olives.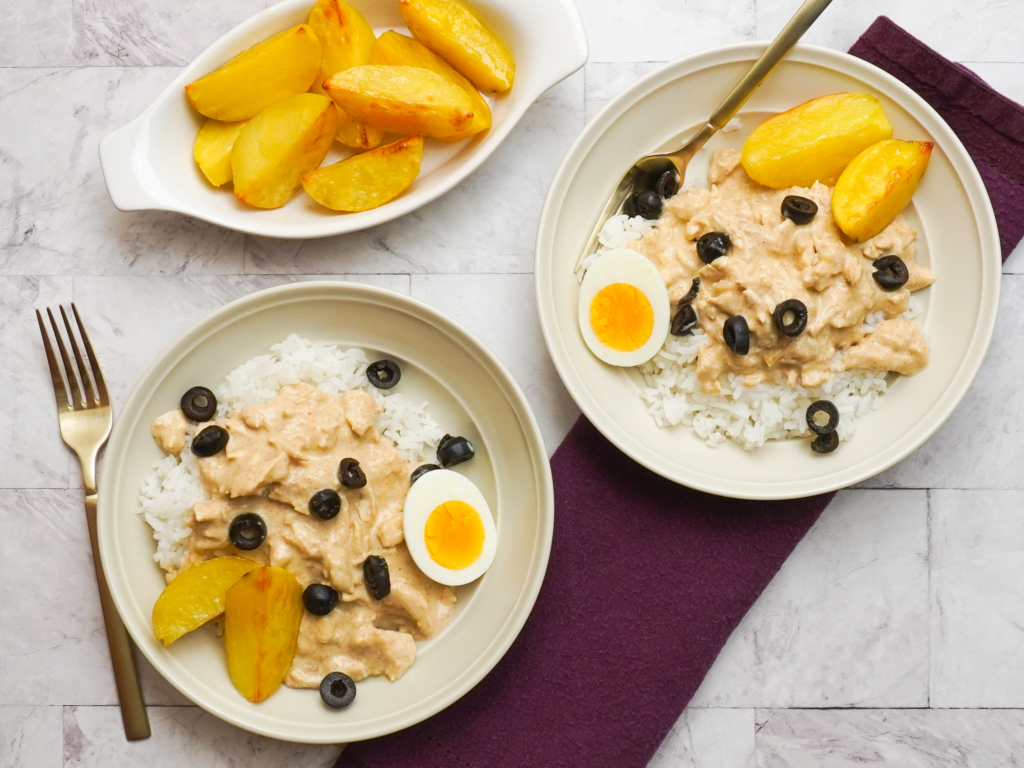 Nutrition
Nutritional Information per serving (4 servings per recipe): Calories 650, Total Fat 15g, Total Carbohydrates 67.3g, Total Sodium 768.7mg, Total Protein 55.1g