This delicious beef stew hails from the Azores where it is traditionally cooked in an unglazed clay pot over low heat for a long period of time. Slow cooking in Suvie replicates the same method. The addition of cinnamon, clove, and allspice give this stew an undercurrent of warm flavors that is bolstered by the smoky bacon and rich beef.
Alcatra (Portuguese beef stew)
Please always check your food to ensure your food has been cooked to safe serving temperatures. Please see our guide
here
for recommended FDA Time & Temperatures.
Servings: 4
Difficulty: 7 hours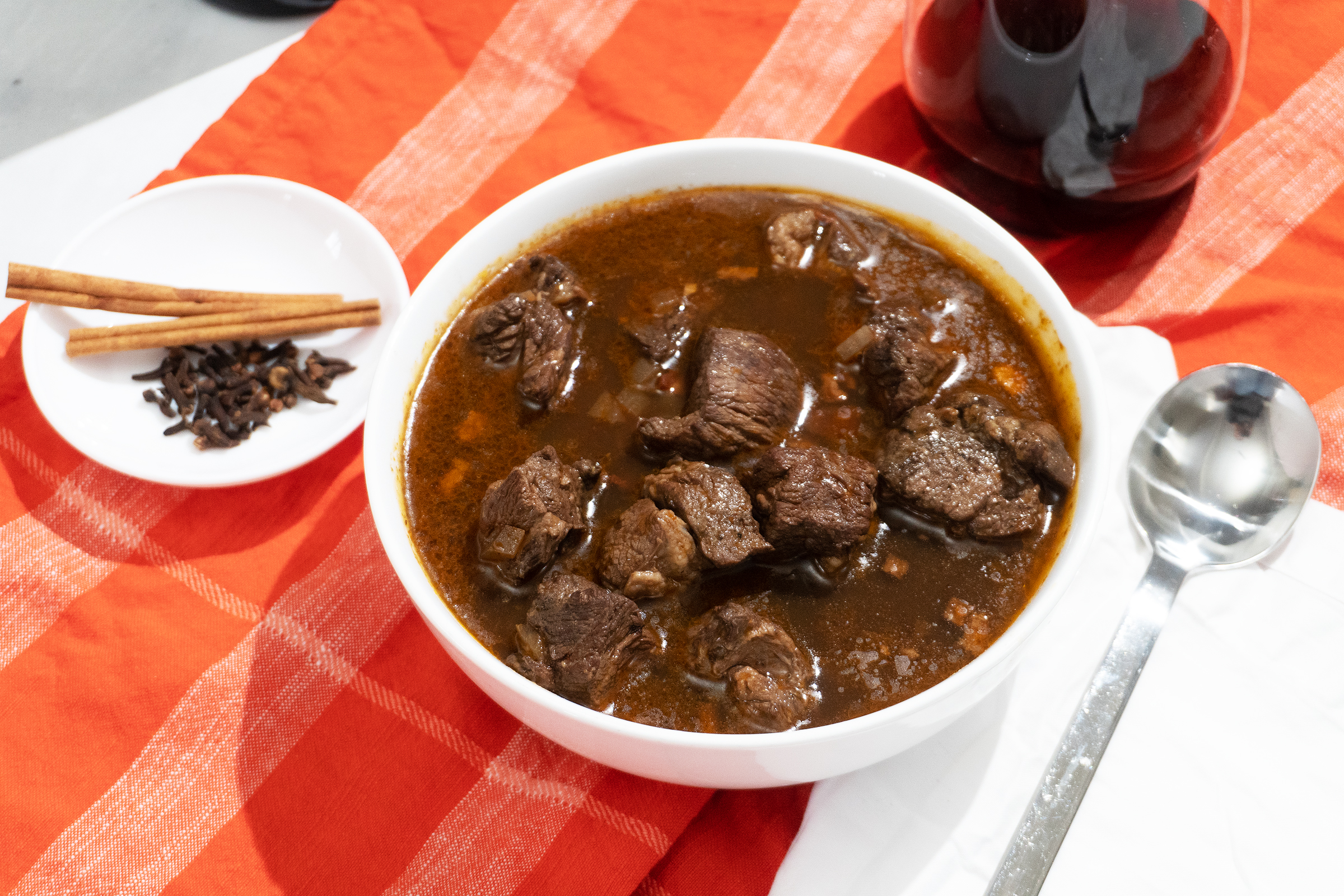 Ingredients
4 oz bacon, chopped, about 4 slices
2 lbs chuck roast, cubed
1 small onion, finely chopped
2 garlic cloves, minced
1 tbsp tomato paste
⅛ tsp cinnamon
⅛ tsp ground allspice
4 whole cloves
1 bay leaf
1 cup red wine
2 cups beef stock
Directions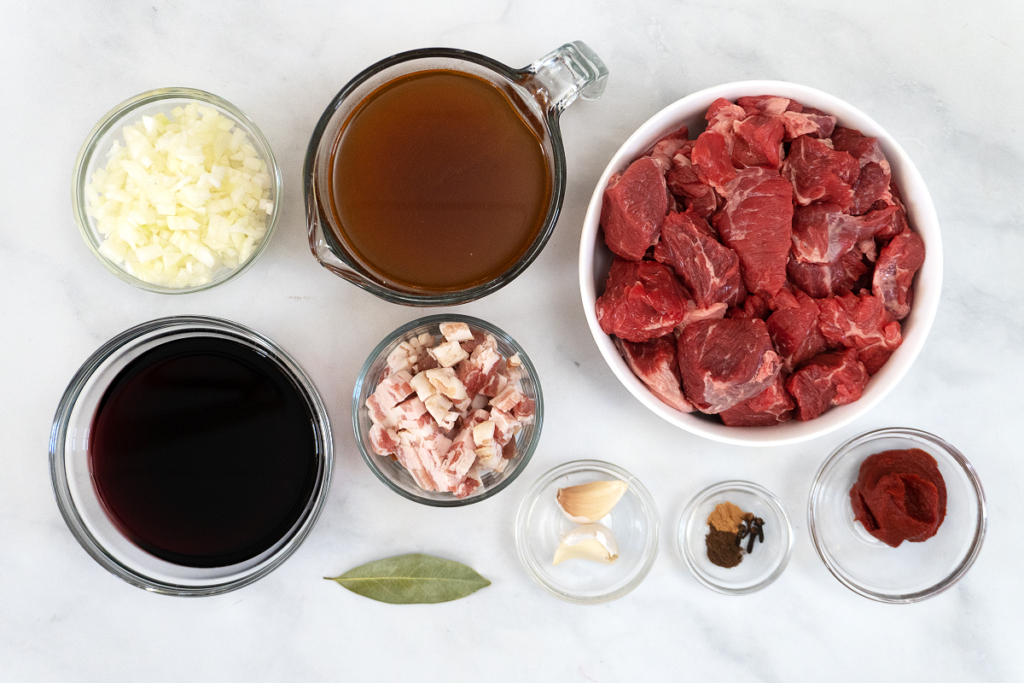 1) Place 4 oz chopped bacon in a large skillet over medium heat. Cook, stirring occasionally until bacon is rendered and crisp, about 5 minutes. Remove bacon and set aside. Pour off all about 1 tbsp oil from skillet.
2) Season 2 lbs chuck roast with 2 tsp kosher salt and ½ tsp ground black pepper. Add chuck roast to the skillet. Brown beef, about 2 minutes per side, and then transfer to a Suvie pan.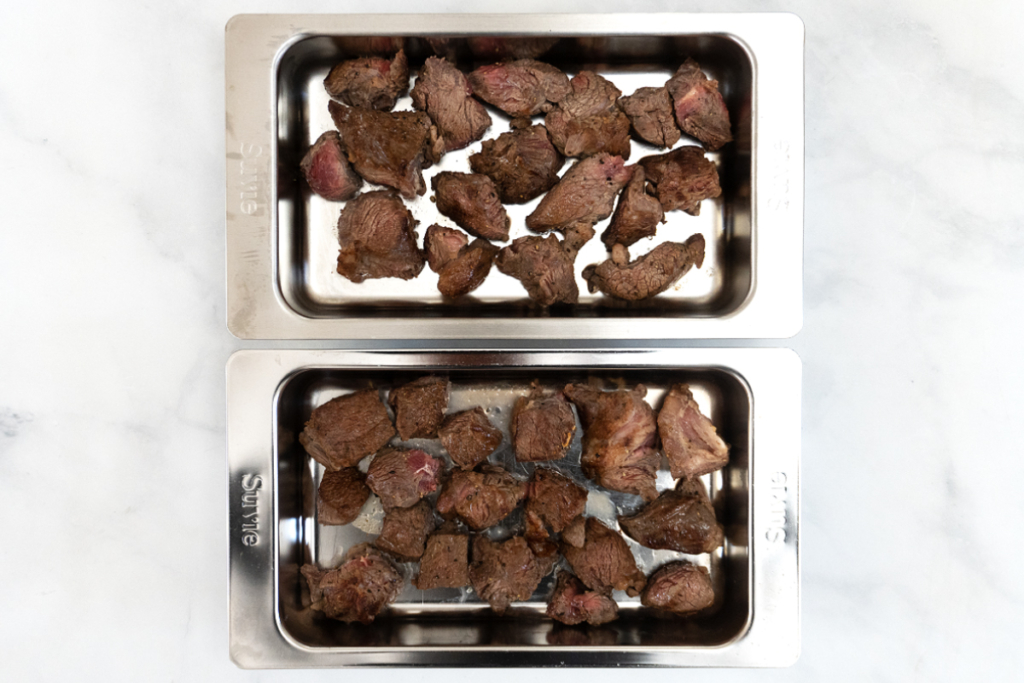 3) Add 1 chopped onion to the skillet and cook until softened, about 5 minutes. Add 2 minced garlic cloves, 1 tbsp tomato paste, ⅛ tsp cinnamon, 4 whole cloves, ⅛ tsp allspice to the skillet and cook, stirring constantly for 1 minute. Add 1 cup red wine, bring to a boil, and cook until thick and reduced by half, about 2 minutes. Remove from heat and divide between Suvie pans with beef.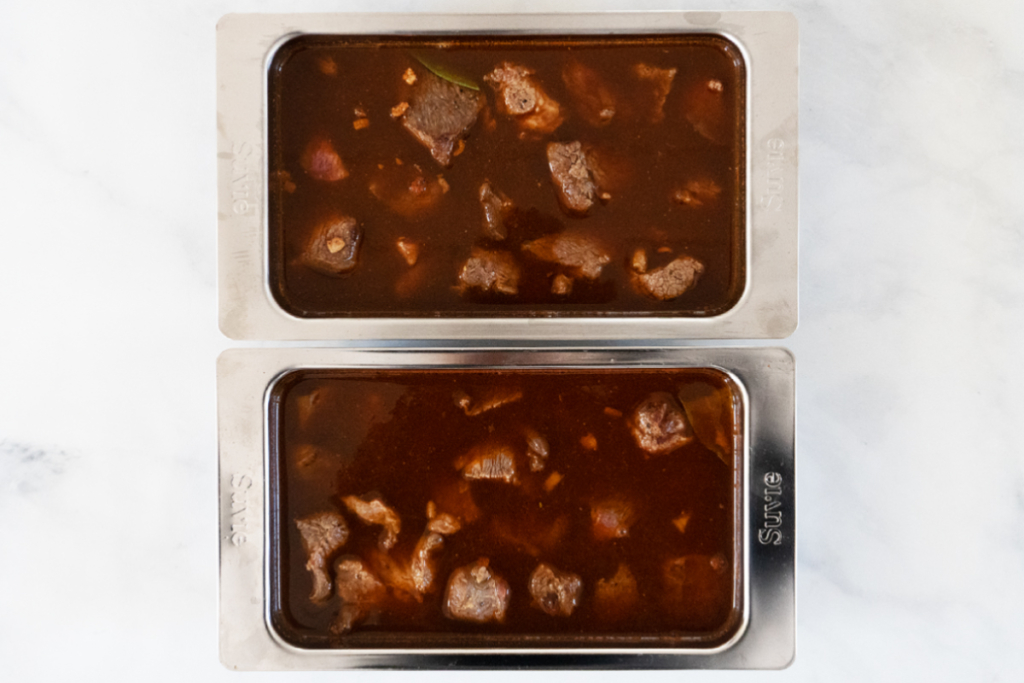 4) Add 2 cups beef stock, bacon, and just enough water to just cover the meat (about 1 cup per pan). Break bay leaf in half and divide between pans. Place pans in Suvie, input settings and cook now.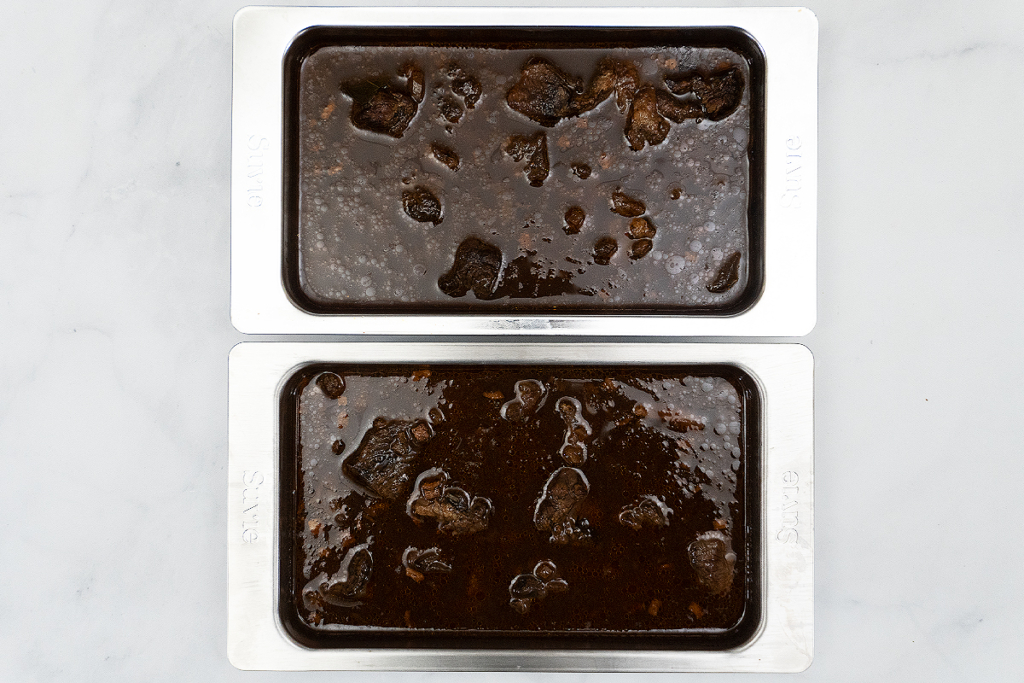 Suvie Cook Settings
Bottom Zone: Slow Cook Low for 6 hours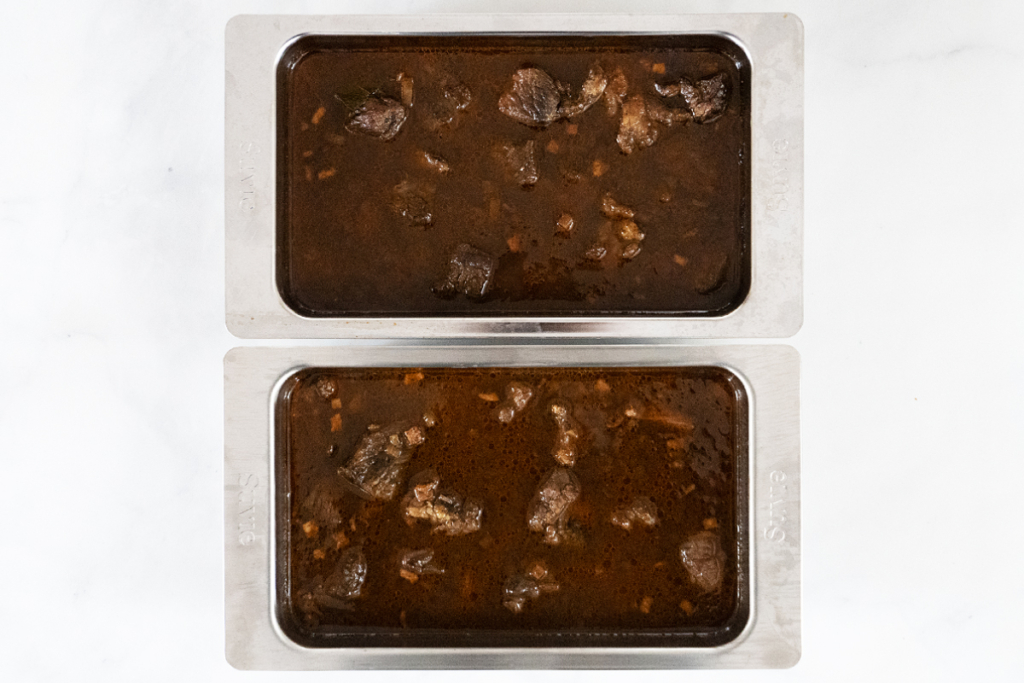 5) After the cook, season beef stew to taste with salt and pepper, divide between bowls, and serve.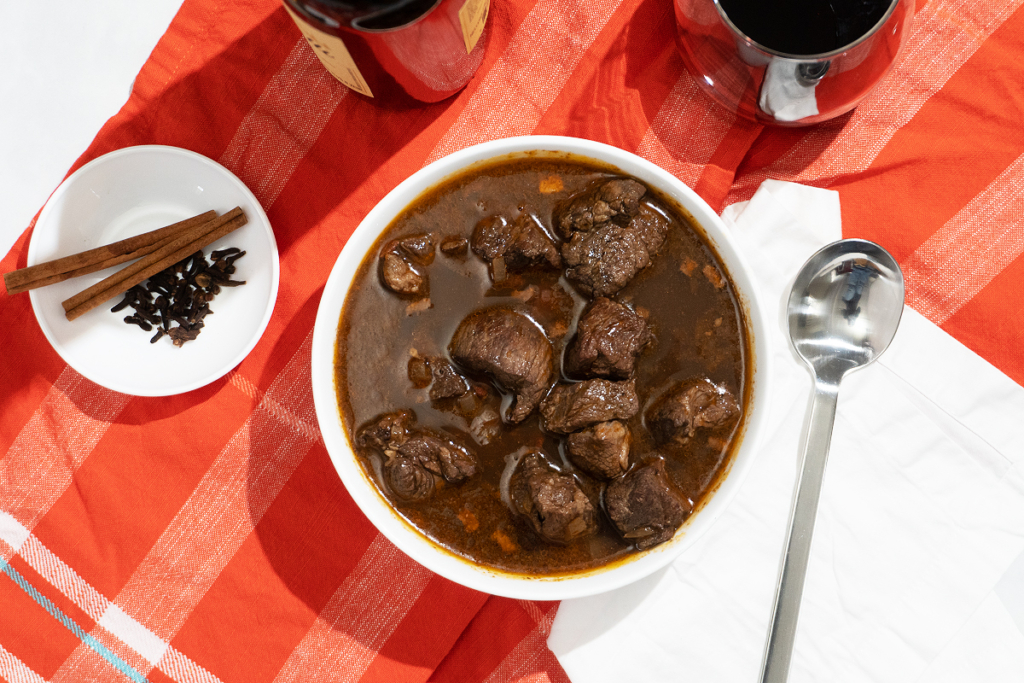 Nutrition
Nutritional Information per serving (4 servings per recipe): Calories 590, Total Fat 27g, Total Carbohydrates 5g, Total Sodium 970mg, Total Protein 71g.