Enoki mushrooms, also called velvet shank, are widely known and enjoyed across a multitude of cuisines around the world. These mushrooms are adored by many because these little fungi require very little time to cook and can even be eaten raw.
History Of Enoki Mushrooms
The history of enoki mushrooms can be traced back to 800 BCE in Asia. Enoki mushrooms were first cultivated in Japan. They slowly started being cultivated all around North America and East Asia. Today, the secret is out about enoki mushrooms, and they are now found in supermarkets and farmer's markets in Asia, North America, Europe, and Australia.
Flavor of Enoki Mushrooms
These sweet and succulent tasting mushrooms make them a perfect recipe ingredient for a variety of delicacies. Enoki mushrooms have a mild flavor. They also have a little bit of a sweet and fruity flavor to them. They are delicate yet firm in texture; when cooked, they become crispy in texture.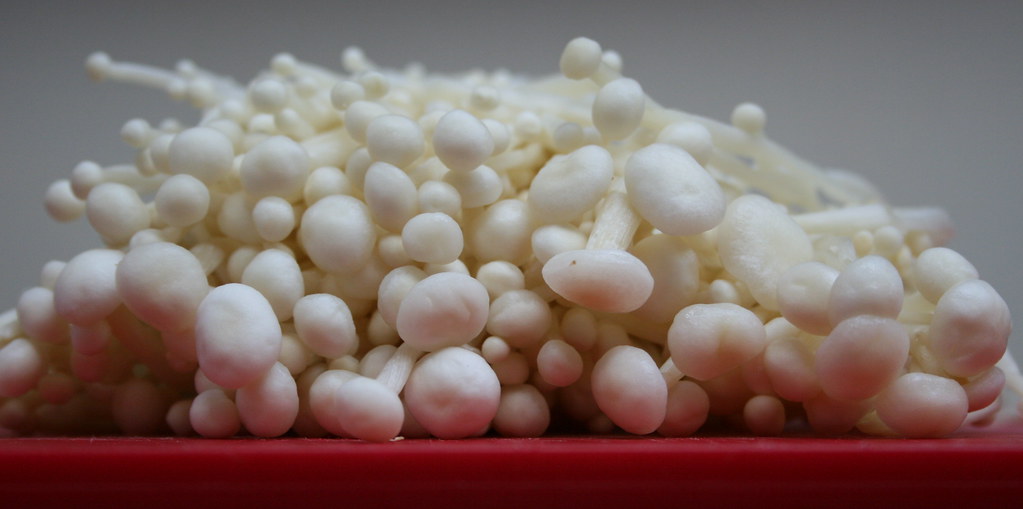 Health Benefits of Enoki Mushrooms
Enoki mushrooms are high in antioxidants and fiber. They contain vitamins like niacin, riboflavin, potassium, calcium, and iron. These mushrooms are also low in cholesterol.
Enoki mushrooms have been used to treat stomach problems like constipation and regulate bowel movements. They are also used to treat liver disease, and even high blood pressure in Asia for centuries.
Enoki mushrooms also boost the immune system. As these mushrooms are a non-meat source of conjugated linoleic acid, they assist in losing body fat.
These mushrooms are also high in amino acids; they help in memory development and cognitive functioning. These mushrooms are also excellent in reducing allergies and even prevent rhinitis, eczema, and asthma. What can't the enoki do?!
Culinary Benefits of Enoki Mushrooms
One of the most commonly prepared dishes with enoki mushrooms is noodle soup with fresh coriander, pepper, and vegetables.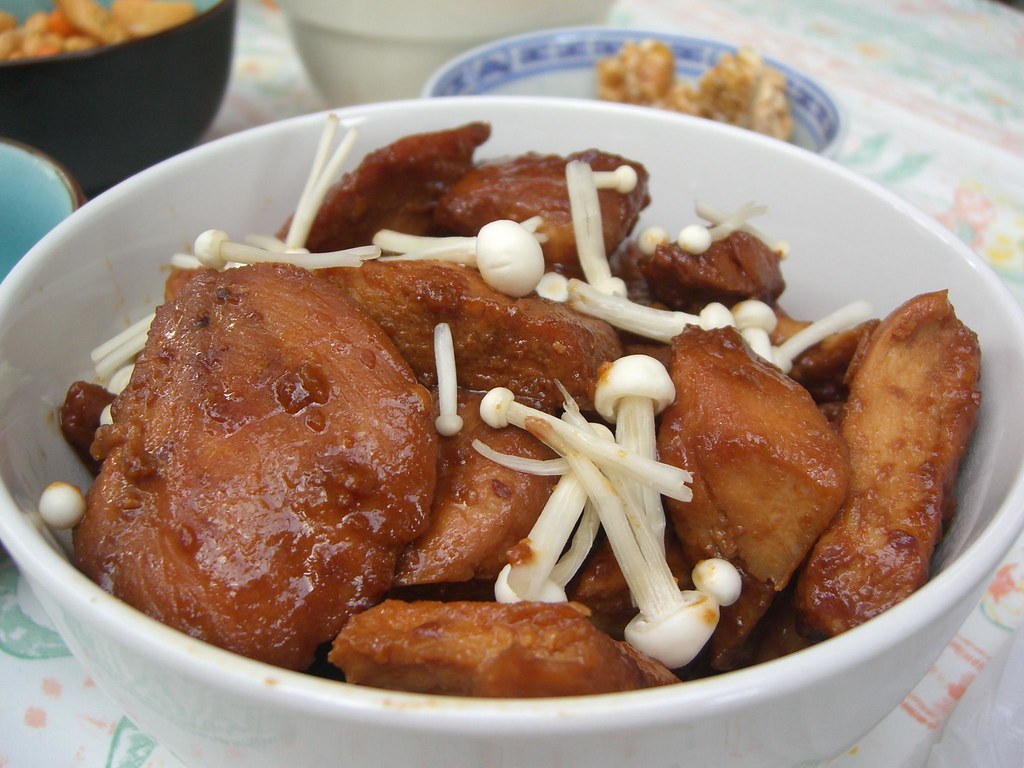 Another soup dish that you can prepare is some ramen miso soup with tofu, enoki mushrooms, miso paste, bok choy, and green onions. These hearty dishes are perfect on rainy days or during cold weather.  Use enoki mushrooms instead of creminis in this delicious creamy mushroom and wild rice soup recipe.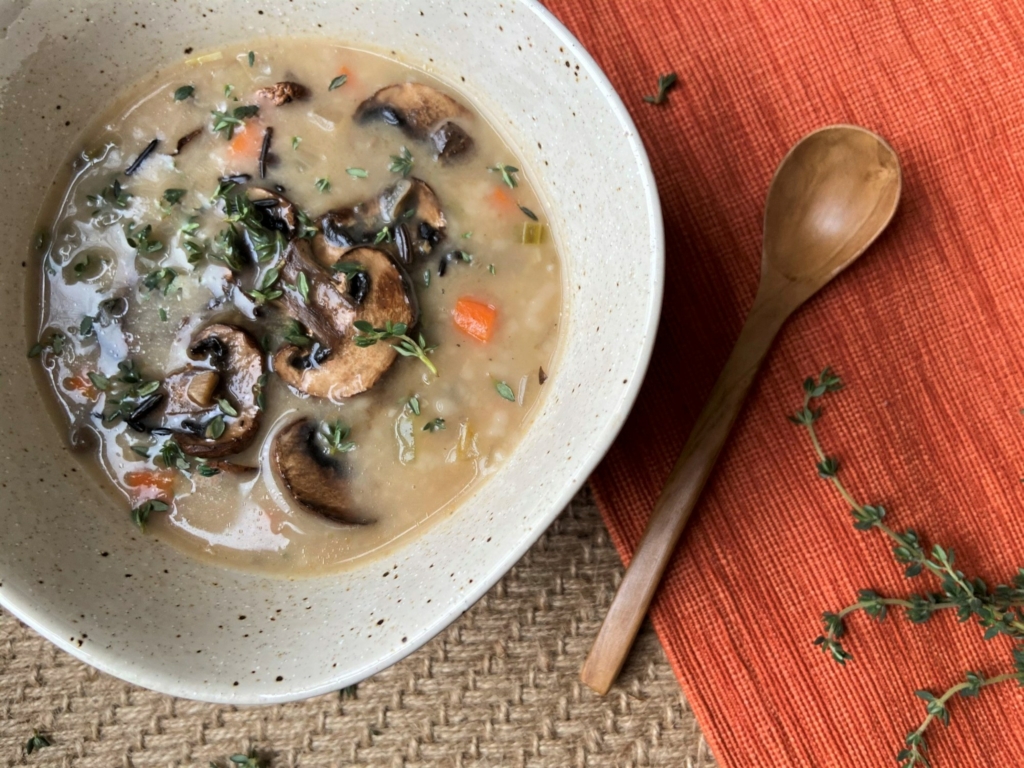 If you are looking for a heartier meal, you can prepare some shrimp noodles and chicken with enoki mushrooms. You can also make beef rolls with stuffed enoki mushrooms, teriyaki sauce, choy sum, sugar, and salt.
If you are looking for something light, a microgreen salad with carrots, shallots, and black pepper with crispy enoki mushrooms is a great option for you.
A quick meal that you can prepare with enoki mushrooms is to roll some bacon around it and fry it with some pepper and olive oil. Enoki mushrooms can also be steamed and prepared with green onions, garlic cloves, soy sauce, and some sesame oil.
If you are looking for some yummy bacon and enoki mushroom combination, then you should definitely try out this mouth-watering mushroom and bacon sausage recipe.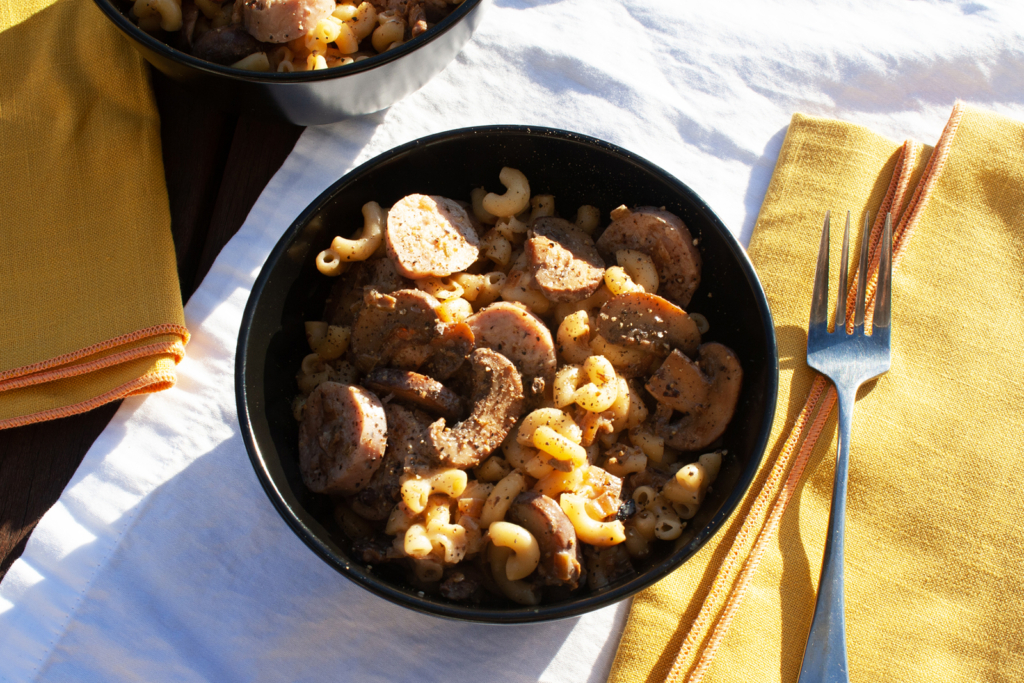 A famous Korean dish with these mushrooms is the enoki mushroom pancakes made with some all-purpose flour or rice flour, carrots, onion, garlic, and black pepper. All these ingredients are blended together to prepare the pancakes and then fried in hot oil. They go best with some Korean pancake dipping sauce.
Storage
Enoki mushrooms remain fresh in the refrigerator for about 14 days. Make sure you put them in a shrink-wrapped package before refrigerating with some holes so that they can breathe.
Feature Image: Flickr user Peyman Zehtab Fard ( CC BY-NC 2.0 )