Those who enjoy steak might have heard of tarragon, because tarragon sauce is among the most widely used ingredients in steak sauces. Tarragon is a leafy green herb known for its strong aroma and subtle licorice flavor.
Introduction to Tarragon
Recognized by its skinny and glossy leaves, tarragon is usually used in French foods including many egg and chicken dishes, as well as Béarnaise sauce. 
Tarragon is easy to plant due to its perennial nature. The herb has woody and tough stems and thin and long leaves with sharply pointed ends.
You will find many varieties of the herb on the market, but French tarragon is the most widely used. All varieties differ in taste. Russian tarragon is said to be the strongest.
Dried Versus Fresh
You can choose to use fresh tarragon or dry tarragon. Most experienced cooks prefer fresh tarragon due to its delicate touch. However, some people prefer dried herbs; if you want to try dried tarragon then remember that 1 tablespoon of fresh tarragon equals 1 teaspoon of dried tarragon. You can dry fresh tarragon at home by keeping it in a jar or putting it in an oven or dehydrator.
Tarragon Taste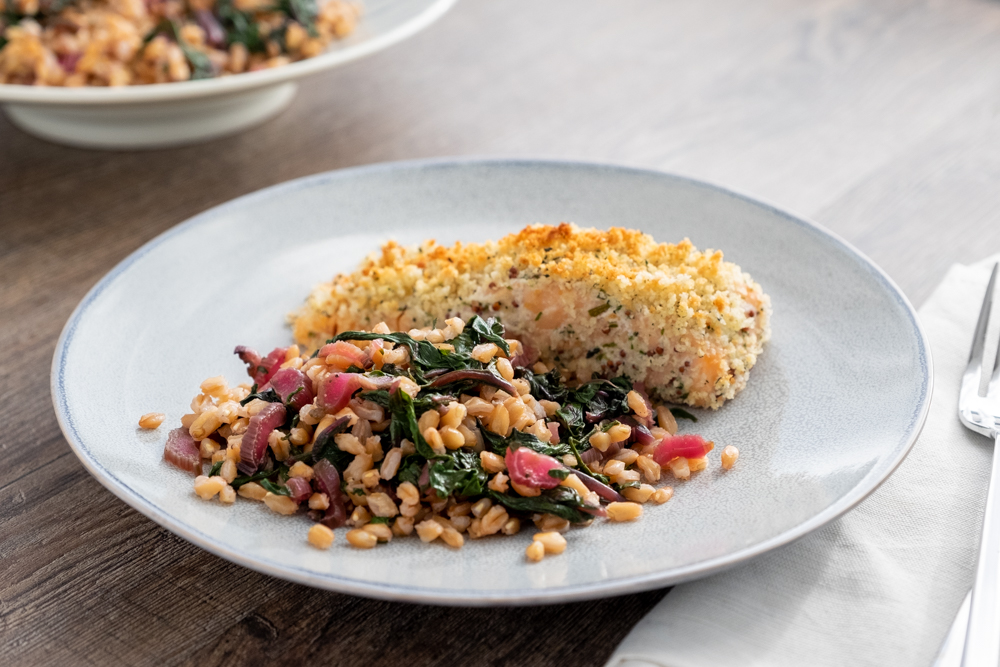 Tarragon offers a mix of sweet and bitter, with dashes of pepper, mint, vanilla, and eucalyptus. It is loved by people who prefer licorice-tasting foods.
Tarragon Recipes: What to Try
Tarragon is a classic pairing with seafood, especially fish. Try our recipe for Salmon Burgers or White Fish with Herb Butter or Tarragon-Panko Salmon with Farro to experience this delicious combination. Tarragon can also stand up to more meaty applications. Our recipe for Turkey Meatballs with Herbs is a creamy and delicious meal that shows off tarragon's bright licorice flavor. 
Feature Image: Flickr user wickenden (CC BY-SA 2.0)