Reimagine takeout with this delicious Chinese-American dish. Juicy strips of stir fry beef are cooked with tender broccoli florets in a sweet and savory sauce. Served over white rice and finished with nutty sesame seeds, this family-friendly dish is sure to please. 
Beef and Broccoli with Sesame Seeds
Please always check your food to ensure your food has been cooked to safe serving temperatures. Please see our guide
here
for recommended FDA Time & Temperatures.
Servings: 2-4
Difficulty: 40 minutes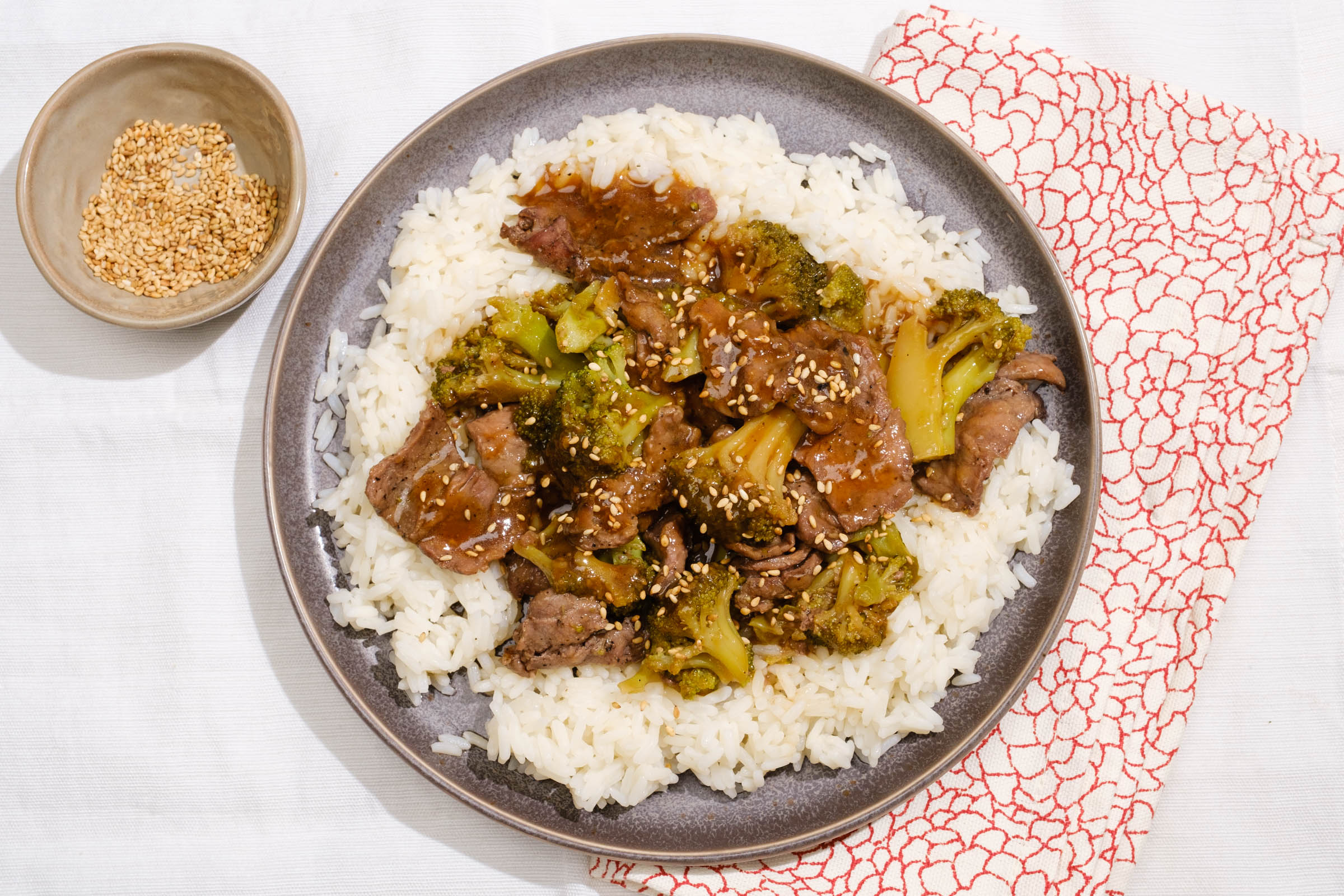 Ingredients
1- 2 packets stir fry sauce
1- 2 packages stir fry beef
1- 2 packages broccoli
1- 2 packages white rice
1- 2 packets sesame seeds
Directions
1) Place stir fry sauce in a bowl of hot water for 2-3 minutes to thaw.
2) Open stir fry beef and place in a Suvie pan. Before opening, tap broccoli package against the countertop to break up any large pieces. Open and place around the beef. Cut open stir fry sauce and pour on top of the beef and broccoli. Place pan in the Top Zone of Suvie.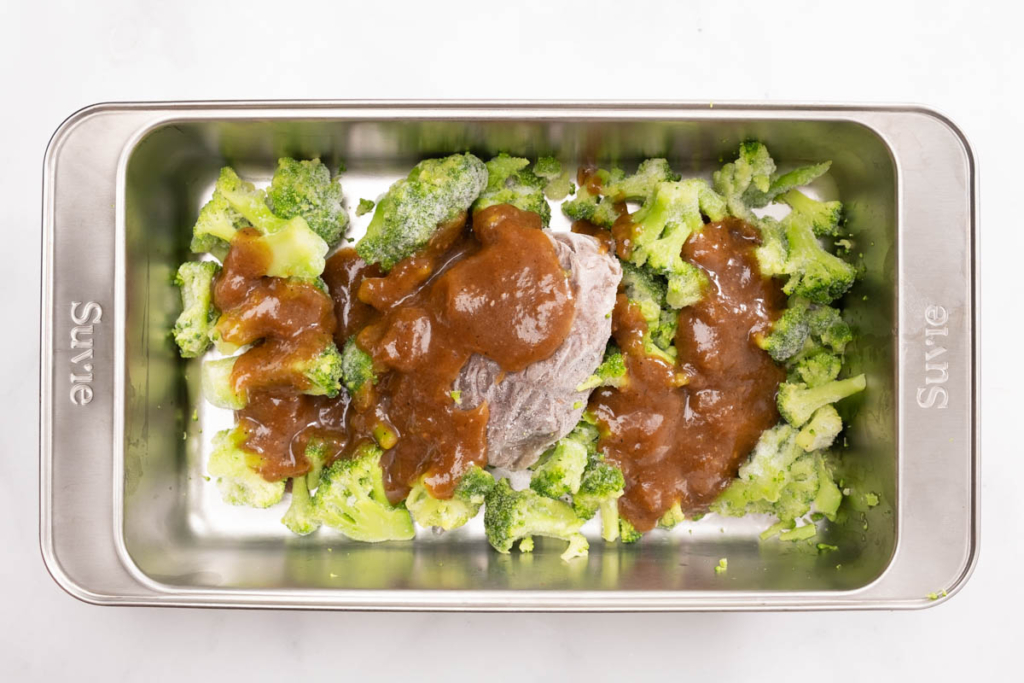 3) Gently tap white rice package against the counter to break up any large pieces. Pour rice into a second Suvie pan and season with 2 tbsp (4 tbsp) water, 1 tbsp (2 tbsp) olive oil or butter (optional), and 1/4 (1/2) tsp salt. Place pan in Bottom Zone of Suvie.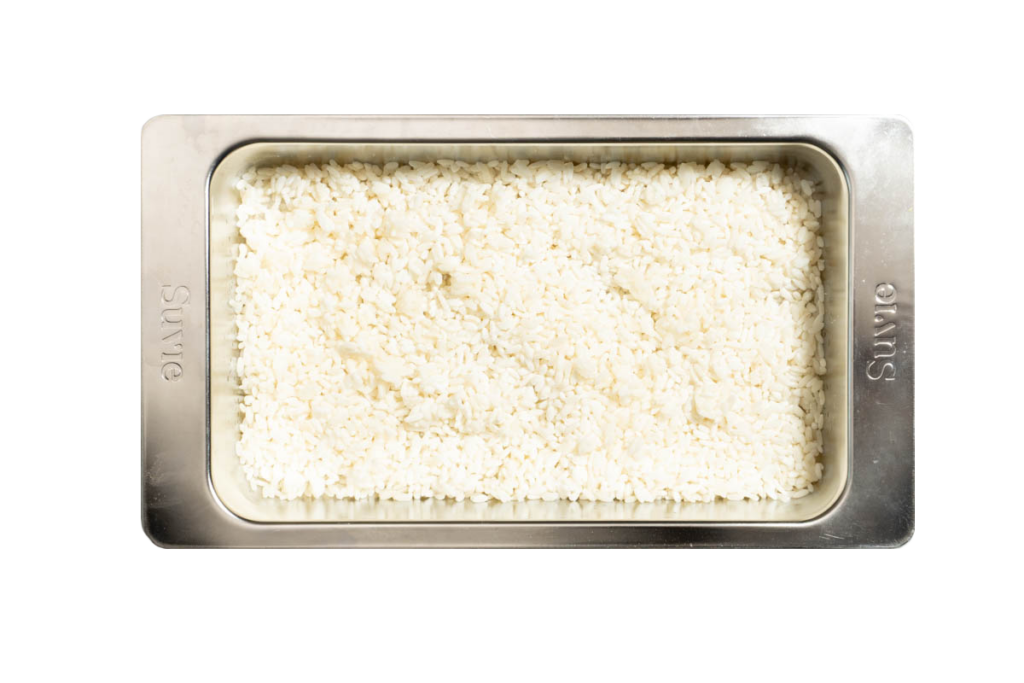 4) Input settings and cook now or schedule. Be sure to select "Yes" when asked if cooking from frozen.
Suvie Cook Settings
Bottom Zone: Roast at 300°F for 8 minutes (for 4 servings, Roast for 8 minutes)
Top Zone: Roast at 350°F for 15 minutes (for 4 servings, Roast for 22 minutes)
5) After cooking, remove beef and broccoli from Suvie, leaving white rice in Suvie to keep warm. Use two forks to separate the beef and stir into the sauce and broccoli. Season to taste with salt and pepper. Return pan to Suvie. Confirm 10 minute broil time for the beef, and cook.
6) Remove both pans from Suvie. Fluff the white rice with a fork and season to taste with salt and pepper. Divide rice between plates and top with the beef and broccoli. Garnish with sesame seeds.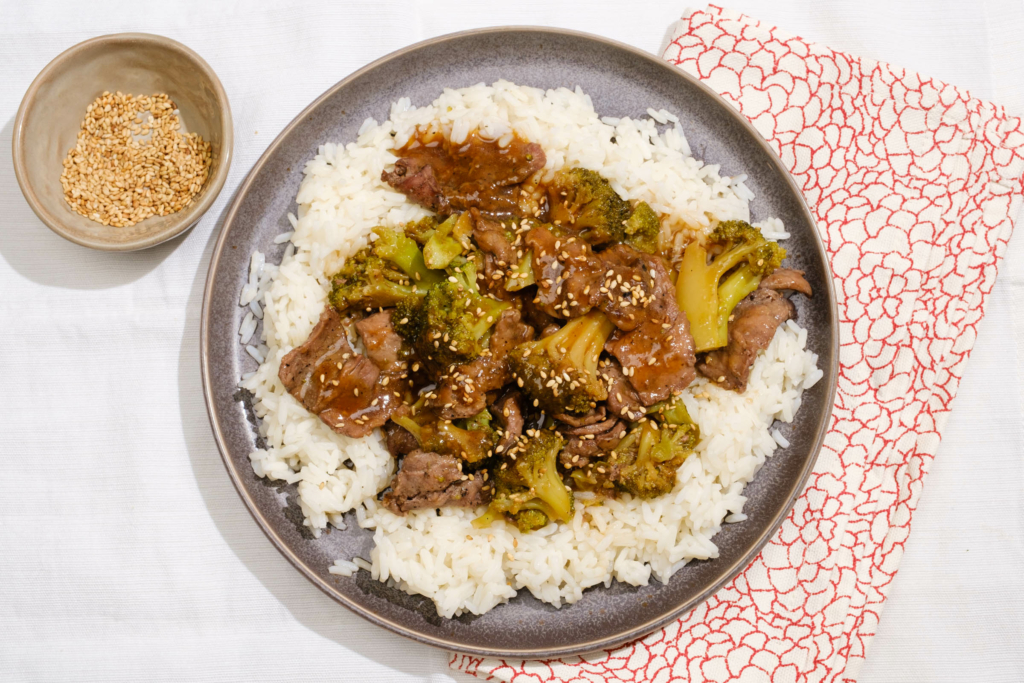 Nutrition
Nutritional Information per serving (2-4 servings per recipe): Calories 800, Total Fat 29g, Total Carbohydrates 57g, Total Sodium 1170mg, Total Protein 59g.