Try our delicious new slow cooked beef short rib tacos. Featuring meaty short ribs braised in our flavorful tomatillo sauce until fork-tender, then served over soft flour tortillas, topped with sweet peppers and onions, and finished with a shower of mozzarella cheese. Each order makes enough for a family of 4!
Beef Short Rib Tacos
Please always check your food to ensure your food has been cooked to safe serving temperatures. Please see our guide
here
for recommended FDA Time & Temperatures.
Servings: 4
Difficulty: 8 hours and 40 minutes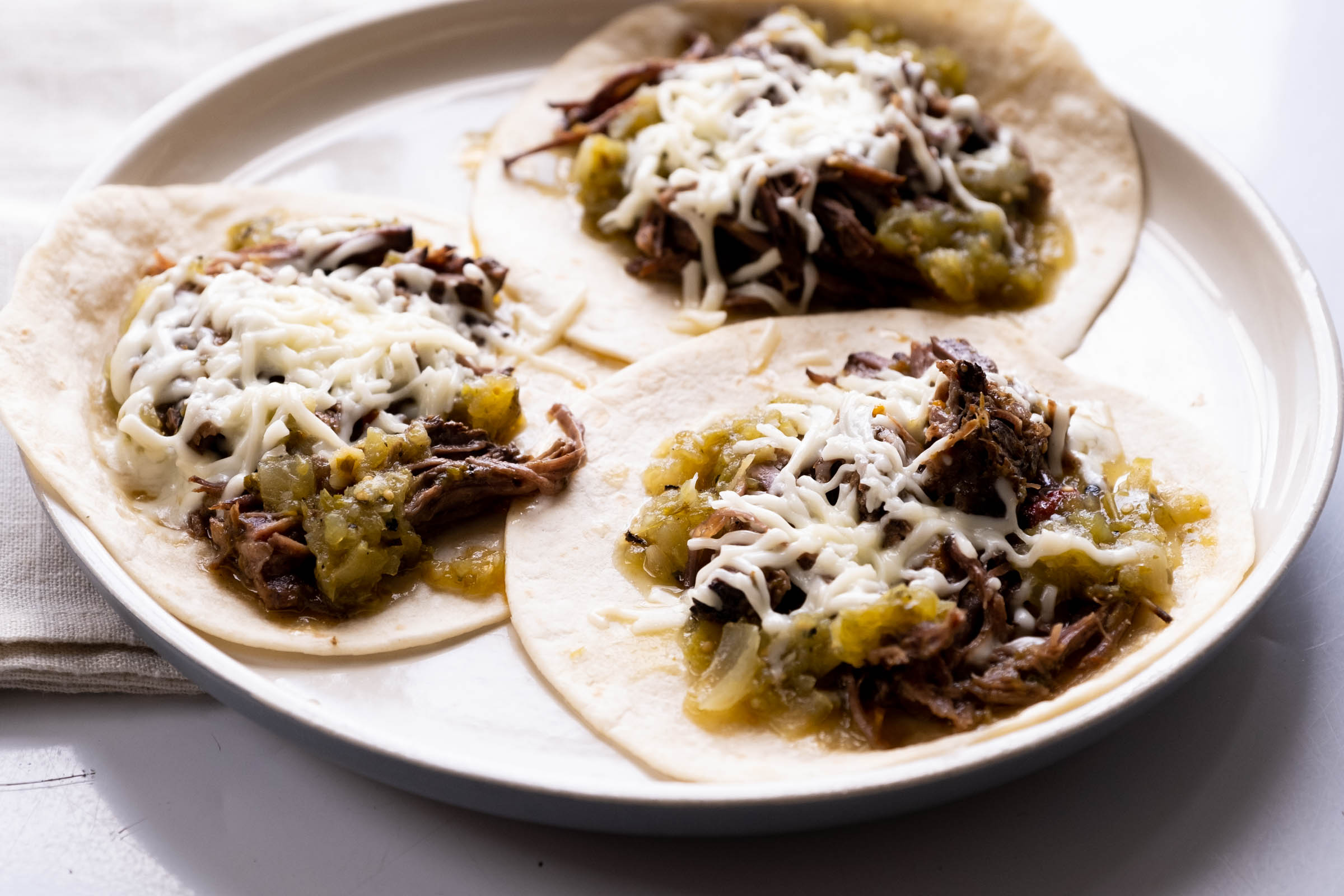 Ingredients
1 package beef short ribs
2 packages Flour Tortillas
2 packages Tomatillo Sauce
2 packages Mozzarella Cheese
1 package Peppers and Onions
Directions
1) Prep and Loading 
Place both packets of tomatillo sauce in a bowl of hot water to thaw for 2-3 minutes. Put the packages of flour tortillas and shredded mozzarella in the fridge to thaw. Cut open the package of beef short ribs and place in a Suvie pan. Gently tap the package peppers and onions against the counter to break up, then open the package and pour on top of the short ribs.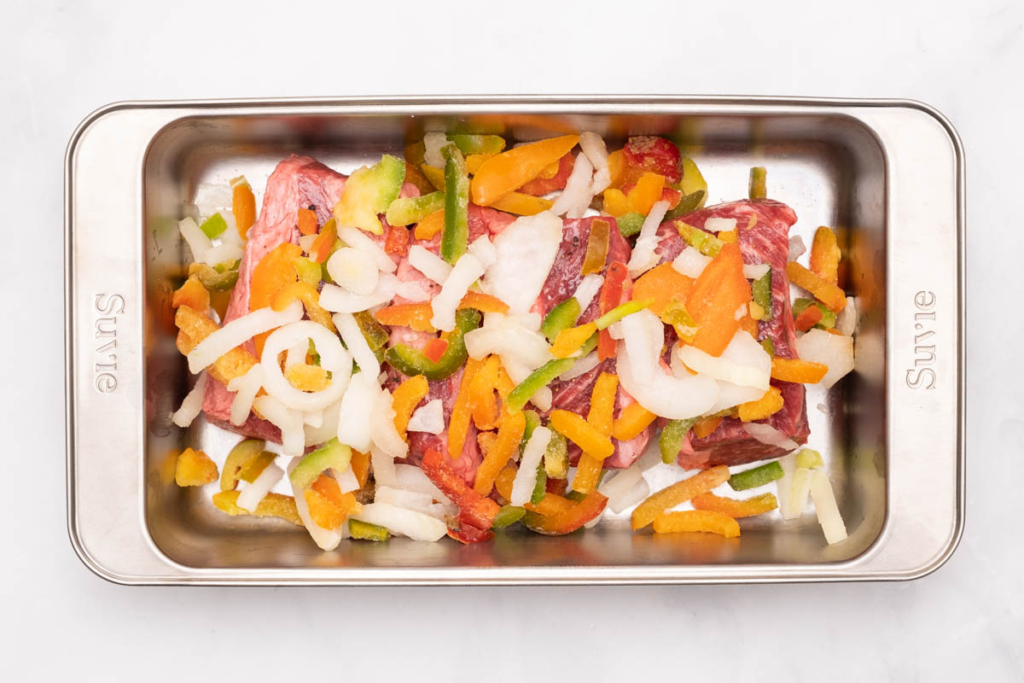 2) Prep and Loading
Cut open one thawed packet of tomatillo sauce and pour over the beef short ribs. Return the other package of tomatillo sauce to the fridge until it's time to plate your meal. Place the beef short ribs in the Bottom Zone of Suvie, leaving the Top Zone empty. Input settings and cook now or schedule. e sure to select "Yes" when asked if cooking from frozen.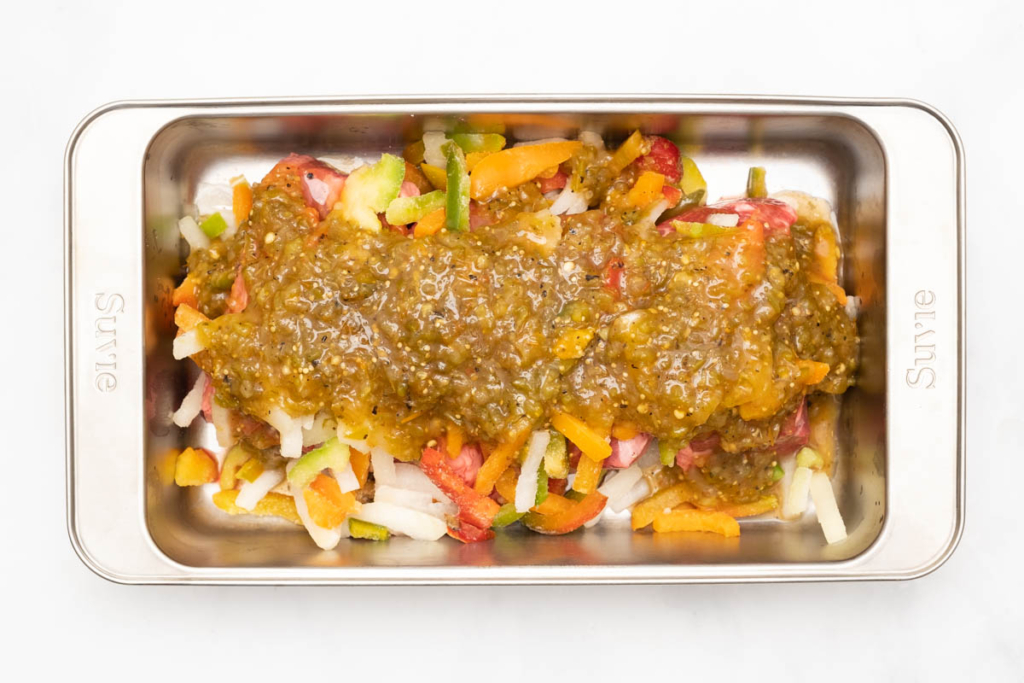 Suvie Cook Settings
Bottom Zone: Slow Cook High for 8 Hours
Top Zone: None
3) Broil
After the short ribs are done cooking, remove the tortillas from their packaging and wrap tightly in aluminum foil. Place tortillas in a Suvie pan and put in the Top Zone of Suvie. Leave the beef short ribs in the Bottom Zone. Confirm the 10 minute broil time and broil the short ribs and tortillas.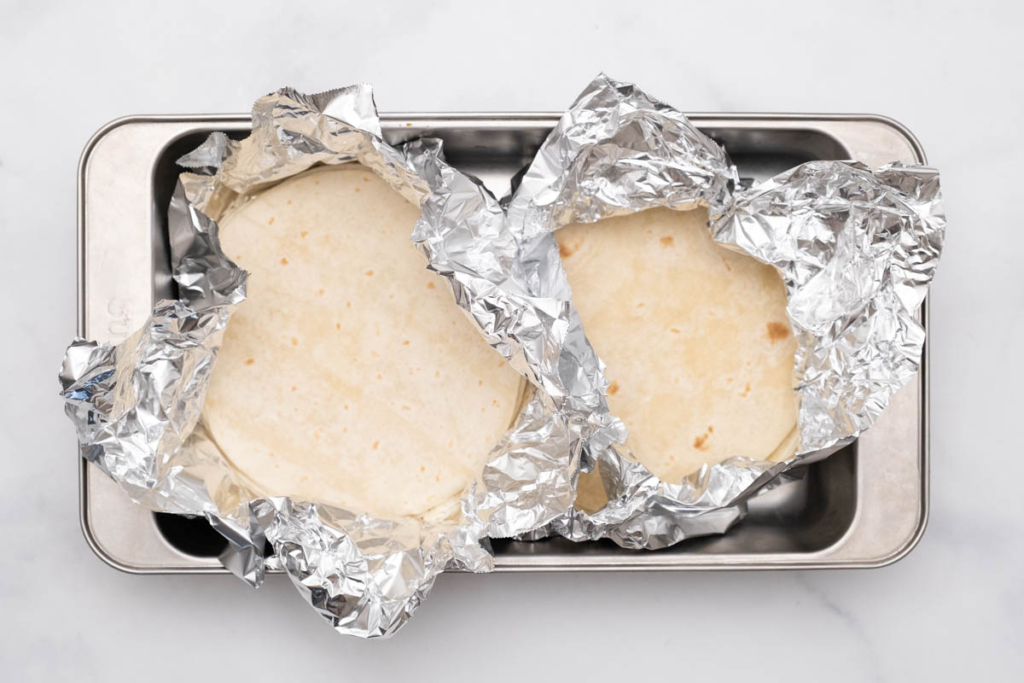 4) After the broil, remove both pans from Suvie. Use two forks to shred the beef into bite-size pieces. Divide the tortillas evenly between plates: 3 per person. Top each tortilla with shredded beef, the remaining packet of tomatillo sauce, and shredded mozzarella cheese.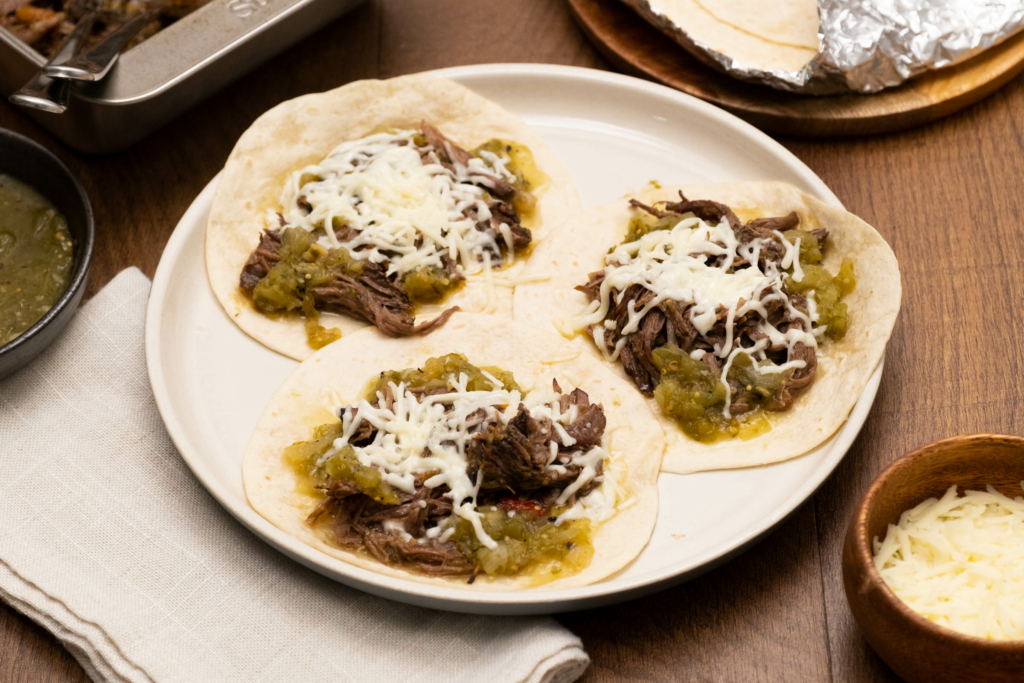 Nutrition
Nutritional Information per serving (4 servings per recipe): Calories 880, Total Fat 55g, Total Carbohydrates 46g, Total Sodium 1560mg, Total Protein 49g.