If you've ever hungrily traveled throughout New York State, you may have come across spiedies. Rumored to be named after the Italian word 'spiedino', which translates to 'skewer' in English, these marinated meaty skewers make for one heck of a delicious sandwich. Hearty hunks of sirloin steak are tossed in a marinade of vinegar, olive oil, garlic, oregano, and a touch of crushed red pepper flakes. Our Suvie spiedie skewers are roasted, absorbing all those tasty marinade flavors throughout the cooking process. 
Beef Spiedies with Tomato and Onion Topping
Please always check your food to ensure your food has been cooked to safe serving temperatures. Please see our guide
here
for recommended FDA Time & Temperatures.
Servings: 2
Difficulty: 15 minutes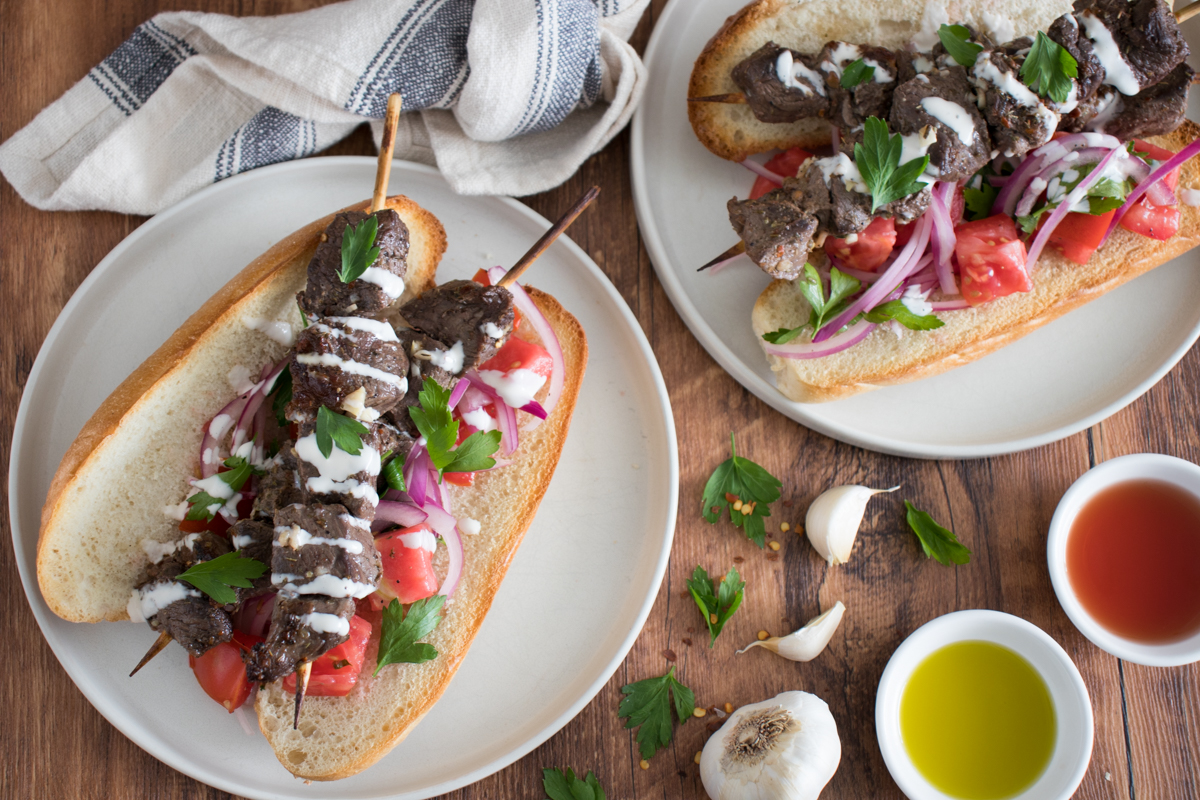 Ingredients
1 lb beef sirloin steak, cut into 1 inch cubes
1 tbsp red wine vinegar
2 tbsp olive oil
4 garlic cloves, peeled and minced
1 tsp dried oregano
1 tsp salt
½ tsp black pepper
¼ tsp granulated sugar
1 pinch of crushed red pepper flakes
1 large beefsteak tomato, cut into large dice
½ red onion, peeled and sliced
¼ cup fresh parsley leaves
1 tbsp lemon juice
2 long rolls or hoagie rolls, split and toasted
2 tbsp mayonnaise
Directions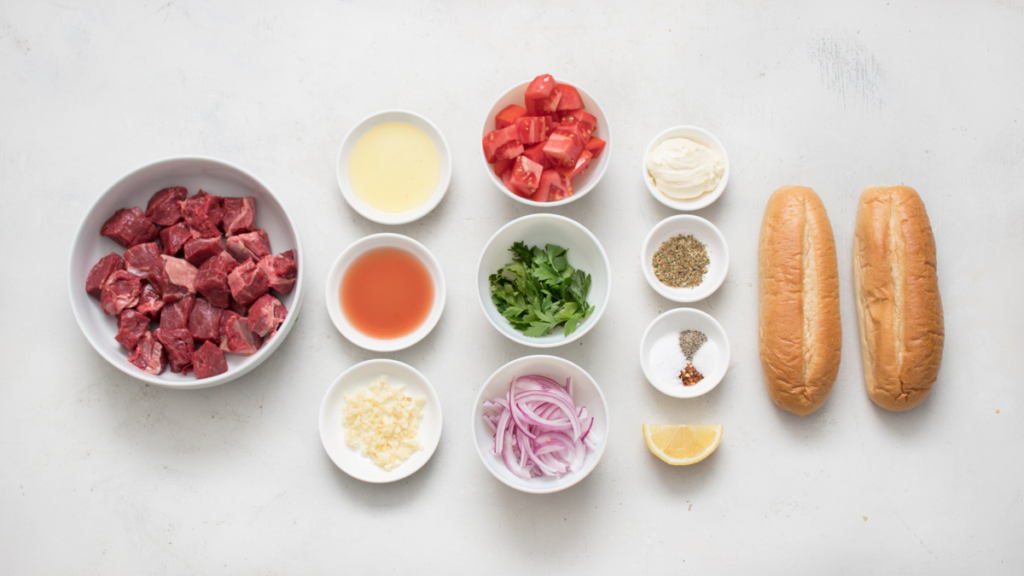 1) Place 1 lb sirloin steak cubes, 1 tbsp red wine vinegar, 1 tbsp olive oil, 4 minced garlic cloves, 1 tsp oregano, ½ teaspoon salt, ¼ tsp black pepper, ¼ tsp sugar, and a pinch of crushed red pepper flakes in a large bowl, tossing to coat.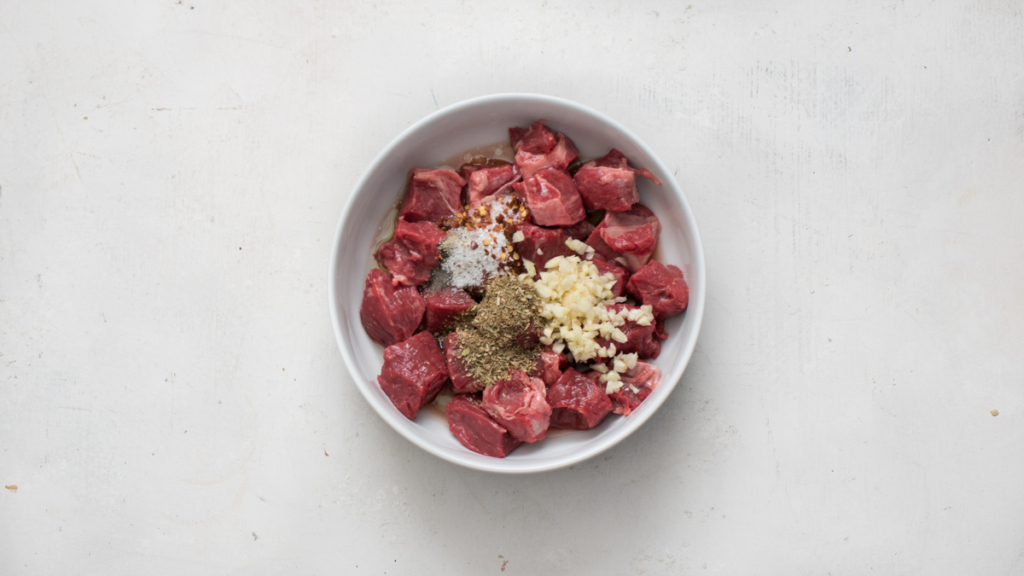 2) Thread steak onto 4 skewers (if using bamboo skewers, soak them in water for 30 minutes before threading) and place in a Suvie pan. Drizzle the skewers with any remaining marinade left in the bowl and place in the bottom zone of your Suvie. Input settings and cook now.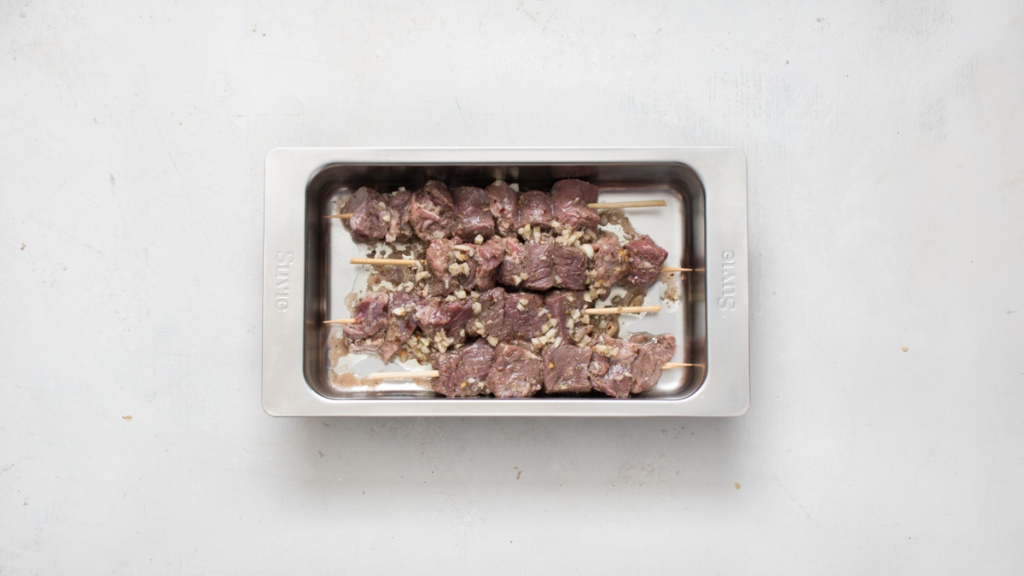 Suvie Cook Settings
Bottom Zone: Roast at 400°F for 12 minutes
Top Zone: Roast at 400°F for 0 minutes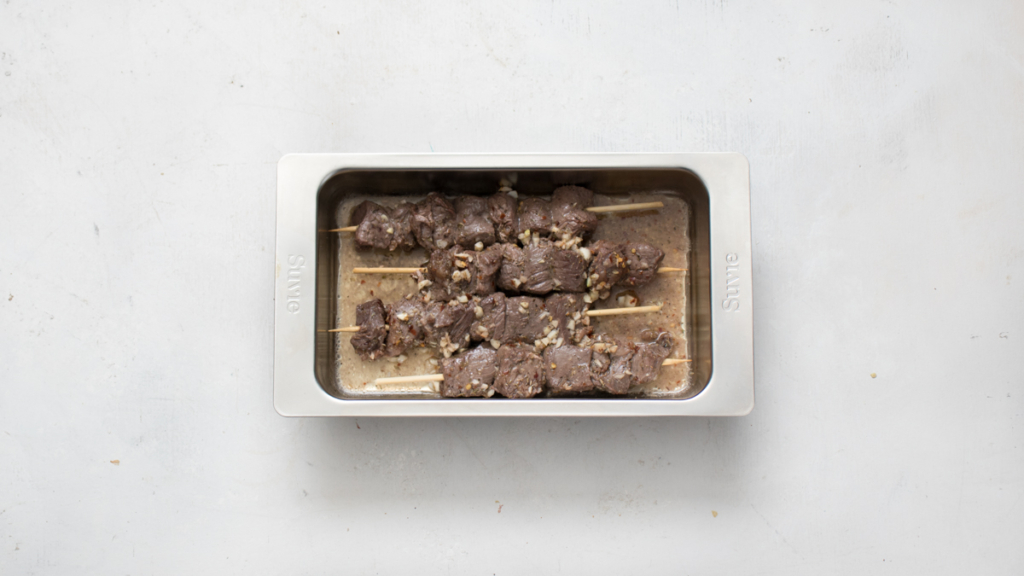 3) While the skewers are roasting, place 1 diced tomato, ½ sliced red onion, and ¼ cup parsley leaves in a large bowl. Drizzle with 1 tbsp lemon juice, 1 tbsp olive oil, and season with ½ tsp salt and ¼ tsp black pepper, toss to combine.
4) After the cook, broil the skewers for 2-3 minutes or until seared. Remove the pan from your Suvie.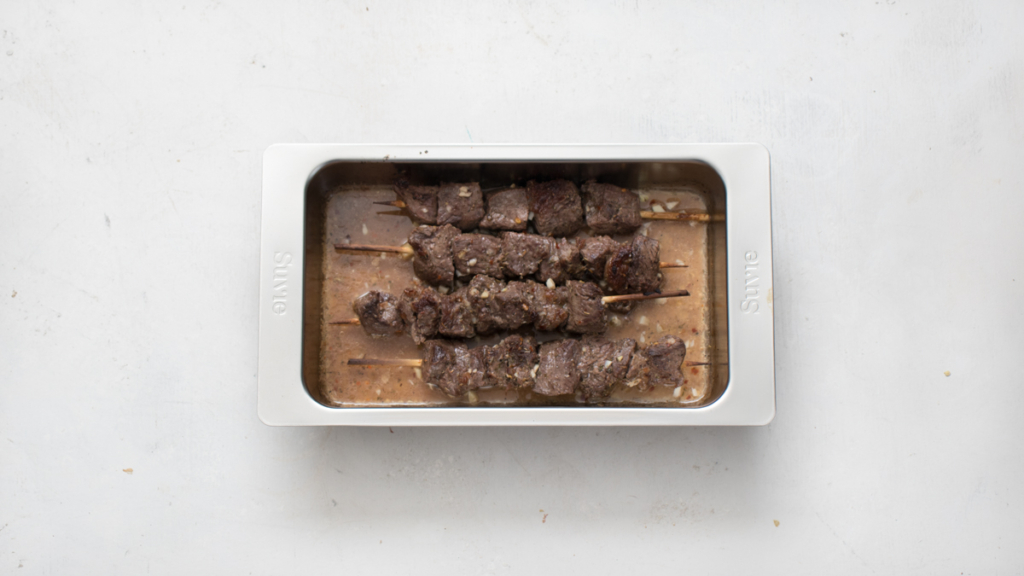 5) Divide tomato topping and skewers between the 2 split, toasted, rolls. Drizzle or dollop the spiedies with mayonnaise before serving.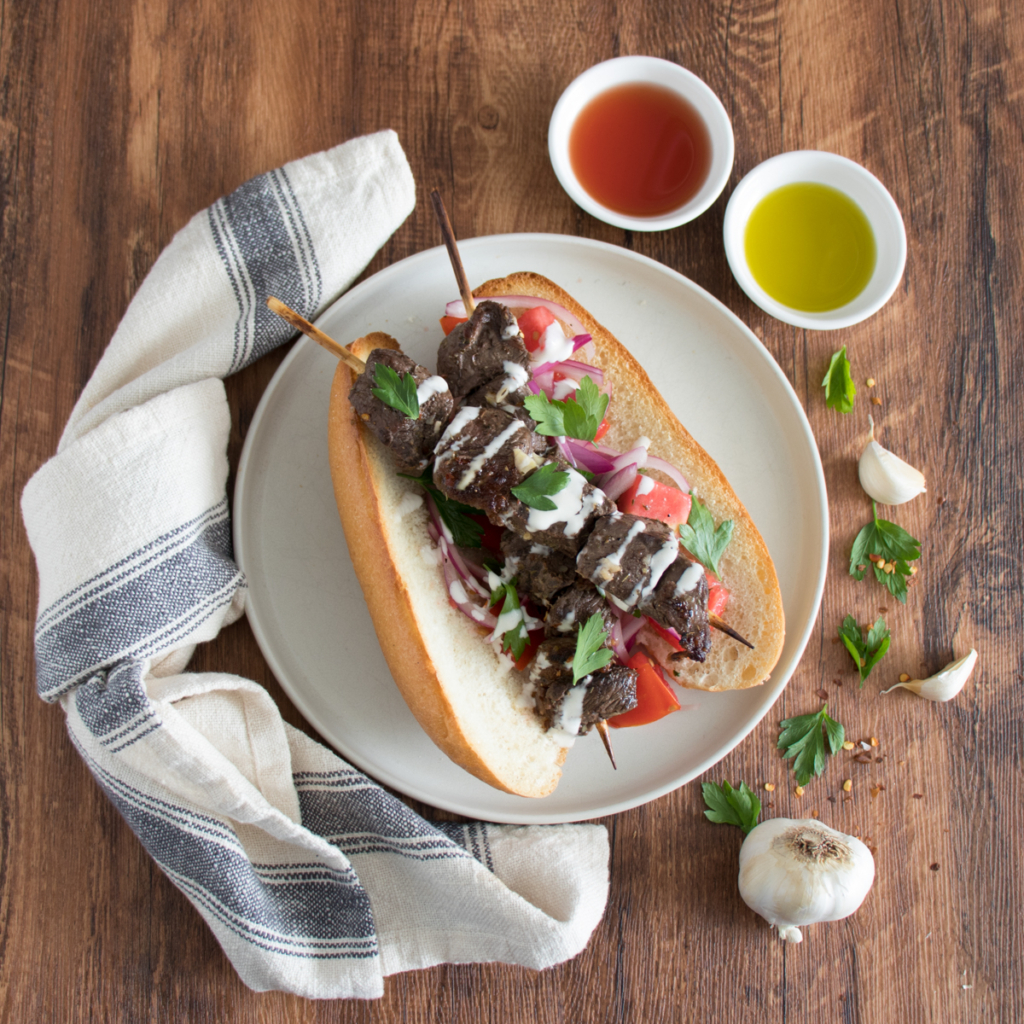 Nutrition
Nutritional Information per serving (2 servings per recipe): Calories 867, Total Fat 35g, Total Carbohydrates 57g, Total Sodium 1891mg, Total Protein 78g.