Champagne cocktails are pretty much my ideal beverage. I love cocktails and I love sparkling wine so what better way to enjoy both than by combining them? Not only are Champagne cocktails a great treat for the warm summer months, but they're also a great way to entertain guests. Here are three of my favourite sparkling wine-infused beverages:
Classic Champagne cocktail
We'll start with the appropriately named classic Champagne cocktail, a simple drink that is easy to make and very easy to enjoy. This cocktail has been knocking around since the mid-1800s and is a wonderfully decadent way to enjoy some Champers.
You'll need (for one cocktail):
A bottle of sparkling wine, preferably a dry Champagne
1 white sugar cube
Bitters
Brandy or Cognac
Lemon twist
Method:
Place the sugar cube into a bowl and add a few dashes of bitters. Add the bitters-doused sugar to a Champagne flute. Add a shot of Cognac. Fill the remainder of the glass with Champagne. The Champagne will bubble excessively when reacting with the sugar so be sure to pour slowly. Finally, garnish with a twist of lemon and serve.
French 75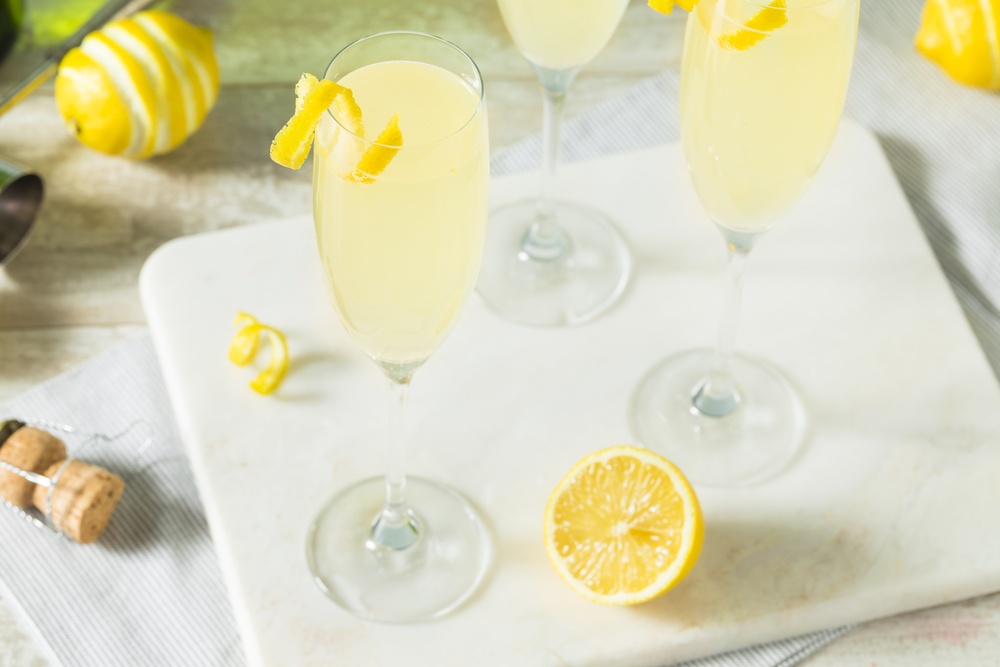 The French 75 was invented in 1915 in the midst of the First World War. The drink is known for its intense kick. This is also the inspiration behind its name. The drink was named after the French 75mm field gun. Thanks to its combination of Champagne, gin, and lemon, the drink is tart and wonderfully refreshing on a hot summers day.
You'll need:
Ice
Sparkling wine
2 tsp sugar
About 1 tsp of lemon juice
Gin
Lemon twist or cherry
Method:
Combine the gin, ice, lemon juice, and sugar in a cocktail shaker. Leave it to chill for about 10 minutes. Strain the drink into a sparkling wine flute. Fill the rest of the glass with sparkling wine. Stir and add the lemon or cherry as a garnish.
Bellini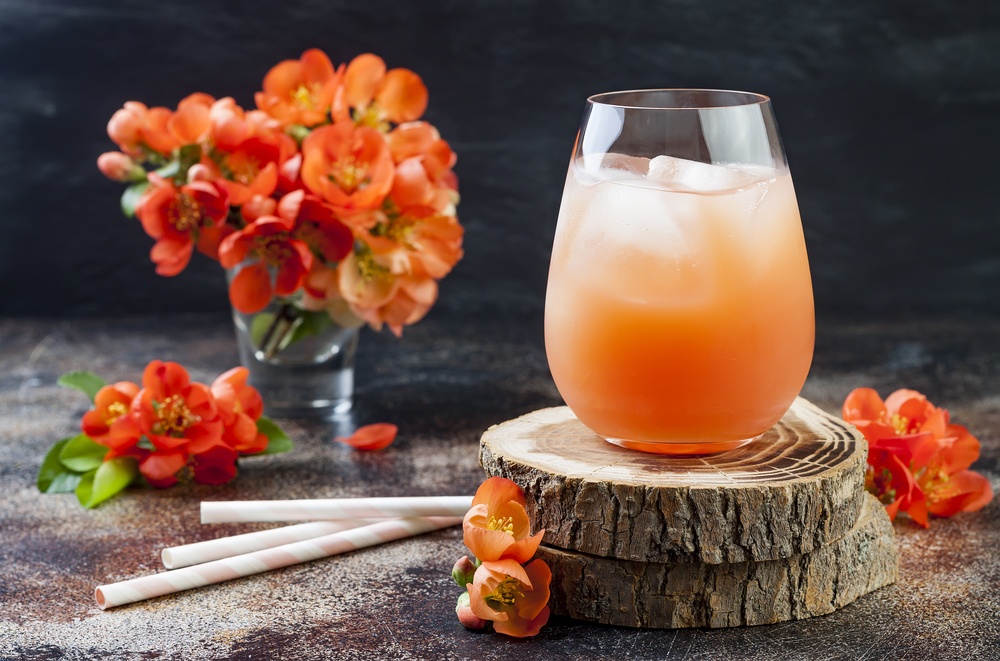 A classic Italian sparkling wine cocktail. This peach-based drink is best made with Prosecco as the dryness of Champagne won't pair well with the light sweetness of the peaches.
You'll need:
2 ounces of peach juice or puree. Try and use white peaches if you can.
Prosecco
Method:
This one is really simple. Just pour the peach juice into a Champagne flute followed by the Prosecco.