Veracruz, situated along the sweeping Gulf of Mexico coastline, may be in the shadows of Cancun and Cabo San Lucas as a south-of-the-border vacation destination, but that doesn't make the city any less intriguing for travelers.
Yes, Veracruz has beaches, it's got nightlife, and the Aztecs left their mark during the 15th century, but this is a city that prospers on its own terms, with scant regard for tourists and the profits they might bring. It's a place where the real Mexico simmers right on the surface — unvarnished, heartfelt and rich in color and spirit.
The city owes its founding to the Spanish explorer Hernán Cortés, who arrived in 1519 and used the location as a base to swiftly crush the Aztec empire and launch the Spanish colonization of the Americas. The port of Veracruz was established as Europe's gateway, and even today the port is the busiest on Mexico's east coast.
Cortés did not completely erase the pre-Columbian legacy. The area's principal archaeological site is El Tajín, a beautifully preserved city that was home to as many as 20,000 residents until about 1200 AD. With its temples and ball courts, reliefs and friezes, El Tajín is one of Mexico's most important UNESCO World Heritage Sites, while the ritual fertility dance of the Voladores is another UNESCO-inscribed lure for visitors. Connected to the Totonac people of Veracruz and traditionally performed once a year, you can see the Voladores daily at El Tajín, as five men twirl gracefully through the air, upside-down from a tall pole, to express respect for the natural and spiritual worlds.
Veracruz is also a great jump-off point for exploring the region's natural wonders. Less than 100 miles from the city lies the glacier-topped, cone-shaped volcano Pico de Orizaba, third highest peak in North America. Rivers spill from its slopes, offering opportunities for rappelling over waterfalls and kayaking through jungle corridors.
If you base yourself in the city, you'll find sights and activities radiating from the zócalo, a city block that serves as a gathering point for tourists and locals alike. In the run up to Mardi Gras and Ash Wednesday, the zócalo is headquarters for Mexico's largest carnival celebrations. But most days it fills with marimbas and strolling mariachis, and older residents dancing together, charmingly clad in white outfits with hats and flowers. Salsa pounds into the wee hours, especially along Boulevard Camacho, lining the harbor.
The cuisine of Veracruz is among Mexico's most celebrated, and one dish in particular, pescado a la Veracruzana — fish baked in tomato sauce with bell pepper, capers, and green olives — represents a classic Spanish-influenced seafood preparation.  It's one of the few Mexican sauces that doesn't use chili peppers for spice, instead relying on bay leaf, oregano and capers for seasoning.  Typically made with a whole red snapper, most any white fish will suffice, and Shrimp Veracruz is a tasty alternative.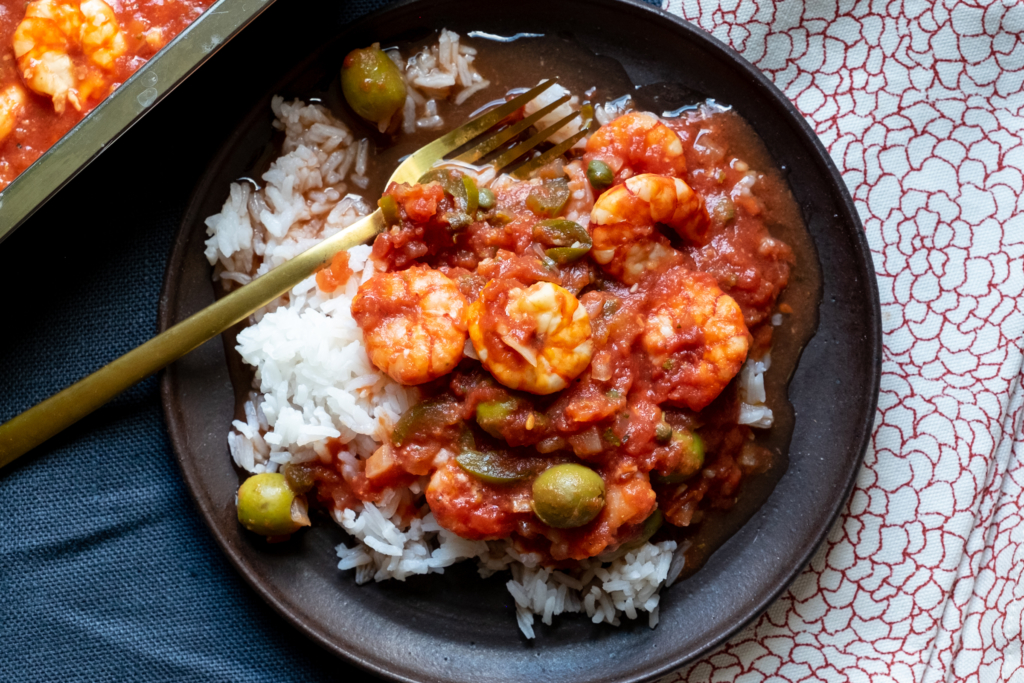 While mole sauce originated in the bordering states of Puebla and Oaxaca, if there was one dish that could be considered ubiquitous throughout Mexico, this would probably be it.  Mole is a sauce made with chilis, spices, nuts and fruit which are ground into a paste and smothered over meat, but regional variations are quite dissimilar.  In Veracruz, mole Xiqueño is known as the sweetest of all moles and uses fruit such as banana or prickly pear cactus.  No two recipes are exactly alike, but the classic is Mole Poblano, which incorporates a bit of chocolate to subtly counteract the heat of the chilis.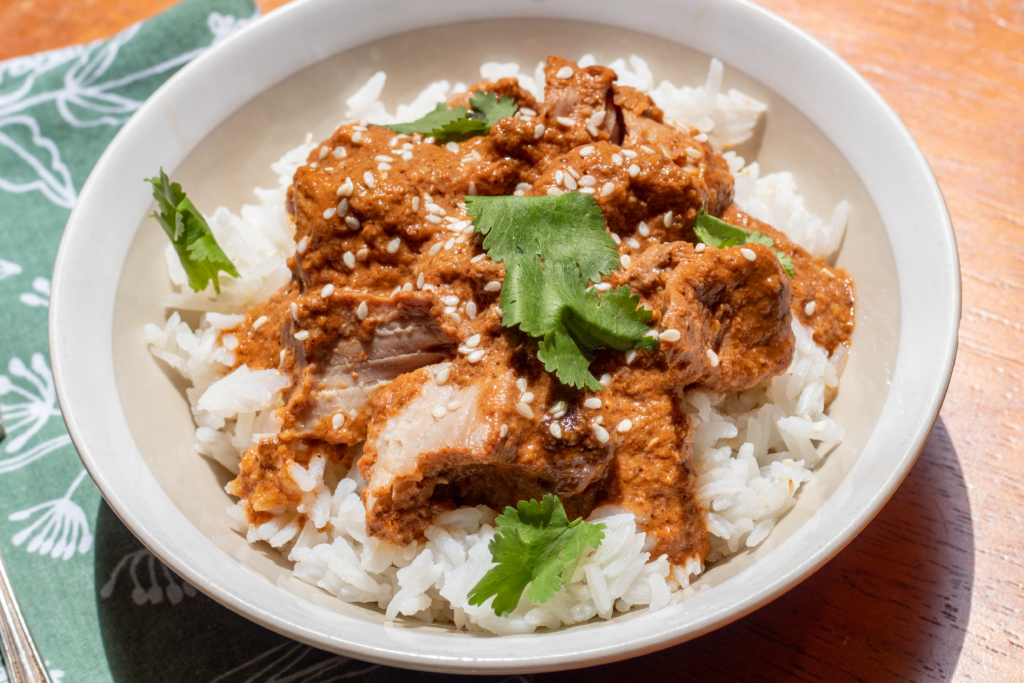 While mole has a reputation for complex flavors (and a wealth of ingredients!), a simpler dish that Americans associate with Mexico is Chicken Fajitas.  Ironically, fajitas — grilled meat, onions and bell pepper piled into a tortilla — is a 20th-century term that originated in West Texas.  No matter, fajitas have emerged as essential fast food throughout Mexico, commonly served with guacamole, pico de gallo and shredded cheese.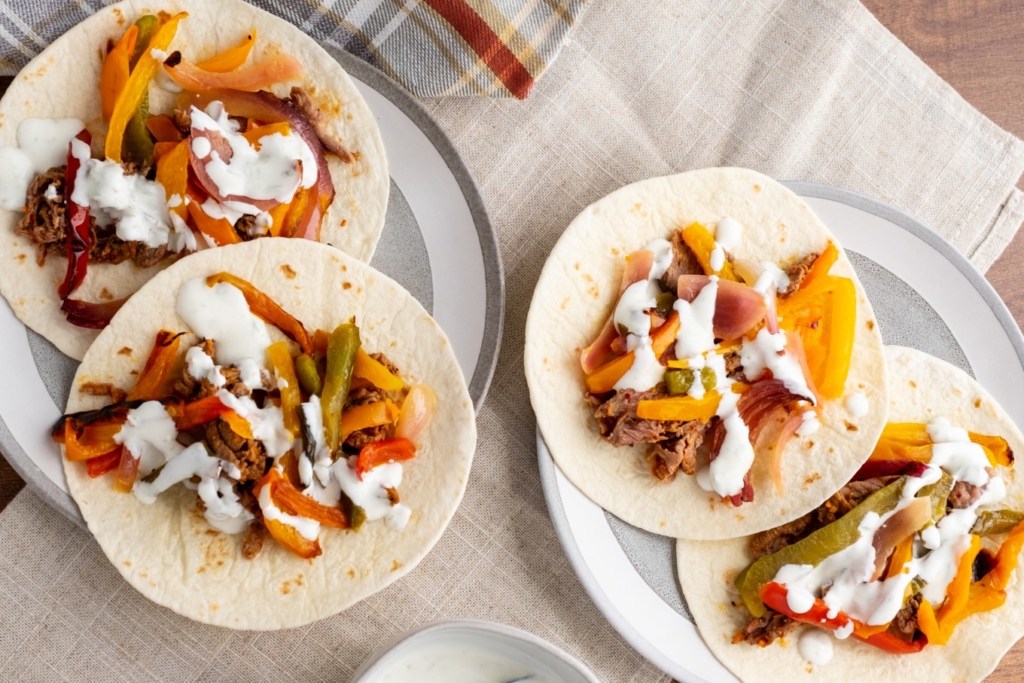 David Swanson's writing and photography has been featured in the pages of National Geographic Traveler, American Way, and the Los Angeles Times for more than 20 years. He served as President of the Society of American Travel Writers in 2018-19.