Escabeche is a simple yet delicious technique of marinating vegetables, meat, or seafood in an acidic concoction. With recipes spanning continents, escabeche is a cross-cultural method of flavoring and preserving foods.
What is Escabeche
Escabeche (pronounced es-kah-BECH-ay) is a little bit of everything; it's a brine, marinade, main dish, side dish, and a condiment. Several countries have some form of escabeche embedded into their culinary repertoire, but one element remains the same throughout: oodles of acidity. An acid, such as citrus juice, wine, or vinegar, is used to provide flavor and balance to vegetables, meat, or seafood. Any combination of meat, vegetables, or seafood is pickled, brined, or marinated in this acidic mixture. Other dishes can be simply topped or tossed with a combination of escabeche-style vegetables.
Making Escabeche at Home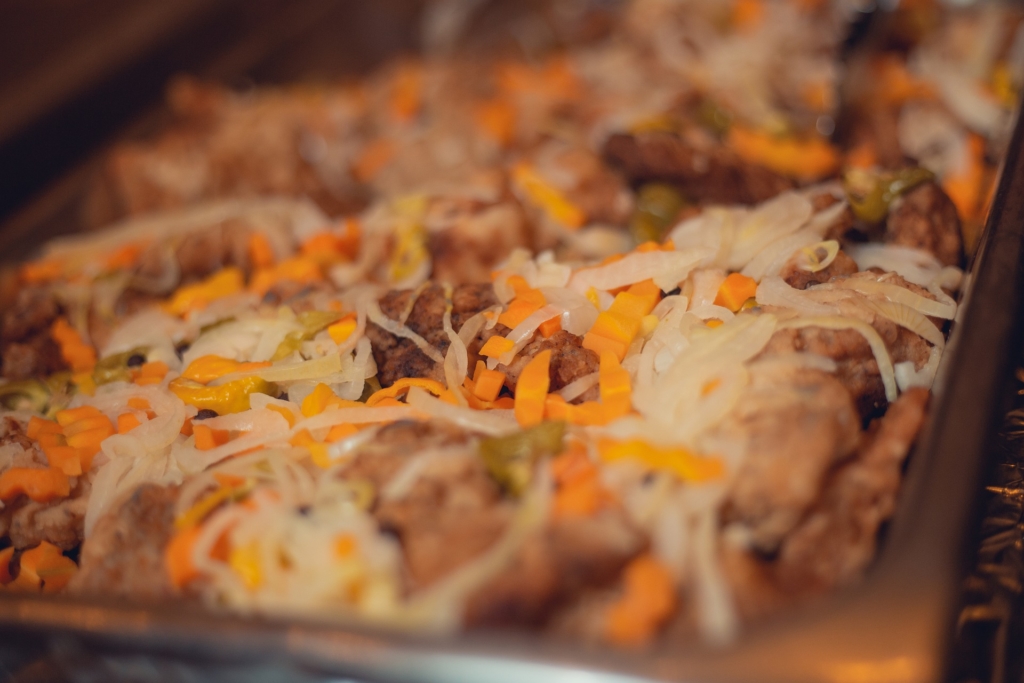 With so many escabeche recipes out there, we've helped narrow down the list and highlighted some of the most popular methods to encourage your own escabeche exploration at home.
Spanish Escabeche
Possibly the most popular style of escabeche. Traditional Spanish escabeche is made combining fatty or oily fish (sardines, mackerel or mussels) with wine and vinegar pickled vegetables. We love Food & Wine's recipe for mackerel escabeche.
Filippino Escabeche
In the Philippines, escabeche can be made with a combination of different acidic ingredients such as vinegars, citrus fruits, and even pineapple, which provides a slightly sweeter finish. Most commonly, Filippino escabeche consists of a whole fried fish (tilapia, snapper, grouper, or mackerel) topped with sweet and sour pickled vegetables. This recipe for sweet and sour fish is the ideal example.
Mexican Escabeche
In Mexico, escabeche is made using marinated vegetables (typically jalapeños, carrots, and onions) and served as a tangy condiment for meaty tacos. These 'pickles' are typically a combination of vinegar and agave and well seasoned with oregano and garlic. Try out this delicious topping for yourself with this recipe for spicy pickled vegetables.
Jamacian Escabeche
A spicy alternative to the Spanish and Filippoino escabeche. Jamaican escabeche (or, escovitch) uses super spicy scotch bonnet peppers in the pickled vegetable topping.
Portuguese Escabeche
For a little break from the seafood-themed escabeche, Portuguese escabeche actually "cooks" the protein (in this case, chicken) in the acidic mixture, creating a sauce. Usually, a little sweetness is added to balance the sherry vinegar escabeche base, usually in the form of raisins or honey, or both. Try this recipe for chicken escabeche by Josef Centeno.
Feature Image: Obsidian Soul – Own work (CC BY-SA 4.0)