Pronounced FEE-lay, this spice is the byproduct of dried and ground sassafras leaf and is a traditional ingredient in Cajun and Creole dishes. Originally used by the Choctaw Indians of the Southern United States, file powder from the sassafras tree was used for flavor as well as for it's thickening properties. The roots and bark of the same tree were once used to flavor root beer, although they have since been discovered as a source of carcinogens. The leaves however are safe for human consumption, and file powder can be found in gourmet spice shops, most well-stocked grocery stores, or even online.
Flavor and Texture of File Powder
This ingredient adds an herby and savory flavor when added to a recipe. And while it's a great choice as a thickening agent, be sure to add file powder only at the end of a cook and off heat; when mixed in while cooking, file powder can become stringy. For a smooth addition to your meal, whisk the file powder with a few tablespoons of cooking liquid in a small bowl to make a slurry and add to your dish towards the end of cooking time.
Storage and Usage of File Powder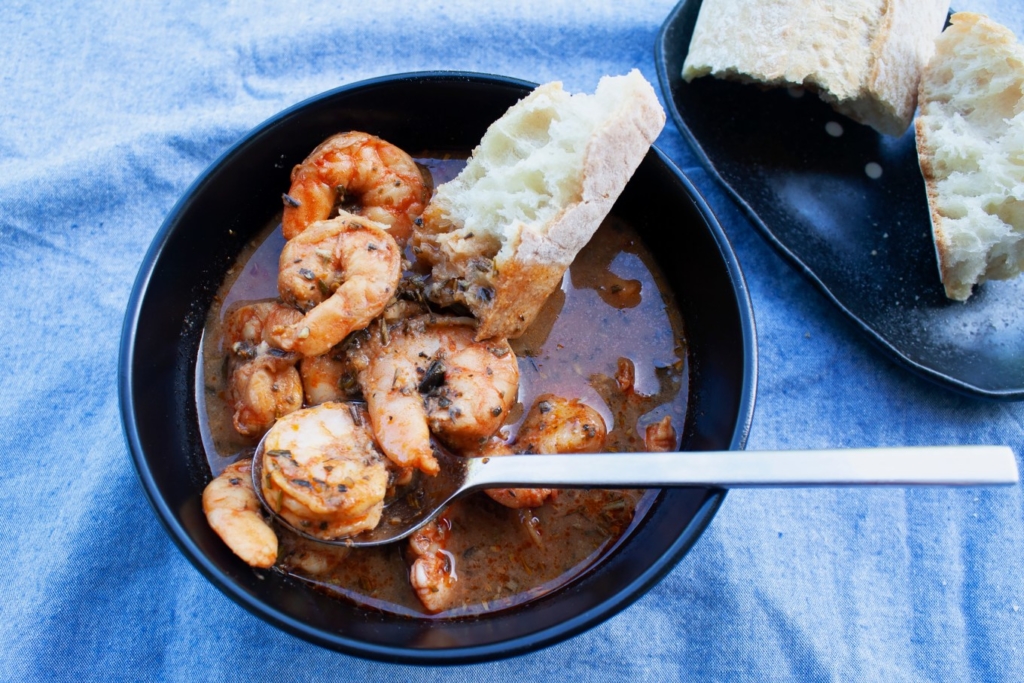 Store your file powder in a glass jar or airtight container in order to keep it fresh. For maximum flavor potency, place the container in a cool, dark spot and use within six months.
This spice is considered to be an essential ingredient for making a traditional Cajun-style gumbo, but it can also be a fun flavor addition to any soup or stew. Try it in our Creole Red Beans and Rice for an additional flavor kick or add some to our Cajun Barbeque Shrimp if you want to thicken the sauce.