This Korean staple is typically served as a side dish alongside other small plates and rice. We've kept with tradition by steaming the eggplant and mixing it with the aromatic flavors of garlic and scallion. While this recipe calls for slender Japanese-style eggplants, a globe eggplant works just fine when cut into finger size pieces. 
Gaji-Namul with Sticky Rice (Korean Steamed Eggplant)
Please always check your food to ensure your food has been cooked to safe serving temperatures. Please see our guide
here
for recommended FDA Time & Temperatures.
Servings: 4
Difficulty: 45 minutes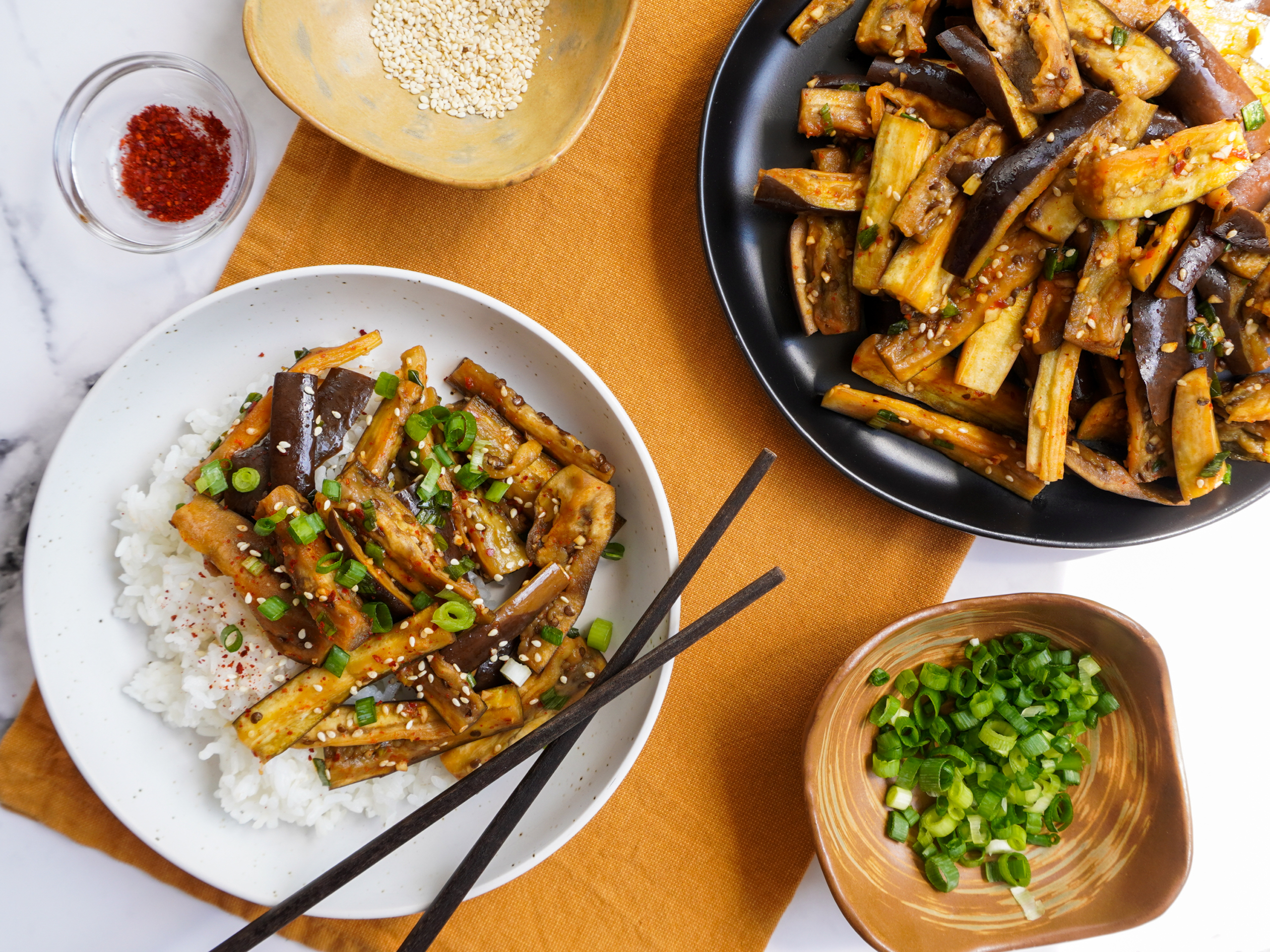 Ingredients
1 lb Japanese eggplant
1 cup short grain white rice
4 tbsp chopped scallions, divided
1 ½ tsp finely chopped garlic
¾ tsp gochugaru
½ tsp granulated sugar
2 tbsp soy sauce
3 tsp toasted sesame oil
2 tsp toasted sesame seeds, divided
Directions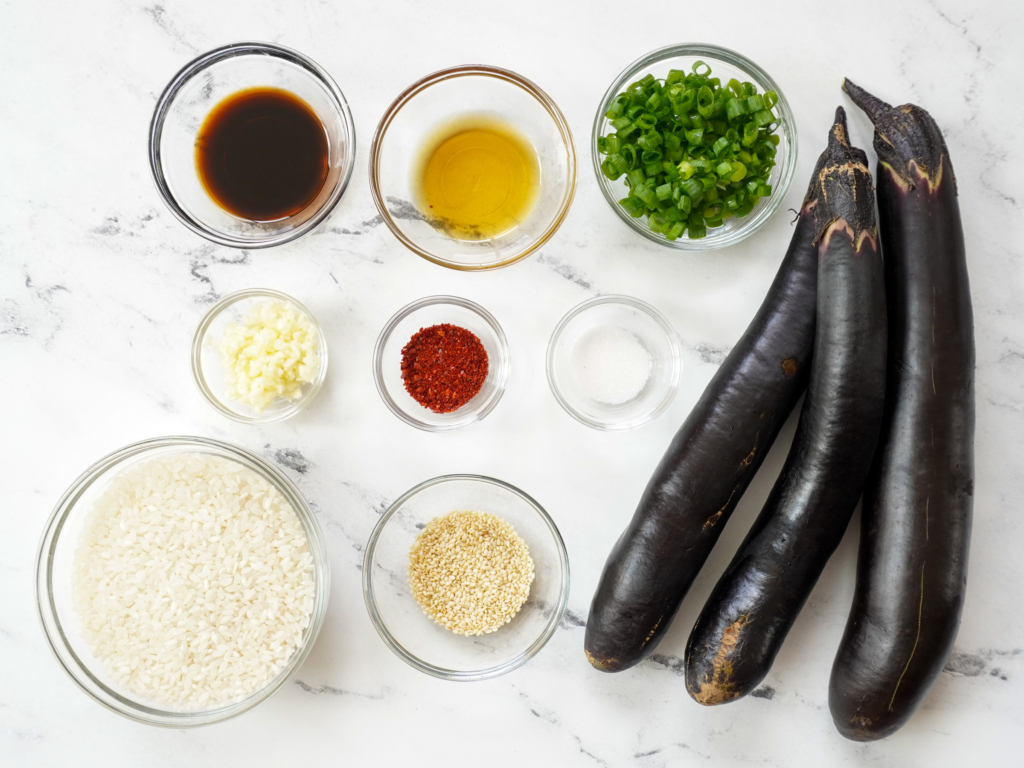 1) Place 1 cup short grain white rice in a medium bowl and cover with cold water. Agitate the rice, stirring occasionally. Drain rice in a fine mesh strainer and then rinse. Transfer rice to the Suvie rice pot (black handles) and place in the Suvie Starch Cooker, ensuring the pot is centered on the hot plate. Input settings and cook now or schedule.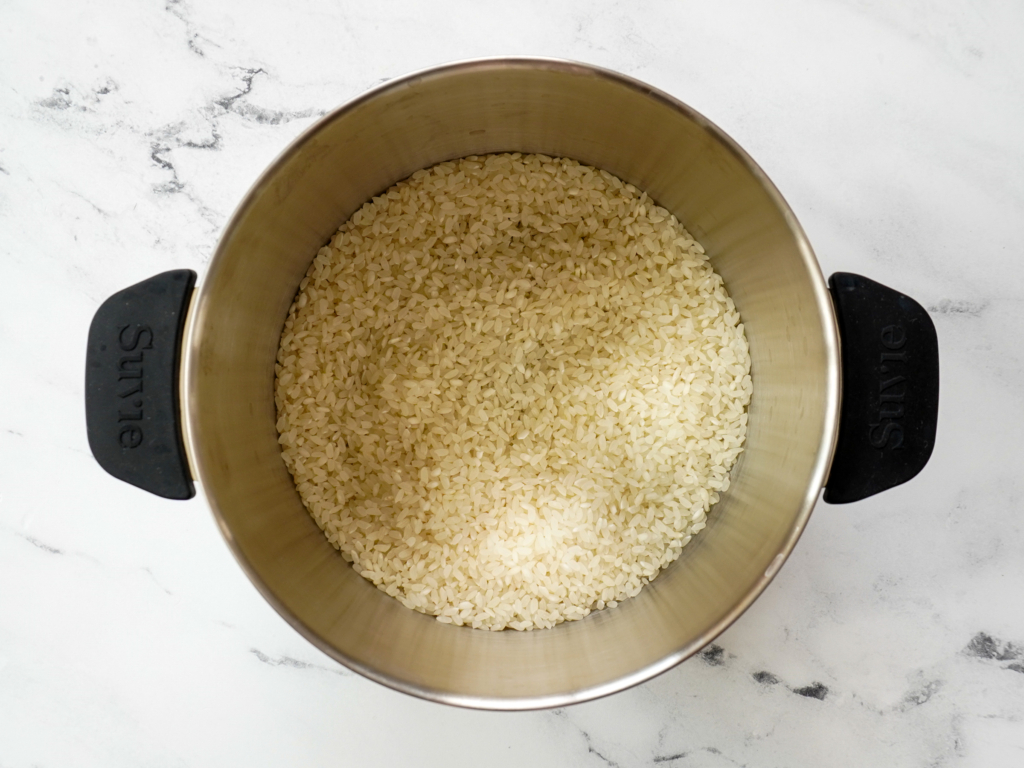 Suvie Starch Cooker Settings:
Rice, Short Grain, 1 Cup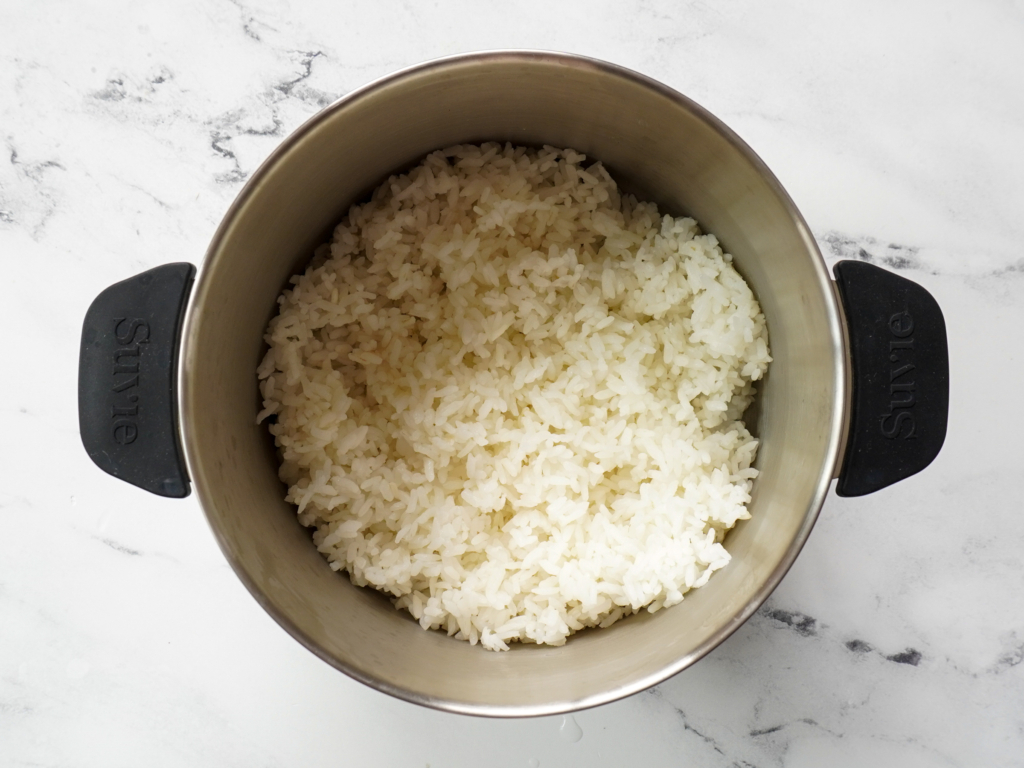 2) Cut 1 lb eggplants into quarters lengthwise and then cut spears into 2 ½ inch pieces. Pour ½ cup water into two Suvie pans and then set Suvie roasting racks inside the pans. Divide eggplant between racks, and place pans in Suvie.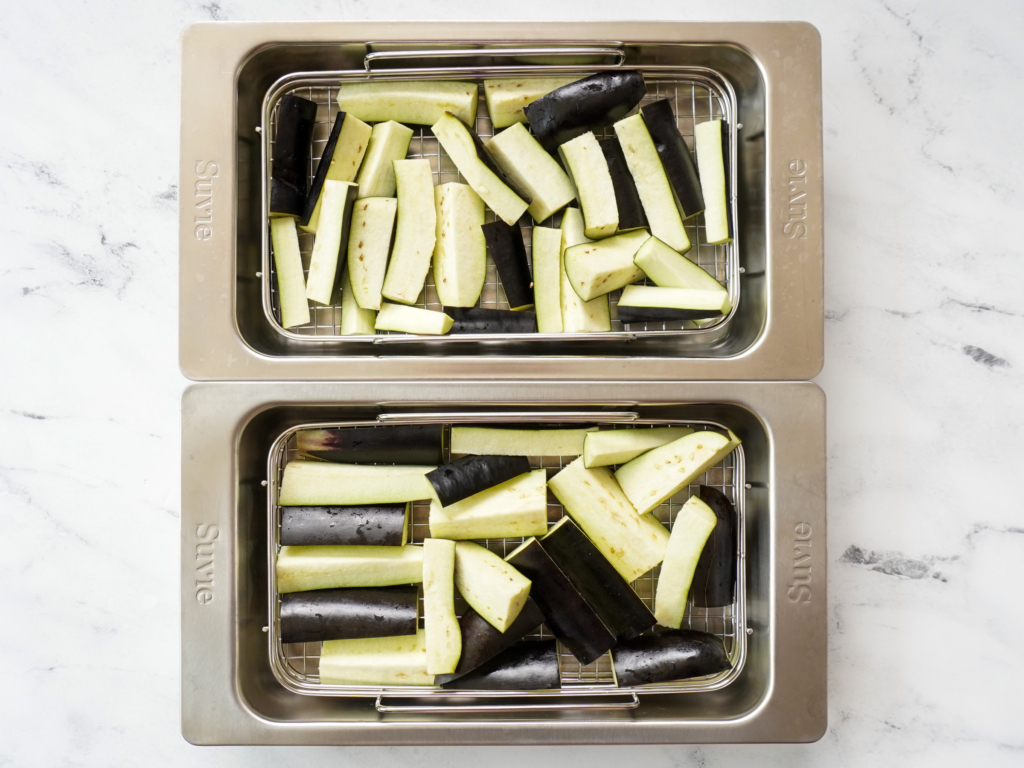 Suvie Cook Settings
Bottom Zone: Steam for 45 minutes
Top Zone: Steam for 45 minutes
3) After the rice is done cooking, remove from the Suvie Starch Cooker and fluff with a fork.
4) While the eggplant is steaming, mix together 3 tbsp scallions, 1 ½ tsp garlic, ¾ tsp gochugaru, ½ tsp sugar, 2 tbsp soy sauce, 3 tsp sesame oil, and 1 1/2 tsp toasted sesame seeds in a large bowl.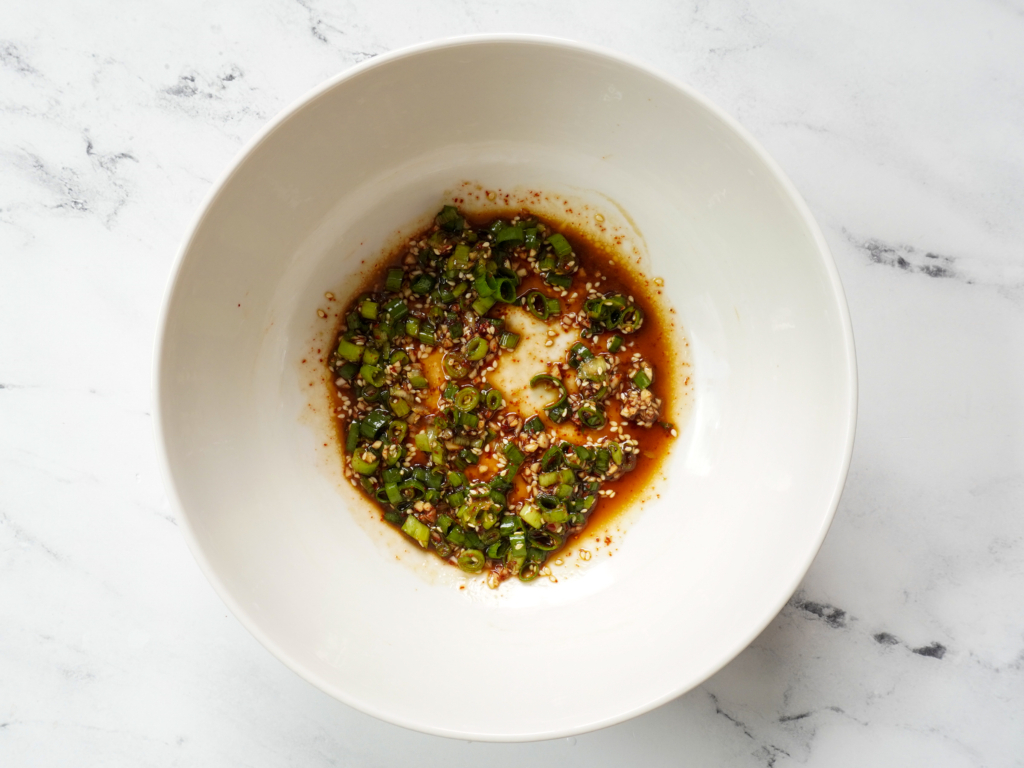 5) When the eggplant is finished cooking, remove pans from Suvie and let the eggplant sit for 5 minutes to cool slightly. Tear eggplant pieces in half lengthwise, and add then add to the sauce mixture. Fold eggplant into the sauce until completely covered.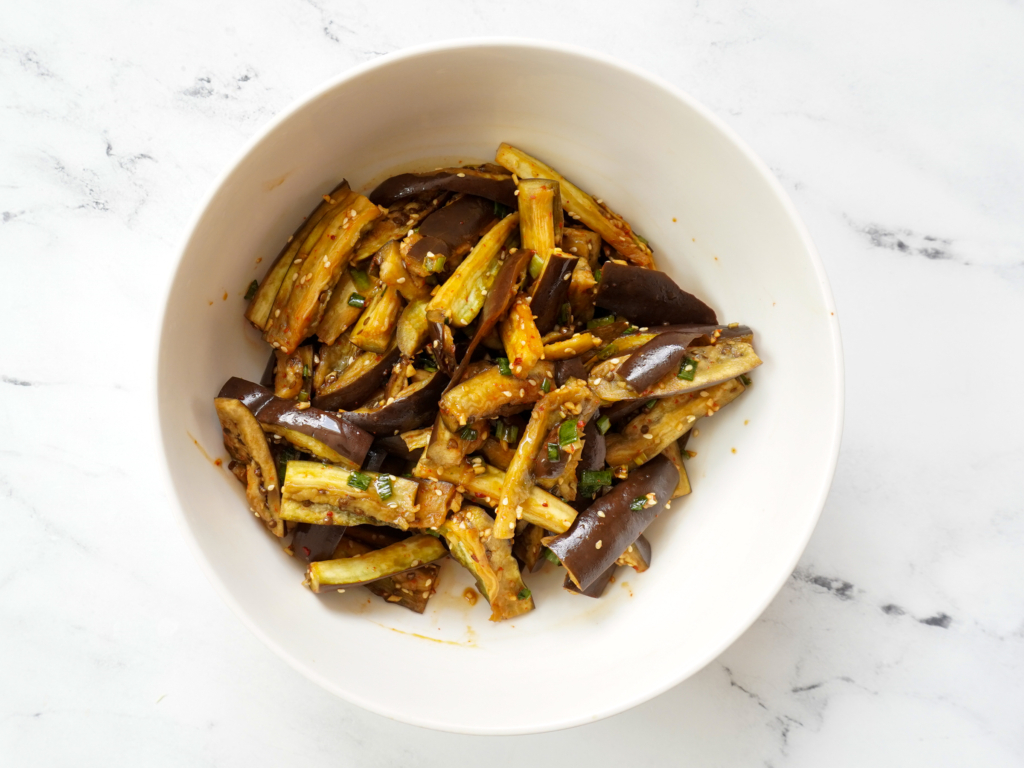 6) To serve, divide rice between plates and top with gaji-namul. Garnish with additional toasted sesame seeds and scallions.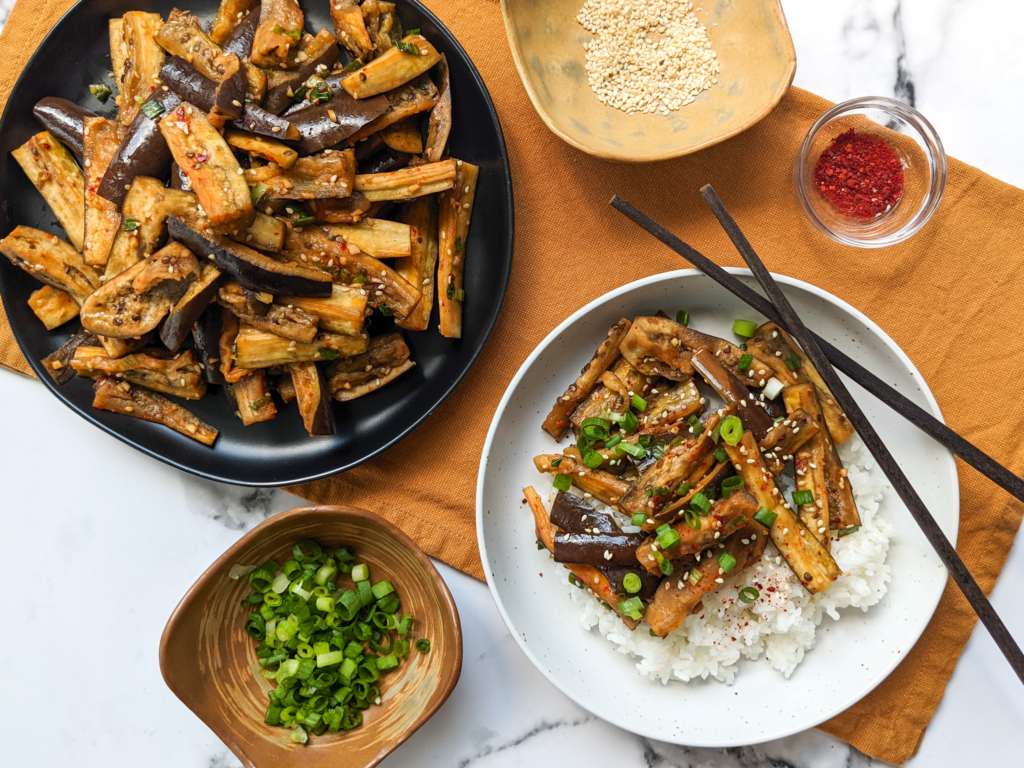 Nutrition
Nutritional Information per serving (4 servings per recipe): Calories 306, Total Fat 12g, Total Carbohydrates 49g, Total Sodium 442mg, Total Protein 6g