Michigan, known for the beautiful great lakes, has been in the business of wine making since the late 1700s. The first wine region was established in Monroe County, south of present day Detroit, in 1780 when French settlers found wild grapes growing along the banks of the Raisin River, named for the sun dried fruit covering its 139 mile length. Most of the wine produced was for personal consumption and it was not until the mid-1800s that a true wine industry began to develop.
Early History of Wine in Michigan
In 1868, Joseph Sterling, who had studied wine making in Europe, established the Point Aux Peaux wine company in Monroe and eventually grew it to 100 acres of grape vines. Sterling encouraged other farmers in the area to grow grapes. By the late 1800s this region produced over half of the state's wine. And it was sold both locally and shipped to Chicago, New York, and Philadelphia.
Welch's Grape Juice
Although Monroe was home to the first commercial winery in the state, grapes started to be grown throughout Michigan to meet the growing demands of the juice and wine industries. Numerous vineyards planted the native Concord grape, and this caught the attention of Dr. Thomas Bramwell Welch and his son. The Welch family pasteurized the juice from Concord grapes and marketed it as an alternative to fermented wine for church services. Advertised as "Welch's Unfermented Wine, Pure Grape Juice," it was an enormous success at the 1869 World's Fair in Chicago and the Welch's Grape Juice company and plant was soon established.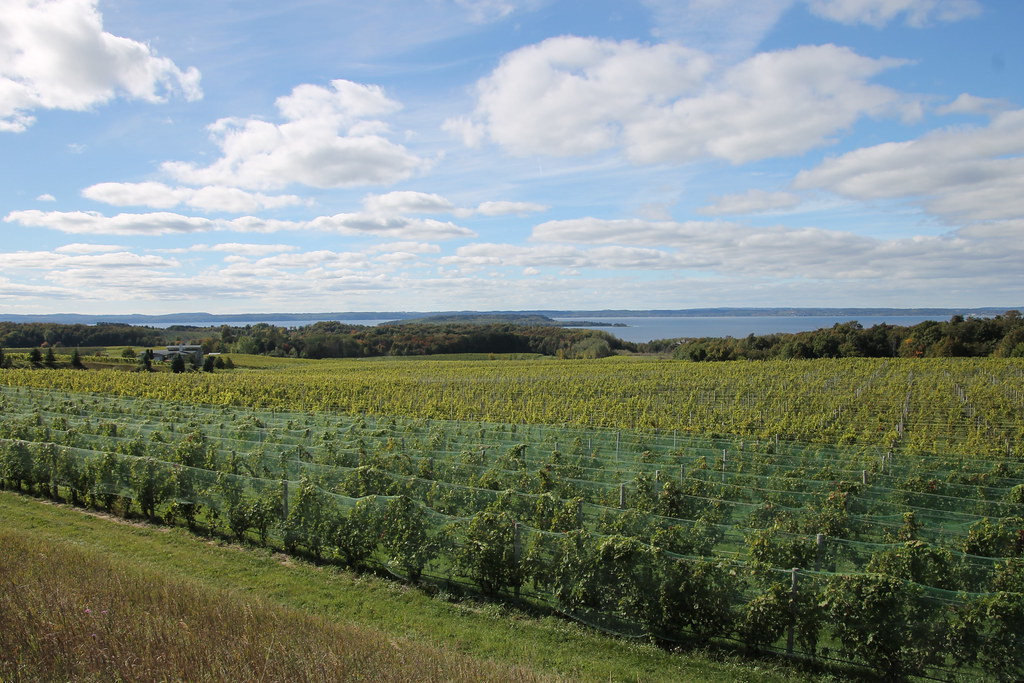 Prohibition in Michigan
Like so many other states the enactment of Prohibition in 1919 put a damper on wine production and the expansion of wineries in Michigan. However, wineries that supplied Welch's processing plants were able to stay in business. Illegal bootleg wine, beer, and spirits became a booming business in the state during Prohibition thanks to how easy it was to smuggle contraband down the Detroit River.
End of Prohibition
Michigan was the first state to repeal Prohibition. When the wine industry returned in the mid-20th century, most wineries produced sweet wines and fruit wines. This changed when Tabor Winery opened in 1971 in southwest Michigan. Tabor was the first to specialize in vinifera grape wines such as Cabernet Franc, Merlot, Syrah, and Chardonnay. In 1974, Chateau Grand Traverse opened in Northern Michigan and also found success producing vinifera grape wines. Slow growth in the number of wineries in the state and experimentation with different varietals continued well into the 2000s, but by 2007 there were 112 wineries in operation.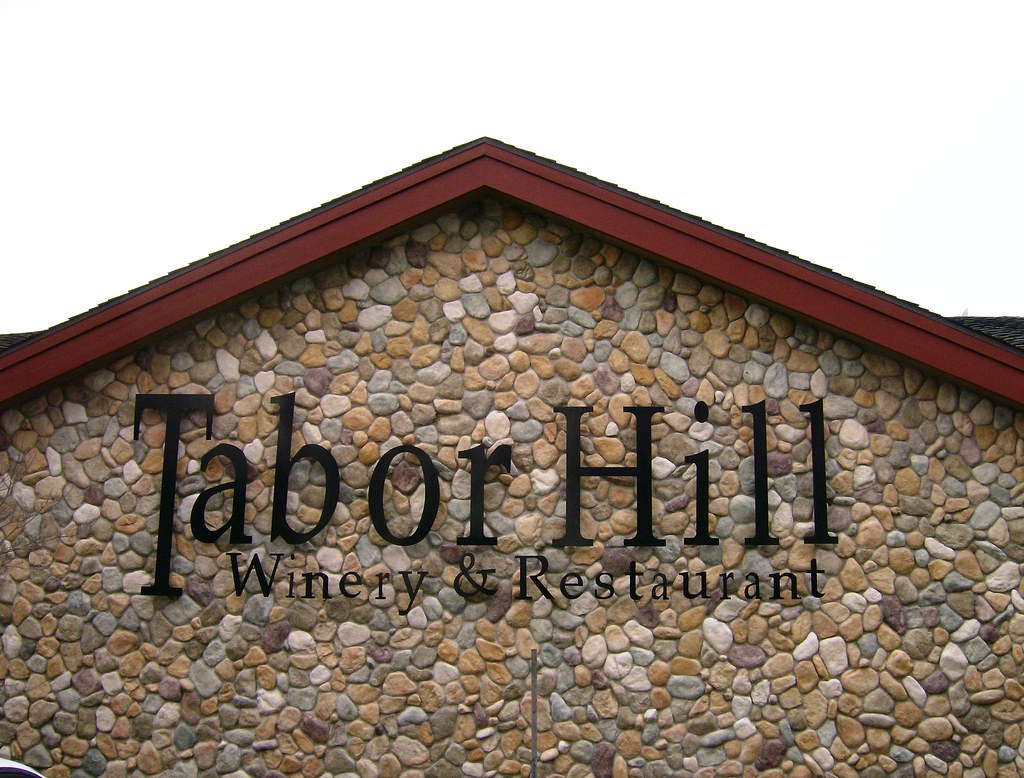 AVAs in Michigan
Michigan is home to five American Viticultural Areas and their wines share similar and distinct qualities. All five AVAs are located in close proximity to Lake Michigan and almost all Michigan grapes are grown within 25 miles of the lake. The giant lake provides a favorable microclimate and tempers the air along shoreline wine regions. It protects crops from harsh early frosts and prevents crops from blooming too early. Lake effect snow is beneficial too as it insulates vines from frigid temperatures.
The Lake Michigan Shore AVA and the Fennville AVA are located in the Southwestern part of the state and have an extended growing season. This part of the state produces exceptionally big jammy wines such as Cabernet Sauvignon, Cab Franc, and Merlot. The two Northwestern AVAs on the peninsulas of the same names, Leelanau, and Old Mission, excel in producing lovely white wines from Pinot Blanc, Pinot Grigio, and Riesling. The state wine region farthest north makes up the most recently established AVA, Tip of the Mitt. Wineries here have been focusing on making wines from cold hardy hybrid grapes like Marquette, Frontenac, and Vidal Blanc with award winning success.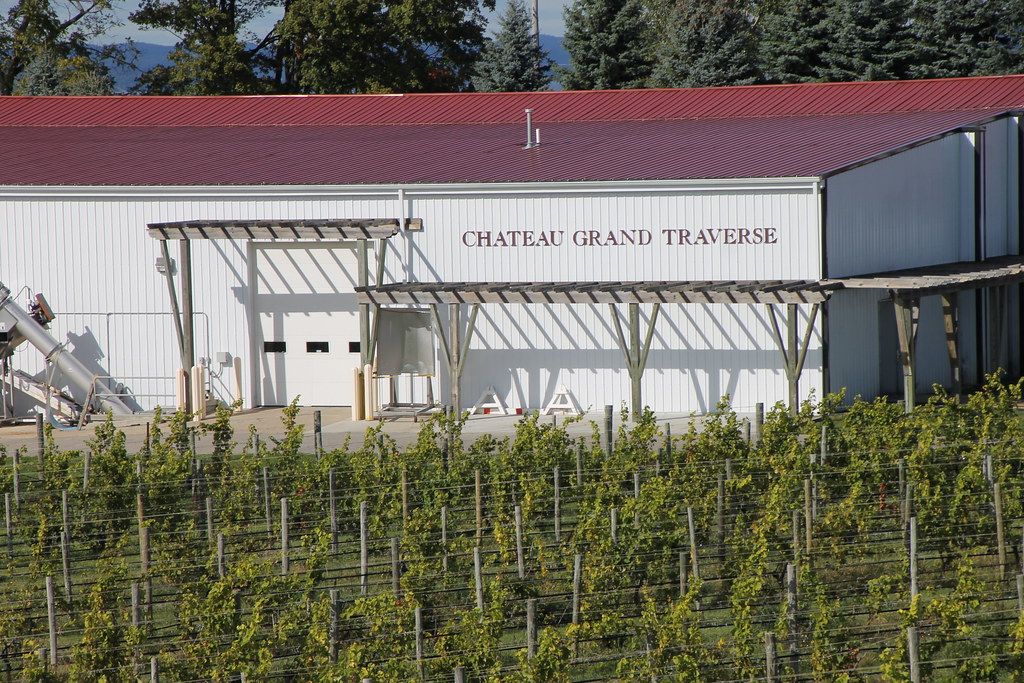 Ice Wine
Michigan is also one of a few places in the world capable of producing Ice wine (Canada and Germany are the others). Ice wine is produced by picking grapes at exactly the right temperature when the water in the grapes is frozen but the sugar is not. This process involves hand harvesting at night, usually in late December or early January. It does not happen every harvest and only a few Michigan wineries produce this beautiful, sweet, and luscious dessert wine.
Today, Michigan is home to over 190 wineries and was the 6th highest wine producing state in the US in 2018 according to Wine America. Wine has also become a major form of tourism, contributing over $300 million to the economy annually. There are five Wine Trails to follow, one in each of the larger AVAs, and one in Northeastern Michigan near Lake Huron.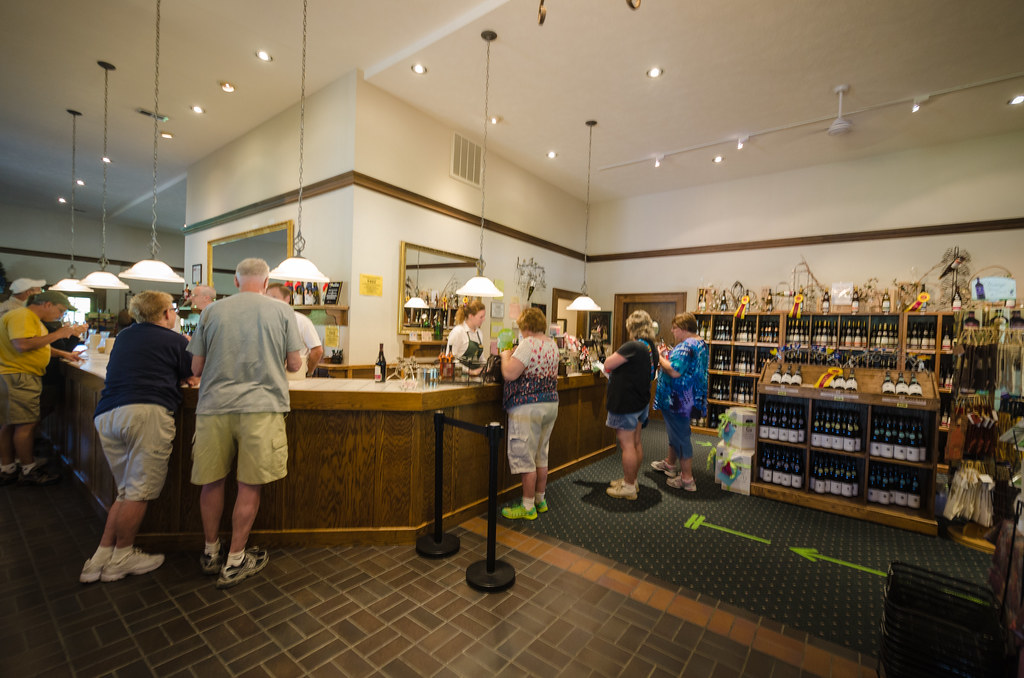 Feature Image: Flickr user Phil Roeder ( CC BY 2.0 )