We've gathered all the tasty details on this mother of a sauce. Break out that chef toque, tie up that apron, and let's get whisking because today we're making hollandaise.
What is Hollandaise?
Hollandaise is a silky, rich, buttery sauce that skyrocketed into our lives thanks to some savvy French chefs and our Eggs Benedict-fueled brunches would not be the same without it. The birth of the professional kitchen and culinary arts as we know it is essentially credited to two chefs: Marie-Antoine Careme and Georges Auguste Escoffier. Although a generation separated these two culinary pioneers, their collective contributions and popular ideas made foods like hollandaise happen. They organized and classified everything! Sauces being a biggie. Hollandaise is one of five mother sauces; these five sauces are the origin of all other great sauces.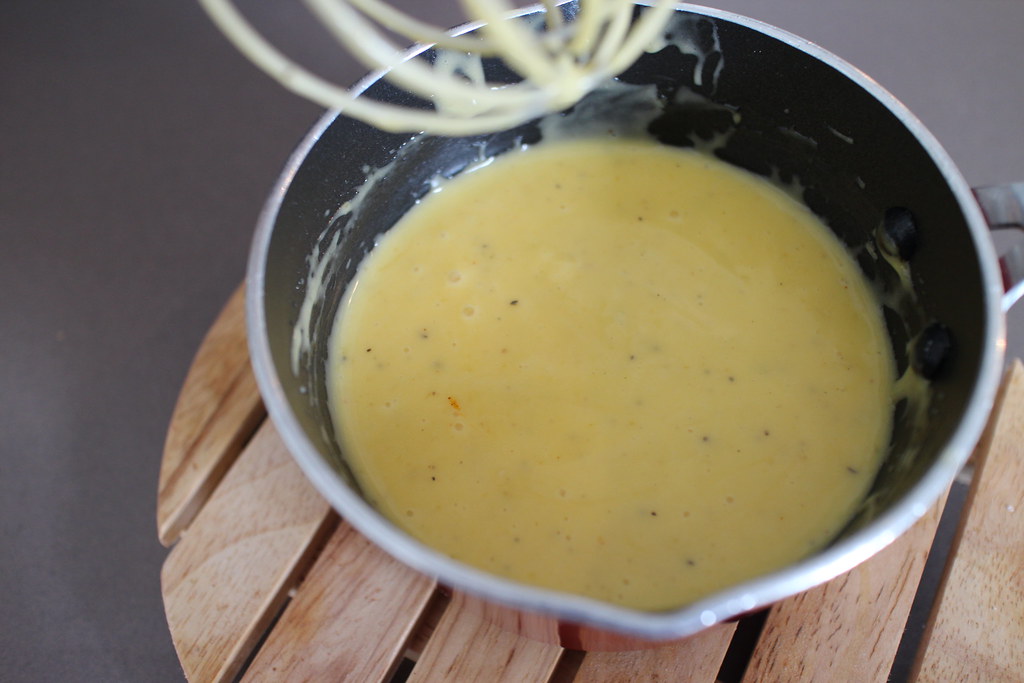 Hollandaise is an emulsion, a combination of clarified butter and egg yolks. The butter is slowly poured in a thin stream into a bowl of warmed, but not cooked, egg yolks. The ingredients are fiercely whisked together, emulsifying, and creating a sauce. The sauce is further seasoned with a little acid (lemon juice or vinegar), salt, pepper, and, occasionally, hot sauce or cayenne pepper.  Want to try it for yourself? Make hollandaise sauce the way Chef Escoffier deemed perfect, with this recipe: How to Make Hollandaise.     
Besides Benedict… 
Yes, Eggs Benedict is probably the most common and frequent recipient of hollandaise sauce. But, hollandaise is equally deserving of being drizzled over vegetables (asparagus, especially) or ladled over proteins (steaks!). And, remember, hollandaise is a mother sauce, a mother sauce with oodles of baby sauces (professionally known as secondary sauces). Bearnaise (a zesty wine and tarragon-infused hollandaise), Choron (a tomatoey hollandaise sauce), and Foyot (a combination of bearnaise and a reduced beefy stock called demi glace) are just a few of hollandaise's overachieving offspring.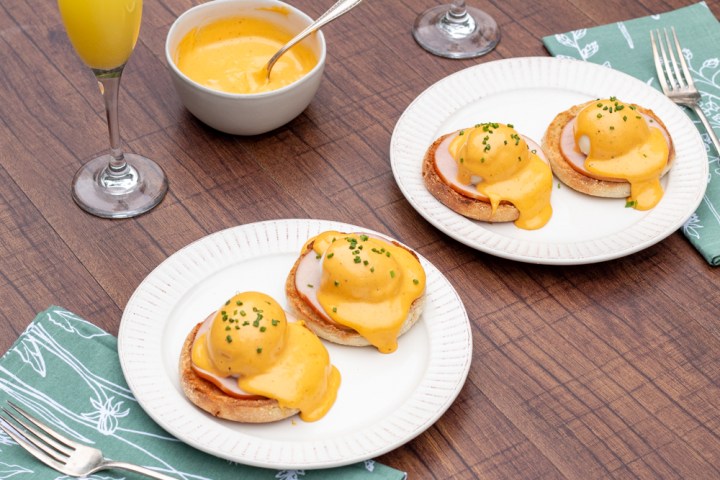 Feature Image: Flickr user jonny.hunter ( CC BY 2.0 )