You can never drink enough water, at least that's what all the TV doctors, lifestyle magazines, and websites keep telling us. Fortunately, there are literary thousands of water bottles out all there all promising to keep us hydrated. With so many to choose from it's easy to get overwhelmed, so we're here to help. Here are ten unique water bottles that are worth a look.
Considering that fitness and hydration go hand in hand the Mobot makes perfect sense. The Mobot is both a water bottle and a foam roller in one so you can keep your yourself hydrated and limber without having to lug around a two separate devices.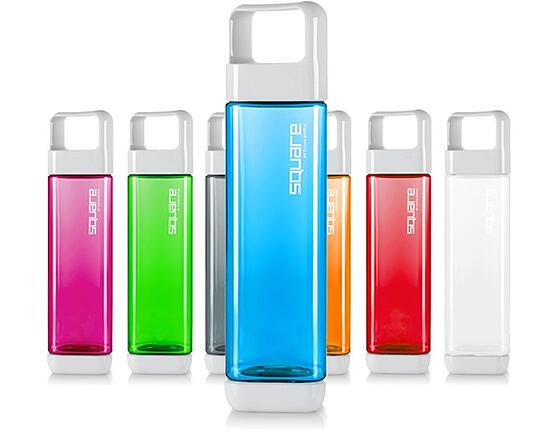 The Square by Clean Bottle is actually a remarkably simple solution to a long standing problem. How many times have you put a water bottle on its side only to see it roll away? The Square makes this annoyance a thing of the past.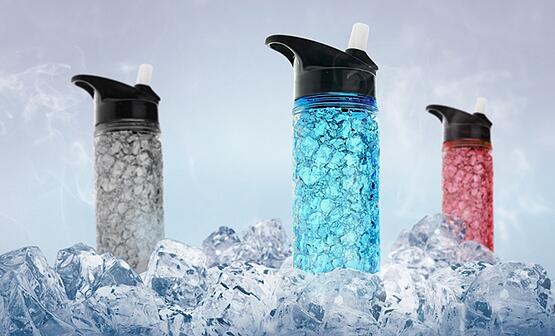 If you prefer your drinking water cold the Permafrost Hydra is probably for you. The bottle is lined with a reusable ice-pack. Just pop it in the freezer for an hour and it will keep your drink icy cold.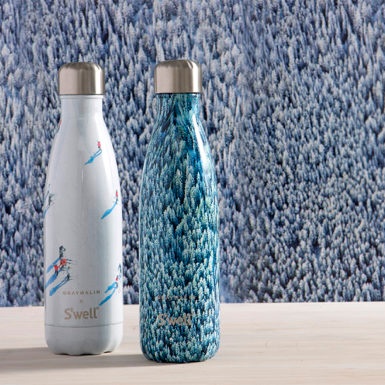 The S'Well bottle doesn't come equipped with any gimmicks or gadgets it just stores liquids, but boy does it look good while doing it. Available in a number of gorgeous colors and designs, the S'Well's are some of the best looking bottles around.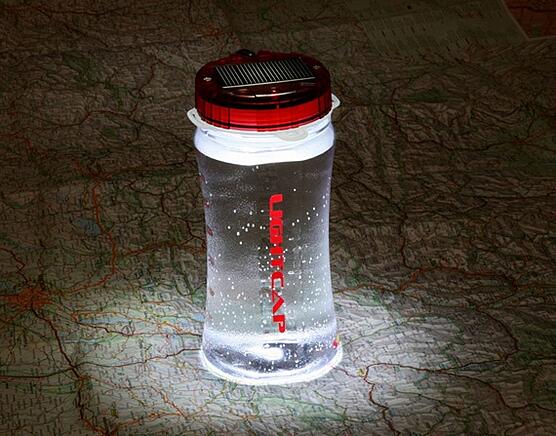 If you're the outdoorsy type, this bottle is perfect for you. The Lightcap combines a water bottle with a solar powered lamp. Housed in the lid is a solar charging panel and a bright LED bulb. Just charge it up during the day and you'll have a pretty serviceable camping lamp.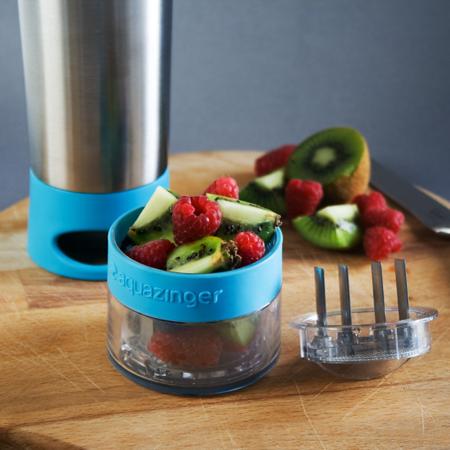 If the thought of drinking regular old water just doesn't appeal, a product like the Aqua Zinger might be the answer to your prayers. The bottle has a built-in grinder cup that can be filled with fruit or veggies. A few turns of the cup and the fruit or vegetables will infuse the water.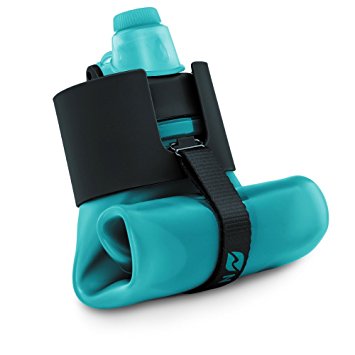 While traveling, a water bottle is pretty much a necessity, but they certainly take up a lot of luggage space. The Nomads Collapsible water bottle solves this problem. This 22 oz bottle is constructed from completely collapsable silicon. Once empty it can be rolled up to 1/3 it's full size.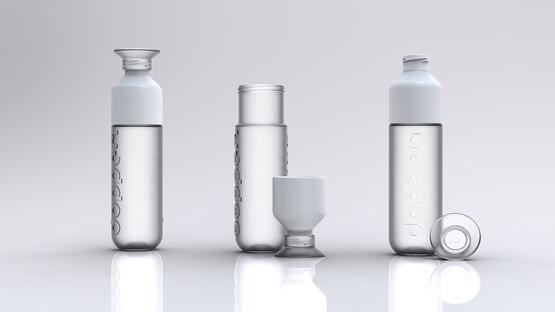 I'm embarrassed to admit that I tend to spill all over myself when drinking out of water bottles, so I'm a big fan of the Dopper water bottle. While it works as a conventional water bottle, it also has a removable top that doubles as a small cup. Perfect for messy drinkers like myself!
Meet the Cadillac of water bottles. The Camelback All Clear is a technological marvel. It has a built-in, USB chargeable UV light that promises to reduce waterborne bacteria, viruses, and protozoa by 99.99%. This sort of hydration tech doesn't come cheap though, the All Clear costs a whopping $88!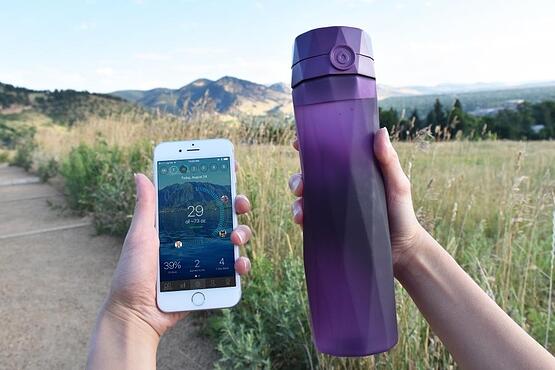 If tracking your daily water intake sounds hopelessly complicated, you could also go the smart route. The Hidrate Spark is a "smart" water bottle that monitors your water intake and syncs with a smartphone app allowing you to track your progress towards total hydration. If smartphone notifications weren't enough, the bottle also glows when it's time to take a sip.