We couldn't resist recreating this traditional Peruvian dish in Suvie. Flavored with soy sauce and vinegar, this stir-fry is a chifa dish, which seamlessly marries Chinese and Peruvian cuisine. Served with rice and French fries, this meal is a crowd pleaser. You have two options for serving this dish: you can either serve the fries on the side with the rice or you can stir them into the beef. 
Note: Frozen store bought French fries can be prepared in Suvie. Split 1 lb French fries between two pans and roast at 400°F for 45 minutes, stirring fries halfway through cooking. 
Lomo Saltado
Please always check your food to ensure your food has been cooked to safe serving temperatures. Please see our guide
here
for recommended FDA Time & Temperatures.
Servings: 4
Difficulty: 40 min, plus marinating time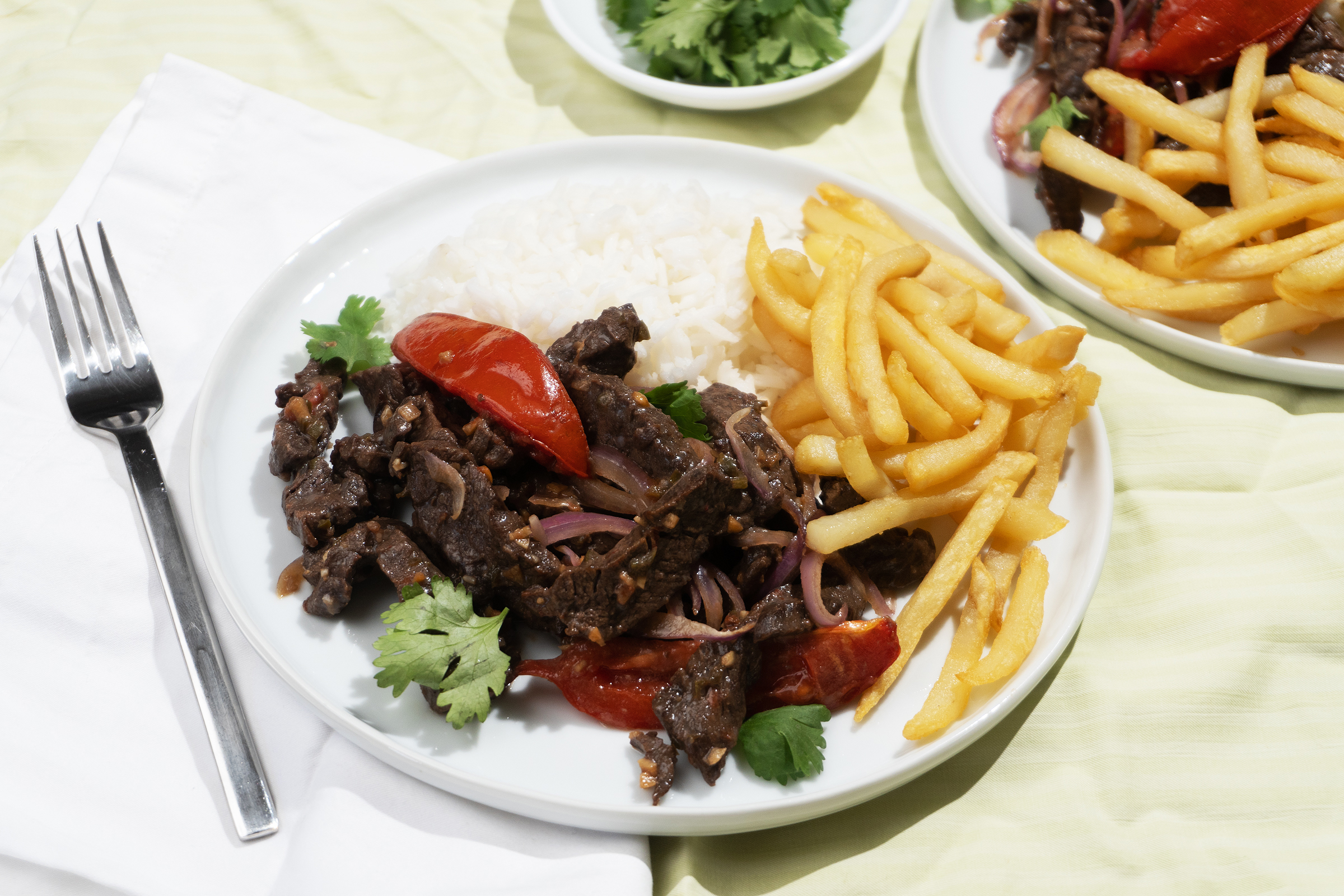 Ingredients
1 aji amarillo chili pepper or jalapeno, stemmed, seeded, and minced
4 tbsp soy sauce
4 tbsp apple cider vinegar
1 lb skirt steak, cut against the grain into thin strips
1 small red onion, halved and cut into ½" thick slices
1 large plum tomato, cut into thin wedges
1 tbsp high heat oil such as peanut, vegetable, or sunflower, plus 1 tsp, divided
1 lb French fries, store bought or homemade
2 cups cooked white rice
¼ cup cilantro leaves and stems
Directions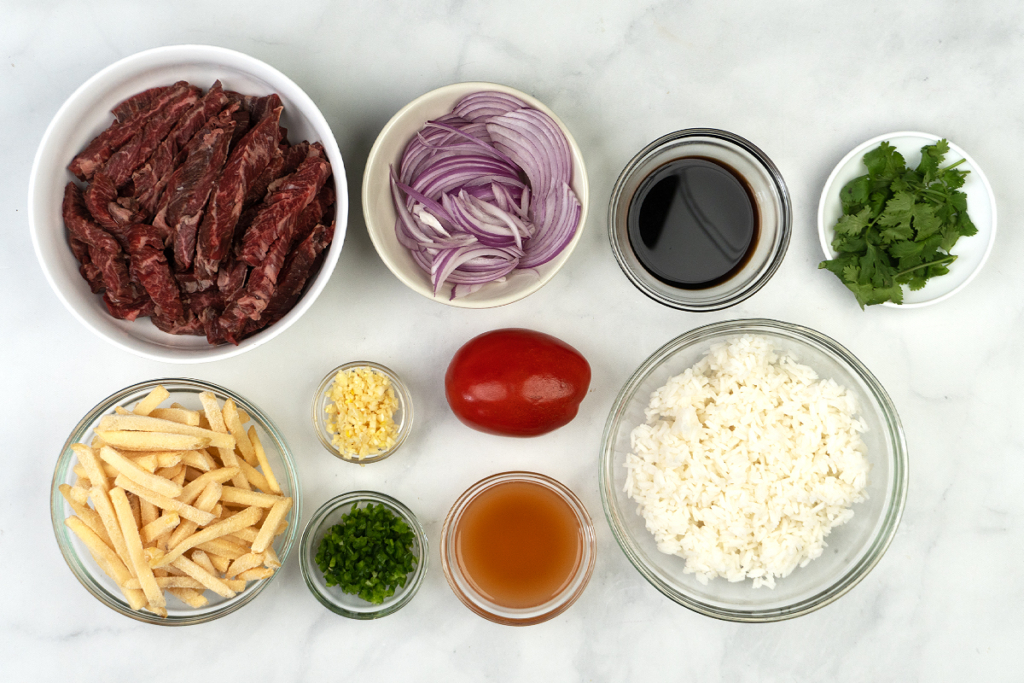 1) In a large bowl, stir together 2 minced garlic cloves, 1 aji amarillo chili pepper, 4 tbsp soy sauce, and 4 tbsp apple cider vinegar. Add the beef and allow to marinate for at least 30 minutes or up to 4 hours.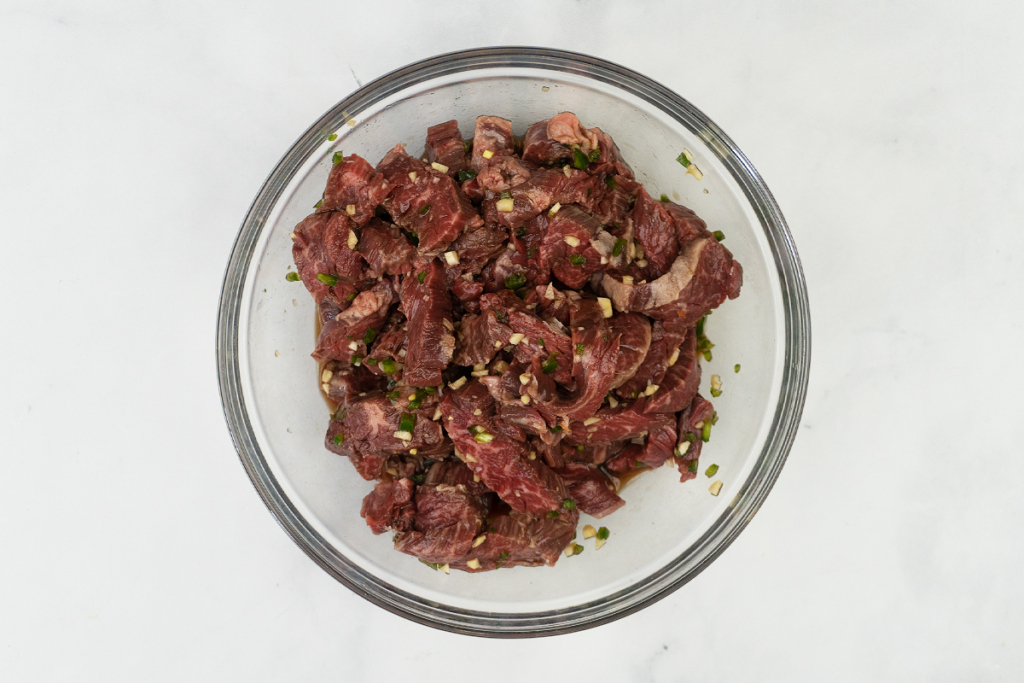 2) Set two Suvie roasting racks into two Suvie pans and mist with cooking spray. Divide steak between roasting racks in an even layer, allowing marinade to drip back down into the bowl (reserve marinade). Drizzle steak with 1 tsp vegetable oil. Insert steak into Suvie, input settings, and cook now.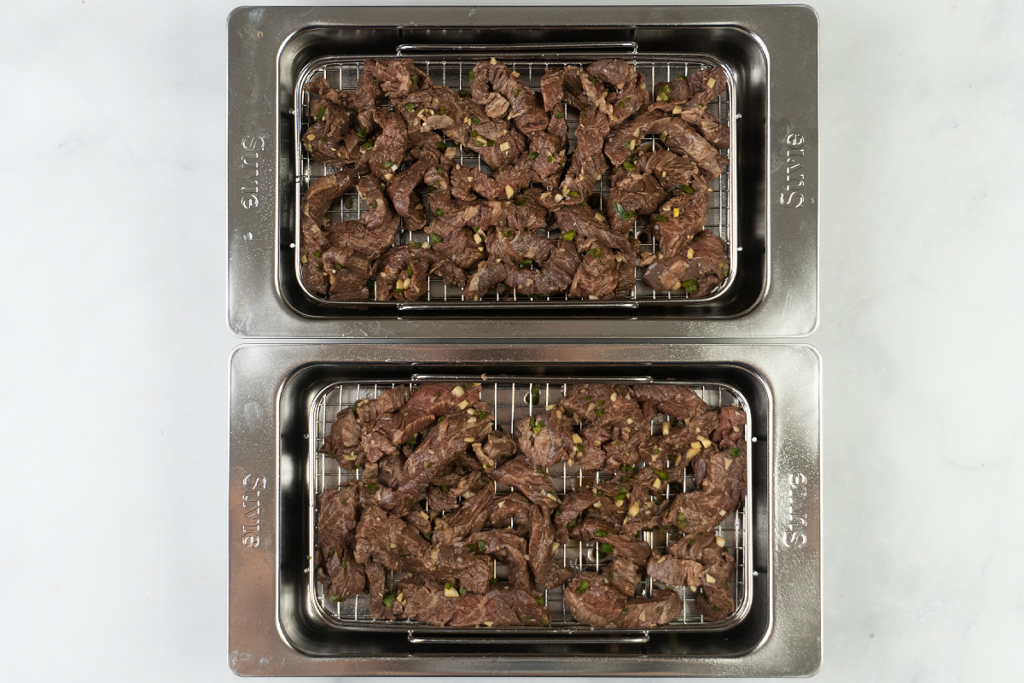 Suvie Cook Settings
Bottom Zone: Broil for 15 minutes 
Top Zone: Broil for 15 minutes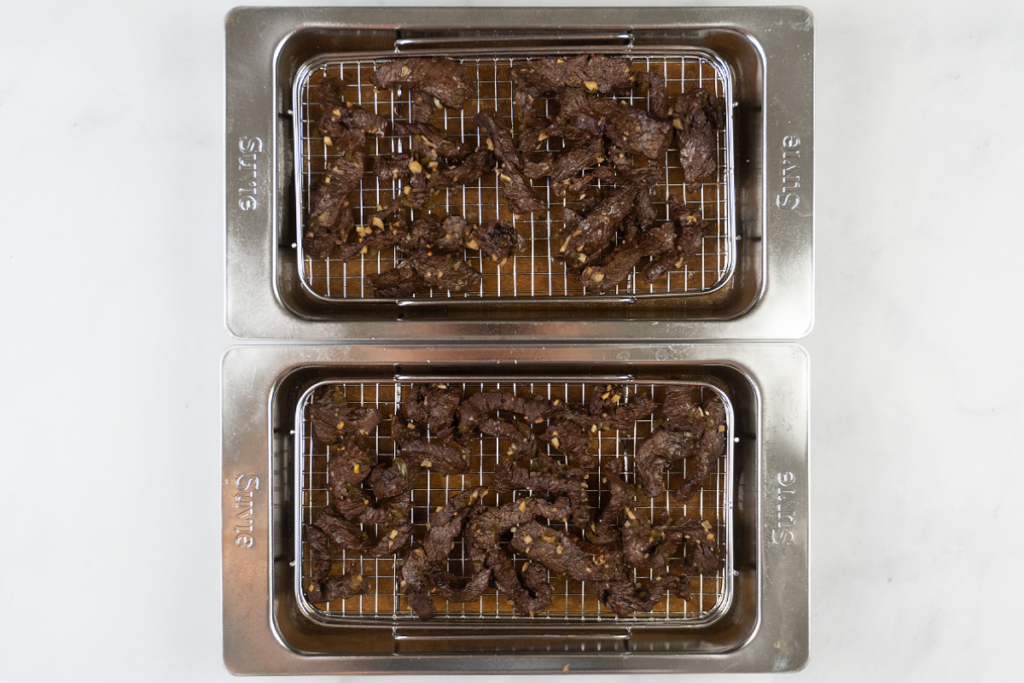 3) While the beef cooks, in a large bowl, gently stir together 1 small red onion, 1 large plum tomato, 1 tbsp oil, ½ tsp salt, and ½ tsp ground black pepper.
4) After the cook, transfer beef to a bowl and pour liquid from Suvie pans into a saucepan.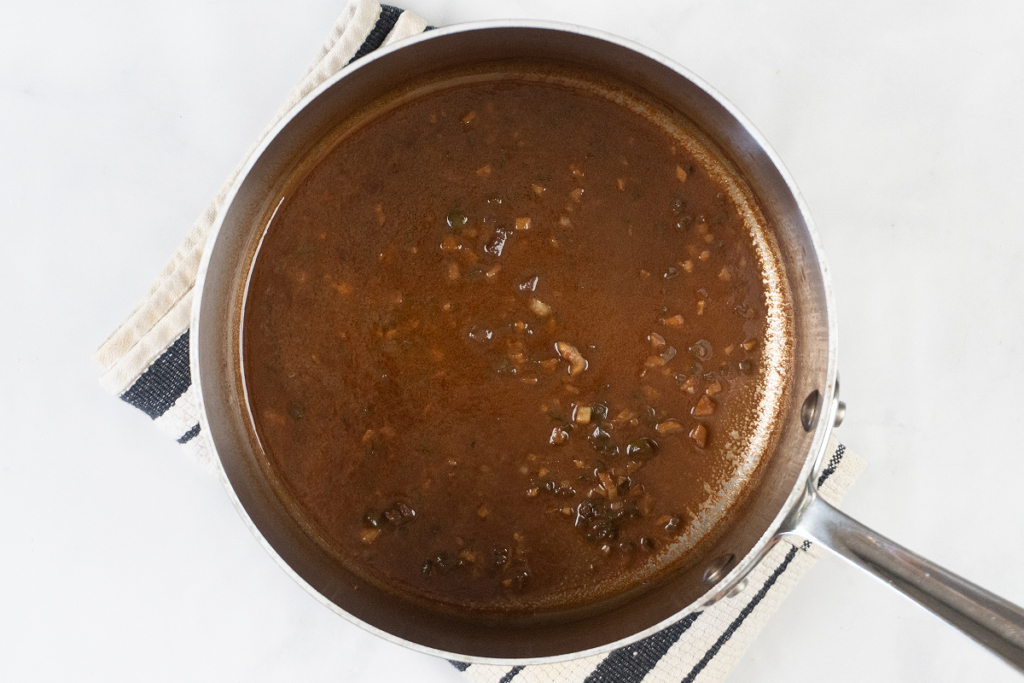 5) Divide onion and tomatoes evenly between now-empty roasting racks. Return pans to Suvie and broil for 20 minutes.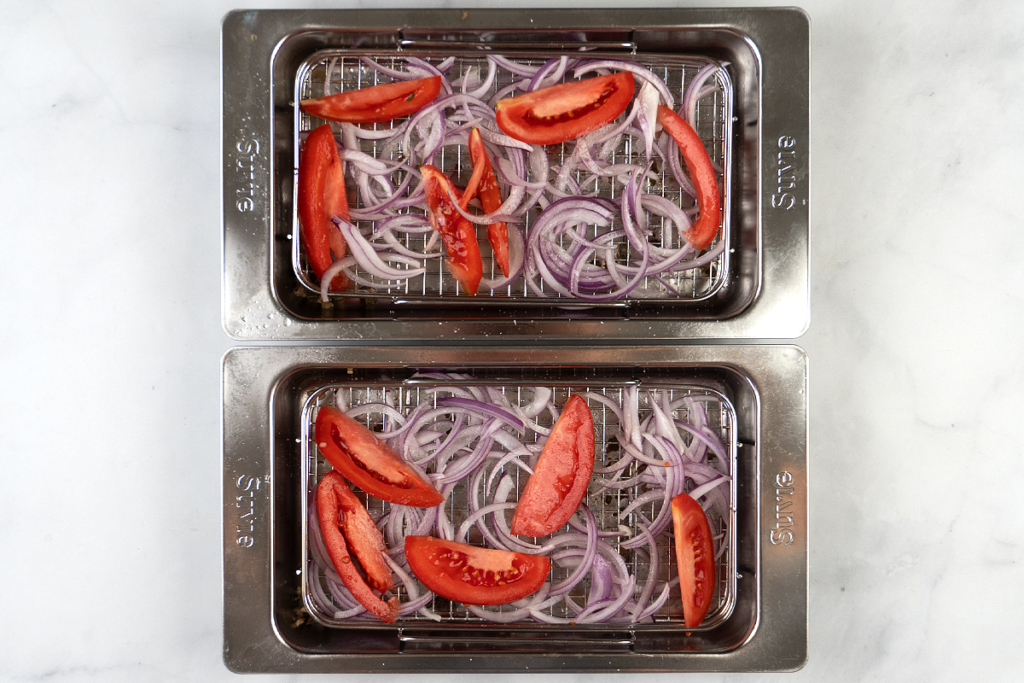 6) While the vegetables broil, add reserved marinade to saucepan with liquid from Suvie pans. Bring mixture to a boil over high heat. Reduce heat and simmer for 5 minutes or until reduced by half. Remove from heat, stir steak into saucepan, and cover to keep warm.
7) Remove vegetables from Suvie and stir into beef. Serve beef and vegetables with white rice and French fries. Garnish with cilantro before serving.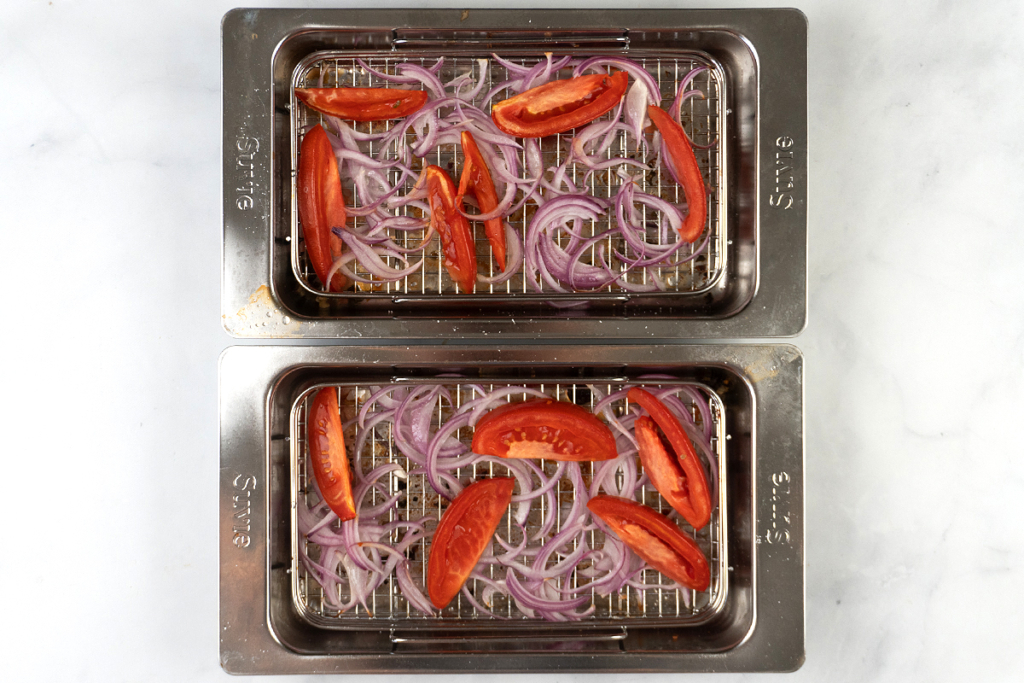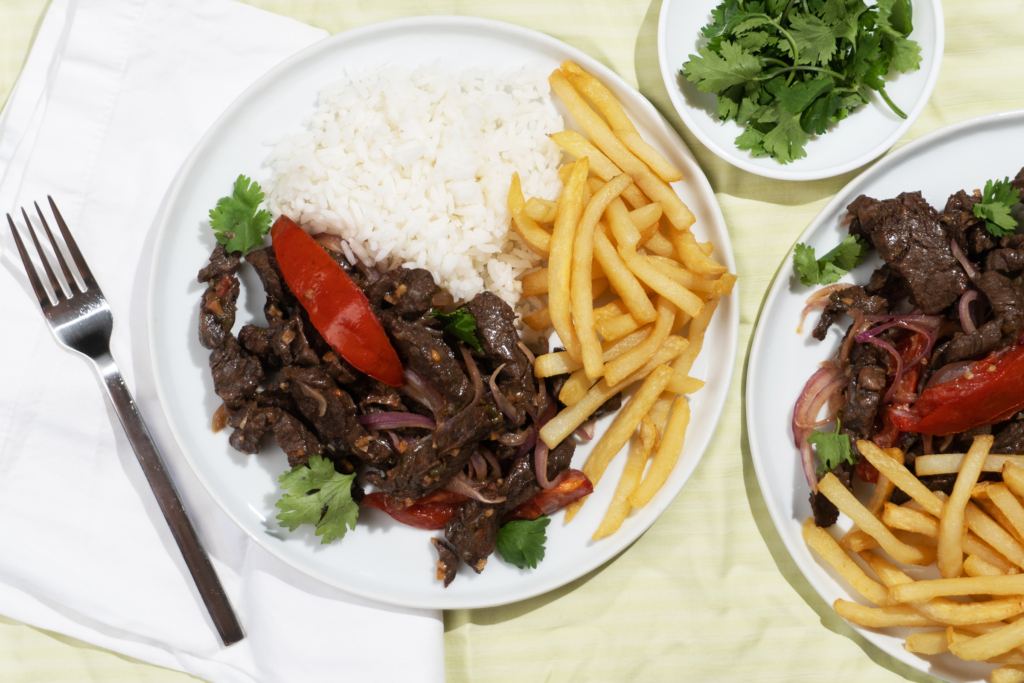 Nutrition
Nutritional Information per serving (4 servings per recipe): Calories 730, Total Fat 31g, Total Carbohydrates 79g, Total Sodium 1590mg, Total Protein 30g.