Deliciously rich palak paneer is a staple dish from northern India. The two main ingredients in this dish are palak (spinach) and paneer (a soft cubed cheese), but while the cheese and greens may be the star of the show, an array of spices and aromatic vegetables are an essential supporting cast. Depending on how well you drain the spinach this dish can be quite saucy or a bit dry. We like a little more liquid in our palak paneer for eating with rice or naan, so don't hesitate to add additional hot water at the end of cooking to reach your desired consistency.
Palak Paneer
Please always check your food to ensure your food has been cooked to safe serving temperatures. Please see our guide
here
for recommended FDA Time & Temperatures.
Servings: 2
Difficulty: 1 hour, 30 minutes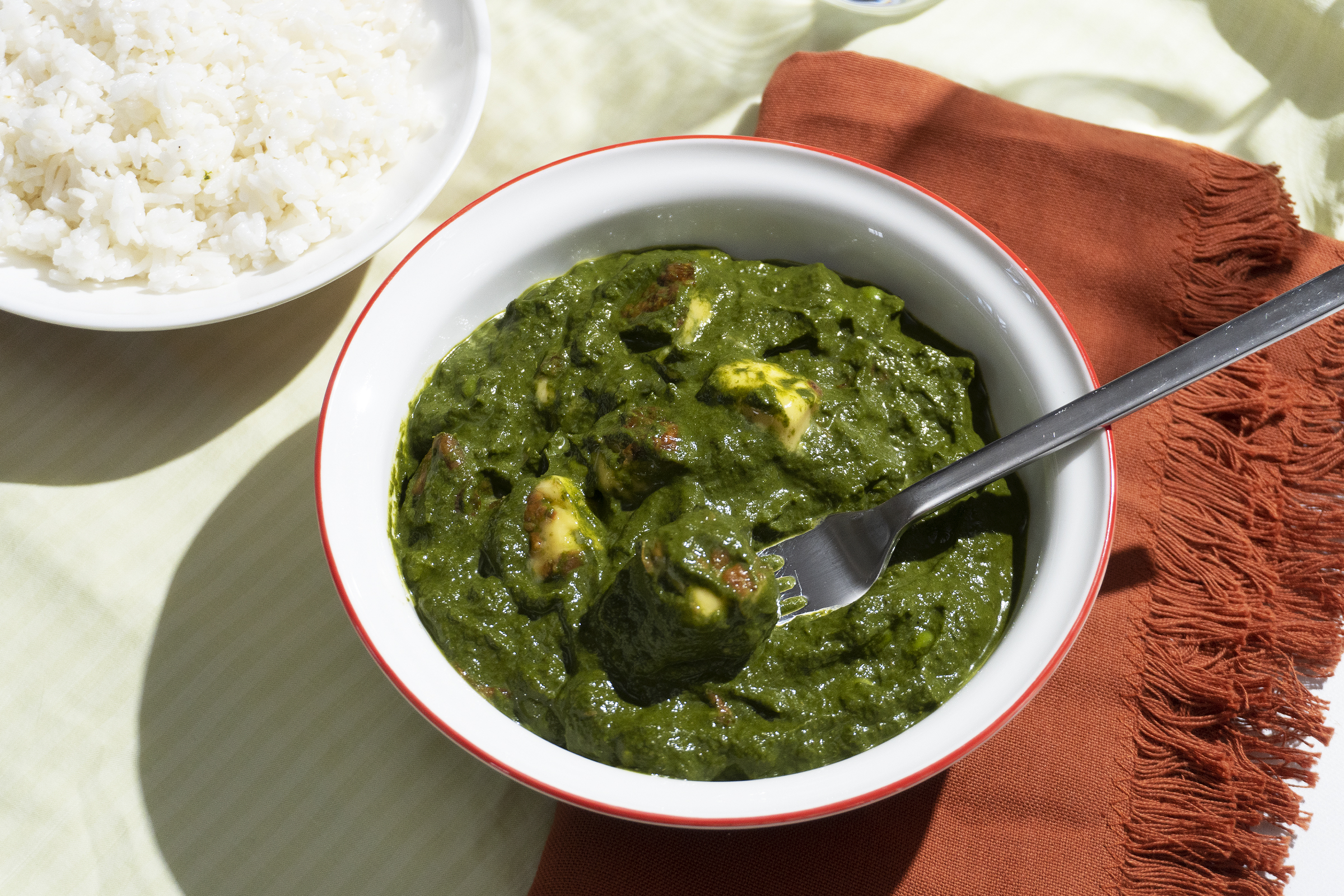 Ingredients
1 tbsp vegetable oil or ghee
1 shallot, finely chopped
1 serrano chile, stemmed, seeded, and minced
2 garlic cloves, minced
1 (1-inch) knob fresh ginger, peeled and minced
1 tsp ground coriander
1 tsp ground cumin
1 tsp ground turmeric
¼ tsp ground cardamom
¼ tsp asafetida
1 lb frozen spinach, defrosted and drained
2 tbsp heavy cream
6 oz tofu or paneer
1 cup basmati or jasmine rice
Directions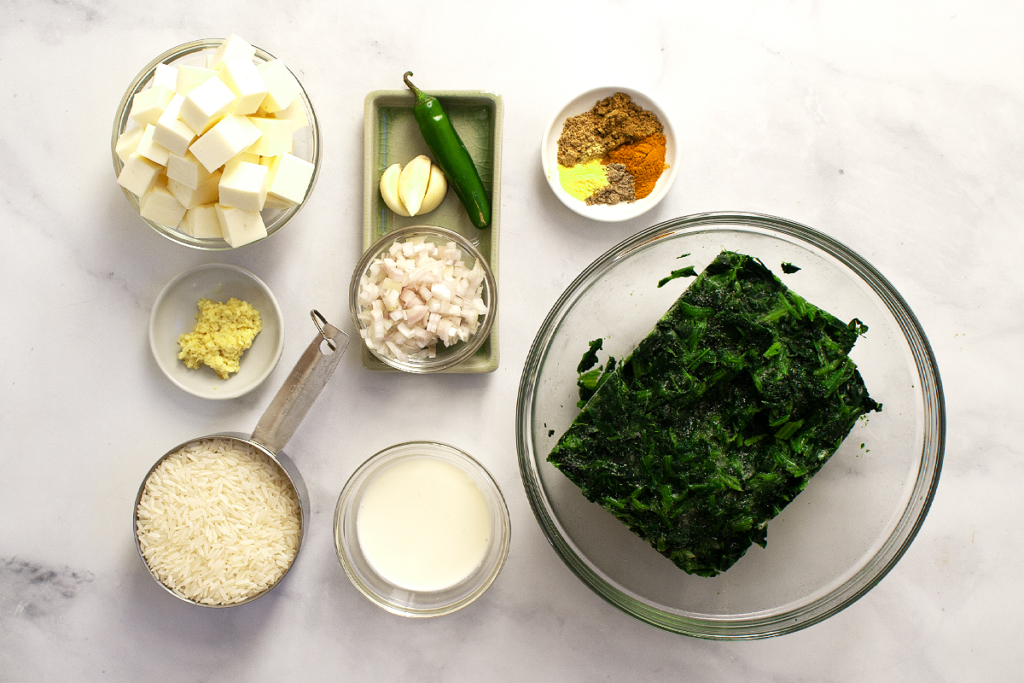 1) Heat vegetable oil in a medium skillet over medium heat until shimmering. Add the shallot, and cook until soft, about 2-3 minutes.
2) Add the garlic, serrano chile, ginger, coriander, cumin, turmeric, cardamom, asafetida, and 1 tsp salt to the saucepan. Cook, stirring frequently until fragrant, about 1 minute. Remove skillet from heat and stir in spinach and 1 cup water.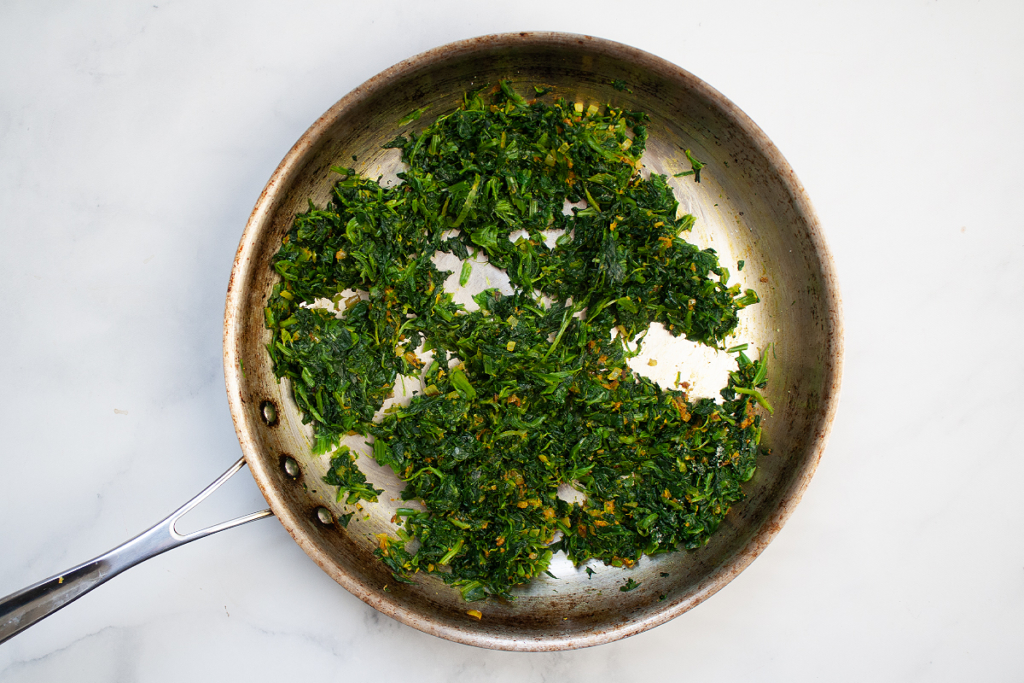 3) Transfer contents of skillet and heavy cream to a blender or food processor and puree on high until smooth, about 1 minute.
4) Pour spinach mixture and paneer (or tofu) into a Suvie pan and place in the bottom zone of Suvie. Input settings, and cook now or schedule.
Suvie Cook Settings
Bottom Zone: Slow Cook on High, 1 hour
5) Add 1 cup basmati rice to the Suvie rice pot (black handles). Cover pot with lid and place pot in the Suvie Starch Cooker, ensuring the pot is centered on the hot plate. Enter cook settings and Cook Now or Schedule.
Suvie Starch Cooker Settings
Rice, Long Grain, 1 Cup
6) After the cook, season rice and palak paneer to taste with salt and pepper. Divide between bowls and serve.