Nothing says fall like whipping up some savory squash. Even better when you can add some sausage-farro stuffing with melted cheese and serve up a neat, self-contained dinner. Since you'll have extra filling, you can easily make this dish into a dinner/lunch combo using the leftovers in a salad for tomorrow's lunch. We think this acorn stuffed squash is fantastic because it's so tasty and customizable. You can use almost anything in this recipe like substituting the sausage for ground turkey, the farro for rice or orzo, or the kale for spinach or chard. Whatever you decide to use in your filling, you're going to love coming home to an already cooked squash ready for a quick assembly.
Slow Cook: Stuffed Acorn Squash
Please always check your food to ensure your food has been cooked to safe serving temperatures. Please see our guide
here
for recommended FDA Time & Temperatures.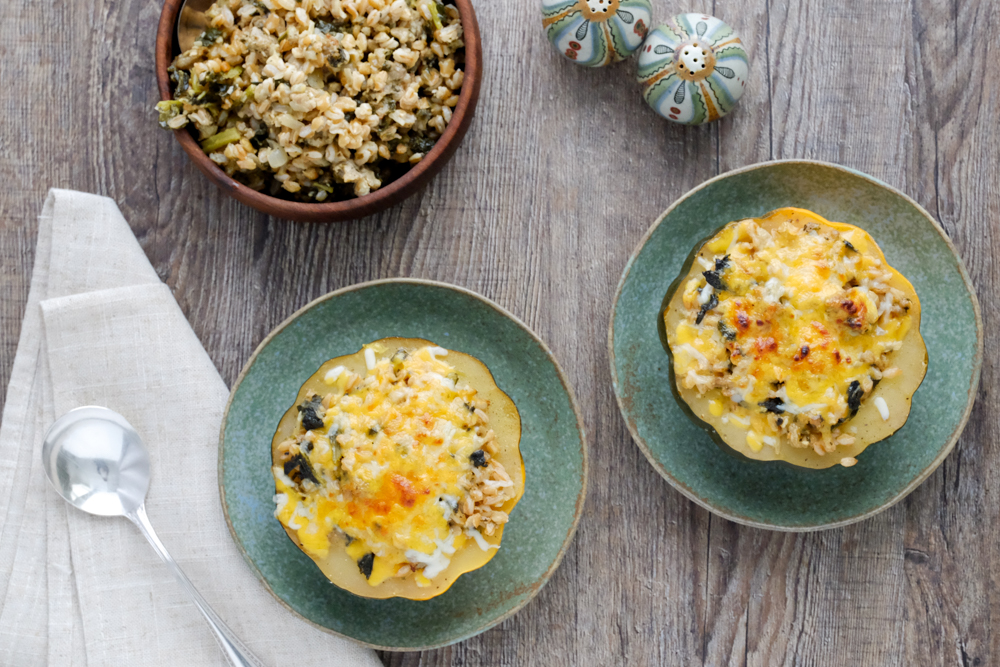 Ingredients
1 medium acorn squash
1 tbsp olive oil
½ lb. sweet Italian sausage, with casing removed
½ yellow onion, chopped
2 cloves garlic, minced
1 cup frozen kale
2 tbsp apple cider or water
1 tbsp fresh thyme, chopped
3 tsp salt, divided
½ tsp freshly ground black pepper
½ cup farro
½ cup cheddar cheese
¼ cup mozzarella or parmesan
Directions
Mix olive oil, sausage, and onion in a Suvie pan, make sure to break sausage into pieces.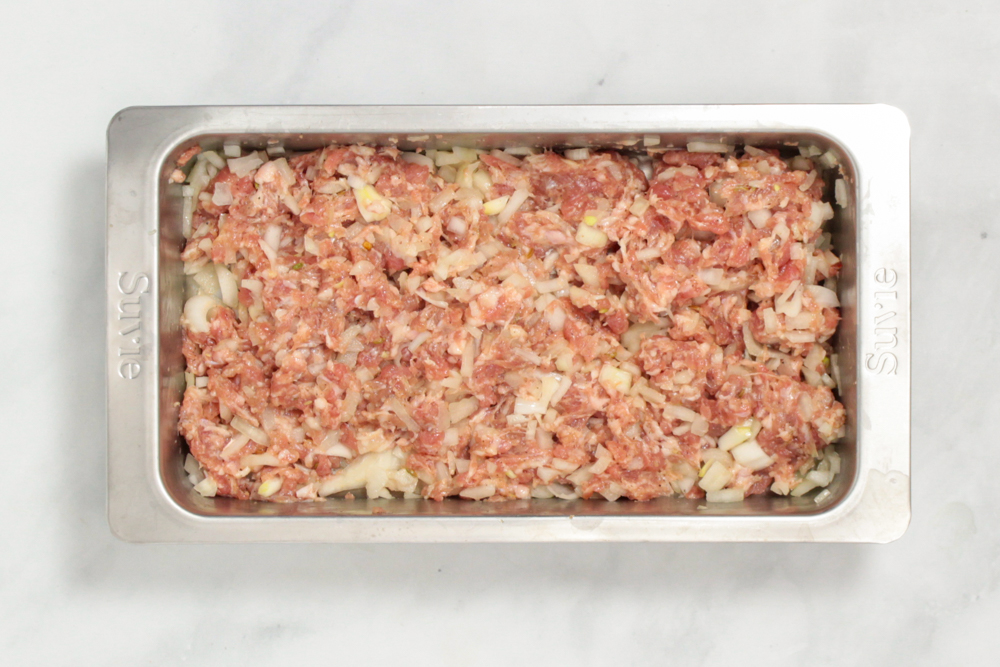 Broil for 10 minutes until sausage is browned. Remove from Suvie.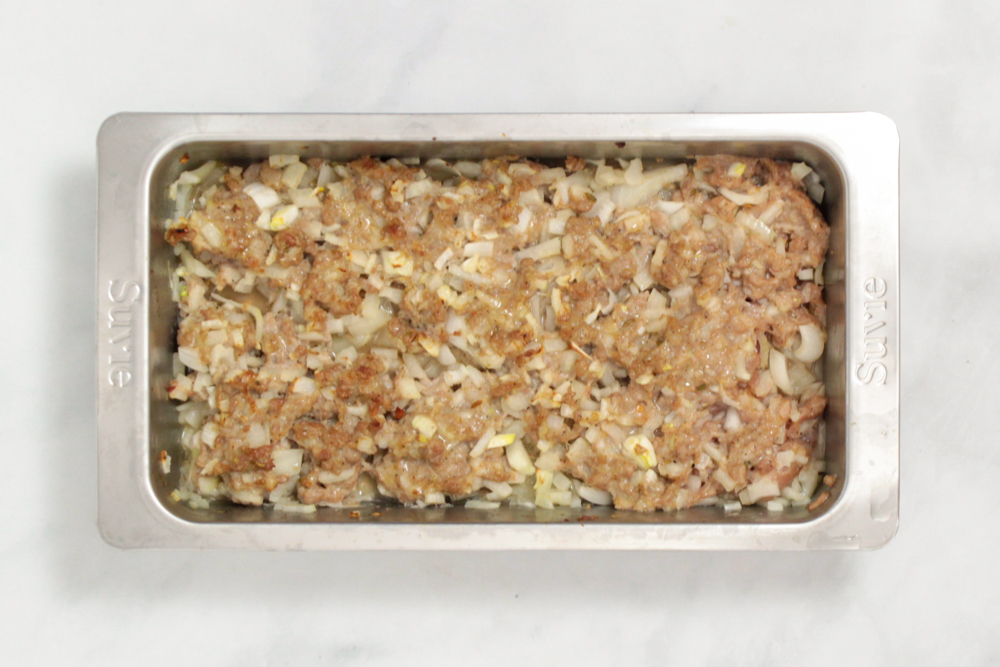 Stir in garlic, kale, apple cider, thyme, 1 tsp salt, and pepper to the sausage and onions. Return to upper right cooking zone in Suvie.
Add the farro and 2 tsp salt to a starch pan. Place in starch zone.
Cut acorn squash in half horizontally, scoop out seeds, salt and pepper the inside of both halves and place cut side down in a Suvie pan. Fill pan ⅓ full with water and load into upper left cooking zone of Suvie.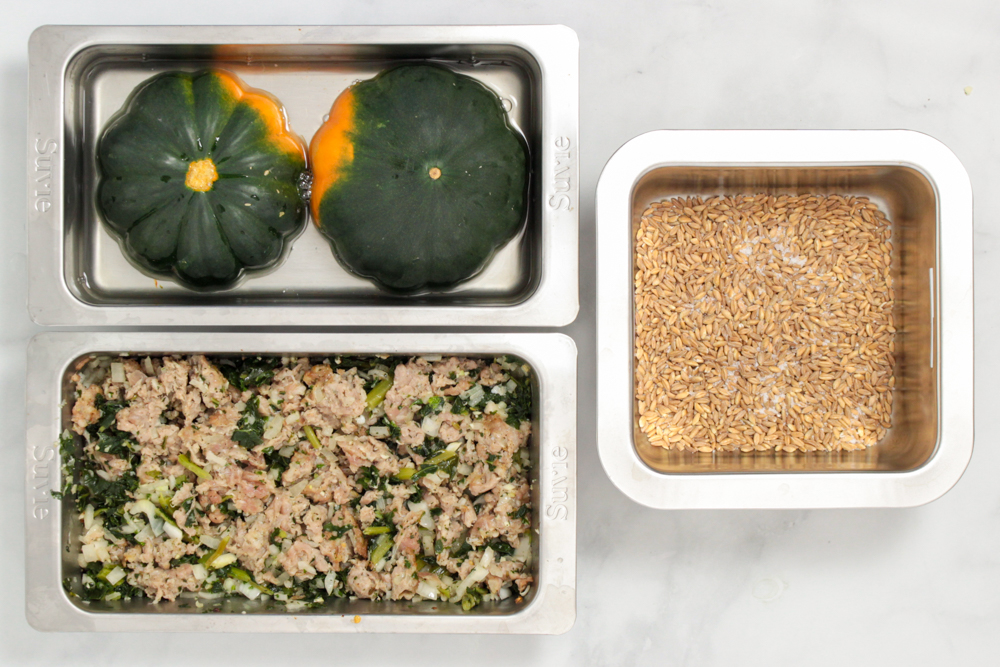 Fill reservoir, enter My Cook > Slow Cook settings and cook now or schedule.
My Cook > Slow Cook & Starch
HIGH: 2 hours
Starch: 30 minutes
After the cook, remove the squash, sausage and farro from Suvie. Combine cheddar and mozzarella cheese, set aside ¼ cup for topping. Add the cheese and cooked farro to the pan with sausage and kale, stir to combine and season to taste with salt and pepper.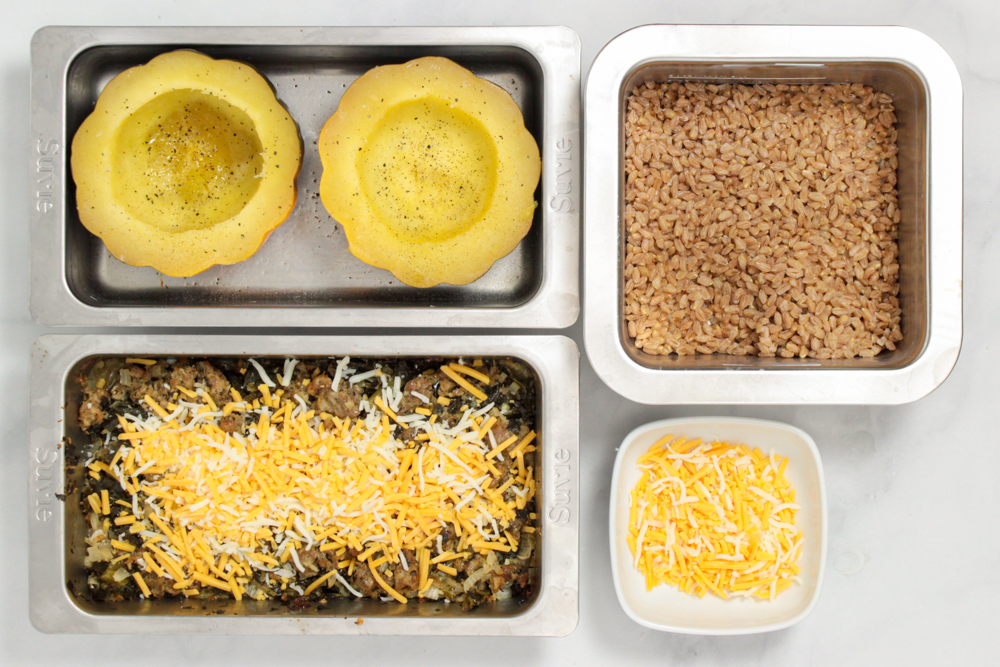 Drain the squash water and stuff the squash with the sausage farro filling (you may have some extra filling). Sprinkle the reserved cheese on top of the filling (you may need to push down the filling to flatten it slightly so it will fit under the broiler).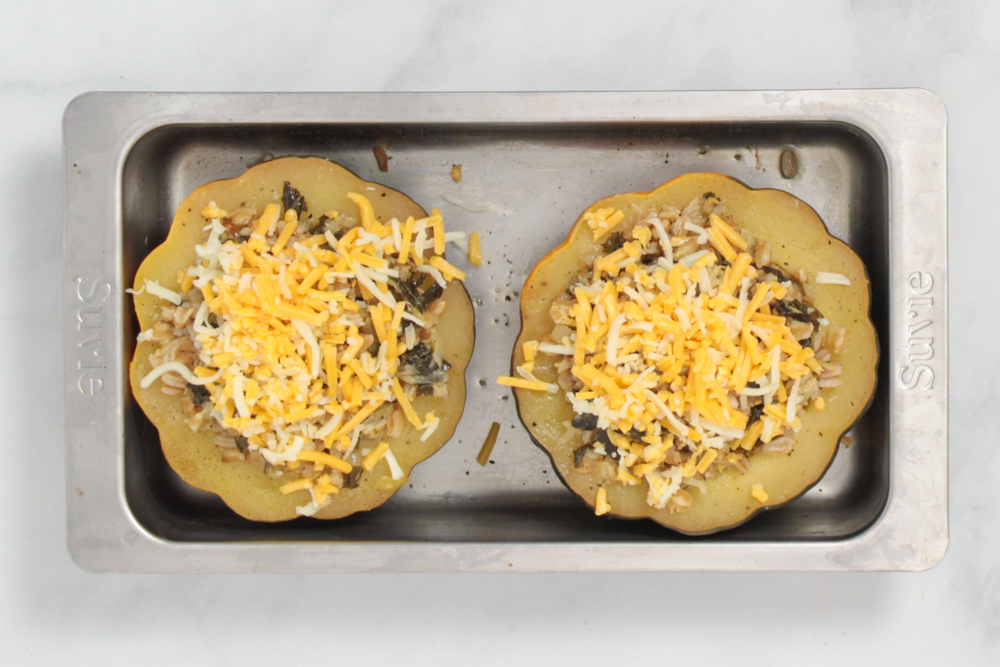 Broil the squash for 5 minutes until cheese is melted and browned.*To avoid overcooking: do not leave squash unattended during this step!*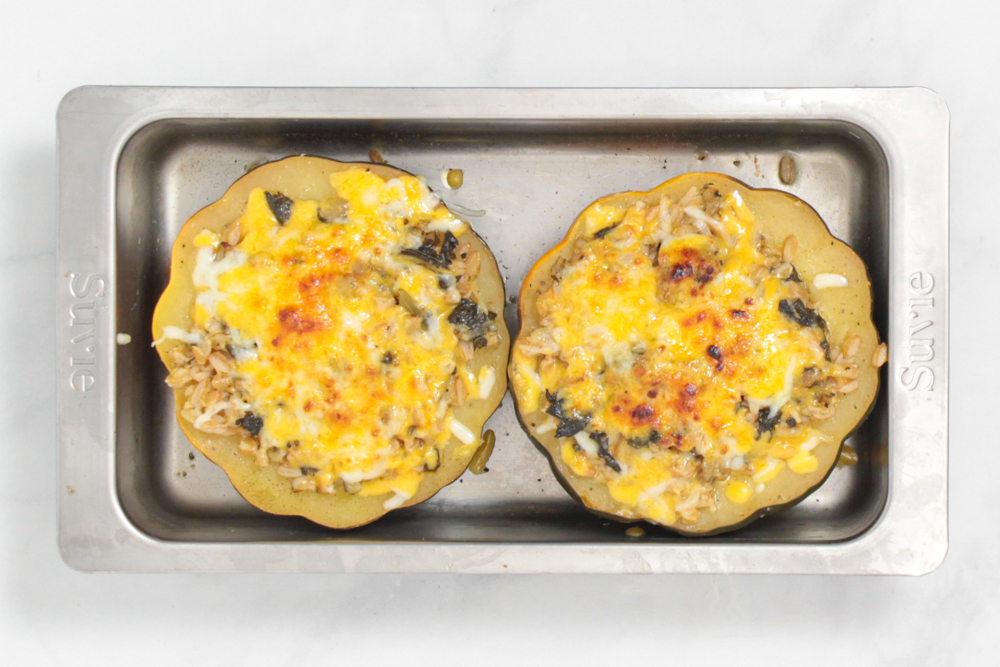 Remove from Suvie, place each squash half in a bowl, surround with extra filling as desired. Enjoy!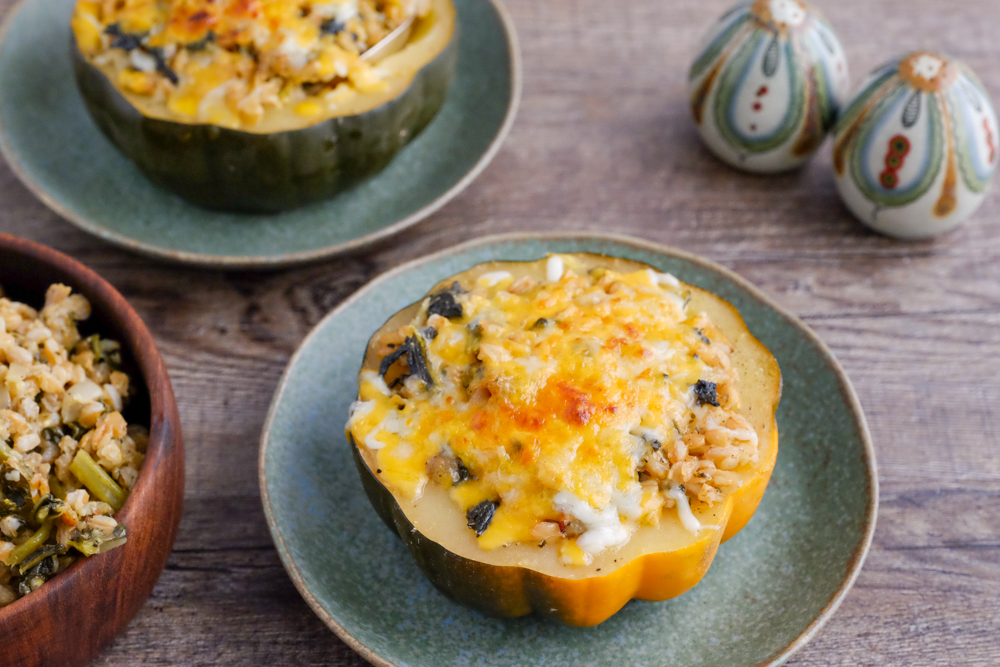 Wine Pairing
A full-bodied and fruity Malbec will pair beautifully with this meal. Malbec is the perfect wine to pair with roasted veggies and will bring out the umami-rich flavors of the sausage.