At first glance, Ernest Servantes appears to be holding court in the back of his Seguin smokehouse. Bright red suspenders pop against the serape flag printed on his T-shirt, his hands are folded just below the bold white font declaring him "Texican," and the fedora perched on his head falls just above his black-rimmed glasses. You'd never guess he's been up all night cooking, only just now enjoying a brief period of sold-out silence before heading to a catering.
And there's no rest for his two massive custom-made offset smokers, slowly infusing meat with layers of sweet mesquite in preparation for Sunday brunch service. These two hardworking beauties are named after his two grandmothers, Melia and Belia.
"They're my inspiration to cook. So whenever I want to give up, I'm staring at these pits, and I see their names," says Servantes, "I know they have my back, and I can't fail."
Servantes opened the Burnt Bean Co. in downtown Seguin in October, after a year and a half of pop-ups and underground events held out of his yard when the pandemic unexpectedly hit. And before that, he'd spent the last 15 years as a corporate chef for Texas Lutheran University, and the last 13 as a professional competition cook.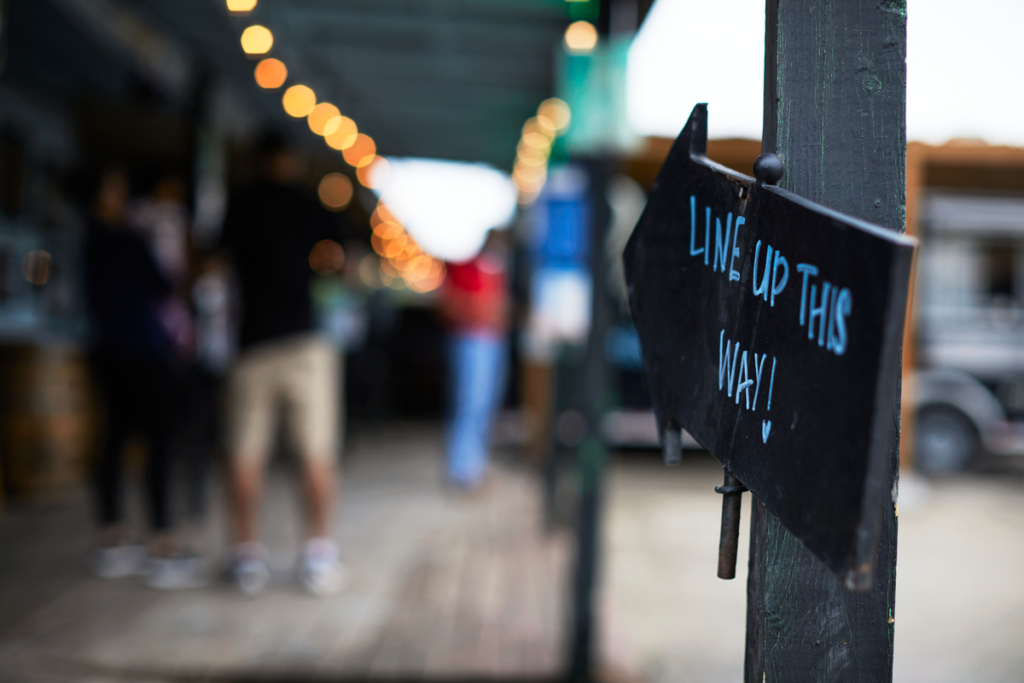 "I pretty much won everything you could win in barbecue," says Servantes, including Chopped and Chopped Grill Masters All-Stars. "I set out to do it for the future generation of Hispanic barbecuers—you go to any barbecue joint, any restaurant, and who's back in the kitchen? Hispanics, nothing but Latinos cooking in the kitchen, but they never get the recognition."
He describes his food as "central Texas barbecue with a little spice," in the form of offerings like brisket huevos rancheros, street corn pudding, Flamin' Hot Cheetos queso mac and cheese, house-made jalapeño cheddar sausage, and tres leches cake made with Big Red, the South Texas-born soda with a cult following. On Sundays, he offers a special brunch menu, featuring barbacoa, menudo, and hearty tacos filled with homestyle South Texas favorites like carne guisada and mollejas.
"Everything we're showing you is paying homage to our family— we cook from our souls," says Servantes. "With Hispanic culture and Mexican roots, every food tells a story about our heritage, every food tells a story about our livelihood, and every food tells a story about a certain time of your life."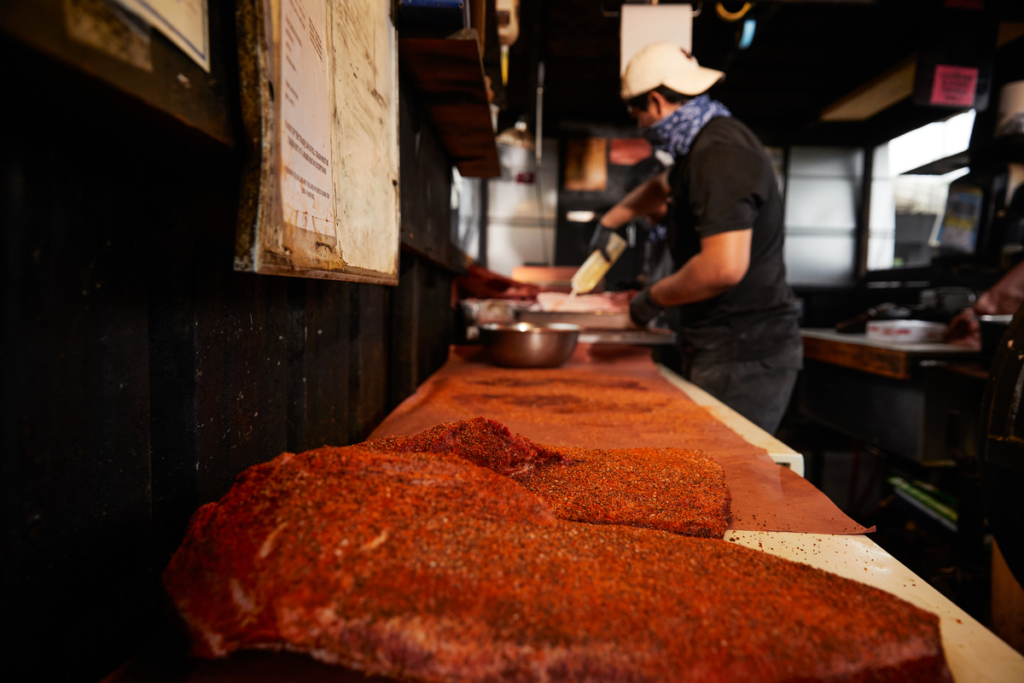 Servantes has been developing his concept for Burnt Bean Co. throughout the years working out of his competition trailer, which was painted with Aztec warriors and Day of the Dead murals.
"I wanted people to know who I was," says Servantes, who grew up in Uvalde, Texas, where his family has lived since the land belonged to Mexico. "Because I never forget where I come from. I never forget my heritage."
Cooking with fire has been instrumental in Mexican culture since pre-Hispanic times, from the cochinita pibil of the Yucatán to Jalisco-style birria to the different variations of barbacoa found on ranches across the country.
"This type of cooking goes back to the Mayans in the Yucatan, so it has a big history," says Mando Vera, owner of Vera's Backyard Bar-B-Que, which was granted a James Beard Foundation America's Classics Award last year. In 1955, Vera's father and uncle opened Vera's right at the Mexican border in Brownsville, paying homage to the ancient art of underground pit smoking.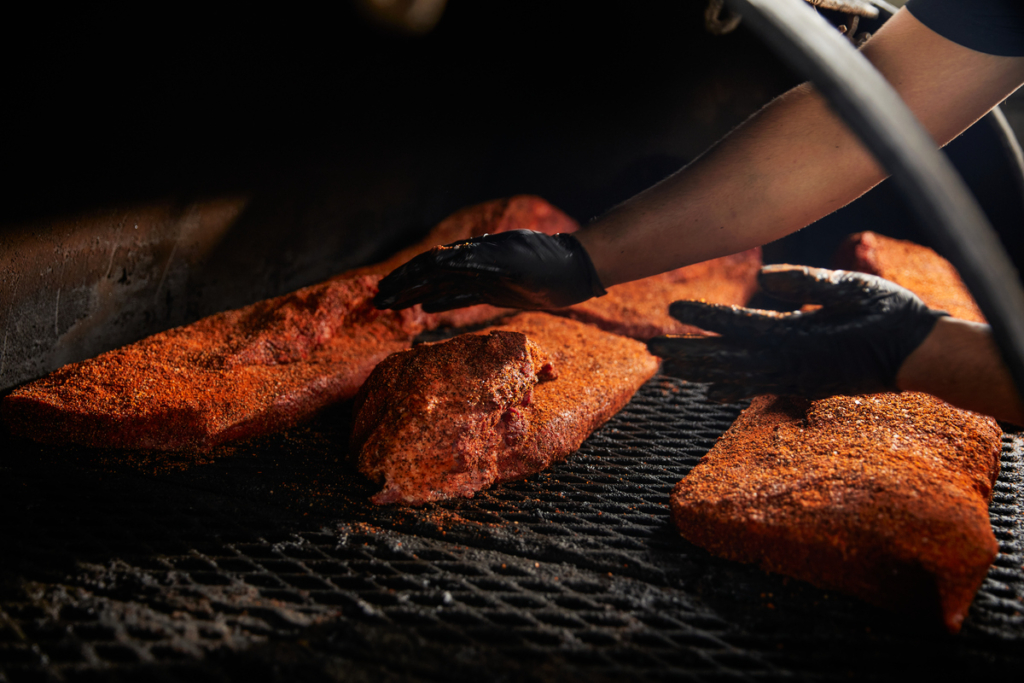 Though rules restricting underground cooking have been passed over the years, Vera's has been grandfathered in, which means they're the only commercial establishment in the U.S. allowed to bury cow's heads underground in a brick-lined pit and smoke them over hot coals for twelve hours. On weekends, crowds start lining up at 5:30 a.m. to order barbacoa by the pound, tortillas by the dozen, and containers of fresh salsa.
And while most places offering "barbacoa" these days are really just serving the cheek meat, here you can order by the specific part of the cow head: cachete, lengua, ojo, jeta, paladar. Vera says it's the eyeballs that sell out fastest.
"Our delicacy is the cow's eyeballs—that's what Mexicans love," he says, though he notes that his customer demographic is more diverse than ever these days.
This particular style of barbacoa de cabeza has been traced back to the 19th century cattle trade in South Texas. When Anglo cattle ranchers butchered beef, they would pass the unwanted cow heads to their Mexican ranch hands, who would clean the skulls and wrap them in maguey leaves before burying them in a pit to cook overnight.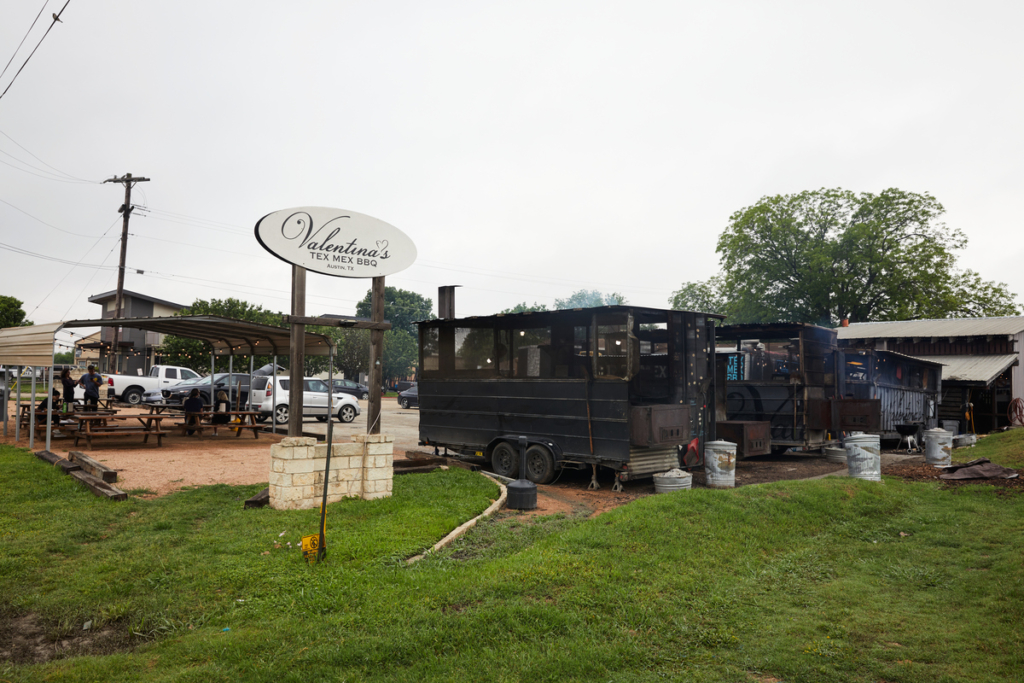 "'Nose to tail' was nose to tail long before it had a name," says Adrian Davila of Davila's BBQ in Seguin. "That's just the way it was done—I remember being at St. James as a little kid, a local Catholic school. All the Hispanic kids had greasy brown bags, and the other kids couldn't understand how we were eating tongue and head and tripas."
Davila's family has been serving barbecue in South Texas for three generations now, and, in 2018, he researched his vaquero roots and wrote the book Cowboy Barbecue. Davila discovered that his ancestors left Ávila, Spain, during the Spanish Inquisition; arrived in Peru as merchants in the 1600s; and kept moving north to what is now northern Mexico. They were horse traders, dealing with the horsemen and cattle herders who were brought over from Spain by the Catholic missions that drove the cattle business.
When his family settled in Texas, it was a natural progression for them to work with meat. His great-grandfather owned a general store in Luling, and Adrian's grandfather Raul and his brother Adolph trained as butchers and sausage makers, selling their goods out of that shop and others from Lockhart to San Antonio. Raul and his wife, Geronima—who grew up on a working cattle ranch herself—opened a restaurant in Luling, but they decided to take their operation to Seguin, where sausage sales were highest.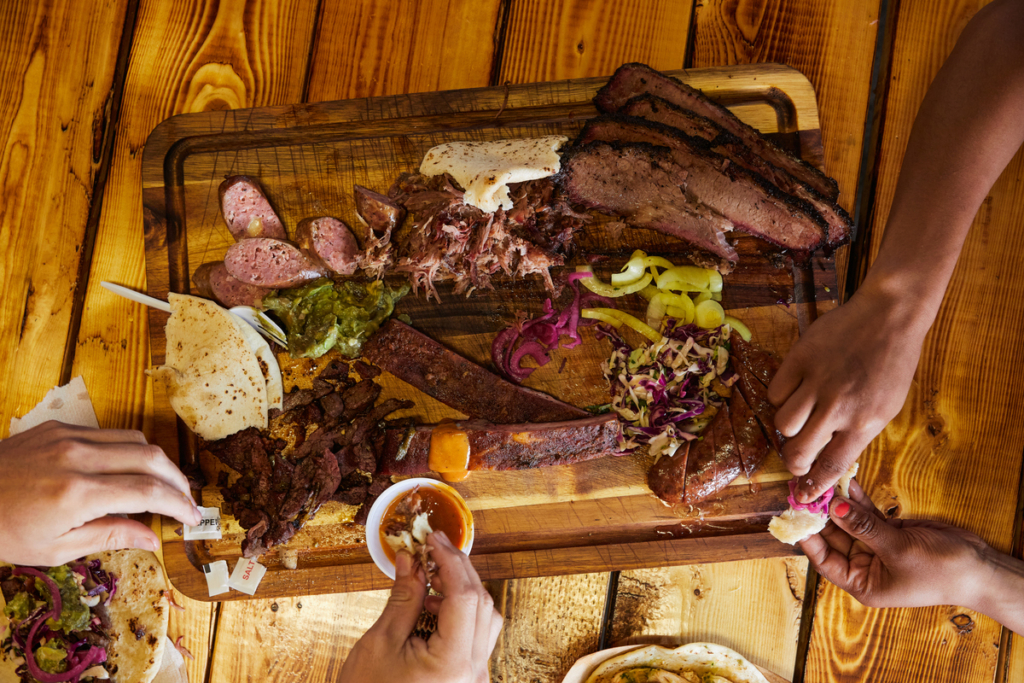 "When I was growing up, places were measured by their sausage," says Adrian's dad, Edward, who's been in the business since he was nine years old and still uses his father's original recipe 70 years later. "It was named by their regions, actually—Luling sausage or Lockhart or Elgin or Seguin sausage."
When they opened Davila's BBQ in an abandoned schoolhouse in 1959, the entire family lived in the back of the restaurant. They then experienced such great success that they were able to move into a far bigger space along the thoroughfare that, in those days, connected San Antonio to Houston. Raul designed and built walk-in-style smokers, with big rolling racks for sausage, and carousels with swiveling trays for brisket, chicken, and ribs.
"There's almost an asado-affect to it, more of an ambient heat," says Adrian, who occasionally smokes entire cows in the walk-ins for special events. "I like to think we have one of the most unique, cool setups around."
Though Davila's menu features what's come to be known as "traditional Texas barbecue," the family's Latin roots shine through in details like the kick of cayenne pepper used in their rub and the cumin, oregano, and garlic that enhance their signature barbecue sauce.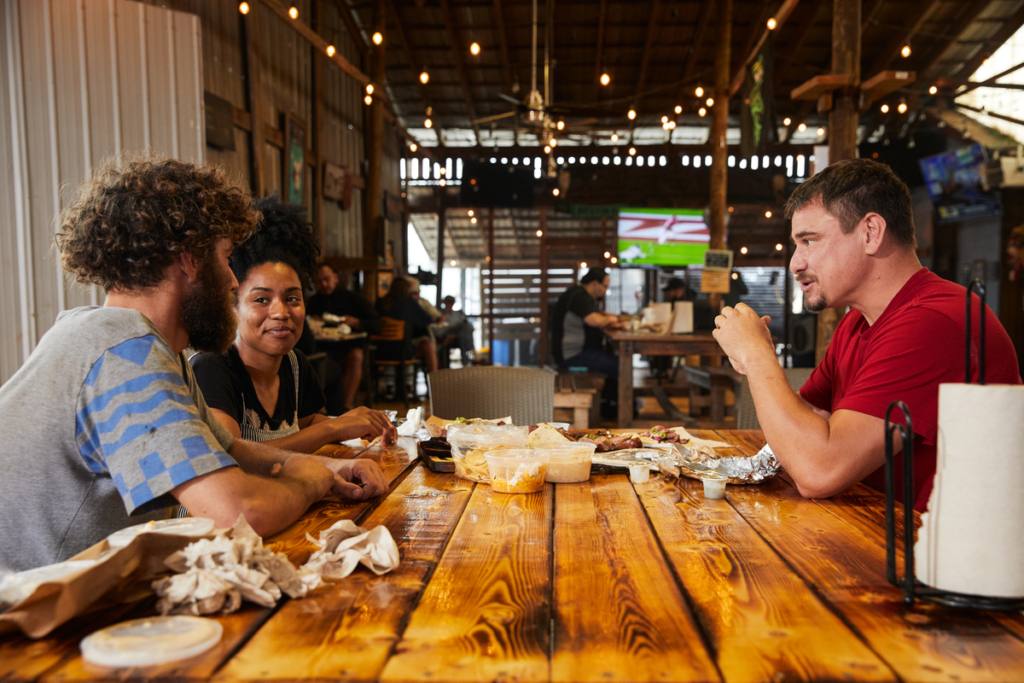 "We had turkey, sausage, ribs, and everything in the front, but in the back—for a family meal—what we were eating was brisket tacos," remembers Adrian. But it wasn't until recently that they started to offer brisket tacos on their menu—initially as an experiment—topped with pico de gallo, avocado, and a drizzle of creamy spicy sauce.
Miguel Vidal was also inspired by what he grew up eating when he opened Valentina's Tex Mex BBQ eight years ago. The fourth-generation Texan grew up in San Antonio's south side, where barbecuing was a part of every family gathering, no matter the occasion.
"When you don't have much, you can always start a fire," he says with a smile as he expertly carves the fat cap off a brisket. "I didn't know I was going to barbecue for a living, but it's something I've always been around, since I was a kid. I think that's what's very special about Texas and Mexican-American culture in general. Anywhere you go, from El Paso to Houston to San Antonio to Laredo, the similarities are undeniable as far as how food is represented and how family and food go hand in hand."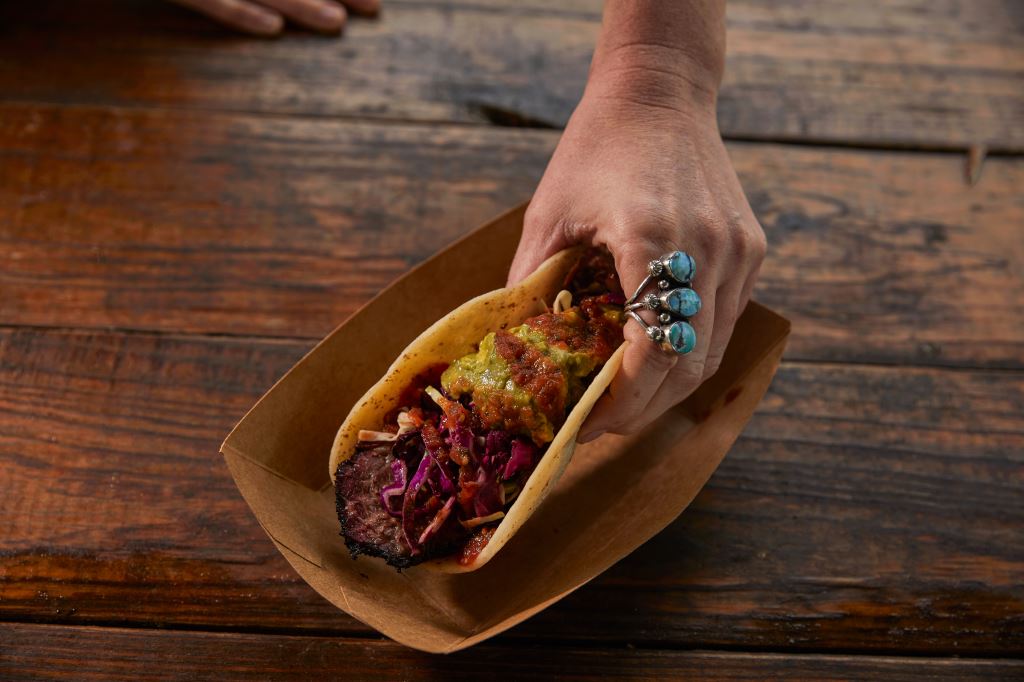 Vidal, who had worked in restaurants since he was 15, came to Austin to attend St. Edward's University on a soccer scholarship and found himself grilling at a teammate's house after every winning game. After a brief post-college stint in Miami, he returned to Texas and knew he wanted to work with food for a living. The lightbulb went off one day at his parents' house, as he was enjoying a juicy slice of his dad's brisket on his mom's flour tortilla, topped with smashed avocado, lime, and salsa.
"I was like, this is it right here," he recalls. "This is what I'm going to do. I'm going to represent what I think true Tejano cooking is."
Vidal opened his original trailer in downtown Austin in 2013 but quickly outgrew the space and moved further south, as Austinites lined up every day for his Tex-meets-Mex menu, offering brisket and pulled-pork sandwiches served on potato bread, alongside beef fajitas and carnitas tacos on house-made flour tortillas. He also began serving a breakfast menu, starring the Real Deal Holyfield taco, an instant Austin icon layered with fried egg, refried beans, potatoes, crispy bacon, a thick slick of brisket, and fresh tomato-serrano salsa.
He's also been known to create daily specials, which often live as off-menu items, and he, too, carries on the tradition of making barbacoa on Sundays. But at Valentina's, it's made with Akaushi beef cheek meat that's smoked over mesquite wood in a barrel pit for 12 hours.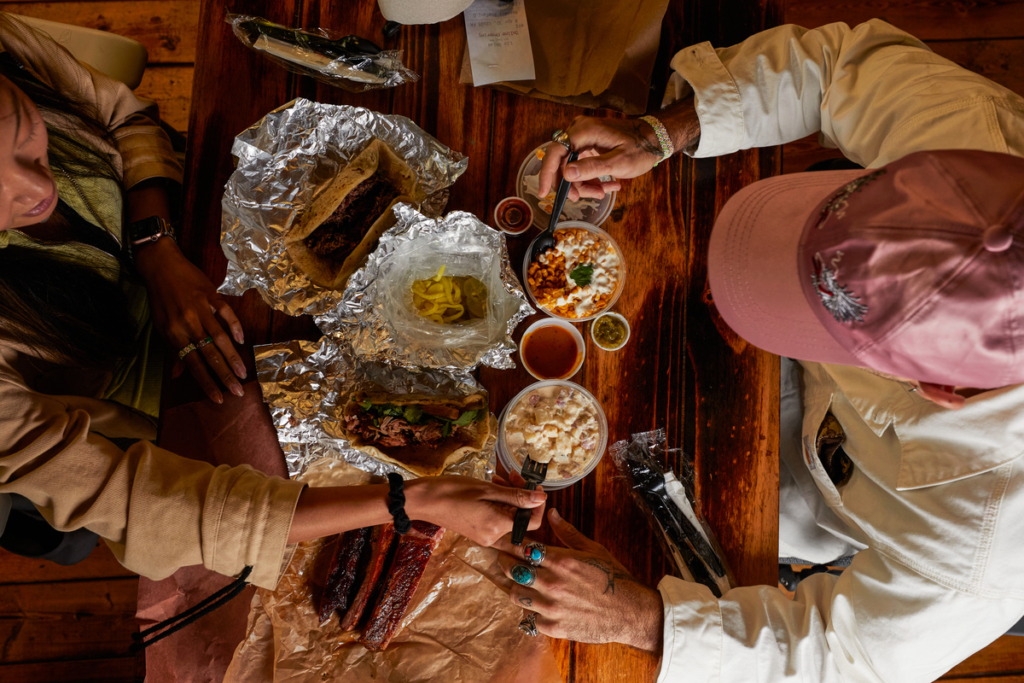 "That's another thing that's particular to South Texas or Mexican cooking—the outdoor fire is always mesquite, while most people in Central Texas are using post oak," says Vidal. "Mesquite is going to give earthy and almost chocolaty, sweet notes to the meat that you're not going to get from oak … and gives it that reminiscent flavor of being cooked in the ground."
Back in San Antonio, Esaul Ramos is putting his own Tex-Mex spin on barbecue at 2M Smokehouse. Ramos apprenticed under John Lewis at La Barbecue in Austin before returning to his hometown to open 2M in 2016. His barbacoa, which is available only the first Sunday of each month, is wrapped in banana leaves, with his own seasoning, and smoked using post oak.
His menu, which is pared down compared to Valentina's, features Texas barbecue staples—but he prepares his pulled pork more like cochinita pibil and rubs his brisket with cumin, coriander, and onion powder. In addition to a standard beef sausage, he makes spicy pork, serrano, and Oaxacan cheese links. Tacos are offered only on Thursdays, but meat can be ordered by the pound with flour tortillas for DIY tacos. And sides like coleslaw and potato salad co-exist alongside Mexican street corn, mac and cheese sprinkled with chicharróns, and his mom's serrano-spiced and bacon-smoked ranchero beans.
"Barbecue and the art of cooking with live fire is something I truly believe flows through our genes," says Ramos. "It's how we grew up eating, but to see others take a liking to it is really something special to see."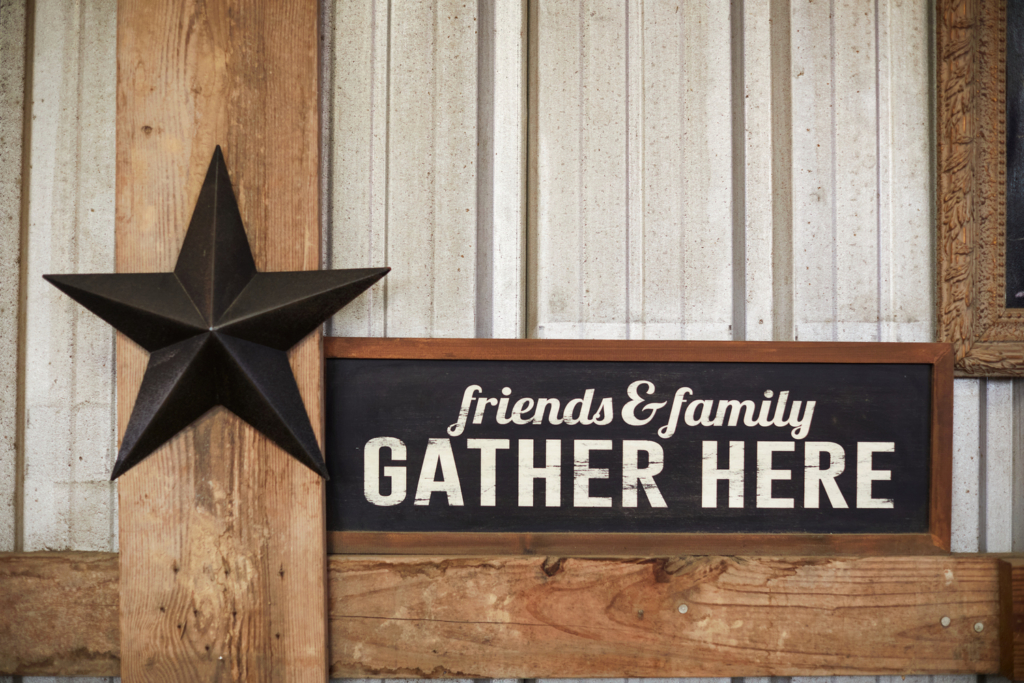 You might say "taking a liking to it" is an understatement; these pitmasters are drawing visitors from across the state as quickly as they're gaining followers on social media, where they celebrate their roots-inspired cuisine with hashtags like #hechoconamor (Valentina's Tex Mex), #bbqconganas (2M Smokehouse), and #vivabbq (Burnt Bean Co.).
Last year, Ramos was a semifinalist for a prestigious James Beard Award for Best Chef: Texas. Both 2M and Valentina's have been on Texas Monthly's Top 50 BBQ in Texas list since opening their doors, and Vidal is about to embark on a major expansion into a beautiful new industrial space at a renovated grain mill in Buda.
Across the state, Mexican cooking and Texas barbecue continue to push each other forward. Simon Madera, owner of Taco Flats in Austin, recently opened a new taco concept in Smithville called Carne Lenta, where he butchers whole, locally sourced animals and smokes the meat on offset pits originally built by Tom Micklethwait of Micklethwait Craft Meats. And both Madera and Vidal are opening locations (of Taco Flats and Valentina's Tex Mex BBQ, respectively) in the highly anticipated new Austin FC stadium that will open to the public in June.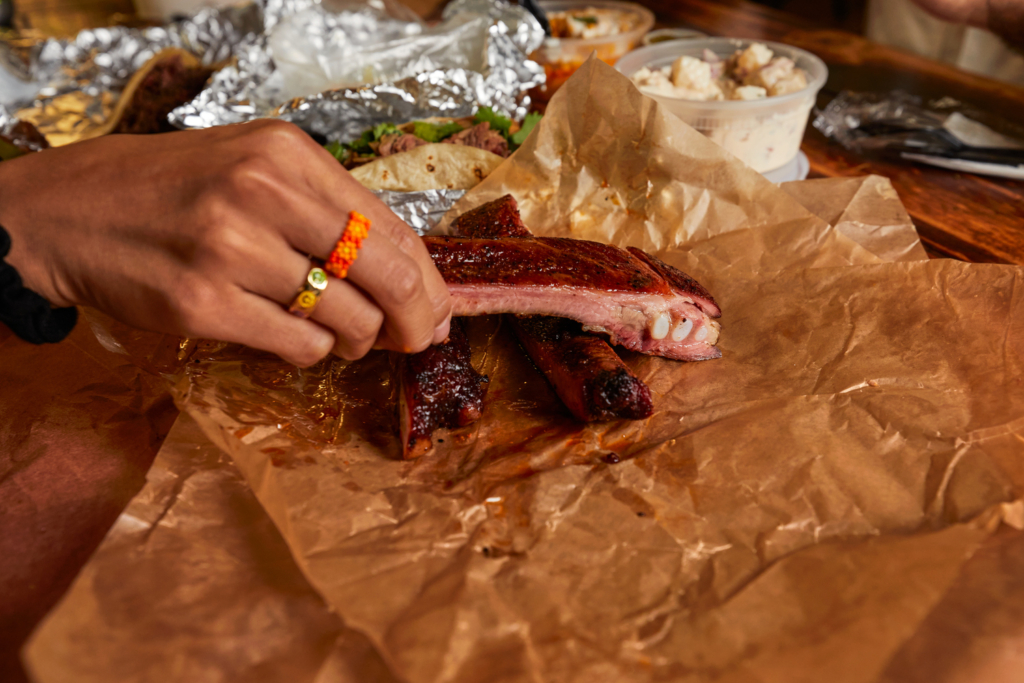 "It's a very exciting time for barbecue, and what I love most about it is that you get to enjoy it in a way that's new," says Ramos. "Barbecue is evolving for the better, and I see no end in sight."
"I call it the gospel of Tejano barbecue," says Servantes, who is appropriately known as @popeofbbq on Instagram. "It's spreading, and it's spreading like wildfire."