This strata, like its ham counterpart, is great for an easy wake-up-and-serve breakfast. Prep everything the night before and set it for the morning leaving no one hungry and waiting. This vegetarian breakfast option starts with a broil of mushrooms and shallots. Then incorporating milk, eggs, and spices into a savory custard which is tossed with bread cubes. Finally mixing in the mushrooms, spinach, and gruyère for a delightfully hearty breakfast casserole. Finish with a broil to brown the melted cheese and you'll have the whole house peeking into the kitchen wondering what's for breakfast.
Spinach and Mushroom Strata
Please always check your food to ensure your food has been cooked to safe serving temperatures. Please see our guide
here
for recommended FDA Time & Temperatures.
Servings: 6-8
Difficulty: 2 hours, 30 minutes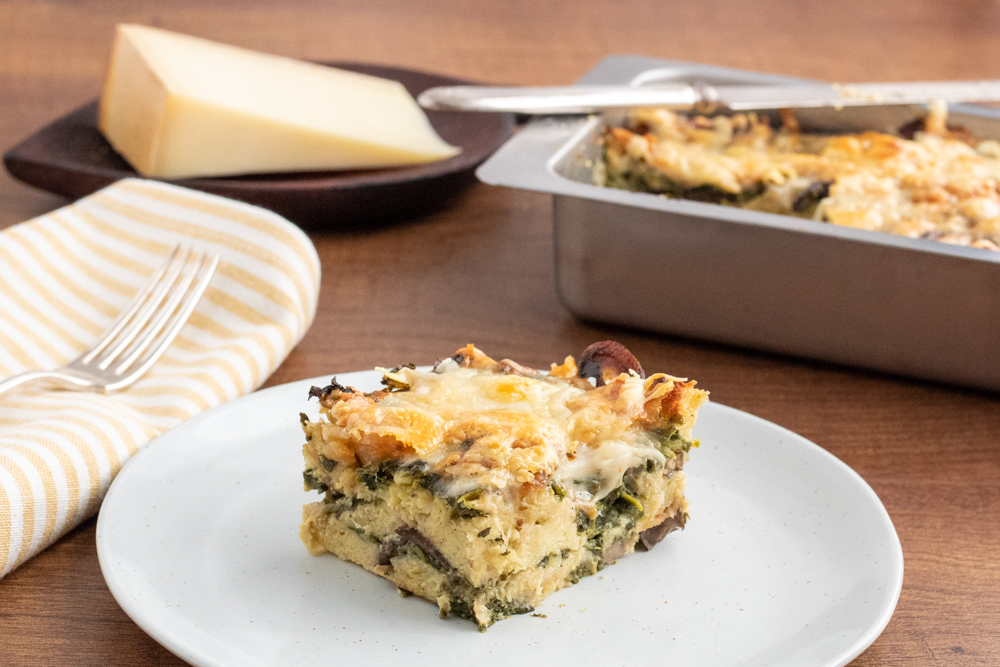 Ingredients
1 tbsp olive oil
8 oz baby bella mushrooms, sliced
1 shallot, thinly sliced
6 large eggs
½ cup whole milk
1 tsp Dijon mustard
½ tsp ground nutmeg
10 oz sourdough bread, cut into 1" pieces
1 cup frozen spinach, thawed
3 oz Gruyère cheese, coarsely grated, ½ cup set aside
Directions
1) Toss 1 tbsp olive oil, 8 oz mushrooms, and 1 sliced shallot in a Suvie pan until coated. Place pan in the bottom zone of Suvie and Roast at 400° for 15 minutes or until mushrooms have released their juices.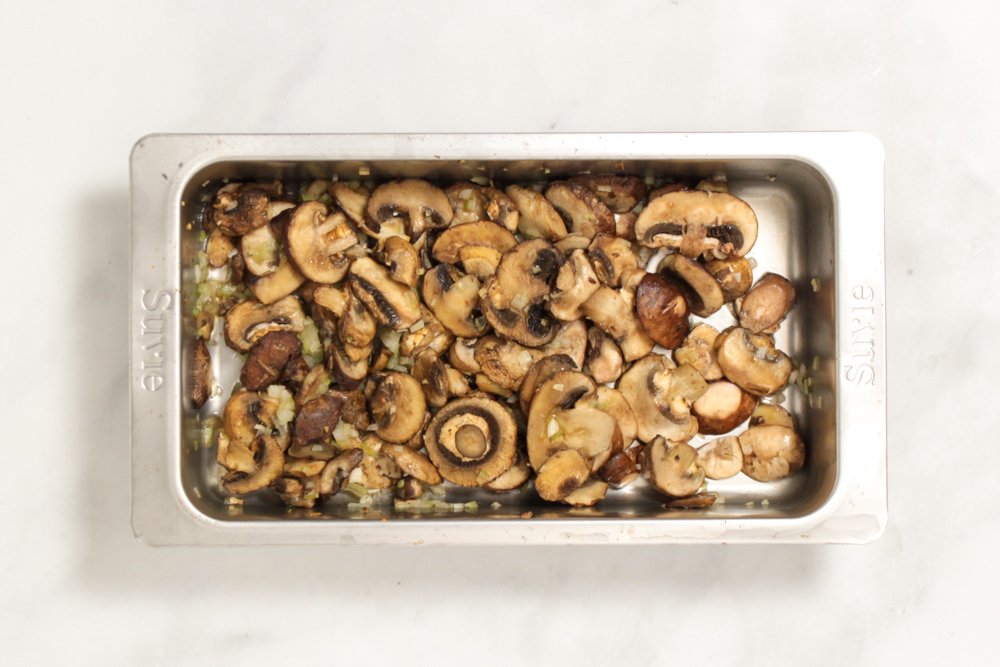 2) Meanwhile, whisk together the eggs, milk, mustard, nutmeg, 1 tsp salt and 1/2 tsp pepper in a large mixing bowl.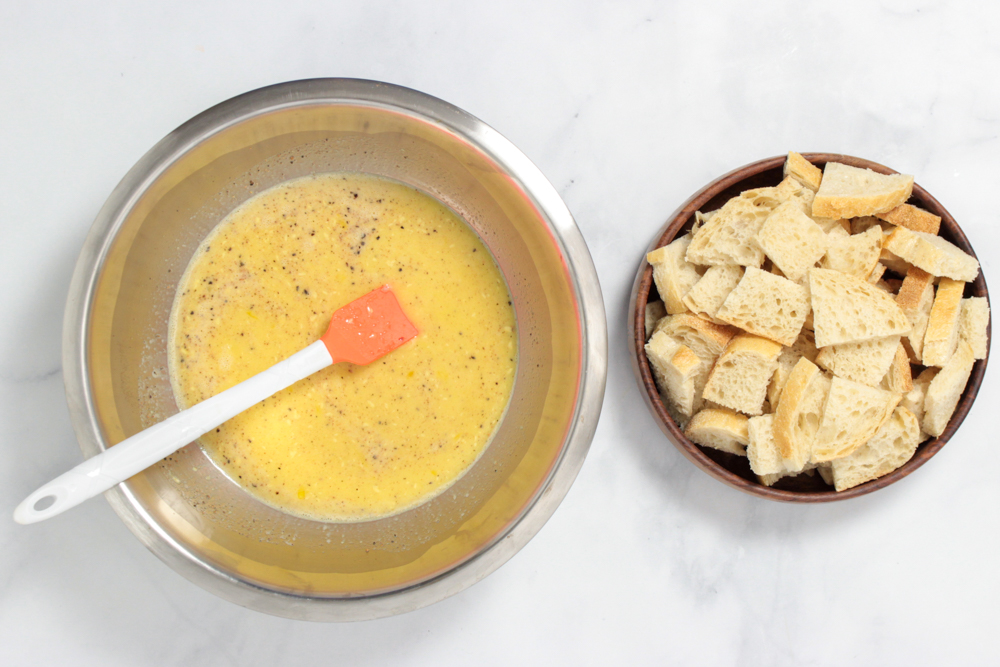 3) Add the cubed sourdough bread and stir to combine. When the mushrooms are done roasting, add the mushrooms mixture, 1 cup defrosted spinach, and all but ½ cup Gruyere cheese to the bowl.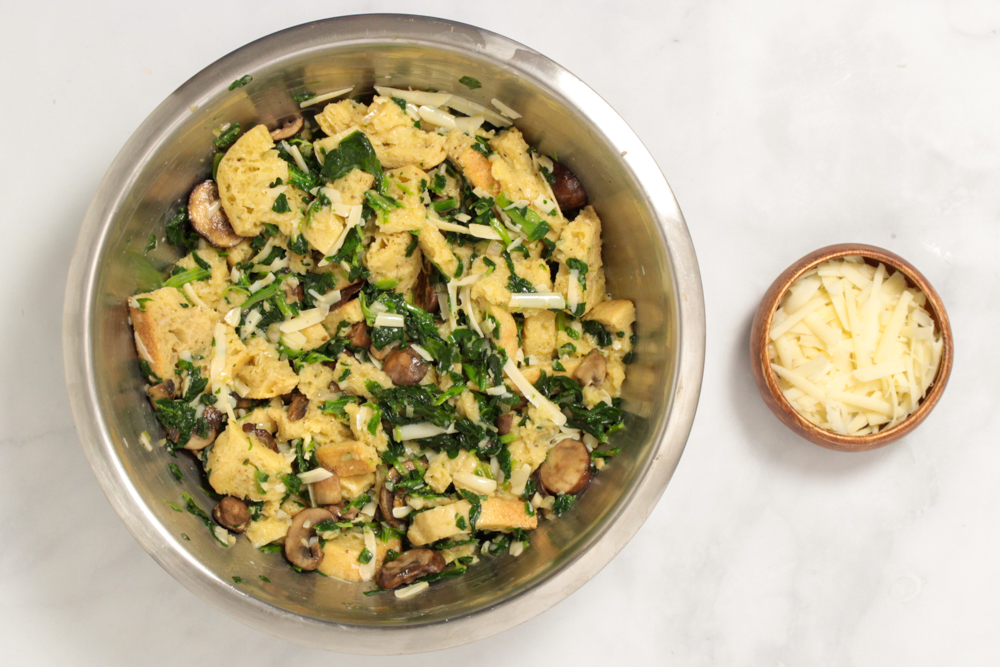 4) Spray the Suvie pan with cooking spray and add the strata mixture. Sprinkle strata with remaining ½ cup of Gruyere cheese. Place pan into the bottom zone of Suvie, input settings, and cook now or schedule.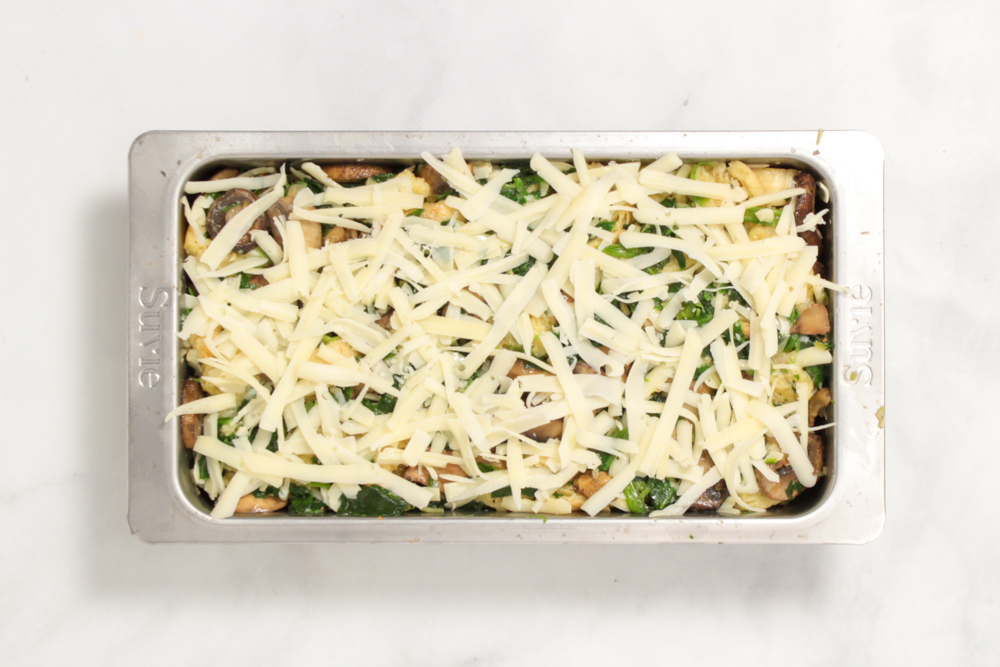 Suvie Cook Settings
Bottom Zone: Slow Cook High for 2 hours
5) After the cook, broil the strata for 10-15 minutes until the cheese is melted and browned, watching closely to avoid burning.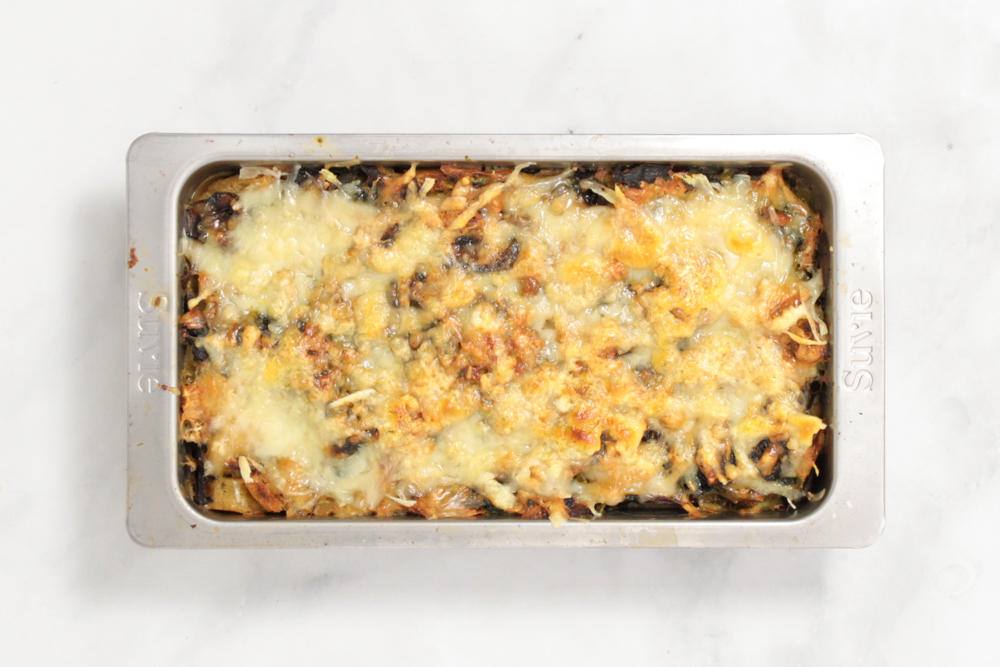 6) Remove pan from Suvie, cut strata into squares and serve.