Regardless of whether you're hosting a Halloween party, a Thanksgiving event, or a plain old social gathering, punch is a pretty much perfect communal beverage. Tasty, affordable, and abundant, punch is a convenient and fun way to keep your guests hydrated — not to mention mildly inebriated!
So if you're on the lookout for some suitable fall-themed concoctions, look no further! Here are three punch recipes that will keep your holiday party happening:
Apple Cider Sangria
I'm a big fan of sangria and while most may consider it to be a summer beverage, it's still just as tasty in the colder months. Easy to make, affordable, and just alcoholic enough to be enjoyed by most people, sangria is an ideal party punch.
While classic white or red sangria is great, you can stick closer to the autumnal theme by trying this sparkling apple cider sangria instead.
You'll need (this recipe serves 16)
4 apples
1 cup cognac or brandy
4 cups apple cider
2 bottles of chilled sparkling wine
1/2 cups pomegranate seeds
Ice
Method
Peel the apples and cut them into very thin slices. If you like, you can also cut them into matchsticks.
Place the apples into a large punch bowl and add the apple cider, cognac, and sparkling wine. Gently stir to combine the contents.
Finally, add enough ice to fill the punch bowl.
Serve with a garnishing of pomegranate seeds.
Notes: Brandy is a perfectly suitable, and more affordable, substitute for cognac. Also, you can make a non-alcoholic version of this punch by substituting the sparkling wine and cognac with sparkling water.
Pumpkin Punch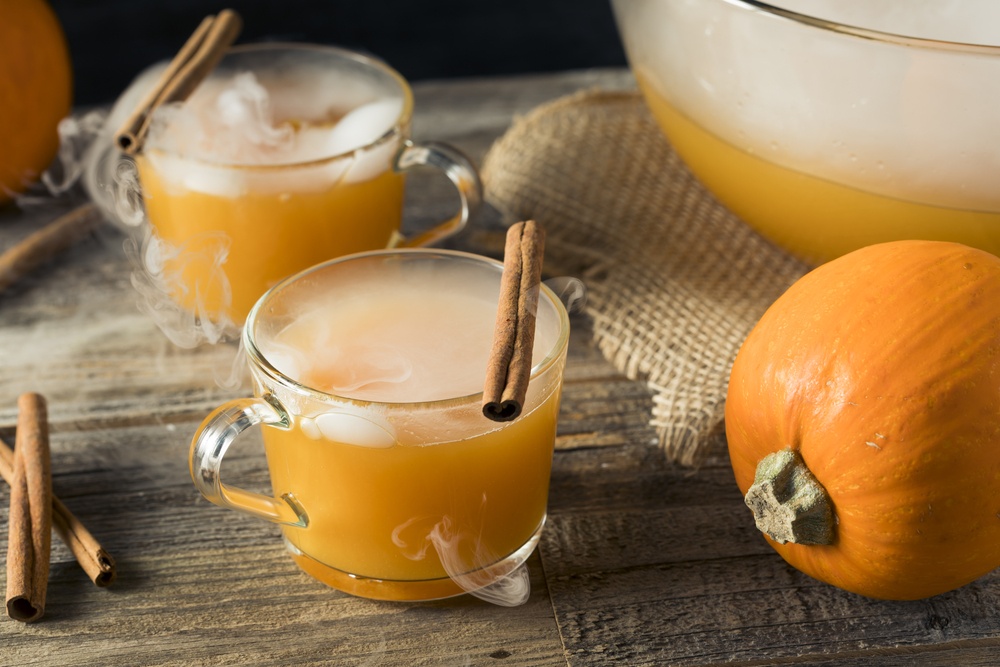 It's hardly Halloween without pumpkins! This delightful rum-infused punch is spicy, creamy, and packed full of fall-themed flavors.
You'll need (this recipe serves 16)
1 bottle dark rum
1 liter of cloudy apple juice
1 can of pumpkin pie filling
Ground or grated nutmeg
3 cinnamon sticks
10 dashes of bitters
Ice
Method
Simply combine the rum, apple juice, bitters, and pumpkin pie filling in a bowl. Whisk until combined.
Add the cinnamon sticks and add enough ice to fill the container.
Serve with a garnish of ground or grated nutmeg.
Notes: If you want to go all in on the Halloween theme try serving this punch in a hollowed out pumpkin.
Cranberry Punch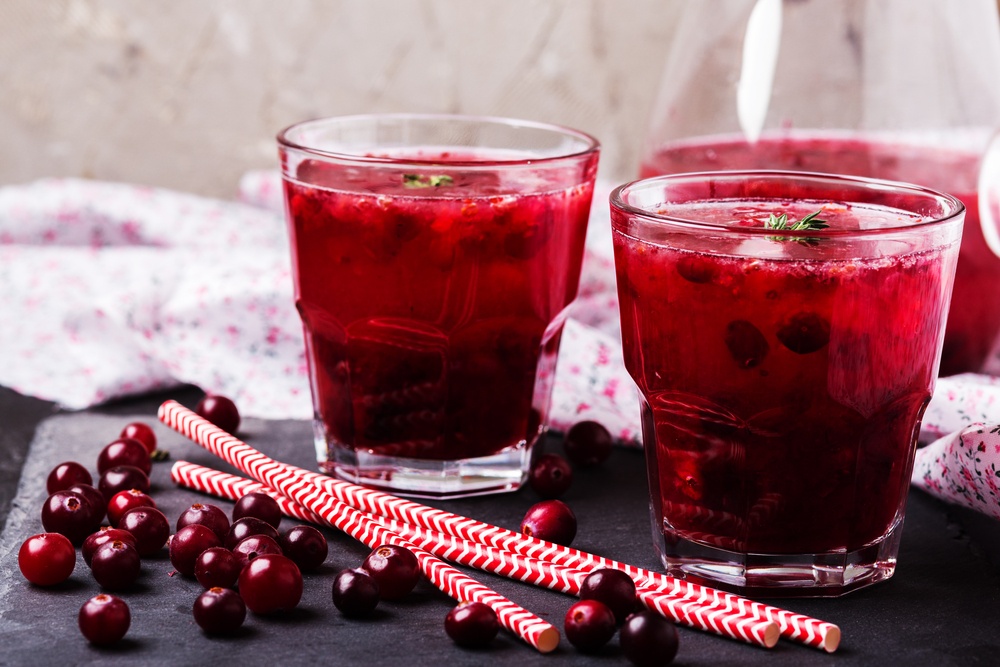 Considering it's cranberry season, why not try mixing up a delicious cranberry punch? Not only is this cranberry punch seasonally appropriate, it also offers a delightful mix of tart and sweet flavors.
You'll need (this recipe serves 16)
2 cup fresh cranberries
2 liters cranberry juice
1 bottle of vodka
750ml grapefruit juice
4 limes
Ice
Method
Combine the cranberry juice, grapefruit juice, and vodka into a large punch bowl. Thinly slice the limes and add them to the mixture. Fill the remaining space with ice and cranberries.
Notes: To prevent the cranberries from sinking to the bottom of the bowl try freezing them into some ice cubes using a standard ice-cube tray.