It's grilling season and what better complement to barbecued food, refreshing drinks, and good company than some delicious homemade dips! Here are three easy-to-make options for your next backyard BBQ.
Artichoke and spinach dip
While some may balk at the idea of a warm dip being served in the warmer months, the fact remains that spinach and artichoke are incredibly tasty and the perfect complement to a bowl of chips and a summer cocktail.
You'll need
1 teaspoon butter
1 small onion
1 clove garlic
1 cup spinach
1 cup milk
1 cup cream cheese
3/4 cup sour cream
1 1/2 cups artichoke hearts
1/2 teaspoon hot sauce
1/4 cup Parmesan
Method
Start by dicing the onions, mincing the garlic, grating the Parmesan, and chopping the spinach and artichoke hearts into small pieces. Melt the butter in a medium saucepan over medium heat and add the onions. Cook until soft. Next, add the garlic and spinach and cook until the spinach has begun to wilt. Add all remaining ingredients apart from the Parmesan. Stir and heat until the mixture begins to bubble. Allow the mixture to simmer for 2 minutes. Remove from heat and mix in the Parmesan.
Tzatziki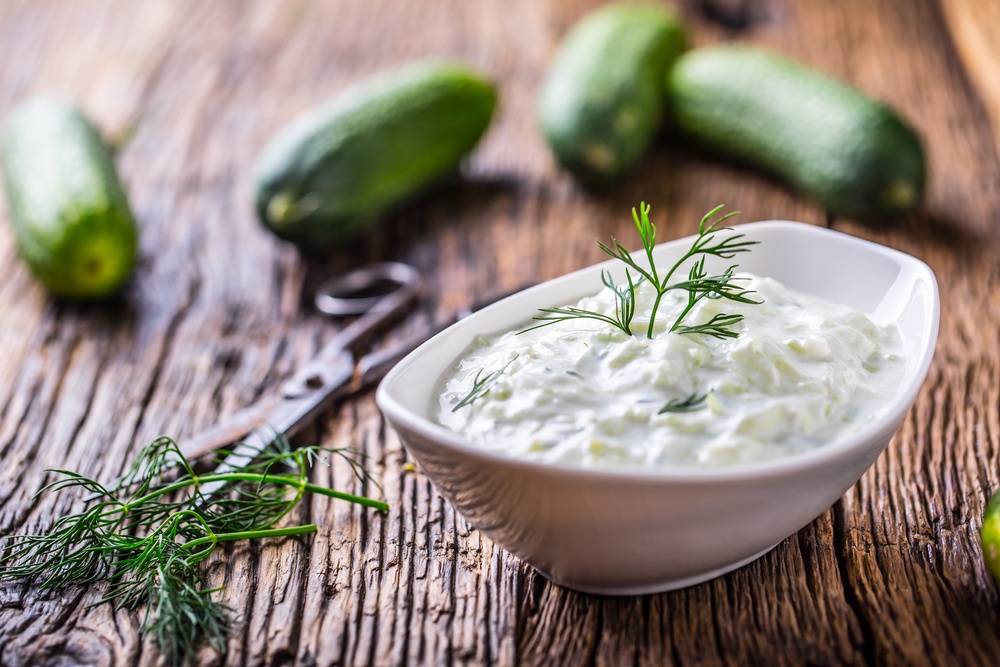 Tasty and easy to make, tzatziki is a wonderful compliment to any BBQ.
You'll need
1 medium-sized cucumber
2 cloves garlic
2 tbsp extra virgin olive oil
2 cups greek yoghurt
A few sprigs of Dill
A few sprigs of mint
1 lemon
Method
Cut the cucumber in half down the middle and scoop out the seeds. Grate or finely chop the remaining cucumber. Place the cucumber in a sieve or cheesecloth. Add a pinch of salt and allow the cucumber to drain for a few hours. Once drained place the cucumber on some paper towels and pat dry. Mince the garlic and mix it in a small bowl with the olive oil. Add the cucumber and yoghurt and mix. Mince the dill and mint and add to the mixture.
Baba ganoush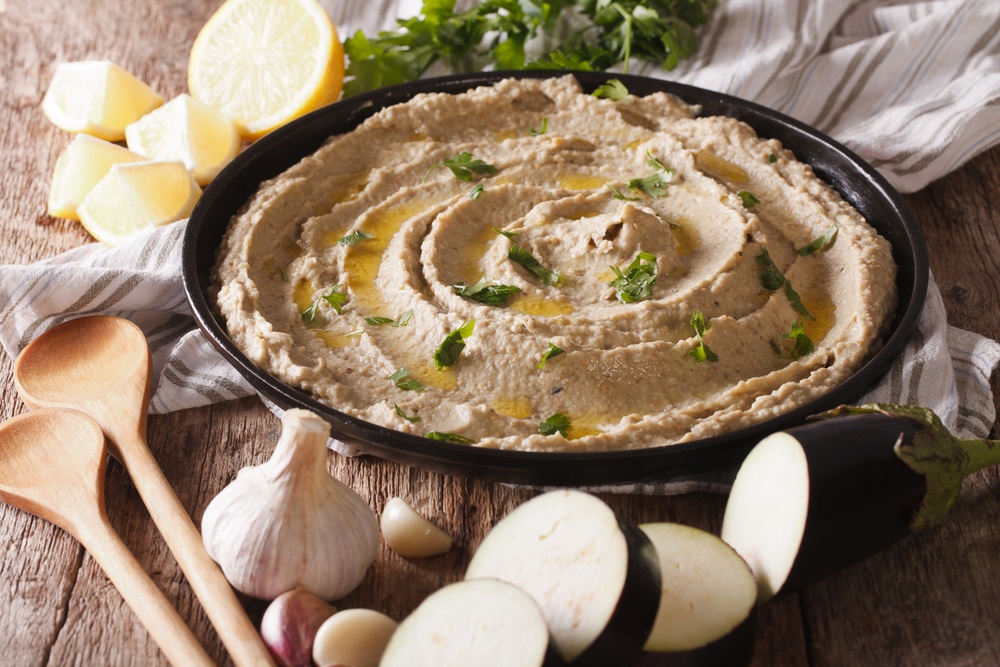 I've never been much of a fan of eggplant. Baba ganoush, though? That's another story. Try this great tasting recipe for delicious and smoky dip.
You'll need
3 small to medium eggplants
3 garlic cloves
1 lemon
2 tbsp tahini
3 tbsp extra virgin olive oil
Salt and pepper
1 tbsp fresh parsley
Method
Grill the eggplants for about 20 minutes. The outside should be slightly blackened and the flesh soft. Mince the garlic and chop the parsley. In a bowl combine the garlic, juice from the lemon, tahini, olive oil, and a pinch of salt and pepper. Once the eggplant has cooled, remove the skin and mix the flesh with the garlic mixture.